Mark Cuban has never heard anything more ridiculous in his life than 'animal spirits'
It all depends on what "animal spirits" means. (Or maybe what "earnings" means.)

Sparring with star guest Mark Cuban, Kevin O'Leary on Friday's Halftime said it took Donald Trump to "unleash the animal spirits again that have been dormant for a decade."

"The whole concept of animal spirits is the most ridiculous thing I've ever heard in my life," Cuban scoffed.

"You're witnessing it right now. P.E.s have expanded right across the market. Earnings haven't changed, just P.E.s," O'Leary asserted.

That exchange split the hapless panel, who had to sit for an hour to deliver about 3 soundbites.

Josh Brown backed the "animal spirits" notion and said, "Without a doubt, people are feeling more dangerous, more sexy, more willing to take risk."

But Rob Sechan disagreed with O'Leary and Brown that "animal spirits" have returned because "tons" of investors remain "paralyzed." Sechan also told O'Leary that "earnings are increasing" at a 0-0-11 clip.
Mark Cuban makes sure people know he deleted a tweet
Generally speaking, deleted tweets tend to be those that people wish had never been posted and would like everyone to think never existed.

Evidently, Judge let the cat out of the bag on Friday's Halftime, prompting Mark Cuban to admit that one of his tweets quoted by Judge was, in fact, deleted.

Judge said Cuban has been "sparring" with the president, quoting Cuban as tweeting, "It's time we accept POTUS for who he is. He is entertaining, he is oblivious. He isn't smart enough to be dangerous." Then Judge said Cuban posted another tweet with a Pinocchio reference.

Cuban chuckled, "I deleted the first tweet because I thought the Pinocchio tweet said it better."

Hmmmmmm. If he deleted the first tweet, it probably had less to do with the 2nd one being better and more to do with suddenly being uncomfortable with "isn't smart enough" or "dangerous" or both. (Keep in mind, this fellow has never heard anything more ridiculous in life than "animal spirits," so he might be a little prone to hyperbole.)

Cuban's chief beef seems to be that Trump is promising more factory jobs while technology is actually causing fewer factory jobs, and Trump doesn't seem to get that.

Then there's the blame game. "All these leaks that he's concerned about. Those aren't a failure of those individuals. He's responsible for those people. Those are failures of leadership, and he refuses to admit it," Cuban said.

Then, meeting the show's quota for a Mad Money cross-reference, Cuban added, "Jim Cramer said it best. He said the market doesn't seem to care if Mike Pence is named president."

Later, Cuban tried to turn the tables on Kevin O'Leary's own characterization of the president, telling O'Leary, "You called him an idiot!"

"I never called him an idiot. Never," O'Leary insisted.

"Yes you did!" Cuban said, before clarifying, "I'm not disrespecting the office; I'm disrespecting the person."
Judge says first month of presidency has been 'maybe sloppy'
Judge introduced Friday's Halftime promising a celebration of active investing … then gave the whole program to presidential critic Mark Cuban.

Except it was Kevin O'Leary playing Defender in Chief after a most curious press conference a day earlier.

O'Leary told Cuban that substantively, Trump might be OK. "Every administration going through a transition has gaffes … a lot of your criticisms are stylistic," O'Leary said while complaining that people at one of O'Leary's Texas speeches were complaining that Cuban is being too hard on the president.

"As far as, 'Well Mark, people are critical of you,' you think I care?" Cuban said.

"Are you too critical on style over substance?" O'Leary persisted.

Judge told O'Leary that he has to admit that the Trump presidency has been "clumsy" so far, "maybe sloppy."

O'Leary, who said "at the end of the day" (Sextuple Drink) at least 7 times, went on nevertheless to grumble about the border tax. Cuban correctly noted that O'Leary was making Cuban's point, complaining about a chassis being taxed crossing a border 7 times.

Cuban admitted there's "less volatility than I would've expected" in stocks. Judge pointed out that CEOs have praised Trump's meetings. "More kudos to President Trump for, for sitting there and talking to them," Cuban grudgingly said.

Stephen Weiss said of Trump, "It was lack of stability and rational thought process throughout the entire press conference."

Cuban agreed with Weiss that if tax reform stumbles, the market will sell, but as long as the administration seems to be executing on its agenda, the market will keep going.

Josh Brown said he agrees with Cuban on the president's ignorance of technology. "Every time Trump goes 'Mexico,' it's so ridiculous …" Brown said, stating the "real issue" is "automation."

Rob Sechan said he's bullish because this is a "self-sustaining recovery."

In other (meager) stock-picking/commodity news, Jeff Kilburg said there are rumors of OPEC extending cuts. But Anthony Grisanti suggested possible crude weakness over the next couple of weeks.

In his lone soundbite, Jim Lebenthal touted JCP again (snicker) (yawn).
[Thursday, February 16, 2017]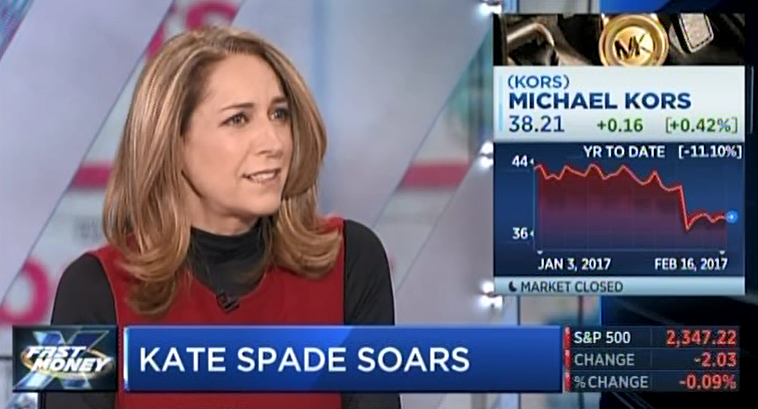 Karen wears striking red-black ensemble in much-anticipated return; Mel promises improvement
On Thursday's 5 p.m. Fast Money, we expected more commentary about the Donald Trump press conference, but in fact that portion of the show was rather limited.

Karen Finerman, back after several days off with a new hairstyle, contended the markets have overdone expectations of tax reform. "We've heard this tax thing multiple times. I'm not buyin' it right now," Finerman said.

We discovered afterward that at least one tweeter was not happy, telling Finerman, "@karenfinerman I don't tune in to #fastmoney to hear your political opinions and negativity #enoughAlready."

Karen insisted, "it's not a political opinion it's about the likelihood of reform getting done."

That tweeter might've instead targeted Dan Nathan, who on the same program twice said it's "laughable" that the president is "ringing the bell at the stock market all-time highs."

But Pete Najarian pointed out, "People are nervous to be short in this market right now."

In a sign that Twitter's PR handler is doing a better job than its ad sales folks, Melissa Lee issued a correction: "In referring to Twitter CEO Jack Dorsey's purchase of $7 million worth of stock, we also noted that Dorsey had sold 125 million shares (sic wrong) worth of stock in May of 2016. That was not correct. He did not sell those shares. He in fact gifted those shares back to his employees. We regret the error and promise to do better for you guys out there" (unclear which "guys" she was talking about).

Leslie Picker (below) (who met her husband on a blind date), CNBC's newest superfox (unless she started before Ylan Mui), graced Thursday's show in gray with a Snap update.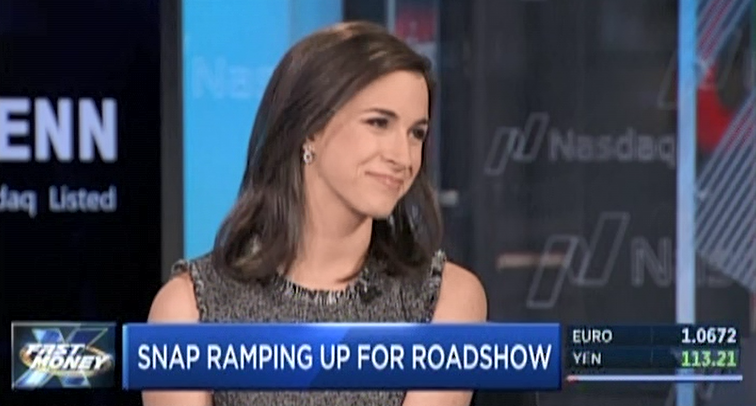 Josh: TWTR board members don't even use the product; Joe says it wasn't clear TWTR had no buyer until Dorsey bought $7 million worth of shares
Anthony Noto spoke with Jim Cramer, and Thursday's Halftime Report crew was not the least bit impressed.

Judge aired a clip of Noto telling Cramer that apparently, digital chieftains are a year behind the times, as Noto claimed, "Advertisers are using our audience and our audience size from 6 to 12 months ago."

Josh Brown said, "I like Noto; I-, I, I don't think- I don't think what he's saying is the truth."

Judge asked, "What does it say, in and of itself (sic all 4 of those words redundant)," that Twitter put out its "biggest horse" on Wall Street to speak to Cramer, and the stock's still down 1%.

Joe Terranova curiously claimed Twitter longs are "relying on" people actually "paying for the product," which doesn't seem a reality, and also it's the "wrong move" for Jack Dorsey to buy the stock because it confirms there's "no buyer" of the company.

Josh Brown said, "Oh I disagree," and Pete Najarian thundered in, "I disagree as well."

"We already know there's no buyer," Brown and Pete said.

"They shopped it to everyone on earth, Joe, publicly, it didn't work," Josh added.

"They don't have confirmation of it though," Joe responded. "There's no confirmation until he actually goes out and buys the shares. Now you know there's confirmation, there's no buyer," Joe said.

Pete said the problem is that Dorsey should've bought 7 million shares, not $7 million worth of shares.

Steve Weiss said it's no accident that Noto spoke on a day that Snap set its price range.

Josh Brown uncorked another problem with Twitter. "You have board members of this company that don't tweet. It's unbelievable," Josh said.

Pete said the big competition for Snap is WhatsApp, then conceded he meant Instagram.
Weiss says there's a bubble, then says there's no bubble
Thursday's Halftime Report frittered away quality minutes showing an empty podium. However, to his credit, Judge manufactured some quality commentary even with the cameras on the White House.

Joe Terranova said the robust market action of a day earlier was "a significant short squeeze."

Stephen Weiss first told Judge that tax-reform hopes have "created the bubble," then he immediately said, "I don't think it's a bubble. At all. There's no bubble."

Josh Brown said not to get "overly concerned" with the market possibly being on a fading streak; when it's had streaks before, the bull market continued even after the streaks ended.

Pete Najarian said, "I think there are still some bubbles," mentioning "utilities and some of the others."

JPMorgan's Jason Hunter admitted his note's headline, that we're entering the "acceleration phase" of the rally, is "sensational."

Hunter said it's a "very good sign" that value and growth are rallying together. He said his "base case" is 2,450 for 2017. However, while Hunter spoke eloquently, we're not really sure what his position is other than the market seems OK.

"Jason lookin' like a young Ben Bernanke," Weiss said.

Josh Brown said the market isn't perfect; "I don't think we're, we're talkin' Goldilocks here."

Joe contended, and Josh agreed ("gambler's fallacy"), that betting against trends simply because something has gone up significantly is the wrong move, pointing to oil going from $50 to $147 years ago, suggesting that as people bet against it, it creates "one helluva move to the upside."

As far as the presidential remarks, afterwards on Power Lunch, Tyler Mathisen declared, "Today he redefined the art and nature of the presidential press conference in my view."
AAPL surfaces; DIS, NKE don't
Josh Brown on Thursday's Halftime warned viewers against trying to find Apple derivative plays because those suppliers are in the "caboose" and indicate whatever slowness AAPL might have a quarter late, and by the way, there's people with boots on the ground in Taiwan "that will school you" on those trades.

Judge rightly hectored Brown over why he likes NVDA so much then. Brown said NVDA is a lot more than an AAPL play.

Pete Najarian said he's been watching CRUS closely and sees an opportunity "somewhere around 50."

Josh touted JPM and V as $100 stocks that are masquerading as $80-something stocks.

Josh said "it's no wonder" WEN is falling; high multiple with slow growth.

Joe Terranova said TRIP's plan hasn't worked well and that EXPE and PCLN are better.

Steve Weiss said he bought KATE and the stock looks attractive.

Pete Najarian said CSCO is "going towards 35."

Pete said 9 calls in AKS expiring next week were popular.

Joe Terranova said of TSLA, "the stock doesn't go down" though everyone bets against it. "It's just a cult stock," Weiss said.
[Wednesday, February 15, 2017]
Surprised Trump, Bibi weren't asked whether ESPN is priced in
Euphoria was overflowing on Wednesday's Halftime Report in which skepticism registered about a zero.

Tom Lee admitted, "We've definitely been too cautious."

Jim Lebenthal pronounced the market "momentum-driven" but said that doesn't make it any less real.

Jim said it's "amazing" that the market doesn't care about Russia and that previous markets would be in an "uproar" over it.

Jon Najarian contended, "I don't think there is anything that's market-moving in any of the things that the press gets so excited about."

Doc explained that there's more demand now for stocks while the supply's the same.

Doc said PRXL calls were popular.

Pete Najarian predicted a higher XLF and said George Soros was piling into options in the financials.

Jim Lebenthal trumpeted CSCO (again). Doc said he was buying "a lot of LUV" on Wednesday.

Pete and Jim hailed Nelson Peltz's presence in … anything. (But Jim cautioned that PG isn't a cheap multiple.)

Judge was saying that Jim Cramer thinks rate hikes are finally a buy, not a sell, a "tectonic shift" in the market.

Michelle Caruso-Cabrera wished Judge a happy birthday. (Last year, they brought Judge a cake during the program.)

Donald Trump asserted during his press conference with Benjamin Netanyahu, "We are going to stop crime in this country."
[Tuesday, February 14, 2017]
Joe likens March guesses to predicting Super Bowl outcome
Yielding mostly to Yellen, Judge on Tuesday's Halftime stocked a 4-person panel, plus Steve Liesman, for about 15 minutes of work.

Liesman said Yellen didn't go "far" in terms of issuing a March alert.

Judge kept trying to push the notion that the market should start pricing in a March hike, but Liesman insisted he's not seeing March as a "foregone conclusion" in the "probability charts."

Joe "Main Street" Terranova said the inflation report (Zzzzzz) will be important.

Joe curiously likened March to being like the Super Bowl going from 28-3 to 28-9, whereas June is like a tie game and Brady with the ball in OT and you know what's going to happen then.

Jon Najarian said Yellen walked back rising 10-year rates.

Josh Brown grumbled that algorithms were obviously trading on select words used by Yellen.

Josh said the market not only doesn't fear a rate hike but would be "glad" for one.

Steph Link bought more CAT and ETFC on Tuesday.

Stephanie carped about Joe's emphasis on the importance of emerging markets and the dollar on Fed decisions.

For Final Trades, Doc mentioned CERN, Josh said AAPL, Stephanie said ETFC and Joe said to "stay with financials."
[Monday, February 13, 2017]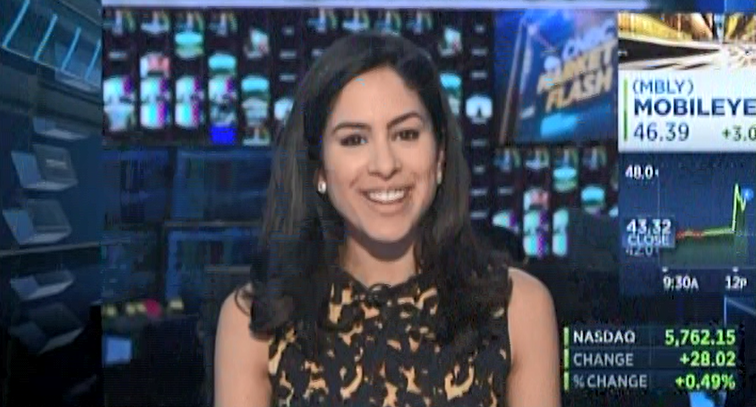 BWLD should do more franchising; DECK should stop opening stores, nothing else to see here, move along
Judge's star guest of Monday's Halftime was Marcato's Mick McGuire, who doesn't think the BWLD management team or board has "articulated a clear plan" to maximize value.

Zzzzzzzz. (That's about how it went.)

McGuire indicated he hasn't decided whether to attend the annual meeting.

McGuire said the company's never delivered a plan in the last couple years to boost profit margins on its restaurants. He said BWLD has a 50/50 mix of company-owned and franchised models and that the latter seems to be doing better, which became his answer to about the next 5 questions.

Judge pointed out that BWLD is a full-service restaurant with alcohol and isn't like a Burger King. McGuire re-stressed that franchisees seem to do better than the company does. (Drink)

McGuire asserted that BWLD exercised "fairly poor governance" by adding 3 members to the board.

Seema Mody, who has never looked better in leopard-print ensemble, arrived at the 25-minute mark to save things. Then Judge returned to McGuire.

McGuire said DECK has a "great brand," generates cash and trades at a low multiple, but "they've made some very, uh, critical missteps around capital allocation."

Judge asked McGuire if DECK should spin off Ugg because some think it's worth $2 billion itself. But given that according to the chart that was shown, Ugg delivers 85% of DECK revenue, wouldn't unloading that brand be like Apple unloading the iPhone?

McGuire didn't answer the question, merely stating that DECK has a lot of brands he likes.

McGuire admitted to Jim Lebenthal he doesn't have a lot of enthusiasm for brick-and-mortar and said he's reduced his M position "fairly significantly" (and added it's dropped since then #bragtrade).

McGuire retraced the "incredible run" of URI for those who don't want to bother looking at the chart. (#bragtrade) But now, he seems to like BID better.

Josh Brown questioned if DECK might take the CROX route in terms of stock price. McGuire suggested CROX's plunge was possible because it traded at an "outrageous multiple."

Judge assured viewers that CNBC would air DECK's response (if there was one, but it didn't happen).

Judge, who likes to hold up sheets of paper in front of the camera, showed viewers his report from Marcato as well as the report from Steve Milunovich.
For first time in recent memory, neither Najarian on the show
Joe Terranova opened Monday's Halftime with a curious qualification, stating the Russell 2000 isn't necessarily the best place for your money, but it's "one of many" places for your money.

"Financials once again are good," Joe said.

Jim Lebenthal, pushing the boundaries of fashion with purple-striped business shirt paired with striped suit, contended, "It is definitely a stock-picker's market" (Drink) (Message to passive investors), and for whatever reason for comparing 2 completely unrelated stocks, he said he'd pick WGO over DCO.

Josh Brown said "Right now is an incredible time for diversified investors." (Translation: Take that, passive investors.)

Judge said Pete Najarian has been talking about AAPL services "nonstop."

Joe hailed the run of IBM. Josh Brown and Jim Lebenthal questioned the BA downgrade. Joe touted LLL and NOC.

Joe said the previous steel trade of buying debt and selling equity is "getting unwound."

Josh Brown said Goldman "may have missed the boat short term" in HAS.

Jim said "the Dolans aren't going to do anything to mess up the value" of MSG.

Joe said of VZ, "Buy it."

Joe's final trade was FANG, thanking Jim Cramer. Josh Brown said ADBE and Jim said CSCO.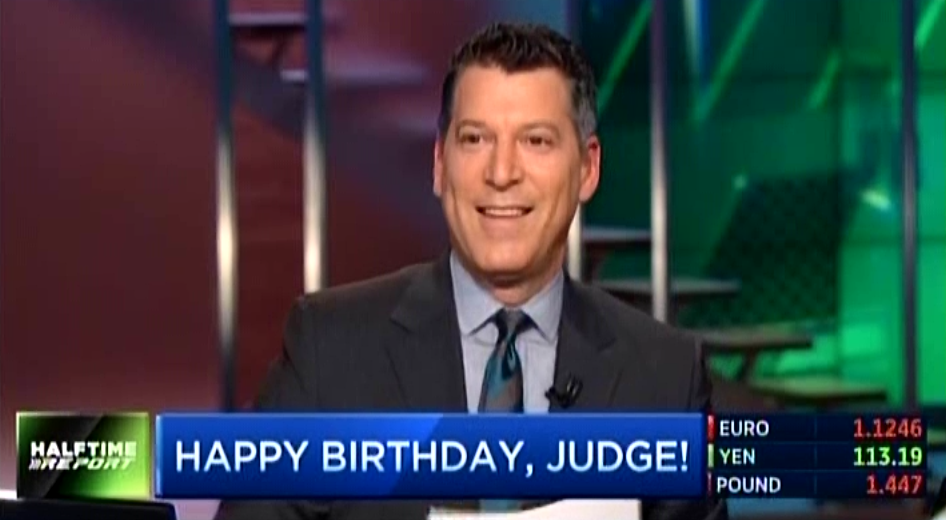 Judge gains remarkable traction from Kevin Plank interview
And this page barely even noticed it. (Oops)

On Tuesday, Judge asked Kevin Plank how Donald Trump was doing.

Plank said, "To have such a pro-business president is something that's a real asset for this country."

We yawned. (Possibly because Judge had previously enabled 10 minutes of mumbo jumbo about how Under Armour built this all up from no sales and who would ever bet against them.)

But others noticed and literally connected the dots.

CNBC labeled its video description as: "Kevin Plank: Trump a real asset for country"

The Business Insider declared: "UNDER ARMOUR CEO: Trump is 'a real asset for the country'"

The Associated Press bluntly decided that Plank "called Trump 'an asset to the country.'"

The comment ultimately got the attention of not only Stephen Curry and Misty Copeland but mighty Dwayne "The Rock" Johnson. (At least in Curry's case, he heard about it not from watching the Halftime Report but from a reporter.)

Honestly, Plank didn't exactly call Trump a "real asset for this country." He strongly praised one of Trump's characteristics. We thought it was a bigger deal that Plank was comparing himself to Tom Brady.

But in the newsgathering business, the goal is to identify the stories, and reporting that Kevin Plank called Donald Trump a "real asset for the country" may not have been literally true … but falls within the bounds of editorial fairness, like reporting something cost $10 million when it was really $9.7 million.

So, we're jealous.

We're also one day late (and maybe more than a dollar short) in reporting a notable day for Judge (see photo above).
[Friday, February 10, 2017]
Grasso: If border tax dies,
it's face-ripped-off land
Addressing a space that is getting more and more interesting, Larry McDonald on Friday's Halftime Report said the bad news in retail is priced in, so "the risk/reward is fantastic here."

He's not the first one to say that. In fact in the same discussion, Jim Lebenthal said "seasonally," this is the time retail works.

Maybe now more than ever, given massive brick-and-mortar headwinds and the time-specific overhang of a threatened border tax. The only problem is, it's not like banks or semiconductors or iron ore names, where you buy or sell them all at once; the whole retail space is cannibalistic, and it's hard to always know which dogs are due for a bear-market rally and which ones will remain dogs.

Much of the conversation centered on JCP, which Jim Lebenthal touts for its balance sheet.

Stephen Weiss though questioned why a "boutique firm" such as Susquehanna is hiring a retail analyst to make a call on JCP and other names, calls you can get "in 50 other places."

Weiss scoffed that JCP was 42 just 4 years ago; Jim said it was 6 years ago. Jim said the retail investing key is to shrink stores.

But Weiss seemed to agree with Jim that after Christmas is the time to buy retail.

Pete Najarian disagreed with Weiss that there's no value added by the Susquehanna analyst. Pete called COST "Amazon-proof." As always, he recommended TJX and ROST.

Larry McDonald said "a bear market rally in Sears is very, very likely."

Citing Chuck Schumer's vote against Mitch McConnell's wife, McDonald said the Senate is "toxic," so the border-adjustment tax is "light years" from happening.

Steve Grasso on the 5 p.m. Fast Money suggested if the border tax dies, shorts will be in face-ripped-off land, even with crummy retailers.

Steve Weiss on Halftime said he bought M, "got lucky," sold 3/4 of it last week and the rest Friday morning. Jim Lebenthal called TSCO "the next Costco."
2008 financial crisis 'best thing that ever happened to Europe'
John Harwood on Friday's Halftime revealed that Shinzo Abe previously gave Donald Trump "a gold-, uh, plated golf club, uh, a driver."

Harwood said the Trump administration has left somewhat of a "bull in a china (no pun intended) shop" impression but doesn't want to break too much china.

Judge actually TWICE said it's interesting that Abe will be staying at Mar-a-Lago, "in and of itself" (redundant) (Drink) (Double Drink), then threw in another one moments later (Triple Drink).

Stephen Weiss again mentioned Trump staying off the warpath on China, enabling a "synchronized globally emerging economy, I mean growing economy." Jim said that's a good point, but "politics can interfere."

Weiss said he "felt much better" about the U.S.-China tension because of Trump's maneuvering around Japan, South Korea and Russia.

David Marcus, not to be confused with Pete (40% or 35% cash) Najarian, said he's at the lowest level of U.S. investment since starting the fund 7 years ago and is heavily into Europe.

Marcus said investing in Europe is "progressively getting better" and that the 2008 financial crisis actually "was the best thing that ever happened to Europe."

Marcus likes VIVHY, calling it "grossly undervalued." He also likes ThyssenKrupp.

"Japan has been a tomorrow story for 20 years," Marcus grumbled.
Actually made it through a whole program without mentioning Disney
Josh Brown on Friday's Halftime Report called TWTR "a giant pizza bomb" and suggested there's no reason to get long.

Stephen Weiss explained he bought more AAPL because he likes the market and wants a "market stock."

Pete Najarian said July 32 EBAY calls were popular; Pete and Josh agreed the stock is breaking out. Josh said it "really doesn't have any natural sellers."

Jim Lebenthal said INTC is driving him crazy, but he's not selling.

Stephen Weiss said CSX already reflects a lot of good news. Weiss said it was a "big mistake" for him to sell ATVI based partly on GameStop (snicker) numbers.

Weiss admitted he sold NVDA too early. Josh touted YUM's all-time high.

Jim said he might buy more NKE by the end of the day.

Weiss touted C and LUK and BAC.

Judge issued a happy birthday to Jim Cramer.
[Thursday, Feb. 9, 2017]
What about appointing the special prosecutor for Hillary's server?
Practically hopping in her chair (which was cute), Karen Finerman on Thursday's 5 p.m. Fast Money asserted that "phenomenal" will be the "most specificity" that we'll get from President Donald Trump on tax reform, calling it a "throwaway line."

Karen insisted there's "no consensus" on these tax issues, so the rally "just seems crazy to me."

Yet, Karen admitted, "I wanna stay long" and be protected.

Judge said at the top of the Halftime show that the indexes "set new (sic redundant) all-time highs once again."

Stephen Weiss noted something else about Donald Trump. "He's lived up to everything he said," said Weiss, adding, "He could've gone after the Chinese, but he didn't."

Yet Weiss said, "I'm still sitting in a good amount of cash."

Jim Lebenthal suggested the market is trading on "hope." Judge carped that Trump's only been in office "2 weeks." Jim, who mentioned "Frank-Dodd," said Trump's tax-plan vow is just like his statement about replacing Obamacare, there's no details yet and so this is just a "melt-up."
When was the last time Judge or Mel did a segment on answering viewers' Twitter questions? (#engagement)
Judge on Thursday's Halftime brought back Rich Greenfield after yesterday's debacle in which Greenfield with a straight face actually touted TWTR for its growth in daily average users.

Greenfield insisted his call was "not about the near-term." He said the "engagement," or time spent on the service, is climbing.

Judge suggested the more important metric may be ad revenue, which is going the opposite direction. Greenfield said video ad revenue is going in the right direction.

Steve Weiss said Greenfield's "logic makes sense" but asserted that ad dollars follow brand, and Twitter's brand "has been tainted almost from the go."

Weiss said the TWTR stock price "ratifies that taint."

Greenfield said "there's plenty of negativity that happens on Facebook." He also said a buddy tweeted out the Charles Oakley thing and found it turned up "EVERYWHERE" (as if no other news source would've mentioned it).

Judge finally cut to the chase, telling Greenfield, "You're not telling anybody anything they don't al- already know."

Greenfield insisted the focus has been "backward-looking" rather than "forward-looking."

Earlier in the show, Josh Brown, who for head-scratching reasons remains long this name, said "compensation is completely out of control" at Twitter and said if an advertising-driven company can't flourish in this environment, that's trouble.

After a glitch, Judge brought in Scott Devitt to reiterate Devitt's "sell" on TWTR. Devitt still thinks it has "significant downside."

Judge then brought in Brian Wieser and said Wieser had a 26 TWTR target; Wieser said "No, that's old" (from the time of the "M&A speculation") and said it's actually 17. "The company has not been able to figure itself out," Wieser said.

Wieser cited an "apocryphal" line from Mark Zuckerberg: "Twitter's a clown car that fell into a gold mine."

Judge and Greenfield both claimed there was "irony" (actually there really wasn't) in that Judge asked Greenfield via Twitter to be on the show again.
Hyperlocal coverage: Ex-jock having a scrape at Knicks game is considered tradeable event
Stephen Weiss on Thursday's Halftime Report said of WFM, "It wasn't as bad as people thought," thus the stock rose.

Josh Brown said WFM was probably "overhated" going into the numbers, but technicals don't suggest it's at the bottom. Jim Lebenthal said the stock's up because they talked about closing 9 stores rather than continuing expansion.

Weiss smartly questioned how Jim can say ESPN is fully priced in to DIS but WFM's slide isn't priced into that stock. Jim repeated his 9-store-closing thing and didn't really answer the question.

Guy Adami, however, said on the 5 p.m. Fast Money that WFM's strength post-earnings suggests it's going higher.

Josh Brown said GRUB is low enough market cap that anyone could take it out, but he suggested all the other ways of ordering food as a headwind. Weiss agreed the space is a "commoditized business."

Jim Lebenthal suggested MSG as a value play that the market understands. He predicted the Knicks "could easily get a $2 billion valuation." Judge said he wouldn't argue with that.

Steve Weiss said "Dolan's been a terrible steward of this franchise."

Josh Brown said net revenue at DNKN is up 6% quarter on quarter and that they're (drum roll) simplifying the menu. He said they're opening 383 stores in 2017. Weiss called it a "nice investment" that's "uncorrelated to the markets."

Pete Najarian said the U.S. airline playing field "is not often times fair." Pete touted SAVE as apparently his favorite of the airlines with a "huge runway in front of them." Weiss, of course, owns and likes the airlines in general.

Michelle Caruso-Cabrera said now that David Perdue is lashing out at the border-adjustment tax, it might be in trouble.

For the first time, Judge welcomed CNBC's newfound gorjus reporter Ylan Mui to the Halftime Report with a news alert; Mui said she just got the memo that Rep. Jeb Hensarling is circulating about financial regulation changes.

Judge called it "good news" and then "interesting news." Weiss said Dodd-Frank has good things but also "horrendous" things.

Pete said DLTR May 82.50 calls were popular; "I actually bought the stock today."

Jim Iuorio said crude needs to reach 54.60 before he buys. Brian Stutland said we're in a range of buying 52 and selling 55. Guest Futures Now host Courtney Reagan said David Stockman was going to be on the show explaining why stocks (drum roll) might be headed for a "free fall" (snicker).
[Wednesday, Feb. 8, 2017]
Before you count out Jeff Immelt, remember that a lot of people were counting out Tom Brady on Sunday
Morgan Brennan on Wednesday's Halftime Report made every excuse possible for the Immelt era ("the 9/11 terrorist attacks, a tech bubble and of course the financial crisis") before admitting GE has been "a woeful underperformer since 2001."

Josh Brown, who always sees a GE breakout just around the corner, said he buys it under 30. He said a lot of new GE businesses aren't getting credit and shouldn't now, but when they "begin to get discovered," the stock will see "new investors."

Jim Lebenthal said short term, GE is in the "penalty box."

Stephen Weiss said he doesn't find GE very exciting and noted the amount of "moving parts." Weiss told Judge that Peltz will never own enough stock to successfully "agitate" at GE.

Jon Najarian pointed to diverging results of GE and HON since the EU decision in 2001.

This was a quality discussion, but we have to note, again nobody brought up what seems an obvious problem, that the company spent years after 2008 unloading its finance arms, which was viewed as a positive, except now the financials are roaring, so shouldn't that be considered a negative?
Company buys 'Star Wars' franchise not for any artistic inspiration but to milk brand with pointless greatest-hits sequels to compensate for ESPN headwinds
Apparently because Bob Peck was unavailable, Rich Greenfield visited with Wednesday's Halftime crew to predict Twitter will see "the early signs of engagement picking up" (snicker).

Greenfield claimed Twitter has become a "top 20 download" in the Apple IOS store.

Steve Weiss said one reason he doesn't like Twitter is the "hate-spewing garbage." He called the service "faddish."

Greenfield explained how Twitter is now featuring "one story" that supposedly everyone wants to click on. Weiss asked, "in whose judgment."

Judge tried to insist DIS is a better stock than Greenfield seems to think. Greenfield said it hasn't done anything over a year, and "the challenges to ESPN (Drink) aren't going anywhere."

But another guest, Benjamin Swinburne, contended that all the ESPN and skinny bundle concerns are priced in, then he added 3 possible drivers for ESPN alone. (However, he didn't actually cite "the next 'Star Wars' movie" (Drink) as a Disney catalyst.)

Weiss called DIS a hold and said he's "not jumpin' up" to buy it.

Weiss and Jim Lebenthal tangled further over ESPN being priced in, Jim insisting it is. "I wasn't aware there was a statute of limitations on decaying fundamentals," Weiss said.
Someone bought AAPL, who cares
In a very clumsy start to what proved to be a good, crisp show, Judge on Wednesday's Halftime wasted precious early minutes badgering Steve Weiss about buying (Zzzzzzzz) AAPL.

Like Cindy Brady and her secrets, Weiss said he wouldn't tell Judge about the "physical circumstances" of the trade, though Judge knows about them. Weiss said the rationale is "a factor of people getting on board early before the 8 comes out."

However, Weiss predicted longer-term trouble with companies who make products overseas, stating Democrats as well as Trump are irked by it and asserted the practice "at some point will come home to roost."

Jon Najarian said he's seeing people doing what Weiss is doing but not the "long-term buying" of AAPL.

Doc told Judge that Judge scoffs at Apple services revenue. "I don't scoff at, ever. Never scoff," Judge insisted.
GILD evidently not kitchen-sinked enough
Wednesday's Halftime crew put together a super-efficient little go-round on GILD, chock-full of quality input and a group conclusion that the stock isn't yet a buy.

Judge said GILD "kitchen-sinked it." Stephen Weiss said people own the stock for an acquisition, but that's been a "flawed strategy."

Josh Brown asked, "Have you ever heard of a stock bottoming on news that they're buying someone?" Weiss agreed, no. Brown said that according to RSI, it's still not oversold.

Meanwhile, Andrew Wellington said the market is split into "2 halves" (sic first word redundant), stating one of the halves is really cheap.

He touted COMM for making equipment attached to equipment. He also likes WHR because appliance sales are still below trends. He said he bought LNC because the whole space had an incredibly low valuation; he bought at a 6 P.E. And, he likes MSCC.

Jeff Kilburg said "Dr. Copper has regained its mojo." Scott Nations said there's more to the upside if copper can clear its recent 2.75 spike.

Doc said there was "big buying" in April 52.50 COP calls, though Jim Lebenthal (who had a quiet show) insisted oil's going lower.

Weiss tepidly likes airlines. Doc said gold has been surging on Le Pen talk.
[Tuesday, Feb. 7, 2017]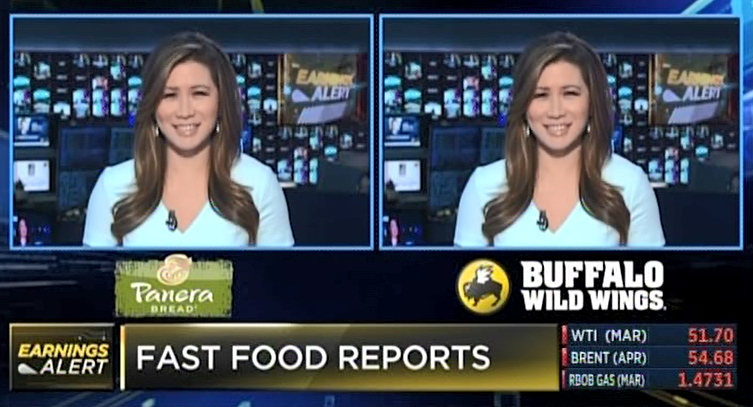 Dan Nathan: UAA is 'Apple in 1997 … or Apple in 2002'
We thought it was rather assertive for Kevin Plank on Tuesday's Halftime to sorta compare himself to Tom Brady.

But if Dan Nathan, of all people, is right about his jaw-dropping UAA assessment on the 5 p.m. Fast Money, then Plank is about to become Michael Jordan.

"This is Apple in 1997. OK, or Apple in 2002 with the launch of the iPod," Nathan asserted.

The funny thing about that, Mel was earlier faulting Kevin Plank for not buying Under Armour shares ... but if Nathan actually thinks this is AAPL 2002, something Plank wouldn't even say ... and Nathan's still not buying the shares (according to disclosures at cnbc.com (snicker)) ... isn't that worse?

Guy Adami though said the stock didn't seem to have a capitulation bottom Tuesday "by any stretch of the imagination." Karen Finerman praised the business but said UAA stock is "priced too much for perfection."

Mel said it "doesn't get any better than this" for Susan Li fans ("and who isn't?"), seeing Li in 2 windows on the same screen. "Melissa, let's stop scaring the audience," Susan protested, which is always cute but even moreso when coming from a bona fide superfox.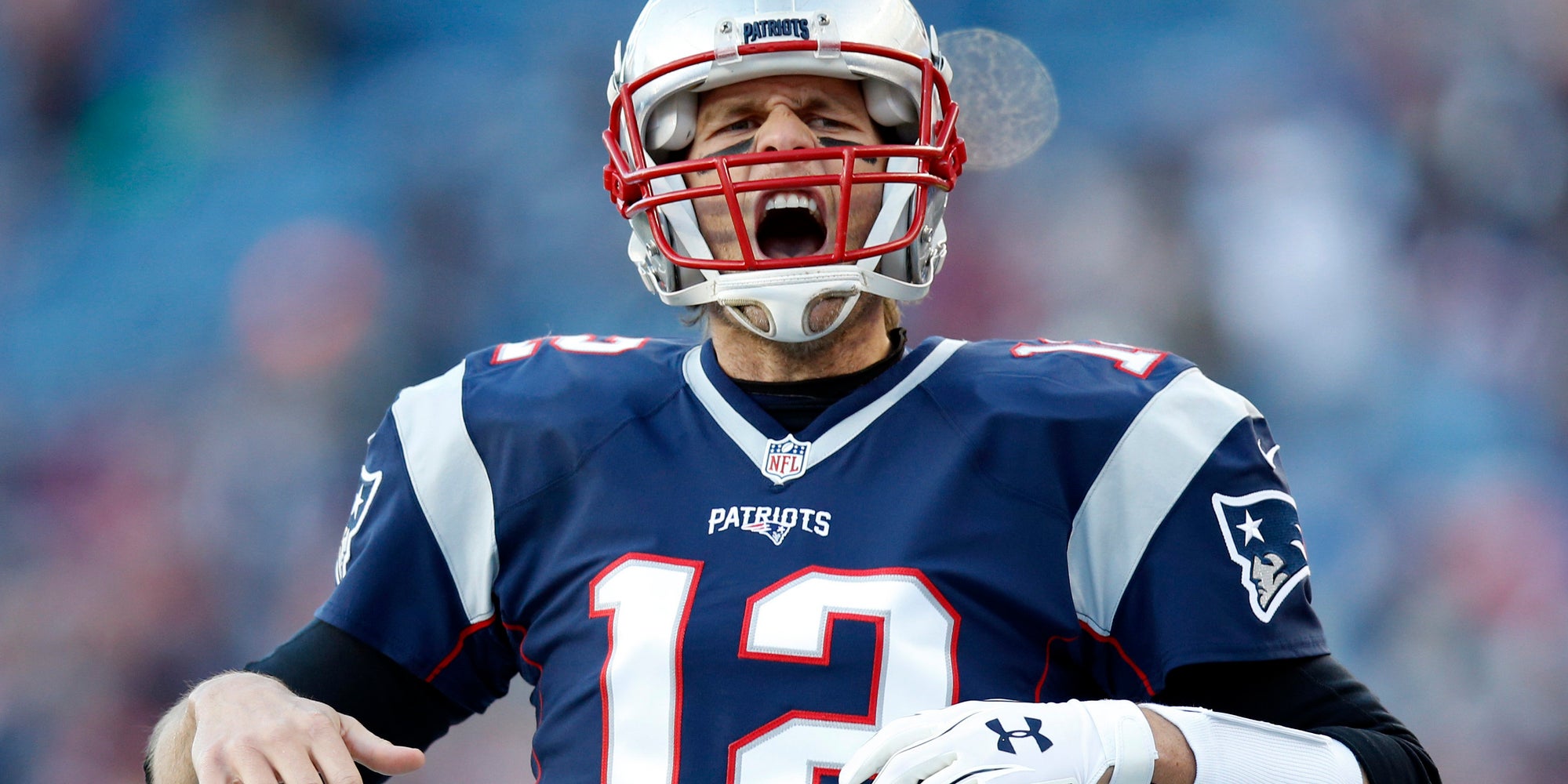 Kevin Plank likens himself
to Tom Brady
Judge's lack of specificity (the first question should've been "Why'd your CFO quit?") virtually sank his interview on Tuesday's Halftime with Kevin Plank; if we had to hear one more time how Plank's got an "energized" team that's been through this before and built this thing up, we were ready to fling the remote at the TV.

The Lou Holtz-wannabe speech to no one finally jumped the shark when Plank said, "You know, I think a lot of people, you know, they bet against Tom Brady the other night too."

Judge said it's the "2nd quarter in a row" that he and Plank have talked about a disaster (not the term used by Judge, who said "big slide"). Plank said he needs to "control the narrative" a little bit and insisted UAA is a growth company.

Judge asked a repeat question about how this feels by pointing out Plank's the founder too. "This company plays offense," Plank insisted, despite the "tweaks."

At the 9-minute mark, Judge finally brought up CFO Chip Molloy's departure. Plank said it was "for personal reasons."

He said his "team of people … are pissed off."

Plank is actually one of the more articulate guests when not asked about his company. He called Donald Trump "highly passionate" and someone who "wants to build things." He conceded there'd be an "absolute effect" from the border tax.

On Halloween, days after Plank previously sat down with Judge, Joe Terranova and Pete Najarian tangled over this stock, with Joe stating that as cash exits the adidas trade it should go "rightfully into Kevin's company" because of Plank's plans for 2017-18 (snicker). Pete impressively warned about looming UAA spending. Joe said he agrees, but, "He's not taking on debt! He's got the money!" (snicker). Maybe most impressively, Steve Weiss on that show called UAA (closing that day at 31.10) "egregiously overvalued."
MSI asleep at the switch, fails to respond to Andrew Left
Speaking of egregiously, Andrew Left on Tuesday's Halftime told Judge he's been looking at companies that are "completely, uh, viciously, egregiously ripping off the government" and therefore found MSI, claiming it's "gouging" the U.S. government at the expense of law enforcement and innovation.

Left said the notion of overcharging was "out there" before the "whole thing" with the pharma industry given that a congresswoman complained about pricing.

Left shrugged off the notion that British devices use a different system and thus merit a different price, stating they're both on LMR and that it's equivalent to plugging in an appliance to one adapter and a different appliance to a different adapter.

Jon Najarian said Left is "flying against most of Wall Street" but noted Gartner said handset sales are projected flat. Joe Terranova said the gross margin differential gives "credibility" to Left's argument.

Judge suggested MSI's corporate mouthpiece would be issuing a rebuttal, but it wasn't heard on this program.

Meanwhile, Stephanie Link said CAT is not compelling but could be bought on weakness.

Bob Iaccino said he's looking for "at least 50.75" in crude. Anthony Grisanti though thinks oil rises.

Joe Terranova stated, "S&P 2,300 appears to be a ceiling for the marketplace right now," but he said a corporate tax cut is the "put" under the market.

Joe mentioned TER and AMG; Stephanie Link touted EMR, Doc endorsed ETE and Pete touted GDX.
[Monday, Feb. 6, 2017]
What if UAA is going to get cheaper?
Josh Brown on Monday's Halftime offered a curious bit of advice for Kevin Plank, stating Plank should make a "big buy" of stock, even if it's "token."

First of all, it seems hard to believe that a "token" buy would also be a "big buy."

Aside from that, maybe Kevin is thinking the bottom might not be in yet. It's not exactly like the whole rest of the market is cratering.

Anthony DiClemente said basically everyone would be thrilled for Bob Iger to continue at DIS. DiClemente said he's in "wait and see mode" about VIAB.

Joe Terranova said if DIS' tax rate goes from 34% to 25%, then you're talking DIS 120.

DiClemente picked FB as his favorite of the FANGs.

Joe said there's "opportunity" in HA (Drink) and ALK (Double Drink) but said JBLU is "confusing." But Pete "40% cash (or 35% cash)" Najarian said there's an "opportunity" in JBLU.

Pete and Cramer suggested Donald Trump might side with U.S. airlines in terms of whatever their foreign grievances are.

Josh credited Barron's for being "kinda right" on CMG since 2015 but cautioned the stock's been severely beaten.

Pete said he thinks there's further downside in TIF, but you could buy over 80.

Joe said he's not sure he likes COG but would buy ETP. Joe warned Cramer about the "avalanche" of credit issues for CHK and the nat gas space.

The Najarians said someone was buying MSFT 63.50 calls (and when is someone NOT buying MSFT calls); Jim Cramer actually trumpeted LinkedIn, which makes him unique among the 4-5 people who touted MSFT a week or two ago and never bothered to mention it among 5 other things.

Jon Najarian said MYL 42.50 calls were being aggressively bought; he trumpeted the trade twice.

Cramer touted one of Joe's favorites, FANG. Pete hung a 135 on AAPL. Doc suggested NUS. Josh hung a 15 on AMD. Joe touted AMG.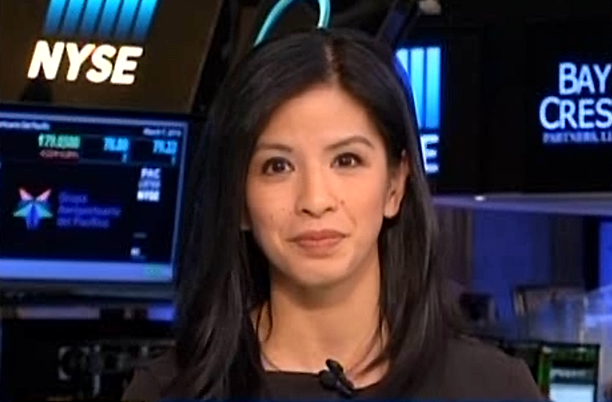 The story that vanished
into thin air
Word filtered out over the past month that WaPoster Ylan Mui, rather than just contributing to Kelly Evans' Closing Bell, would join CNBC as a full-time reporter.

Mui's gorgeous, so around here, we started doing backflips about the prospects of trumpeting her scoops whenever possible.

Such an opportunity surfaced Monday morning, when Mui reported on-air and in a CNBC.com article that the Trump administration apparently was not going to delay the onset of the fiduciary rule.

This report — which stated that the administration's final draft no longer included the 90-day delay — raised eyebrows, given that we'd seen editorials over the weekend decrying how Trump was apparently rolling back consumer protections.

Mui promoted the post as a "newsflash" on her Twitter feed, and it was even tweeted by CNBC managing editor Nick Dunn, so we gladly put it on our home page. And why not. Give Mui a shout-out, inform readers about something important …

… Until we noticed in the afternoon that the body text was removed from the article, and the video clip of the report has ceased to exist.

The obvious implication is that someone in the White House saw/heard the report and protested that Mui was either misinterpreting the memo or simply reviewing an older version of it. The fact the whole report has disappeared — and there's not even a correction at CNBC.com — is an indication that something was misunderstood here and that a "story" was never actually a story. How this happened, we'll probably never learn. But Mui's gorgeous, we do know that much.
Joe says trading this year must be 'stock-specific'
Tony Dwyer on Monday's Halftime contended "this whole thing is not about Trump" and stood by his 4-7% correction call in the next 2 months.

Judge told Dwyer his assessment of the market sounds more like a bull case. Dwyer said the market isn't factoring in "enough of a more hawkish Fed," and when that happens, that's when you buy.

Amid a long introductory spiel by Jim Cramer, Joe "Main Street" Terranova said you could be alarmed about the 10-year yield at 2.43% and retail. "Trading the macro this year is the wrong strategy," Joe said. "It's gotta be stock-specific." (Yep. It's a stock-picker's market.)

Jim Cramer touted WPZ but didn't like KMI as much as Pete Najarian does.

Josh Brown said, "The people trading on quote-unquote Trump stuff since the beginning of this year are massively underperforming."

Jon Najarian warned about European elections and "Ms. Le Pen" (snicker).

In a mess of a useless dialogue, things turned to laffalympics by about the 10-minute mark while Judge stayed virtually silent.

More from Monday's Halftime later.
[Friday, February 3, 2017]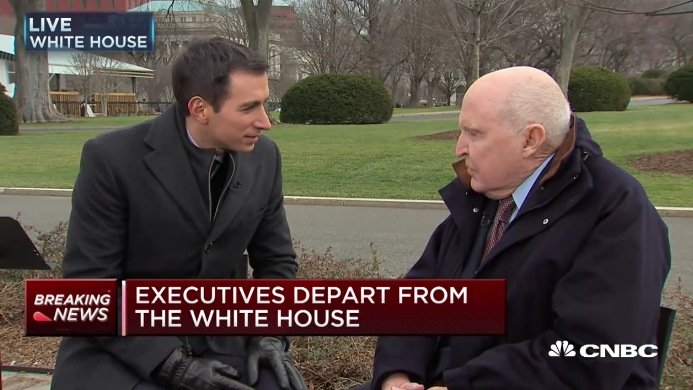 No one was bored, meeting was 'exciting,' Trump entertained 'a hundred or so ideas'
Steve Schwarzman, one of a parade of CEOs to sit down with Andrew Ross Sorkin on CNBC's Halftime Report Friday after the Trump meeting (while the rest of them just got chased down by Eamon Javers), actually claimed there were "a hundred or so ideas that were on the table."

That's quite a number for 1 meeting in which everyone was completely "engaged."

Schwarzman said Trump had a "bipartisan meeting," which doesn't always happen in D.C. Schwarzman noticed "complete engagement by everybody in the room."

He said the discussion was "spirited intellectually."

Jack Welch was even more ecstatic, telling Sorkin that the president is "deeply involved in every issue."

Trump, Welch said, "acted like a peer … This was the most exciting presidential meeting that I've ever been in."

Mark Weinberg used a form of "engaged" 3 times.

Eamon Javers cornered Mary Barra for a comment on whether anyone disagreed with the president; Barra declined to answer but called the meeting "very productive."

Javers explained that CEOs already inclined to agree with Trump would be "energized" by this particular meeting, but others might be more "trepidatious" (wow) (those are probably the ones not sitting with Sorkin but being chased by Javers) about a gathering such as this.
Predicting 50% Dow rise over 8 years hardly seems like grounds for business television invite
Judge on Friday's crisp and informative Halftime Report asked Jeremy Schwartz if he's not only drinking the Jeremy Siegel Kool-aid, "but now I'm wondering if you're dumping the whole thing over your head."

Schwartz went to great pains to say that Dow 30,000 is just an extension of a series of articles with Gene Epstein (rattling off the years) and that projecting Dow 30,000 by 2025 is not an "outlandish" call by any means.

Judge tried to corner Schwartz into linking the 30,000 to Trump policies. Schwartz said it would be "very positive" to cut corporate taxes, but the Epstein article wasn't about Trump's policies.

Jon Najarian predicted banks go "significantly higher, for a whole host of reasons."

Judge said the market Friday had turned the volume down on some of the "ancillary noise."

Josh Brown said he thinks there's a purpose for Dodd-Frank, but talk of scrapping it will nevertheless help banks.

Judge said, "Financials are up 17% since the actual (sic redundant) election."
America needs malls (cont'd): Feel bad for Macy's, but maybe the whole space can get better
Dana Telsey on Friday's Halftime said the Macy's-Hudson's Bay rumors are "probably more real than not."

Judge impressively questioned how the deal improves Macy's. Telsey suggested they might bring in different "activities and experiences to drive the top line," which sorta seems like wishful thinking.

Stephanie Link said Terry Lundgren is "the best" in the industry, and does this rumor indicate that nobody can really turn this ship around.

Josh Brown said mall operators bought the right to run Aeropostale stores, and if the retail landscape is such that mall operators are buying the stores just to keep them open, it's hard to be positive about the space.

Those comments are largely along the lines of what Thursday's Fast Money crew said, struggling to identify any buyer or partner who could really fix Macy's.

AMZN long Steph Link said of the stock's earnings expectations, "You have to have a blowout."

Doc said AMZN was talking about cutting AWS price "7 times in the quarter."

"Microsoft is really makin' inroads here," Doc said.

Josh said to wait for an AMGN breakout before buying.

Steph Link questioned if there's "confidence" in the $10 EPS forecast for CMG and suggested it's "too early" to buy. Doc said GPRO, like FIT, has a "great product," but "they don't make a lot of money."

CLSA had the audacity to rate NVDA "underperform." Josh Brown said he doesn't agree, stating that downgrades based on valuation or how far a stock has run aren't very convincing, a fair point.

Doc said to buy the online brokers on the price-cut pullbacks, but they were already back up Friday.

Doc, who impressively with Pete flagged WFT a few weeks ago, said NRG was experiencing "huge upside call-buying" and that it's rumored that someone's advising them on takeout prices in the 20s. Josh Brown said AMD's on the verge of another leg higher.

In the cutest moment of the day without question, Mel, in attractive red/black dress, asked CNBC superfox Jane Wells, back reporting on Super Bowl bets, if the Gaga cleavage bet "includes inadvertent show- show of cleavage as well as on-purpose show of cleavage."

Jane said it's "on purpose."
[Thursday, February 2, 2017]
Pete tangles with Joe over energy's correlation with … something
In a strange and choppy opening go-round on whether the stock market is stalling, Jon Najarian on Thursday's Halftime said someone bought "a whole bunch of protection that expires Monday next week" but has "already lost a pile of money on that trade."

So, whatever.

Joe Terranova is "not necessarily sure" the Fed moves in March (which sorta puts him in the Rick Rieder camp), but the market needs banks to move again.

Pete Najarian said he and Steve Weiss (not on Thursday's show) were talking about being 35-40% in cash last week when actually they stated it as 40% last week.

Jim Lebenthal declared, "Individual stock volatility is much higher than the overall market," a point he'd revisit later in the program.

Joe said you have to question why the 10-year is under 2.50%.

Joe contended that "you've also lost the participation in the correlation between higher crude oil prices and energy equities."

"Really?!?!" asked Pete Najarian. "Or is it kind of flattened out?" Pete then suggested Joe was only talking about equities.

"Pete that's what I just said, I said, 'Energy equities have lost the correlation with the spot price of oil,'" Joe said. "That correlation has broken down, what is that telling you?"

Joe said he got back into his GS position and added to RF and BAC. Pete said he owns BAC and still loves it but doesn't see it going "very fast" now. Paul Richards said U.S. financials are better positioned than European financials.

Doc said he's not seeing "massive bets" on the "tail."
Somehow individual stocks are super volatile, but the whole market isn't
Former hedge fund mogul Ron Insana, who quite possibly has never been heard on the Halftime Report or Fast Money, on Thursday's Halftime said he agrees with Dan Loeb that this is an environment for active investing, not passive.

But he's not sure that Loeb is calling this a "passive bubble."

Judge admitted, "We've debated this topic so often on this program."

Joe "Main Street" Terranova said he talked to an investor in L.A. who has bolted hedge funds who said, "Show me the volatility and I'll get back into hedge funds."

Jim Lebenthal chimed in, "Individual stock volatility is way, way higher than the overall market volatility (Drink). I hope you said that to him." (Joe didn't answer; probably not.)
Joe says 'no one is really having' a conversation about shoddy retail results
Jon Najarian on Thursday's Halftime said right after the RL open, people were buying out of the money puts expiring Friday.

He said if the CEO were making an "immediate departure," it would've been even worse.

Jim Lebenthal said he would've thought of M as an acquirer and questioned if the sale notion is a CEO "head fake."

Joe Terranova said the state of retail is an "incredibly important conversation" that "no one is really having."

Judge said, "We're having it all the time."

Doc conceded he might've been "alone" on the desk a day ago liking COH (Judge yesterday said the panel had no takers even though Doc indeed said he liked it). Joe said if JWN is a "sell" at $43, then "we've got a big problem" in retail.
Doc remains skeptical about the Under Armour CFO's exit
Speaking of retailers, Pete Najarian said on Thursday's Halftime that Guggenheim's FL analyst buy call "makes sense," but "85 seems like a pretty tall target though."

Doc likes FL but not so much FINL; he also wants to hear more about the UAA CFO departure (Drink). Jim Lebenthal suggested there's "cannibalization going on" of FL by DKS. He also likes NKE (Drink) for its international reach. But Joe Terranova said FL "still has that international exposure," pegging it at 28%.
Perhaps the president will shift from Twitter to Facebook Live
Judge on Thursday's Halftime questioned if this is "Peak Facebook."

Jon Najarian said Facebook Live is an "explosive success," and someone told him Martha Stewart's been on it "about 60 times."

Pete Najarian said Facebook is "winning" against Snapchat, however, the spending discussion in the call Wednesday night pulled the stock back. Josh Brown dialed in to say Facebook is "pursuing a revenue-share model for content."

Jim Lebenthal said of FB, its single-stock volatility is a lot higher than the market "It's getting into value territory, believe it or not."

Eamon Javers said the White House loves "any kind of interesting visuals," such as Harley-Davidson executives riding up in leather jackets to shake Donald Trump's hand. He said Bikers for Trump claims 9 of 10 bikers voted for Trump.

Doc said PRGO March 85 calls were popular; someone bought big and sold puts to pay for it. Pete said someone was scooping up March 27.50 calls in RH, of all names.

Scott Nations said dollar moves are all "political" now, it's not about the Fed anymore. Brian Stutland said to be careful if the dollar breaks 99.

Dr. William Jarnagin spoke about Cycle for Survival, which raises money for rare-cancer research.

Pete Najarian touted COST but admitted he doesn't own it. Doc said a lot of out-of-the-money calls in M were trading. Jim predicted CSCO outperforming in 2 weeks. Doc said someone was buying 955 AMZN calls (snicker).
[Wednesday, Feb. 1, 2017]
Brent Musburger is not famous for announcing games but for running every CBS sports desk show in 1970s/'80s
Jon Najarian on Wednesday's Halftime halfheartedly said "sure" you can buy COH but used the opportunity to talk about how much he dislikes UAA.

Kevin O'Leary called COH a "mall-based story," which is a "negative traffic story." Josh Brown and Kari Firestone didn't like it either. So Judge said he had "no buyers" for COH, and everyone agreed … even though Doc had just said "sure" you can buy it.

Doc said June 115 DIS calls were popular. Kevin O'Leary said of ESPN, "Nobody's talkin' about it any more." Judge congratulated "the great Brent Musburger … the guy's a legend."

Jim Iuorio, sans man-fur, said the risk of gold is tough Fed talk about tightening. Anthony Grisanti said all indications are that rates are going higher and gold is going lower.

Kari Firestone touted AWK. Kevin O'Leary trumpeted SIX for its domestic revenue. Doc trumpeted BX for its yield.

Firestone was forced to defend buying BMY all the time. She said she also added AGN.

Karen Finerman on the 5 p.m. Fast Money said FB may "appear" to be expensive, but it's not.
Doc says tweeters are calling AAPL a sell
In a curious go-round on Wednesday's Halftime Report, Rick Rieder said "I think the Fed has gotta start moving," suggesting potentially "4 times" this year, but then said there's nothing like a 75% chance of a March hike.

Judge correctly wondered why Rieder wasn't touting a March move more than he was given his suggestion of 4 hikes this year. Rieder then said Judge is right, it doesn't make much sense to wait from March to June, so there's at least a 50/50 chance of March.

Meanwhile, in this show that got a slow start from coverage of a Trump meeting, Mark Mahaney said the earnings of FB, AMZN and NFLX will "justify" the stocks.

Mahaney did caution that Facebook is not in "voice-activated devices in the home (snicker) … and I wonder about where that is in its growth strategy."

Judge asked if there's "any political risk" in owning AMZN. Mahaney said "there is" political risk in AMZN, "and I hope that doesn't come to pass for a variety of different (sic redundant) reasons."

Jon Najarian mentioned the "2 chances" to buy FB at 114 since the election and took a victory lap for calling them. (In fact, those were both great calls.)

Everybody gushed about AAPL; Kari Firestone suggested a 20% gain in 2017. Doc said, "I know a lot of people on Twitter come at me today and say, 'I gotta sell it here.' Fine, take profits."

Everyone also gushed about how great AMD has done over the last year. At the end of the show, Josh Brown said AMD and NVDA are "starting to work again," but he doesn't "love that setup" with NVDA into earnings.

Josh Brown doesn't like MTCH; "I think Tinder is probably under a lot of pressure." Kari Firestone said ANTM looks good, but there's deal risk. Kevin O'Leary defended owning MO (but Karen Finerman on the 5 p.m. show said the new president "hates smoking," and she wouldn't be "shocked" to see "some sort of anti-smoking tweet").
[Tuesday, January 31, 2017]
Judge says notion of Halftime Report getting fewer viewers than other channel is 'not happening'
Who woulda thunk that Tuesday's Halftime Report would deliver a TV ratings update (despite the fact CNBC doesn't do daytime Nielsens anymore).

Judge told UAA watcher Sam Poser that maybe the big problem is that "retail stinks; retail's dreadful."

Poser said the macro scenario is an "equal-opportunity situation" and then uncorked an analogy: "If, if, if some other network (sic means "channel" by almost any real definition) started getting more viewers than you, God forbid, would, would- who's fault, would, would, would you be blamed, or would you say, 'Well that network's just doing a better job than us…"

"We would blame Weiss probably for that. Thankfully that's not happening," Judge said.

Joe Terranova didn't have much to offer about UAA at the top of the show, simply stating, "I don't buy stocks that are down 23%."

For that matter, Doc said the "worrisome part" about UAA is that the CFO has been in the post only "about a year" but will depart with about 3 days' notice; that's why Doc won't buy on the selloff.

Stephen Weiss, in the clumsy phone connection between himself and the Najarians, suggested "somebody's gotta be blamed" for the bad results; "that's why he's gone."

Steph Link said Under Armour has got "real issues" with performance-focused and apparel products. "Why not go with Nike?" Link asked.

Josh Brown said UAA has already had a dead-cat bounce and praised the market for being ahead of the analysts.

Steve Weiss called in to say he wouldn't buy it and said UAA has been "overvalued." "The growth and the sales are atrophying," Weiss said, before mentioning "fad," which got Judge's attention, and then quickly backpedaling to say "some of" the products that Under Armour is "trying to go into are a bit faddish."

Pete Najarian, via remote, praised Morgan Stanley UAA analyst Jay Sole for downgrades last year. Weiss said "just turn on CNBC at noon (which gets the highest non-recorded ratings apparently) … we've been on this story longer than the analysts have been on it."

Joe said adidas might be the next of these brands to move. Josh Brown agreed with Joe that there's no definite number at which UAA is a buy.

Sam Poser said the change at UAA is "they don't have that lifestyle product." Judge asked Poser what he means by "lifestyle product." Poser suggested a "Jordan retro shoe … those are fashion, those are lifestyle," rather than regular Jordan basketball shoes.

Finally given a chance to talk, Jim Lebenthal trumpeted NKE; he and Steph Link barely even let Josh explain what the UAA bull case would be (Nike has a lot more share that UAA can eat into).

Joe said Sears is trading at $6. "I don't know that the consumer is hurting," Josh said, suggesting they may be realizing they only need 5 pairs of shoes instead of 8 (snicker).

Joe invoked that bogus refrain that no one has actually proved but sure sounds good in business television/blogging soundbites, stating shoppers now "want the experience, not the stuff."
Doc: Trump 'hasn't been a Republican for very long really'
Jon Najarian on Tuesday's Halftime suggested Donald Trump will get GOP pushback on fiscal policy; "he hasn't been a Republican for very long really."

Stephanie Link said pharma stocks are pricing in "devastation," and she bought more LLY.

Doc said CELG February 117 calls were popular. Pete said February 19 calls in POT were also popular. (In the old days, while issuing daily blanket buys for fertilizer stocks, Fast Money panelists would always say, "People gotta eat!")

Doug Terreson said XOM was being lightly punished Tuesday for results that were roughly in line but "messy."

Judge noted XOM is up 7% in a year despite oil prices doubling (credit goes to Rex Tillerson, who got promoted to solve the Israeli-Palestinian conflict and the Northern Ireland Troubles). Terreson pointed out others had a great year and said it's "too early" to give up on big oil.

Joe Terranova said it's a "tough investment strategy" to hope oil goes $10 higher for XOM to perform. Joe said he'd only carry energy at an underweight.

Josh Brown said it doesn't really matter that Rex Tillerson is changing jobs. Stephanie Link said to own CVX, not XOM.

Jeff Kilburg said Trump policy will "keep gold bid." Jim Iuorio, with no discussion of a man-fur this time, predicted gold heads to 1,225 and then retreats.

Steph Link touted PCAR, and Jim Lebenthal lukewarmly boosted QRVO.

Toni Sacconaghi said the AAPL story is about the iPhone 8 launch in September. He has a $140 target, which Judge said is "nothing to cry over." (Judge will ask Sam Poser what he means by "lifestyle products" but won't ask Toni what he means by subscribing to an iPad.) Toni at one point said "iflone" (sic).
[Monday, January 30, 2017]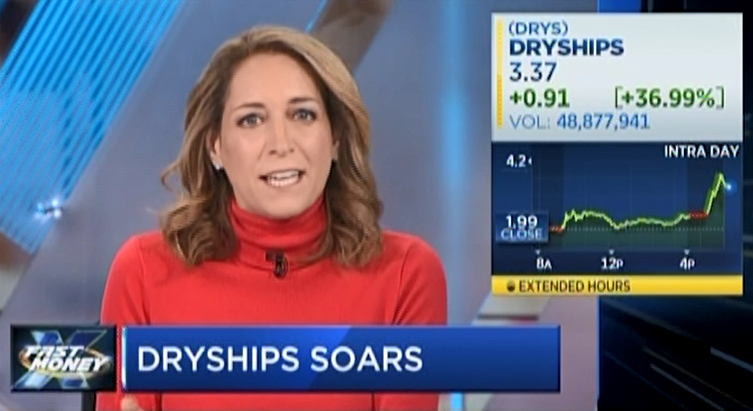 There was also discussion about whether ESPN is fully priced in (Zzzzzzzz)
On Monday's 5 p.m. Fast Money, nothing was going to steal the thunder from Karen Finerman's mesmerizing orange turtleneck that instantly took off 15 years that don't even need to be taken off.

But in terms of a trade, Karen's windup about how Trump is suddenly going to have trouble getting his agenda through was backed up by just one meager trade, selling URI, mentioned repeatedly.

Steve Grasso picked up the baton from Steve Weiss, arguing with Tim Seymour that Americans train the foreigners who come to Silicon Valley, and then the foreigners get hired and the Americans lose their jobs, and what's wrong with taking a pause in our immigration program and making sure everyone who's here is supposed to be here.
Just one episode previously, Josh was hailing the certainty of the Trump administration (and Judge said the market likes the 'agenda')
Monday's Halftime raised eyebrows when Steve Weiss started talking about how the Obama administration "was well-steeped in finance" when handling the GM takeover.

Jim Lebenthal questioned that, and Josh Brown actually said "Obama's guys were Robert Rubin" (snicker). (Talk about a time when the show needs Gasparino around.)

Eventually, an intriguing debate took shape when Josh Brown, overreacting to the weekend's events however clumsy or dubious, insisted, "There are technology companies that absolutely require foreign workers um, in, in order to be able to do what they do."

"I, I, OK. I don't necessarily agree with that either," said Weiss.

"That's what the CEOs literally are saying," Brown said. "So, you can disagree with the people that run Google, but I think know more about their own company than you do."

"I think that's an overreaction," Weiss said. "And I think that denigrates the American, the American people, say 'Hold on, we can't do, we need people from outside.'"

"So Apple, Google are incorrect about their staffing needs and you know better?" Brown retorted.

"Thousand percent," Weiss said.

Both missed the point that Judge nailed — if stocks are selling off less than 1% because of this, it's not really a big deal. (And what Judge didn't say is that if the market is pulling back for one lousy weekend at airports, it's likely a buy.)

Otherwise, both are right … Google and Apple aren't going broke with a limited immigration ban, but on the other hand, we can use the Wernher von Brauns.

Eamon Javers pointed out that presidents don't typically hail the stock market. All the more reason to buy; this fellow is watching the ticker and presumably will push buttons to try to help it.
One of these days, Sean Spicer will discuss whether ESPN is priced in
In more of the tired old same, Pete Najarian on Monday's Halftime touted AAPL. Steve Weiss shrugged.

"They've been late to the party on everything," Weiss said. "But they've always been late to the party!" Pete bellowed.

"I'm not a hater; I'm telling you the truth," Weiss said.

Jim Lebenthal said FB is cheap. But Weiss said it's "unanalyzable," though he likes the stock and business model and management, "so it's somewhat of a leap of faith." Josh Brown said FB has an 18-quarter streak of making earnings. Pete Najarian quibbled that FB is somehow even cheaper than Jim said it was.

Pete touted Amazon Web Services (Drink). But Jim Lebenthal warned that there's a "50/50 chance" that AMZN not only misses, but misses big.

Josh Brown wouldn't buy UA but likes NKE better.

Judge welcomed Eliot Spitzer and Uri Gruenbaum to talk about batting averages of stock-market analysts (snicker).

Pete Najarian said CRM March 85 calls were popular.

Stephanie Link likes GD and APD.

David Albrycht spoke about all his great trades from last year in energy and banks; "those trades are still working." He predicted "no move tomorrow."

Judge decided to close with a Cramer "cheap" call, AXP. Sarat Sethi seemed to like the name. Steve Weiss said DKS still has issues with online retail.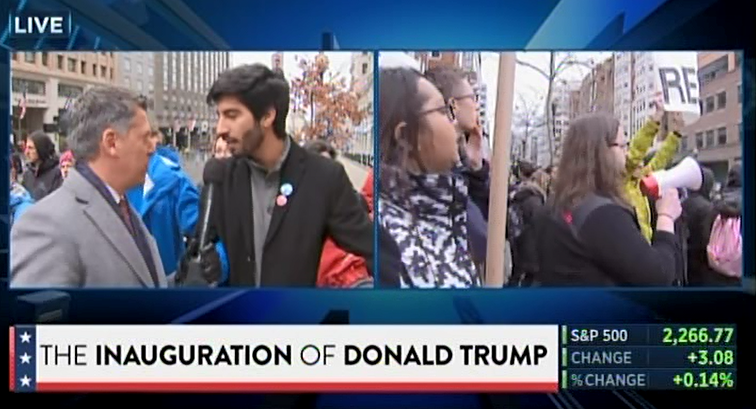 Trump protester challenges Judge over … the dictionary
The Friday, Jan. 20, 2017, episode of the Halftime Report was preempted by something a little more important: the presidential inauguration.

(Sorry, we're just catching up now with some of this stuff. Busy times. We just heard that some guy named Lindbergh actually flew solo across the Atlantic too; maybe we'll get to that later.)

CNBC's coverage of the inaugural was a tour de force. Fair and informative. Helmed by Carl Quintanilla, mostly driven by Michelle Caruso-Cabrera's exceptional commentary, sprinkled with astute observations from a wide-ranging group of observers and reporters. (If anyone has Mark Hoffman's ear, ship him this link; he needs to know this.)

The inaugural address was indeed lousy, although in fairness, nobody remembers anyone's inaugural except JFK's. Obviously, this individual had little to say and ended up relying on a stale stump speech that people thought was behind us about 2:30 a.m. Nov. 9.

Anyway, on Inauguration Day, rather than assessing whether ESPN has been fully priced in to DIS, Judge was assigned street duty, keeping tabs on D.C. protesters who apparently don't think much of the new president.

Seizing the moment to approach demonstrators with live cameras rolling, Judge confronted two fellows and managed to elicit a comment from only the latter, which allowed Judge to attack on terminology grounds. "You say you're peaceful protesters, but yet I've seen you physically restraining people from going through. Why?" Judge asked.

"But are we physically attacking them?" this fellow responded. "Is there a difference between restraint and attack; are you trying to pose that question to make us look violent?"

"Why are you restraining them when they're- why you're physically restraining them," Judge retorted.

"It's not restraining. Look up the dex- look up the definition of restraint," the fellow demanded.

"Why are you here today" Judge asked.

Oh man. If we had ANY idea this protester chap was going to appear in this situation, we would've offered him a grand to say, "At the end of the day, Scott, we think the pendulum is swinging from passive to active, and we don't think WhatsApp's monetization is priced in, in and of itself."

But no. He was silent.

"That pretty much says it all," Judge shrugged.

Honestly, this fellow's argument didn't make much sense. First he seemed to say that Judge was implying they were "attacking" people and suggested there's a big difference between "restraint" and "attack," then insisted they weren't doing either, which makes his initial soundbite pointless and a distraction to his own cause.

Judge wore a fine gray coat but would've looked cooler in this episode in a trench.
All the talk about MSFT, and no one mentions LNKD
Judge on Thursday's Halftime Report asked the gang why everyone likes MSFT.

A bunch of panelists obliged.

Sarat Sethi gave 3 reasons: Increasing dividend, "great cash flow" and cloud computing.

Pete Najarian hailed Satya Nadella for his "entire strategy" of "turning this thing into the cloud." Then he touted MSFT's entry into "artificial intelligence" and "security."

On Friday, Judge asked for another round of opinions.

Kevin O'Leary mentioned MSFT's "services businesses." Kari Firestone started to indicate the stock might be a little toppy before she was interrupted by breaking news.

Not once in several minutes of commentary over 2 days did anyone mention LinkedIn.

So here we have about a half-dozen catalysts for this stock getting mention, but nothing about a recent $26 billion acquisition.

Which means it's irrelevant to the investing case.

So shouldn't it be considered rather foolish to spend $26 billion on something that doesn't even matter?

And shouldn't that reflect poorly upon the CEO, who we're being led to believe is the next Leonardo da Vinci … but might be the next Rex Tillerson?
[Friday, January 27, 2017]
Jim suggests Trump likely won't be able to order up a war on his own
Michelle Caruso-Cabrera on Friday's Halftime reported on rising tensions between U.S. and Mexico leadership.

Judge insisted, "The market doesn't seem to care all that much."

Jim Lebenthal said executive action works to a point, but it'll fail "if he unilaterally gets into any sort of conflict that involves armed forces overseas."

Josh Brown said Texas is affected by strained relations with Mexico, so don't necessarily believe it'll really be that way.

Kourtney Gibson said of China (unless she meant was Mexico, it wasn't totally clear), "We've never had a conflict with that country." (If she meant Mexico, um, we did actually have a conflict.)

Kevin O'Leary dodged Judge's question about Vicente Fox's comments about Trump not questioning imports from Canada.
GOOGL, FB now 'duopoly'
Kari Firestone on Friday's Halftime Report said SBUX only missed earnings because of a "desirable situation" (too many mobile app orders) and then uncorked a whopper, stating there's "pent-up demand, uh, for their coffee."

Is there anyone on this planet yearning for a cup of Starbucks coffee who can't find a location within … 100 feet?

Firestone thinks the stock is a "good buy." Josh Brown said it peaked in November 2015 and just isn't working.

Josh said GOOGL and FB have a "duopoly" (correct, better than Sarat Sethi's oligopoly) in advertising; he predicted "TV advertising budgets start to shift online in large numbers."

Jim Lebenthal said GOOGL provides "FANG-like growth for a value-type, uh, multiple."

Jim predicted INTC goes higher. Kari Firestone said problems with Latin America routes aren't good for AAL. Josh Brown said WYNN could "absolutely explode" if it breaks through 106.
Halftime Report available
on coast-to-coast flights
6 days into the presidency of someone who has done little but sign papers and bark out tweets, Friday's Halftime crew pronounced uncertainty gone in the stock market.

Kourtney Gibson said Donald Trump is "executing" on what he said he would do as president.

"He's absolutely doing what he said he would do," claimed Josh Brown.

Making this conversation even more bizarre, Judge interrupted to claim that "it's the agenda that the, the market is happy with or seems to be as well."

"Is that what they told you?" asked Gibson, who said her institutional clients "are not moving based on these policies."

Judge insisted the tweets aren't so relevant, rather, it's the "tax cuts," "infrastructure" and "regulation."

Then again, Judge in mid-December suggested the market was toppy because he overheard previous Heisman winners talking about stocks at the 2016 presentation (above) (snicker).

Kari Firestone said she watched the Halftime Report the other day on a flight from San Francisco to Boston, and "everyone was so euphoric," she thought they'd all be leaving on wings.

Firestone pointed out "there hasn't yet been a tax cut" and we don't have 4% GDP.

Jim Lebenthal is "unimpressed" by earnings so far.

Kevin O'Leary said the rally is "all P.E. expansion." Oddly enough, he crowed about speaking with institutional and sovereign investors in Europe who are supposedly "moving more into the Russell 2000."

"Well, they're derisking the portfolio by first buying the Russell now, at 23 times earnings?" questioned Josh Brown, who said diversification seems to be working. Brown said that according to Gallup, 66% of Americans think they'll be better off in a year.
Kevin O'Leary's only notable point was that European sovereigns are derisking by buying the Russell 2000
Judge on Friday's Halftime reported that Citi upgraded MSFT to neutral … after 2 years at sell.

Josh Brown said, "Why would anyone listen to this? … I would stay long," Brown said.

"This call, I don't even get," said Kevin O'Leary, who questioned why IBM hasn't done the same things as MSFT.

Kourtney Gibson called FB a "good play" for the long term and said the Loop Capital analyst has a 165 target, and she's not even sure she'd sell it there, "at the end of the day" (Drink).

Josh Brown said the FB bull case has been known for 100 points and asked if it's not already priced in. Gibson said there are "so many different tools," and not all are priced in.

Gibson also likes T, regardless of the merger; "the company overall is good."

Kari Firestone touted BX, in part because its K-1 structure "may change" and because of the possible enabling of "the ability for 401(k) plans to invest in alternative assets."

Firestone likes CHTR because it's not a content provider.

Jim Lebenthal doesn't like CVX, but Judge said Jim Cramer wouldn't sell the stock. Josh Brown predicted it wouldn't get worse than a 4% yield.

Jeff Kilburg said the "bulls are in control" of crude and may test the Jan. 3 high of $56.02. He didn't mention Jim Iuorio's "man-fur." Iuorio suggested that increasing U.S. production will make OPEC more non-compliant with its purported cuts.

Kourtney Gibson, who has established a $125,000 scholarship at her alma mater, the University of Miami, said CL, "at the end of the day" (Double Drink), guided "truthfully." She does like PG.

She threw in a 3rd "at the end of the day" (Triple Drink) at the end of the show.
[Thursday, Jan. 26, 2017]
Panel practically mocks
bear call on GOOGL
GOOGL bear James Dix on Thursday's Halftime confirmed to Judge he's "not a contrarian just for contrarian's sake" but believes the longer-term monetization prospects of search aren't that great.

Dix was eloquent and rolled well with the punches but quite frankly didn't make much of a case for shorting this stock.

Sarat Sethi argued that GOOGL is part of the "oligopoly" (sic probably meant "duopoly") of search and that the management team has "discipline." Dix responded that "search is roughly half of the digital ad market" and how much can it go up in 5 years.

Josh Brown lumped in Dix with Pachter's NFLX call; Dix chuckled. Brown said he'd buy GOOGL on a pullback.

Meanwhile, Pete Najarian called CAT a "hold." Judge didn't give Pete much of a chance to answer Judge's question about why it's not a "sell" (Pete eventually said a few of the fundamentals make sense).

Steve Weiss said CAT has traded on "scarcity value" and called whatever rating they were talking about a "strong ignore."

Josh Brown said CAT trades on raw commodity prices, roughly his same argument for DE.

Josh made a wishy-washy case for being long NKE, suggesting it "ultimately works." Sarat Sethi said he'd wait for a pullback in NKE, something with a "4-handle."

Josh Brown called MSFT "a $75 stock." Weiss said the MSFT multiple isn't cheap, but it's got growth. Pete Najarian didn't say anything about MSFT he hasn't said dozens of times previously (Zzzzzzz).

Josh Brown suggested not buying VMW ahead of earnings.

Pete Najarian and Stephen Weiss said to stay long airlines.

Sarat Sethi said not to expect "anything" in QCOM "for about 6 to 9 months." Pete Najarian trumpeted INTC (Zzzzzzz).

Josh Brown predicted trouble for MAT. Pete said a VZ and CHTR deal would "make some sense."

Weiss hardly said anything about URI.

Brian Stutland called 100 "absolutely critical" for the dollar and said if it stays above it, "I think the dollar moves significantly higher."

Pete Najarian touted AMJ March 34 calls. Steve Weiss said TLLP "hits a new high every day."

Weiss called CVX a "market stock" and touted SXL again.

Thursday's 5 p.m. Fast Money was largely unwatchable; it too often is unless K-Fine is there. Really nobody with the exception of Dan Nathan is an actual "trader," and he's an acquired taste that not everyone acquires. Mel did bring in Deirdre Bosa and Aditi Roy, the only real highlights.
Weiss: We just had '8 years of the worst foreign policy'
Viewers of Thursday's Halftime saw the process for disembarking Air Force One while the crew shrugged off the Mexico-U.S. standoff.

Steve Weiss said "the market doesn't seem to care at all" about protectionist rhetoric.

Judge pointed out that Vicente Fox has been rather rough toward Trump on Twitter; Michelle Caruso-Cabrera agreed and said Mexico is talking about boycotting SBUX.

Nevertheless, "Certainly when it comes to Mexico, they need us much more than we need them," said MCC.

John Harwood said he appreciates the commentary about markets not being "rattled" by international disputes, but "there's a buckle-your-seat-belt quality to this administration" (which has been in power a total of ... 6 days).

Weiss retorted, "We've gone through 8 years of the worst foreign policy and the worst relationships with ALL of these nations than (sic) we've ever been through. At least now, we have the other side, which is fiscal stimulus coming, so I'd say net-net, we're in a better situation than we were for 8 years."

Harwood revealed "there's a lot of skepticism that Mexico won't pay" for the wall. "In many ways, Mexico is already paying," said MCC.

More from Thursday's Halftime later.
[Wednesday, January 25, 2017]
'Radical regime change
in Washington, D.C.'
The star guest of Wednesday's Halftime was euphoria as Judge failed to find anyone who would claim this market is going down.

Mike Farr, who has become a regular guest, said if Donald Trump reduces banks' capital requirements, "Katie bar the door, we're goin' a lot higher."

Jim Lebenthal asserted that things "really picked up steam" when Donald Trump issued executive orders on pipelines. "I'm not being political; I'm being observational. He is going to do things by fiat, and that is good for the markets," Jim said.

Jim pointed out that Dick Bove a day ago was insisting that deregulation isn't coming to financials, but Trump's pipeline action shows he'll "unilaterally" take action.

Steve Weiss said he doesn't care if Trump attacks Dodd-Frank; he owns C and BAC, and the end of Dodd-Frank is merely a "bonus." He said he added to C and LUK on Wednesday and also bought SXL but redid his AKS short.

Pete Najarian stated, "I think we're just at the beginning of a rally that could really last."

Joe Terranova said he thinks the rally is sustainable and that "getting to 23 will be good" for the S&P.

Joe suggested the hyperlow VIX is an indication stocks aren't heading for a crash.

Art Cashin, not often on this program, told Judge he thinks the rally has staying power, though he allowed that the VIX is a bit of a concern. Farr said he thinks the rally is going "farther."

Ed Yardeni, who conceded there are "elements of euphoria," said "everything changed on Nov. 8; we had a radical regime change in Washington, D.C."

Yardeni predicted "another 10%" in the Dow, though "I do things with the S&P 500."

Jim Lebenthal contended, "I think it's easy to get another 5% out of this rally because you're not at euphoric highs."

"This crescendoes for at least a few more days," Jim added.

Pete Najarian and Steve Weiss each reported being 40% in cash.

Erin Browne, who had a quiet show, said the market trades at its highest multiple when inflation trades 2-3%.

Joe said Anthony Scaramucci, whose name is now safe to mention on CNBC again, tweeted that this is the biggest election rally since 1900. "It's more than just a good feeling," Joe told Judge.

"But I was suggesting that it was more than that," Judge protested.
Trump administration is going to watch the jobless reports 'just as closely as the Obama folks'
Jim Iuorio on Wednesday's Halftime said the only way to explain gold's slide is the risk-on trade. He thinks this continues to 1,170.

Brian Stutland said 1,222 is "serious resistance" but it probably is headed lower.

Eamon Javers, for those who think the White House historically doesn't care about unemployment, said "the jobs report is going to be a sort of monthly progress report on where this administration is … they're gonna watch that just as closely as the Obama folks."

In a curious argument with himself, Jim Lebenthal said the defense space is the "secret driver" for BA over the next couple years. But, "this is, at heart, a very big cyclical," and he's going to "wait for a little bit of this euphoria to come off," specifically waiting for a 2% pullback.

Joe Terranova, though, said he'd buy BA now. Jim asked Joe if Jim should buy it; "I'm seriously curious." Joe said, "I never tell a man what to do with his money."

Rich Saperstein said "the market is not excessively valued right now."

Judge wondered about "everybody" growing more positive and whether that's something to worry about "in and of itself" (Drink). Saperstein touted the MLP space, either Maingate or Salient funds. "We think the Fed could tighten aggressively if we get a bout of, of, of inflation (sic), but at this point in time we're not looking for any major upheaval to drive the market much lower," Saperstein said.

Pete Najarian said there was "huge call activity" in RIO March 47.50s.

Joe said "there's nothing but upside potential" for GOOGL. Jim shrugged that QCOM has "made it through these issues before … Qualcomm's easy to own here."

Joe backed BLK over 400. Jim touted BX for a final trade while Weiss mentioned C, Pete mentioned MRVL and Erin Browne said XLE.
[Tuesday, Jan. 24, 2017]
Josh slightly misquotes Dick
Guest host Brian Sullivan on Tuesday's Halftime introduced a clip of Richard X. Bove declaring, "There's no likelihood whatsoever that Dodd-Frank is going to be repealed."

Josh Brown said, "I heard him say in that clip, 'There is absolutely no chance whatsoever of Dodd-Frank being re-," but that isn't precisely what Dick said. (Although it's pretty close.)

"Anytime you hear people in the investment business say 'absolutely no chance,' that means it's about to happen," Brown chuckled.

Apparent Bove skeptic Stephen Weiss said Dick dismissed the banks 3 months ago, so "the hole that he's in is gettin' a lot deeper; pretty soon he won't be able to see out over it unless he's standing on a ladder."

Jim Lebenthal touted BAC and C only because they're trading below book value; he sees the rest as fairly valued.

Atul Lele said he likes WFC and CFG. Joe Terranova said he likes VIRT, ICE and CME.
Joe explains to Sully what Joe has been telling viewers for months
Jim Lebenthal on Tuesday's Halftime Report said it "makes perfect sense" to pressure automakers to create U.S. jobs, but he hopes the CEOs are urging Donald Trump to "avoid a trade war at all costs."

Josh Brown said you can play GM with a trailing stop (Zzzzzzz). Stephen Weiss said you want to buy these stocks when the multiples are high.

Guest host Brian Sullivan quibbled with Weiss over where cars bought by Americans are made.

Sully, who enjoys dispensing his own perspective even more than that of his panelists, explained to Joe Terranova that environmental orders are often used to block infrastructure projects for non-environmental reasons and questioned if Joe is still buying the infrastructure play.

Somewhat incredulously, Joe responded, "Why wouldn't you buy these?" Sully demanded names. Joe offered PSX, SU, CNI, ETP, MLM and VMC, "but I'm not telling the viewers anything that we haven't talked about for the last 3 months!"

Josh Brown said these stocks have been in the "penalty box" (Drink) for a decade.

Sully named the company, TPC, that's rebuilding the Verrazano-Narrows bridge and said it's up 166% in 12 months.

Stephen Weiss said we're in "early days" of this trade, and "it's gonna take a while for all these plans to pass through."

Josh Brown said DE has "just started to get going" and asserted it'll trade on a rebound in ag prices more than anything else.

Joe Terranova wondered about the analysts bearish on DE, "Are they walking around the cornfields of the Midwest figuring out the agriculture picture right now? Technically it's a stock that has broking (sic) out."

Brown said there's a "big disconnect" between analysts covering the DE space "and what's really about to go on here."

Stephen Weiss said CAT should really trade at $60.
Sen. Amy Klobuchar invoked during episode of the Halftime Report
Beaming in from Minnesota, Pete Najarian on Tuesday's Halftime Report said he would "probably be adding" AKS but would have to look very closely at it to find the best opportunity "going forward from here" (sic all 4 words redundant).

Stephen Weiss predicted the steel stocks would be "OK," but he finds them overvalued and is looking to short them.

Josh Brown asserted it's no "random occurrence" that these stocks are rising. Weiss insisted it's a "momentum trade."

Pete even said Sen. Amy Klobuchar "has been very very aggressive" about the "dumping idea" of Chinese steel.

Joe pointed out AKS a year ago "was a dollar-ninety-something." Sully explained (Drink) that "it was a $70 stock in 2008."
Really — an entire episode without NKE or DIS
Joe "Main Street" Terranova on Tuesday's Halftime Report said he's "100%" a buyer of VZ.

Josh Brown though said he'd avoid it because it's not working now. "It's done nothing in a year," Brown insisted.

Jim Lebenthal endorsed VZ at one point but cautioned that people are overlooking that the earnings recession might not be over. But Joe said that whether the earnings recession is over or not, "none of it's leading to an economic recession."

Steve Weiss called Jim "professor" and asserted no one's "missing it."

Jim Lebenthal said at this cash/multiple level, he's buying AAPL "all day long." Weiss called that an "old story" and questioned "what does it matter."

Scott Nations said OPEC is "well on its way" to implementing expected cuts. Jeff Kilburg predicted a test of 56, though "at the end of the day" (Drink), we're stuck in a range.

Pete Najarian said services are the place to be in the oilfield space.

Pete said March 18 calls in FCX were popular.

Sully told Joe that rig counts were up 29 last week. Joe said he has botched the energy trade, and his bank account doesn't like it because he's not making money in the space.

Weiss tepidly endorsed DHI. Jim said the MU trade gives "credence" to a pickup in PCs. Josh Brown gushed about BABA and Joe did so with ADBE.

Weiss backed AGCO.

Melissa Lee on the 5 p.m. Fast Money didn't mention the lost opportunity to show off a new swimsuit while in Florida a day earlier.
[Monday, January 23, 2017]
So much for our new free-wheeling business climate (Part I)
Bertha Coombs on Monday's Halftime reported on the judge's (lower case "j") ruling against AET and HUM, though the stocks didn't seem to be taking a big hit.

"Why wouldn't you appeal," shrugged Joe Terranova, suggesting a possible "settlement under a new administration."

Stephen Weiss indicated the judge is right; "there's no reason for these companies to merge" and the deal would only "increase pricing."
So much for our new free-wheeling business climate (Part II)
Pete Najarian, who backs about every big pharma stock and every research upgrade, was beamed in to Monday's Halftime from Minnesota to hail the Jefferies BMY buy call.

Pete said he's not in BMY because he hasn't seen the (Drink) options activity yet.

Pete conceded health care is an area "under attack" in this government and said we have to be "very, very advised" (sic grammar) by the president on the subject.

"I'm avoiding it. I don't see the value here," said Steve Weiss. But Josh Brown said he likes BMY and that it seems to bottom at the 3% yield level. "We're talking about some relatively minor issues" in the big picture, Brown said.
ETF conference is discussed, but nothing about the passive-vs.-active debate
Judge on Monday's Halftime called MCD a "big sorta Dow stock."

Josh Brown said "it gets really tough" to build on all-day breakfast and said he'd "stay on the sideline" in the stock.

Joe Terranova said MCD was "basically flat" in 2016 after a good 2015 and curiously claimed, "McDonald's doesn't seem to have the technology initiatives" of SBUX or others, for all the fast-food restaurants that are apparently dabbling in driverless cars.

Stephen Weiss indicated the pipeline at MCD is dry. "You gotta wait for the next big idea. It's not coming," Weiss said.

Joe said QCOM is a "fallen angel" and said he wouldn't touch the stock. He also referred to the "smartphone face" (sic pronunciation). Pete Najarian said you don't have to try to catch the falling knife of QCOM but consider SWKS and CRUS and INTC.

Steve Weiss said he bought M because this is its bad season and it has a high yield and "it's so ugly, it's almost cute." Josh Brown said CHKP is "becoming a subscription business" and "there are no natural sellers" if you get a pullback.

Bob Pisani reported from the ETF conference, where Mel's at. Josh Brown said If someone approaches you with a Trump ETF, "run as far as you can in the other direction." Judge mentioned the policies "in and of themselves" (Drink) (sic redundant).

Judge tried to tease Jeff Gundlach's pro-India/Japan call ambiguously as if Gundlach might be on the show but of course he wasn't or they would've said that explicitly. Josh Brown backed Gundlach's call. Joe said that in India, they need to do a border tax (ideally on Kashmir) if they want to lower the corporate rate "the time to invest is now."

Pete Najarian said there was bullish call activity in C. Joe backed CNI and CP and Josh touted GOOGL.

Mel hopefully packed a swimsuit for her trip to Hollywood, Fla., for the 5 p.m. Fast Money, though there were no indications of that Monday.
Surprised Judge didn't summon Doc and Kara to critique Trump's latest business meeting
Judge thought he had a hot topic to open Monday's Halftime — Trump's meeting with a group of business executives encompassing everything from solar panels to Steph Curry sneakers.

Judge on the one hand kept suggesting no one's really taking protectionist rhetoric that seriously but still spent the show's entire opening 20 minutes on the subject.

Judge said Andrew Liveris put the meeting together and that Liveris, using the benchmark that all the pro-Trump crowd is using for success, noted the meeting lasted longer than the official time allotment.

Josh Brown characterized the meeting with faint praise: "I guess that's what you wanna see" and "at least" Trump's doing what he said he would do.

But Josh doubted there'll be a massive pullback in regulation, citing all the layers beyond the federal government.

Stephen Weiss said the visuals of the meeting are "very positive," but "unfortunately that's not the issue" that investors are concerned about and warned of the "off-point messages" on Twitter and elsewhere.

But Judge insisted this meeting is the "quintessential example" of focusing on what Trump does and not what he says. Weiss said he's a "big fan" of Trump's business initiatives so far but wants him to "dial back" the nonsense.

In a head-scratcher, Joe Terranova said the market needs to stop "responding" to what's happening in D.C. He pointed out the strategy of buying U.S. sales is down 3% year to date.

After haggling from Judge, Joe said that rather than buy or dump the market, you should "tactically trim a portfolio."

Josh Brown insisted that the bank uptrend is intact.

Judge presented his conversation with John Paulson (um, a Trump backer) as some kind of newfound pro-Trump call. "He's in the Trump administration in the economy policy," Weiss shrugged.

Kevin O'Leary said "the biggest news I heard today" was Trump's approach on value-added taxes. "This is scary stuff, kiddies," O'Leary said.

Joe Terranova opined that if someone is going to lower the corporate tax rate, he has to go for a border tax and "do it right now."

Kevin O'Leary accused Joe of being Josh and stated, "That's gonna be a very ugly trade war."

But Weiss said Trump is only getting real about what all other countries do. "Trump is absolutely right," Weiss said.

Judge eventually got everyone to agree that nobody really believes the extreme ramifications of Trump's rhetoric. Josh conceded, "This stuff is changing day to day."

But the panel disagreed with Judge's claim that they're all "hung up" on Trump's rhetoric.

O'Leary apparently is hung up, however, insisting, "He added risk to the S&P."

Joe reiterated for those who didn't hear him the first time that if someone's going to cut corporate taxes, he's going to pay for it with a border tax (Drink).

O'Leary complained that Justin Trudeau didn't "pivot" after Trump's win and is out of step with U.S. policy. Judge said some are calling O'Leary "Canada's Donald Trump." O'Leary actually decided that "people are no longer (sic) happy with politicians."

O'Leary, who said he's Irish and Lebanese, also asserted he could make an instant deal with Trump on the XL pipeline.

More from Monday's Halftime later.
[Friday, January 20, 2017]
Guy, Grasso: Market going higher
Among the cogent observations made by Guy Adami throughout his long run as the linchpin of Fast Money is this:

"The market doesn't give you this much time to buy the low or in this case sell the high."

Tremendous advice, maybe not 100% infallible, but always relevant whenever stocks seem to hover around a tight range for days or weeks.

Guy made the above comment on Friday while the 5 p.m. Fast Money crew observed inaugural festivities. He said he thinks the stock market "grinds higher."

Guy described Trump's speech this way: "He was sort of describing it's- a sort of dystopian United States."

Steve Grasso said this type of speech "is what got him elected." Grasso predicted "the market will go higher."
[Thursday, January 21, 2017]
Karen gushes about Mnuchin performance at Treasury hearings
Thursday's Halftime Report was All Mnuchin for the hour — not even a quick market update from Judge.

On the 5 p.m. Fast Money, Karen Finerman, who looked downright dynamite in black, said Mnuchin "actually did an outstanding job … really held his own … very thoughtful … very smart … very comfortable with his skills … excellent job."

Guy Adami said he could "easily see" stocks soaring Friday to complete or flirt with the Trump-Dow-20,000 narrative. But Steve Grasso asserted, "Every one is set up to sell the inauguration."

According to our cable TV grid, the Halftime Report and Power Lunch will be preempted Friday by inauguration coverage.
[Wednesday, January 18, 2017]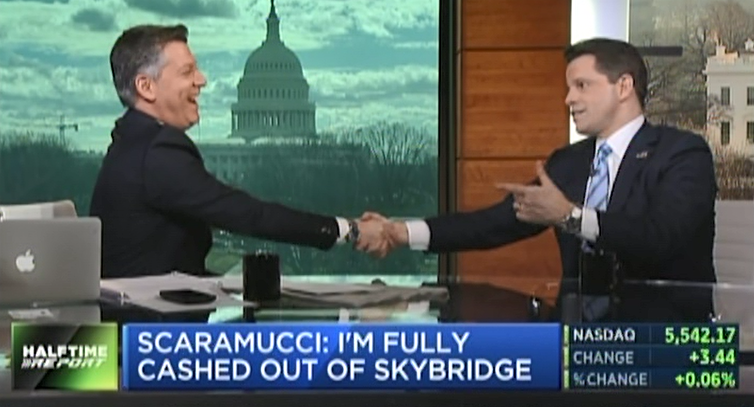 CNBC, Scaramucci shake hands
(for 8 seconds)
It was maybe the biggest split in business television since Louis Rukeyser got the boot from "Wall Street Week."

2½ years ago, CNBC cut the cord with longtime contributor Anthony Scaramucci, coincidentally over that same "Wall Street Week" franchise after Scaramucci decided to resurrect it on his own.

The snit had the potential for juicy television-bloggy sniping, but the issue sort of publicly died after Scaramucci turned his attention to the rebooted show and CNBC suddenly dropped its coverage of Scaramucci's SALT Conference, a move decried by this page.

Apparently, bygones are gonna be bygones. Judge welcomed Scaramucci back to a CNBC set on Wednesday's Halftime in a lengthy chat from Washington, where Scaramucci is gliding into his new role as a fairly close voice to Donald Trump.

Scaramucci told Judge, "I'm glad to be back, Scott."

Judge responded, "It's good to have you back. It is good to have you back. We'll get into a little bit of that later."

But they never did.

Nevertheless, it was a likable and chipper "reunion" (if that's even the right word), with quality questions from Scott Wapner; our scowling new president is fortunate to have the voice of Scaramucci on his side.

Career-wise, hopefully this isn't going out on a limb, but Scaramucci is probably best categorized as a wealth-management specialist … who might be somewhere between Grant Tinker and Henry Kissinger. Oddly enough, he actually asserted early in Wednesday's interview, "I like staying in my lane, staying in my core competency."
Question Judge never asked: Anthony, what did Barack Obama do for, or to, American business?
Judge in Wednesday's Halftime chat with Anthony Scaramucci rattled off Scaramucci's new title: "Assistant to the president, director, office of the public liaison."

Scaramucci described his role as a "community outreach, uh, department inside the White House. I think it's an intergovernmental agency outreach Scott where we talk to state and local governments … it's a business outreach, businesses large and small, trade associations."

That's a lot of entities to be outreaching.

He said he has gotten a boost from Valerie Jarrett. But, "I don't want to overstate my position" relative to Barack Obama's circle, said Scaramucci. He praised Jarrett as a "patriot first, and a partisan second."

Scaramucci described CEOs as "thrilled" about the Trump presidency and said some who didn't vote for Trump are "coming around."

"If anything, it's gonna be disruptive change for the better," Scaramucci asserted.

He said he and Wilbur Ross were agreeing that "just about every company" will grow around 30% next year in terms of profitability if a tax cut is pushed through. There was no discussion about potential deficit spending.

Judge questioned, indirectly, whether the new president is thinking through everything he says.

"Some of the off-the-cuff stuff is actually pretty well planned," Scaramucci claimed, calling Donald Trump "one of the most thoughtful, disciplined people that I know."

Judge asked how much credit Trump deserves for the rally. Scaramucci said "big-league credit," because "at the end of the day" (Drink), "the psychology has changed in the United States." Judge pointed out that Ray Dalio says "the legislative process in and of itself (sic redundant) is messy."

Obviously up-to-date on the week's Davos headlines, which have mentioned Scaramucci in abundance, Judge noted Scaramucci said at Davos that Trump "could be one of the last great hopes for globalism" (snicker).

Scaramucci told Judge, "He's not a protectionist. It's an interesting turn of phrase and I know that was used in a headline. Uh, and what I mean by that, the America First strategy uh that the president-elect has put in place is actually very good for the global economy."

Obviously the buzzword for administration trade goals is "symmetrical," a term Scaramucci used Wednesday and one he mentioned 5 times in one FT article alone.

Scaramucci said Larry Summers (a "Wall Street Week" guest, not mentioned by Judge) makes a "good point" about the direction of the peso, but he's "leaving out" the notion of giving the plan a little time.

Scaramucci said the dollar is not his "purview." Judge said some think it's not the president's "purview" either, but he talks about it anyway. Scaramucci called "purview" a "good SAT word."

2 of Judge's 3-person panel, Joe Terranova and Jim Lebenthal, stumbled or whiffed in limited opportunities. Joe congratulated Scaramucci and called him "our first U.S. ambassador to the United States" but then inexplicably asked about "DOL fiduciary" (snicker) and requested Scaramucci explain how removing this rule benefits both Wall Street and … (drum roll) … "Main Street" (Drink).

Scaramucci pointed to his November WSJ op-ed in which he said "401(k) people" do not need a "federal baby sitter. … There's enough fiduciary standards already, uh, inside the Wall Street system." (There's your stock tip from the interview.)

Scaramucci added, "In down markets, hedge funds provide a, uh, a buffer against that volatility … if you read through the rules, no 401(k) holders will own hedge funds anymore."

Jim Lebenthal questioned how many other political rivals the new president is going to vow to jail if "I'm gonna be waking up every morning and first thing checking the Twitter feed." Scaramucci said, "Some presidential historian 25 years from now is gonna look back at this and say, 'Wow, President Trump changed the game in terms of the way he's communicating with people.'"
After 25-minute chat, Judge needs to clarify Anthony's role with SkyBridge
Judge noted in the Halftime Report's Wednesday interview with Anthony Scaramucci that Scaramucci sold SkyBridge "to a Chinese consortium" and questioned how much of that is "China wanting to get closer to the administration through someone like you."

"I love the way the papers like report this stuff," Scaramucci said, at least his 2nd jab at the news media, although we're not sure whose article he's faulting (probably this one). He explained, "I am fully cashed out of SkyBridge and then disencumbering myself from all of those business relationships."

He said HNA Capital is "U.S.-based" and "run by United States citizens."

He acknowledged "the HNA piece is owned by a Chinese conglomerate based in Beijing." But, "There'll be a full Chinese wall between me and them," Scaramucci said.

But he also mentioned that George Hornig "is gonna come in and help our management team grow the business," the use of "our" making us wonder whose management team he's talking about.

Later, Judge offered a "quick clarification" that "Mr. Scaramucci is also stepping down from his role as co-managing partner and will no longer be affiliated with the firm or the SALT Conference, which has been spun out as a stand-alone entity. That will be run by Victor Oviedo and Kelly O'Connor."

Scaramucci insisted the SkyBridge sale was a "market-based transaction."

Scaramucci seemed to acknowledge a perception issue about his Davos meeting with a Russian investment chieftain even though Wapner didn't suggest one. "As you get closer to the White House and you get closer to being a voice for the administration, I have to start really being careful about who I'm meeting and what I'm saying, and I respect that," Scaramucci said.
Nothing this time about having an investment plan until you get hit in the face
In the remainder of Wednesday's Halftime Report, Rebecca Patterson mentioned the pluses and minuses of the Trump market and predicted "a year with a lot of push and pull." But she thinks the gains are more than a "sugar high."

Jon Najarian suggested one of the reasons "Jamie" didn't want a post in the Trump administration is that he sees "30, 40, maybe 50% upside out of JPMorgan stock."

Joe Terranova said Mike Mayo might be right, that MS might be the "crown jewel" of the big 5 banks. Judge admitted that "every day over the last week minimum, we have asked the question (sic last 2 words redundant) whether it's too late to get into financials," and that Dimon says it's not.

Jim Lebenthal said the financials are "in lockstep" with the 10-year.

Kari Firestone wanted to offer 4 reasons why financials will outperform over the next couple years, but we can't handle more than 3, and we're not sure she even got to 4. She touted BX.

Mark Mahaney said he doesn't see a "particular reason" to buy NFLX into the print. He said there are "4 numbers that matter," but we can't handle more than 3, and we're not sure he even got to all 4. He said you can "aggressively" buy the stock on a correction.

Brian Stutland predicted crude will be stuck in a 51-55 range.

Doc said someone who tripled his/her money in HPT calls is now buying the March 31s. Judge called that "super bullish."

Joe touted SCHW. Jim touted QCOM as a "great buying opportunity."
[Tuesday, January 17, 2017]
Funny how nobody ever mentions an actual must-have car when recommending GM
The 5 p.m. Fast Money is celebrating its "10th" anniversary.

But it was the Halftime Report that was full of little more than greatest hits Wednesday as Judge took the gang on a tour of JPM, AAPL (Drink) and DIS (Drink).

Judge said David Einhorn is long AAPL and cites the "repatriation" angle (snicker); Einhorn apparently is also stepping up his GM long.

Josh Brown said the only way to play GM and F is to buy the bottom end of the range; "these stocks don't do anything." Judge countered GM has done great over the past year.

Stephen Weiss said he owns NFLX and contends it hasn't "matured" yet in the U.S.

Joe Terranova, who somehow avoided mentioning FANG for a change, asserted that viewers can't stay in the PXD and EOG shorts that Einhorn played as long as Einhorn can stay in them. (That's like telling viewers they can't run Sears Holdings for as long as Edward Lampert is running it (snicker).)

Jon Najarian had a much sharper and better comment on Einhorn's oilfield plays, stating, "There's a world of hurt waitin' for ya out there" if you're trying to short the fracker space like Einhorn.

Erin Browne, who looked great, said European banks are a "prime place" to be.

Doc said he likes Goldman's DIS bull call. Judge said Goldman claims that Disney's film slate "might be the best ever" (Drink) and "ESPN headwinds may abate" (Double Drink).

Doc said TWTR is "still in a world of hurt" and presumably a "take-under."

Scott Nations said if the pound continued upward, it would be "the mother of all key reversals."

Josh Brown suggested gold might be "the primary way" to play Trump's perilous world alliances.

Doc said WFT March 6 calls were popular. (Pete already trumpeted those on Jan. 3. It closed $5.35 that day, about what it was on Tuesday.) He also said SPLK January 55 puts were popular.

Joe likes Canadian rails. Weiss said to buy VIX futures.
Judge spends 24 minutes talking about JPM and banks (Zzzzzzzzzz)
It was a once-a-decade trade since October, but all over since mid-December.

Yet Judge and the Halftime crew continue to talk about JPMorgan like it's Netflix or Amazon.

("But they're STILL not expensive!!!!!!!" nobody actually said Tuesday.)

On Tuesday's Halftime, Jon Najarian predicted "fits and starts" in the stock market for a while.

Judge seemed intrigued that someone was buying 21 VIX calls. Doc indicated people do it all the time.

Tony Dwyer said 60% of newsletter writers are bullish, and given that and a couple other sentiment indicators, "history shows you're gonna have a correction."

Steve Weiss though seemed to think some of the optimism might be fading. "Protectionism keeps getting more and more prominent," Weiss said. Also, "There's some reason to be concerned" that Trump's political clout is less than advertised.

Erin Browne offered, "It's gonna be a lot harder to get a tax plan done as quickly as the administration would like."

Joe Terranova began by reporting a botch; "my mistake for the year" was predicting that the market would "accelerate" past 20,000 into the inauguration. (That was after he quickly took off the S&P puts on he added in late December. #overthinkingit)

Joe said of all the things that can go wrong in 2017, JPM is the "least of your problems." But Weiss predicted a "better opportunity" is coming in banks though he wouldn't use the term "overbought."

Josh Brown advised keeping a list of stocks you want to buy in the next correction with "buy-stop limits." But Doc said, "Everybody has a plan until they get hit in the face." Doc reaffirmed everyone has a plan, but it's a question of, "Can you stick to that plan when the crap hits the fan."

Joe mentioned SJM again (Drink) and pointed out the dollar's down in 2017. Erin Browne advised being underweight financials. Joe grumbled that it doesn't have to be "binary."

Joe said V has a 38% tax rate that's not going up; "it's comin' down in some capacity." Erin Browne shrugged that financials have been "entirely driven by the yield curve."

More from Tuesday's Halftime later.
[Friday, January 13, 2017]
Toni Sacconaghi: 'Unclear' if AAPL is investable for the next 5 years
Judge asked Toni Sacconaghi (whose name was misspelled by the graphics gremlins) on Friday's Halftime if he agrees with Peter Thiel's AAPL comments.

"I agree in part but not wholly. Um, Apple's best days are behind it, there's do doubt about it," Sacconaghi said.

Judge said, "Tom Brady's best days are behind him too but he's still pretty damn good." (Not good enough to stop Le'Veon Bell. Hint. Hint.)

Sacconaghi said "Absolutely," and he feels "very comfortable" recommending AAPL into the iPhone 8 cycle. Around an interruption by Phil LeBeau on LMT, he twice said AAPL has a lot of "pent-up (Drink) upgraders."

But Sacconaghi said it's "unclear" that you can invest in the stock for 5 years. Judge said he's "really struck" by that comment. Sacconaghi said the "operative question" is whether AAPL will be an "ongoing growing company."

Jim Lebenthal said 5 years is "the wrong time frame to look at," rather, it's a "pretty easy stock to make money in the next year." (sic probably needed another "in")
'Watch what happens to Facebook when Snap goes public'
Judge on Friday's Halftime said he's "really stunned" by Jodie Gunzberg's note about a commodities supercycle reboot.

Gunzberg said she's seen "2 really bullish signals," one being big outperformance of industrial metals, the other being the performance of industrials and energy.

"We may see higher inflationary impact," Gunzberg said, adding "we're looking for the weaker dollar."

Jim Lebenthal told Gunzberg he doesn't agree, citing iron ore supply. Gunzberg acknowledged supply needs to come down, but, "I would look to the suppliers to start pulling back." (If Weiss were there, he would've scoffed at how iron ore is woefully oversupplied and how Samsung probably does it better.)

Jim Iuorio said gold was feeling effects from the recovery of the "risk-off" day in stocks a day earlier; he sees 1,177. Anthony Grisanti said "extreme tweets" from Trump have supported gold a bit, but he sees $1,000 by summertime.

Josh Brown doesn't disagree with the Raymond James FB upgrade, but he likes GOOGL better. Sarat Sethi said he's been buying FB.

Ian Winer said to "watch what happens to Facebook when Snap goes public." Judge said it's not like everyone will dump Instagram. Winer said he'd rather play AMZN out of the FANGs.

Sarat Sethi said "momentum-wise," you probably want to own NFLX. Jim Lebenthal said TIF sentiment "has been picking up for several months now," and he loves the stock.

Jim Lebenthal touted BA. Ian Winer said to buy LULU.

Phil LeBeau again practically served as Sergio Marchionne's spokesman, explaining that Marchionne already knew that there would be an investigation after the EPA finding and implying that the stock was falling Friday on old news. (Note: Not saying is Phil is not being objective, only that he is strenuously presenting Sergio's outrage and disgust for the last 2 days.)
Weiss says Apple's late to everything, borrows against foreign cash at 25 bps, pissed customers off with the jack, the phones break, CNBC uses other phones for instant video, the Watch is a bust, etc.
We can't fathom why — probably O'Leary and Cramer were busy — but Judge summoned Mike Farr to Friday's Halftime for a market call.

Farr said markets went up 8% between Reagan's election and Reagan's inauguration before we ultimately went into recession.

Josh Brown made the mistake of asking Farr if Trump maybe has nothing to do with a lot of the sectors that have been rallying. "I don't know is the answer, Josh," Farr said.

Judge then gave Brown, "with all due respect," a lecture for being "too technical."

Jim Lebenthal said banks and the overall market are in a "stair-step" pattern in which stocks aren't going to give it all back.

That was backed by none other than Wilfred Frost, who predicted bank stocks will be "more steady from here, the share price appreciation."

Ian Winer said, "This group has a lot of room to run."

Josh Brown said there's no "evidence" that the uptrend is over and that HBAN is on the "verge of a breakout." He also touted RF and ZION.

Judge actually said "what a difference a day makes" (Drink) about the regional banks.

Sarat Sethi twice suggested buying banks when the 10-year yield comes down; Josh Brown agreed.

Anton Schutz said "there's kind of a floor underneath these names" in banking, and it comes down to "stock-picking." He owns BAC ("a lot more upside") but not JPM, which is "more of a growth stock."
[Thursday, January 12, 2017]
Leaks, Trump style
A day ago, Donald Trump complained, probably correctly, how his intelligence briefings keep getting leaked to the media.

But this fellow, who bluntly tweets his views about Arnold Schwarzenegger and Meryl Streep and other subjects, decided the best way to convey his supposedly skeptical thoughts on Time Warner-AT&T a week ago was to have a "confidant"-via-"friend" quietly give Bloomberg News Service a call and mention that not only Trump but Steve Bannon is "opposed" to the deal.

What does that mean? Jim Lebenthal, whose easy-10% call on TWX from a few weeks ago had hit a thud recently, said on Thursday's Halftime that the deal is experiencing "maximum pessimism," so buy it now for an easy 15%. Yep. (This writer is long TWX and basically agrees with Lebenthal.)
ESPN priced in, 'Star Wars'
somehow not (cont'd)
Judge on Thursday's Halftime told Brian Wieser, who downgraded DIS, that one panelist finds it "ridiculous."

Steve Weiss, whose 2017 New Year's resolution apparently is to make a provocative call in every soundbite, then clumsily told Wieser that it would be "ridiculous" as a "research call" but that it's not a research call but based on rates, etc.

Wieser cited "uncertainties" facing the company including from the market/econ environment.

Kevin O'Leary asked Wieser, if one were to sell the stock, where to redeploy the capital into a content play. (Translation: What do we buy instead?) Wieser mentioned FOXA and suggested better Sky synergies than T-TWX, though he said the latter deal goes through "despite the rhetoric (sic actually a quiet phone call to a Bloomberg reporter) at the top."

Jim Lebenthal, who had a very strong show, said a DIS target of 85 would put the multiple around 14 or 15, which would be the lowest in years. Jim touted the potential of Marvel and the "'Star Wars' franchise" while claiming the "TV viewership" issues have been priced in for 18 months. (That wasn't the strongest part of Jim's show.)

Joe Terranova shrugged at concerns over Bob Iger's replacement. But Judge pointed out that Pete Najarian has also cautioned about this. (And the next time this show or the 5 p.m. Fast Money takes up the successor issue, a bunch of people will gush, "Oh, that'd be sooooo great!!!" if Sheryl Sandberg takes the job even though they've never met Sandberg in their life.)

Pete decided on Thursday to stomp on the anti-DIS messenger, stating "this is an analyst who's been wrong, let's be honest," and Pete would rather follow analysts who are "ahead of the curve."

Weiss at one point said he's waiting for a better entry point on DIS and said ESPN is still "atrophying."
Weiss agrees with Karen, drugmakers should have to negotiate with government
It gets a bit tiresome, but it's also the most robust debate on the Halftime Report — whether you can buy pharma/biotech now.

Judge on Thursday's Halftime reported 3 upgrades for MRK.

Pete Najarian, of course, owns it. Another fan, Jim Lebenthal, offered, "Merck has all the momentum right now."

Joe Terranova twice asserted, "You have to be in the health care space" because it's 13% of the market, despite the "saber-rattling."

Stephen Weiss argued that financials used to be a lot higher percentage of the index and now they're a lot lower, and as for drug prices (as Karen Finerman stated yesterday), "they should have to negotiate" with the government.
Apple's reach hasn't 'extended past the user base'
Stephen Weiss on Thursday's Halftime Report said he agrees with Peter Thiel.

"Apple's late to everything," Weiss grumbled, and everybody's into content.

AAPL champion Pete Najarian insisted Katy Huberty's got 3 great reasons but didn't even have services! the company is "always" late to everything.

"They have not grown their service business," Weiss insisted, prompting Pete to practically explode. Weiss said it hasn't "extended past the user base," whatever that means.

"The Watch is a bust," Weiss added, asserting Fitbit does more. And he said AAPL has "pissed customers off with the jack" and earbuds thing.

Weiss also said he got his iPhone 7 free because he had to replace his previous one 3 times "because it kept breaking." It's true these things are hardly glitch-free.

Kevin O'Leary touted how great the iPhone 7+ camera is and even usable for TV. "CNBC uses other phones to do it," Weiss scoffed.

Joe Terranova said "the retention rate" for AAPL is over 90%, then mentioned "favorable policies" for repatriation (Drink). (What exactly are those "policies"? A game plan to give AAPL, GOOGL and FB more money because they don't have enough?)

Joe said customers at that retention rate are willing to wait and "pay for" the next products.

Weiss wasn't done. "They've been borrowing against that cash at 25 bps," Weiss said, adding "BlackBerry, Zenith, RCA." (Guy Adami always says "Sony in the 1980s.")
O'Leary: De-risk
Pete Najarian on Thursday's Halftime Report said the metals selloff was pulling down the rest of the market and also said "range" (Drink) 3 times.

Joe Terranova said the selloff is "healthy," and it's not time to sell financials. "I welcome this volatility; I think it's good," Joe said, adding "we're still at the top half of the range" (Drink).

Kevin O'Leary said 2% down is not a "catastrophe," but a "dose of reality," then slammed his least-favorite bank sector again.

"Regionals have really ugly balance sheets," O'Leary contended, reaffirming he's short the space.

In general, "I would be de-risking," O'Leary said.

Stephen Weiss noted the 10-year is down to 2.31%, triggering "algos."

Jim Lebenthal mentioned "policy (sic) uncertainty," talking about possibly getting ahead of our skis a bit on deregulating banks.

Weiss said the Trump press conference a day ago was "more reality TV than presidential."

While Joe Terranova was welcoming the "healthy" volatility and being in the "top half" of the range, Nili Gilbert was talking about another range — 10% down — citing "underlying macroeconomic reality" as well as "investors' perception" of that reality in suggesting the optimism is already baked into stocks.

Jim Lebenthal contended that "corrections are notoriously difficult to time."

Gilbert, whose trade according to the screen graphic is apparently long Travelers, short UBS, suggested you could avoid the worst of the correction by focusing on individual stocks, and now she's "completely hedged."

Stephen Weiss asked for a "trigger." Gilbert suggested "sentiment" and pointed to rising rates.

Joe asked Gilbert about the "so cheap" VIX. Gilbert said, "This is exactly what we're talking about" as far as overcooked optimism.

We put that whole conversation far down in the thread because we're honestly not seeing it.

Kevin O'Leary said he doesn't like the notion of a "border tax" and said he didn't know what it was until about 48 hours ago.
Jim: Seasonal retail slide could be 'great buying opportunity'
Ike Boruchow, who like Brian Wieser did well on Thursday's Halftime regardless of one's opinions of their calls, said the retail sector "at the end of the day" (Drink) (that was his only bad part) has "really choppy fundamentals" and also faces dicey import issues.

Basically, it's disaster mode.

Boruchow apparently thinks LULU and ROST and a few others are OK but suggested "cyclical" issues are turning to "secular."

Jim Lebenthal conceded the headwinds but asked, "Isn't there a certain element of seasonality?" suggesting in a quality point that this might be a "great buying opportunity" for the sector.

Boruchow said perhaps, but the growth is what is is, and "things need to rebase."

Joe Terranova agreed with Boruchov, saying "Sears is the poster child for it. … Brick and mortar is in trouble."

Phil LeBeau reported that Sergio Marchionne is really, really, really mad and thinks it's "absolute nonsense" to think Fiat has Volkswagen-like problems. (Sergio on Power Lunch told MCC he's part-Canadian as well as Italian.)

Jim Iuorio said he bought gold 3 weeks ago, and he still likes it. Brian Stutland said there's been a trend reversal, and we may test 1,275, though he'd sell into the strength.

Pete Najarian said people were selling April 16 puts in SLV. Stephen Weiss touted BAC. Joe twice endorsed FDX and UPS as a retail play.
[Wednesday, January 11, 2017]
John Harwood questions how easily the new president might conduct 'policy'
John Harwood, who was inexplicably late to the party on Wednesday's Halftime Report post-Trump conversation, mentioned one of the world's dumbest words:

"Policy."

Harwood noted the criticism leveled by Donald Trump at the intelligence community during Trump's press conference and said it's "not a positive tone with which to begin conducting national security policy."

Let's think about that for a moment.

"Conducting policy."

Forgive us for asking … but what exactly does "policy" mean?

Nothing, of course. It's faux intellectualism. It's merely a mythical legality, something not enforced by courts but established by some kind of authority that, to a large extent, is capable of making its own rules. (Dictionaries are free to adopt that definition; we don't expect to get paid but we're not going to contribute free labor to Wikipedia or Amazon or Facebook or Twitter or eBay or Yelp.)

It's actually a laughable term because intellectual types fall for it. Remember when your math teacher stressed, "Don't assume that what you're trying to prove is true!!"?. People who talk about "policy" mistake cause for effect — surely the most common human intellectual mistake — and don't know which end is up.

For example, you've heard, "It's company policy not to respond to rumors." Really. What they're really saying is, "We thought about this one (and every one) and decided this one is not worth commenting on."

One of the early initiatives of the George W. Bush administration, led by Vice President Richard Cheney, was to develop an "energy policy."

A lot of people on CNBC cheered this, likely Larry Kudlow, although we don't have any such commentary on file, so you'll just have to take our word for it that we're sure we heard him cheering this endeavor.

Eventually we rolled into Iraq — that apparently was another "policy" — and people stopped talking about an "energy policy."

What the administration was really doing — in the best-case scenario of this ridiculous task; we're giving them the benefit of the doubt here — was likely trying to assure that the nation has plenty of accessible oil and electricity (whether we choose to use it or not), enough to carry us through a shock, at the lowest prices possible, and reassuring the fossil-fuel providers who tended to support that ticket that they wouldn't be wiped out. It's like this page declaring, "Our policy is that Seema Mody is gorgeous."

The goal is important. The "policy" is just the backfill.

What exactly is the great energy "policy" that the country enjoys now based upon this time-consuming and court-clogging activity?

Probably the most famous declaration of American policy is John Kennedy stating, "It shall be the policy of this nation to regard any nuclear missile launched from Cuba against any nation in the Western Hemisphere as an attack by the Soviet Union on the United States, requiring a full retaliatory response upon the Soviet Union." Which really meant that if the only country in the world capable of committing this act actually did so, we would bomb them in retaliation. (That was enough to merit a national television speech, but there was no speech about the unfolding policy of sending a couple million American young people to jungles of Southeast Asia over the next 10 years and charting a path of crisis for 1962 America's 9, 10, 11, 12, 13, 14-year-old (and older) males who'd soon be faced with a very difficult decision, a policy their parents might've actually found a lot more surprising and debatable.) (There was also some clever terminology, "quarantine" rather than "blockade," that seemed to make quite a bit of difference in this matter. Sorry, we like this stuff.)

"Policy-makers" are really just making it up as they go along. As they should. Declaring how one will react in a mythical situation is dumb. Pretending otherwise is laughable.

So anyway … when John Harwood is wringing his hands about the lack of pleasantries between the incoming president and the intelligence community … we're not exactly concerned and actually will side with the incoming president on this subject … the last thing the public should want this person (or really anyone in that office) doing is eagerly looking forward to briefings in which he/she can wear his/her commander in chief jacket and dream up new ways to use the American military.

And the next time John Harwood laments this policy-stunting climate, we'd appreciate if Judge would ask him exactly what policies Harwood thinks this country needs to adopt.

Quite frankly, you could argue that "policy" is even as worthless as "at the end of the day" (Drink).

The Halftime gang didn't delve into this subject nearly enough, but Steve Weiss nailed it in a soundbite about security briefings: "CEOs don't need an update to say, 'Same as yesterday.'"
Karen: Wal-Mart doesn't let suppliers tell it what to charge, Trump has 'great issue here'
On Wednesday's 5 p.m. Fast Money, The World's Most Interesting Woman, Karen Finerman, made a rather provocative statement about Donald Trump's interest in pharmaceutical prices.

"To me, this is a great issue for him," Karen said. "This is America. We do it to ourselves! Literally. (Drink) We're not allowed to negotiate. It's ridiculous. I mean Wal-Mart, which self-insures, do you think they just pay whatever the- whatever the supplier says to pay? It's ridiculous. So, he's got a great issue here."

Honestly … here's the deal … we're not about to disagree with that, because we hardly have a clue about that or anything else. We do know it's kind of complicated, and because even Democratic presidents (who tend to be most outraged about this subject) haven't really tackled it as Donald Trump appears willing to, there's a little more to it than what Finerman said.

Mostly, people seem to have an aversion to the government declaring what something costs.

But she has a good point.

Stephen Weiss, who made by far the most eloquent remarks on Wednesday's Halftime Report, said not to underestimate Donald Trump on this subject. "Anybody who's surprised about his comments relating to pharma … shouldn't be."

Josh Brown said "the easiest game in the world to play" is for CEOs to go to Trump Tower and announce the hiring of 3,000 people in the U.S, "and you're one of the good guys." Point taken, but are any of them actually interested in hiring 3,000 workers?

Jon Najarian said Weiss is right about drug prices; "you can't get a proper replace of the health care, ObamaCare law, ACA, without addressing drug prices," though many would also like to see the "litigations" (sic plural) addressed.

However, Najarian at the same time (see, this happens occasionally) reiterated that Trump didn't "decimate" biotech or health care, according to the stocks' performance since the election.

Rob Sechan said Trump has "the latitude to shake up the status quo" and said the "chart of the year" was small-business optimism, highest since 1980.

Judge and Doc tangled over whether the Trump business agenda might get "bogged down" if there are Capitol Hill hearings about Trump's relationship with Russia. Doc bungled this one, scoffing "IF! … If Martians land tomorrow, will that change the space program. YES!"

"I think it's more likely that there could be an investigation or hearings than Martians landing on planet Earth," Judge retorted, actually too politely.

Mike Mayo said he sees "50% upside for bank stocks over the next 3 years." Mayo tried to complain that "these guys come on your show and they say, 'We're negative on banks.'" Judge pointed out, "Everybody is now positive on the banks."

Mark Yusko said every year, "the Fed and everybody else" predicts an upside surprise to GDP, and it never happens. He said he likes to fade it "when people get ebullient on hope with no action."

Steve Weiss at one point noted that U.S. GDP never reached 3% during the 8 years of the Barack Obama presidency.

Weiss pinned down Yusko on why he likes FCX and not coal (except for Teck Resources), apparently because of coal debt loads.

Stacey Asher and Yusko trumpeted Portfolios With Purpose.

Doc said there was unusual upside activity in CRM. But IF Martians land ...
[Tuesday, January 10, 2017]
Stephanie mocks Joe's trade, then claims she was only mocking the same Citi call
Mario Gabelli bought GS below tangible book; Joe Terranova sold GS at 240 last week.

How that helps you determine whether to buy it now, we don't know, but Citi's call to sell the name produced some derision from Stephanie Link on Tuesday's Halftime.

Mario Gabelli explained, for whatever reason, "After the election, capitalism beat out socialism as a way to- and that's good for people that wanna have assets protected under the rule of law."

"I bought Goldman uh, when it was selling below tangible book," Gabelli said.

Joe Terranova said he "firmly" believes GS at some point will have a $300 print. Nevertheless, Joe said, "I sold Goldman Sachs at 240 last week."

And what did he do with those proceeds? "This morning, I bought JPMorgan. I bought Bank of America," Joe said, which sounds kinda similar to what Citi analysts recommended (at least the sell part; they didn't say anything about the other banks).

Joe predicted a continuing Trump rally, forecasting a "very strong price action from Friday into his inauguration."

Judge questioned why Joe got out of GS while buying JPM and C, which brought mocking from Stephanie Link.

"It doesn't make any sense," Link said. "If you're gonna downgrade one stock, you're gonna downgrade the group, because they do trade in a pack. … They are all going to trade in lockstep."

Judge ordered Link, "You're not calling out Joe. You're callin' out the call."

"I'm callin' out the call. Absolutely not callin' out Joe," Link said, following orders.

Joe said he hasn't sold RF and believes in it. Jon Najarian said he's long JPM, BAC and C and disagrees "wholeheartedly" with the "bad call" by C. Doc suggested 6-10% moves in the banking group in the wake of JPM earnings.
Mario not exactly chock-full of stock tips; Judge's questions were better than Meg's
Judge on Tuesday's Halftime Report asked Mario Gabelli to opine on the rally "in and of itself" (Drink) (Redundant).

Gabelli pronounced the name "Pew-tin" rather than "Poo-tin" and also said "Tweeter" (sic).

Gabelli said he has been to Trump Tower.

VRX chief Joe Papa spoke with Meg Tirrell, and then remotely with Judge, at the JPM health care conference and said the goal is to clear $5 billion of debt in 18 months.

Papa said VRX brass discovered they haven't raised the prices of opthalmology and dermatology products since 2015, and that one product even had a "64% price decriss" (sic pronunciation last word).

Papa said "there's some fiction out there that some of the analysts have made." He was non-committal to Judge's question about whether Salix is off the table.

Mario Gabelli said he has "a little tiny position" in VRX and is "thinking about it." Joe Terranova said he sold it last week at 240 you can't buy VRX until they decide what they're doing with Bausch & Lomb.

Later, with Tirrell, AGN chief Brent Saunders conceded the stock, often touted over the summer on the Halftime Report, was a "disappointment" in 2016.

Saunders said "we have to be prepared" for tweets from Donald Trump, ignoring that once the boy-who-cried-wolf routine gets old (possibly before he even takes office), nobody's gonna give 2 (bleeps) about these tweets.

Joe Terranova insisted, despite Bill Gross' 2.6% warning, "rates are not gonna spiral out of control," then said "rites" (sic).

Mario Gabelli, who always talks about VIAB, said, "I think they'll turn it around in 2 or 3 years."

Gabelli said he wasn't for or against a Viacom-CBS deal. Judge complained that every conversation with Gabelli was like a "riddle."

Bob Iaccino said copper's at a resistance level, but he sees it moving higher. Jeff Kilburg said "there's momentum," and he thinks copper tests 2.95. Stephanie Link likes copper, including FCX.

Doc said 29 calls in OLN were popular. Joe predicted BABA over 100.
[Monday, January 9, 2017]
Not sure if Kara listens to the show every day, but ...
Jon Najarian on Monday's Halftime said "we criticized Kara Swisher" for "ridiculing" the Silicon Valley CEOs for meeting with Donald Trump.

But it was only "he," not "we."

Celgene CEO Mark Alles told CNBC's supercute Meg Tirrell that a conversation with Trump would be "wonderful" it it were "virtuous" (snicker) and "forward-looking."

Doc said since Trump's Time comments on Dec. 7, XLV is up, and the IBB is too. Josh Brown said, "These stocks are back to being the belle of the ball," but he cautioned about 75 resistance in XLV.

Pete Najarian said he'd be less concerned about health care stocks if the industry actually could be "educating the president more about the exact process" (snicker).

Josh Brown said the answer to whether to buy or sell KO might hinge on whether one's a trader or investor.

Pete Najarian said Katy Huberty had 3 reasons for an AAPL upgrade but "left out" services.
'Very negative on casual dining and fast casual'
Matt Drapkin on Monday's Halftime Report said the shift from active to passive has "distorted some of the indexes." So, he's short the Russell 2000, but he's finding "great opportunities" in the realm of stocks.

Josh Brown got Drapkin to explain that he's only short the index as a hedge.

Drapkin was a fine guest, although he did run up the score on saying "free cash flow." He thinks LGF.A has 30-40% upside and also likes XOXO.

Jim Cramer saluted Drapkin as "kind of a small-cap Nelson Peltz."

Drapkin also likes TWNK; he sees "a lot of room to run there."

But, Drapkin allowed, "We're very negative on casual dining and fast casual."

Jim Cramer said he runs a bar, and he's "surprised at my costs" for 17 tables.

Stephanie Link said now's a great opportunity for EL and rattled off all the relevant growth numbers.

Pete Najarian said DIS call longs are rolling up into June 120s.

Doc said he's in February 15 DDD calls.

Joe Terranova, who had a remarkably quiet show, touted ADBE. Jim Cramer suggested IDXX. Doc endorsed FTNT, while Josh Brown touted JPM and HBAN.
Josh Brown: Unimaginable that Alibaba would create U.S. jobs
It took a while to get going, but Monday's Halftime crew put together a provocative dialogue on Alibaba and the Web economy.

Josh Brown on Monday's Halftime demanded, "Show me the progression by which Alibaba entering America uh in any form of the various businesses it's in creates jobs. I can't even imagine it."

"Distribution centers to compete with Amazon," Doc offered.

"So we have one Amazon with hundreds of thousands of employees, most of which they're trying to replace as quickly as they can with automation," Brown retorted.

Jim Cramer agreed with Brown that "Alibaba is another way to disenfranchise small businesses in America."

Doc actually argued that Alibaba could sell "food itself" (sic last word redundant) back to China "through small businesses in the United States" (snicker). (And when they all start to get meat in their diets, they don't want to go back, so buy all the fertilizer stocks (Drink).)

Joe Terranova said "we should all like" that these Trump Tower conversations are all about examining the economy.

More from Monday's Halftime later.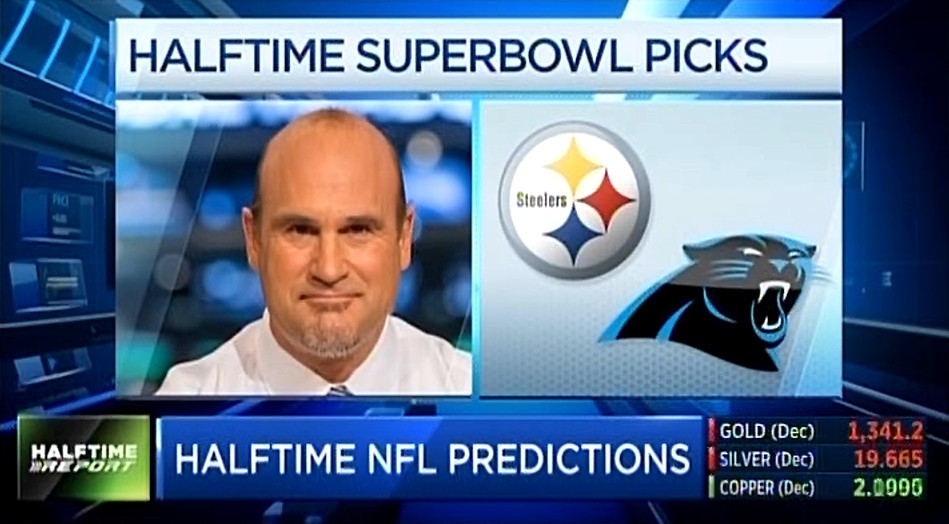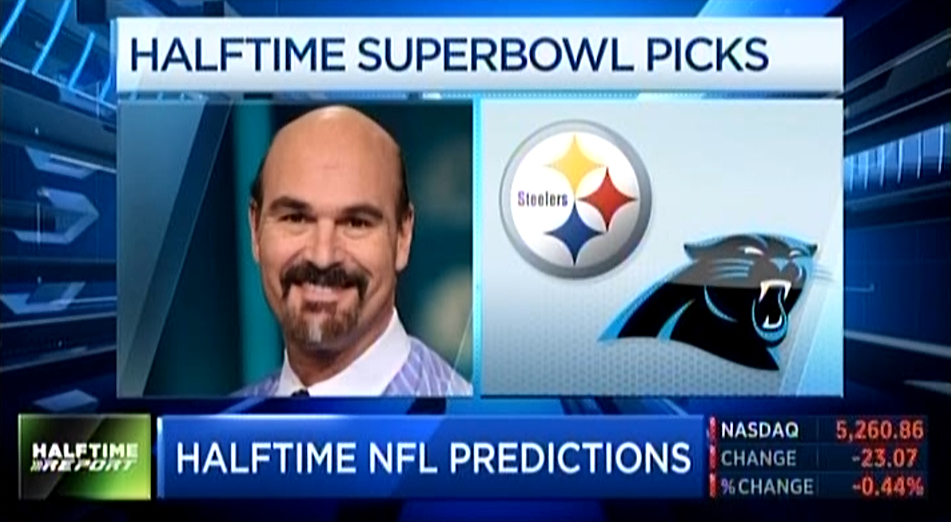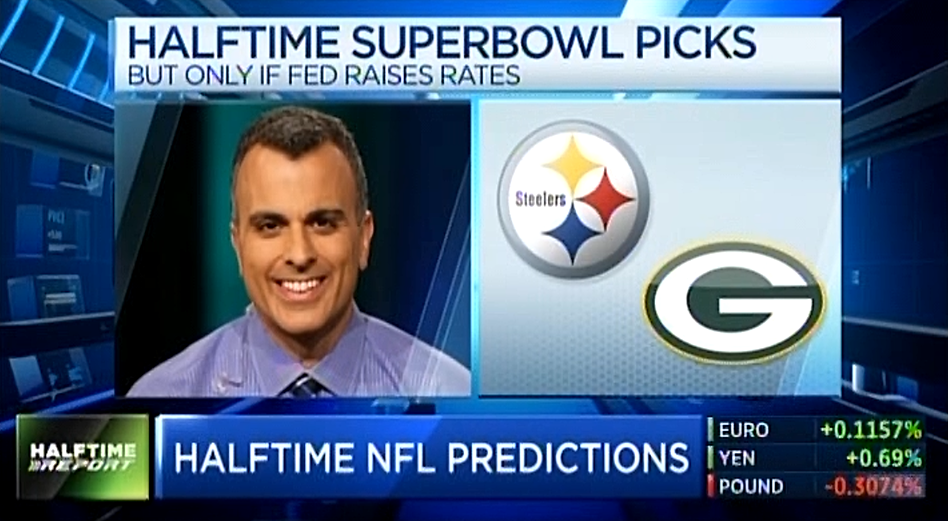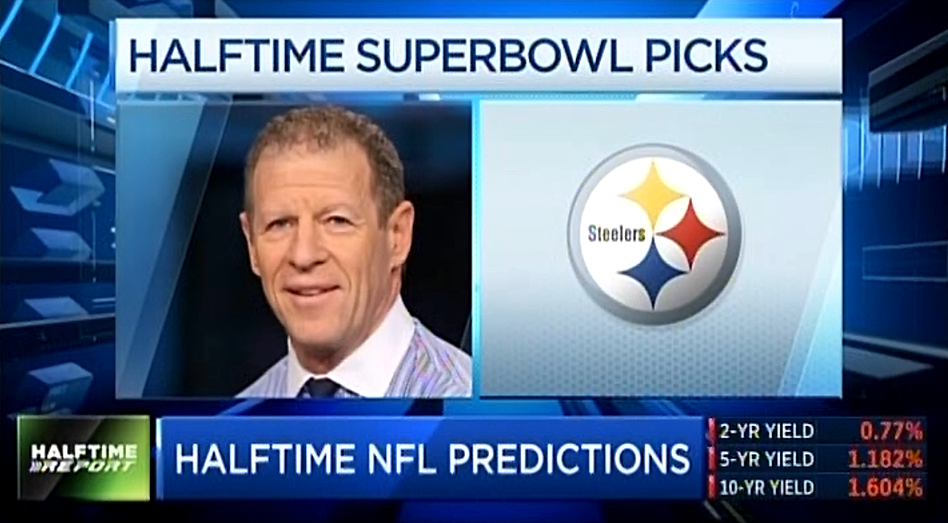 The yinz' year?
It's the toughest playoff forecast around.

That's why we love it.

This page every year in early January predicts not just the winners of NFL Wild Card Weekend … but every expected matchup of the playoffs.

Obviously, the most critical games are the 3 vs. 6 on Wild Card Weekend because the outcomes determine the matchups of the next couple weekends.

Unfortunately, we've had a few clunkers in that regard over the years, but please note that for the last 2 seasons (see the archive), this page has gotten the NFC bracket exactly right.

We're cutting it a bit close this year, but rest assured this post (despite lack of a time stamp) goes up about 10 minutes before Texans' kickoff.

Here's how it looks:

Houston beats Oakland: A cringe-worthy pick, but not as cringe-worthy as Oakland vs. Denver last week.
Seattle beats Detroit: Pete's never lost a home playoff game and won't to these guys.
Pittsburgh beats Miami: Dolphins in a little bit over their head.
New York beats Green Bay: Eli has twice won playoff games here.

Atlanta beats Seattle: Rematch of a few years ago.
New England beats Houston: Really, will the line be 20 points?
Pittsburgh beats Kansas City: It was 43-14 in October.
New York beats Dallas: Eli vs. Dak? We're taking Eli.

Pittsburgh beats New England: Why not; gotta happen someday.
New York beats Atlanta: The Giants' road gradually gets easier.

Pittsburgh beats New York: It wasn't terribly close the first time.

Here are the 2 things that really matter: The Giants-Packers game is really the NFC Championship Game, and the gut here is that nobody in the AFC can adequately stop Le'Veon Bell, on fire the 2nd half of this season. Rarely does a running back carry a team through the Super Bowl, but this could be one of those times.

Honestly, in the preseason, we never saw this as the yinz's year. Shockingly, the entire Halftime Report crew did (see photos above) (Note: Doc waffled during that episode and tried to pick the Chiefs instead). But before we do any celebrating, there's a lot of business to take care of first.
[Friday, January 6, 2017]
Doc sells AMZN; Steph buys
It ultimately got written off into Dow 20,000 scoreboard-watching, but Friday's Halftime Report also struggled to get off the ground.

Kate Moore said she thinks "equities are the place to be in 2017."

But Jim Lebenthal said he's in the "wait and see category" ahead of the "deluge of earnings."

Jon Najarian crowed about how FCX and WFT have taken off since the Najarians flagged unusual call activity a few days ago, a pair of impressive calls.

Doc also crowed about pounding the table for FB at 114. But, "I took profits in Amazon today though."

This proved an important conversation, because Stephanie Link said she bought more AMZN Friday, "So I probably bought what you were sellin'."

Judge said value investors are buying AMZN because it's such a "disruptive force." Jim Lebenthal responded, "That's a very dangerous thing to say."

Stephanie Link insisted we're in the "2nd inning" of Prime growth internationally and "50th (sic, corrected)" or 6th or 7th inning of Prime growth domestically.

It seems Najarian believes AMZN to be in a range, whereas Link really didn't offer a rationale for buying the shares Friday.

Josh Brown suggested "traditional valuation metrics" just don't apply to AMZN and suggested how you can own M or even (previously) Eastman Kodak if you want low P.E. ratios.

The other notable call was Andrew Left asserting cybersecurity is "not a trend," and he likes PANW, basically because everyone's fascination with FB, GOOGL, AMZN etc. is based on "a notion of security," even though it's "an unloved company" that admittedly "did get ahead of itself 2 years ago."

Left, like Steph Link on AMZN, didn't offer a convincing catalyst for buying now. Link in fact warned about short-term "disruption" in the PANW share price. Left said it's not a quarter-to-quarter story but a "land grab."

Josh Brown said cybersecurity and climate change are "THE biggest story that we don't talk enough about." But he said CHKP is the better name than PANW.

Steph Link said a lot of banks were at the Goldman Sachs conference a couple weeks ago "and all of them were very optimistic."

Meg Tirrell is excited about "the biggest week in health care investing of the year." Kate Moore likes the space, but Stephanie Link said, "We're one tweet away from this whole group being down 5%."

Jim Lebenthal predicted what everyone always predicts in December and January, "Active stock-picking this year is gonna matter quite a bit more."

Doc late in the show reaffirmed that "I decry" (Drink) the notion of pent-up tax selling.
[Thursday, January 5, 2016]
Lee Cooperman's
curious word
Lee Cooperman, star guest of Thursday's Halftime Report, happened to mention 1 word that might go a long way toward revealing the state of his SEC battle.

"Story chaser" Judge (according to his Twitter account) utterly failed to notice and missed what's quite likely a scoop. (He's also, according to his Twitter account, an "aspiring chef," but this time, he didn't know what was cookin' in the conversation.)

Judge opened the show with Cooperman, stating "the elephant in the room" is the SEC case, so he would ask about that first. Lee told Judge "you probably know as much as I know," then said his credit fund was up 16% in 2016.

Cooperman complained the case will cost "probably a hundred million dollars," and he'll get nothing but "satisfaction" out of winning because unlike in the U.K., the losing party doesn't have to pay expenses.

Here's where it went from boring to highly interesting: Cooperman said the outcome is "up to the judge and the jury" … then curiously added, "I'm here ready to cooperate and present a case."

He's ready to "cooperate"?? That's what defense lawyers typically say when clients are seeking a deal.

Judge should've pounced all over this … "You say 'cooperate'? Are you trying to make a deal?"

But no. Judge sat and watched a called strike 3.

The guess here — simply a guess, based on the comments of this program — is that Coop is open to a deal but has gotten the cold shoulder. At one point, too late for glory, Judge did ask a good question, whether any of Cooperman's investors have "urged you to settle." Cooperman paused and shared anecdotes about how Ken Langone urged him to fight and how one person at a Columbia business school event volunteered that the SEC "ruined my life" in the '80s, so "give 'em whatever they want and get rid of 'em." Cooperman said he's leaning Langone's way.

Cooperman said he loves Langone but clarified "I'm heterosexual" (yes, he really said that).

Cooperman complained about instant withdrawals by "a bunch of institutions that use fiduciaries" who didn't even bother to call. This is a fair point and one that resonates, no matter how wealthy Cooperman is.

On the other hand, consider the investors. Halftime and Fast Money panelists often recommend avoiding controversial situations such as this. Loyalty's great, but we're also talking about net worth here.

We're not about to research all the details. Cooperman's primary argument seems not that the case is bogus but that it's depriving charities of his money. "The thing that I'm most depressed about in all honesty, um, is the cost, uh, because of where this money could be going," he said, mentioning again the Giving Pledge. "I have a plan to send 500 kids to college," he said, adding it could be 2,500 if the SEC never brought a case. "I'm 73, I'm giving my money away to society."

The screen text once again said Cooperman "refutes" SEC charges, but we know (see previous take on this), unless the case has been dropped, that the best term is "rebuts."

Lee said he's "mildly positive, not ebullient" on the stock market and went on to forecast a more "normalized" economic environment.

When he wasn't quoting all kinds of famous figures, Cooperman touted both AMZN and GOOGL, the latter touted by Karen Finerman in mesmerizing orange turtleneck on the 5 p.m. Fast Money. (Karen also called Donald Trump's "rapid-fire tweeting" about various automakers "insane.")

Lee Cooperman briefly tangled with Jeremy Siegel over exactly how optimistic market bulls should be. Jeremy predicted Dow 20,000 in January. Lee equated Dow 20,000 with trading five $1 bills for one $5 bill.

Cooperman told Doc he sold WBA 75 puts for $3.

He also positively mentioned SHPG and AGN.

Fitbit chief James Park told Jon Fortt not much of anything.

Anthony Grisanti said it's not a "fear trade," but the "concern trade" for gold is back in play. Jeff Kilburg said it looks like gold wants to test $1,200.

Joe Terranova said HES is "tethered" "highly sensitive" to the price of oil.
[Wednesday, January 4, 2016]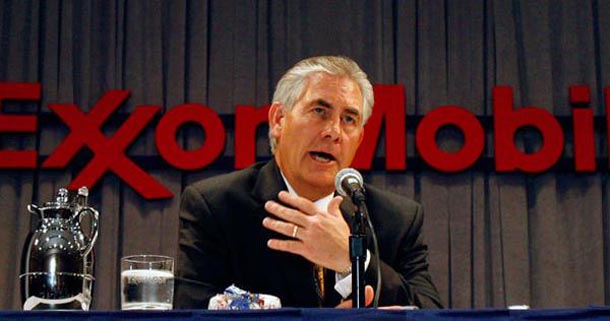 Judge, Mel unwilling to opine on whether this fellow is the best-qualified person to secure a deal between Israelis and Palestinians
Wednesday's 5 p.m. Fast Money crew must've lunched at Burger King, because Steve Grasso uncorked a whopper.

Discussing one of the most bizarre Cabinet picks of a generation — Rex Tillerson for the State Department — Grasso admitted, "For about 5 seconds, I thought, uh, this is such a terrible pick."

Then, apparently, he thought about how Rex knows "every foreign leader in every area that there's hotspots" and thus is a "tremendous pick."

"He knows regions better than anybody in the United States," Grasso claimed. Too bad he didn't know the price of XTO better than just about … anyone with a calculator.

Meanwhile, Karen Finerman, who looked dy-no-mite in new top, pointed out that labels such as KORS, COH and KATE have been "pulling back from the wholesalers," but she didn't really make a call on retail.

Finerman also dubbed the border tax a "disaster."
Joe's FANG trade
Perhaps it's the next Nvidia.

Or perhaps it's the next Chipotle.

Josh Brown on Wednesday's Halftime said IBM has a "very distinct" inverse head and shoulders chart and looks to be in breakout mode.

Joe Terranova suggested EOG as a shale winner and also mentioned his newfound favorite name again, FANG (Drink). Doc touted BHI. Marc Lasry said there's still "massive opportunities" in energy debt (Zzzzz).

Josh Brown said WTW's valuation is "stretched." Doc said he owned the stock in late November/early December and sold at-the-money calls.

Pete Najarian stumbled over "retailers" and "Realtors" and said there was upside call-buying in JWN.

Pete said June 115 calls in DIS were hoppin'. Doc said someone was excited about ABBV August 67.50 calls; Doc got in but not for that long of a time span.

Doc and Josh said shorts hate that TSLA always comes up with the next big something when there's a shortfall in results.

Joe Terranova likes PCLN a little better than EXPE.

Pete likes airlines and said they can move up with oil, until maybe the 70s.

Jim Iuorio hung a 3 on the 10-year.

Judge noted that Marc Lasry made $261,000 on a Wonder Woman comic book.

Lasry said he's buying "end-of-life planes." Judge wondered how in the world Lasry figured out that particular trade.

The "at the end of the day" tally stopped at 3.
It took 2 minutes for the first 'at the end of the day'
Marc Lasry on Wednesday's Halftime said the stock market is "all positive" and said stocks should be up "at least 10%" if we have 2-3% or 3-4% growth.

Lasry said there are "a lot of different views" in Trump's Cabinet. He called Gary Cohn a "great pick" and referred to someone else — we think Steve Mnuchin, but Judge didn't enunciate his question well enough — as a "smart guy … I've met him a few times."

Joe Terranova wondered about a "dislocation" in the credit markets. Lasry said "right now, it's gonna be benign."

Lasry cautioned there's still "systemic risk" with European banks but said there will be "idiosyncratic type of opportunities" in the U.S.

More from Wednesday's Halftime and Fast Money later.
[Tuesday, January 3, 2016]
Joe says MBLY might
be the 'next Nvidia'
On Tuesday's Halftime's Will-They-All-Recommend-Disney-Or-Will-They-All-Recommend-Nike Question of the Day, it was the former, with Josh Brown stating he's "positive" on DIS despite knocking the suggestion it's a "Trump play" because of its China exposure.

Joe Terranova said he can see 115 "clearly" and thinks DIS has "overcome the headwind of ESPN." But Steph Link said she "certainly" would not be chasing it at 106.

Jon Najarian said "Star Wars 8" (snicker) is one of the many movie franchises that's "huge" for DIS. (Yes. But what does that have to do with buying the stock right now. Was "Star Wars" invented last night?)

Doc said FCX January 14 weekly calls were hoppin', well ahead of earnings. Pete said March 6 WFT calls stood out. Josh Brown said WFT has 10% short interest, but it's "not my type of stock."

Pete said there's positive "movement" in gold.

Joe said nat gas was down 12% in a day. Scott Nations said the only thing nat gas bulls can hope for "is that January and February are really cold."

Joe said it's the "perfect timing" to try SJM and MCK for alpha.

In a bit of a Yogi Berra-ism, Pete Najarian said "it's the best time to continue to buy the financials." (If you're continuing to buy them, doesn't that mean the best time to buy them was lower?)

Pete said he agrees with an analyst that it's time to be on the "sidelines" with KORS. Steph Link likes both CMI and PCAR. Doc said to buy SIG on weakness. Josh prefers GOOGL to FB. Joe said MPC's gain was a "sell-the-news-type of opportunity."

Joe Terranova said to look at MBLY and suggested it could be the "next Nvidia." Josh Brown hung a $100 on JPM. Doc said there's unusual activity in ZNGA (snicker).

Tony Dwyer on the 5 p.m. show suggested a 3-4% correction is coming because of "extreme" optimism.

Sue Herera delivered tips for child-proofing a home on the CNBC News Update.

Judge said Marc Lasry will be on Wednesday's Halftime, which means bunker down for a barrage of "at the end of the day" (Drink).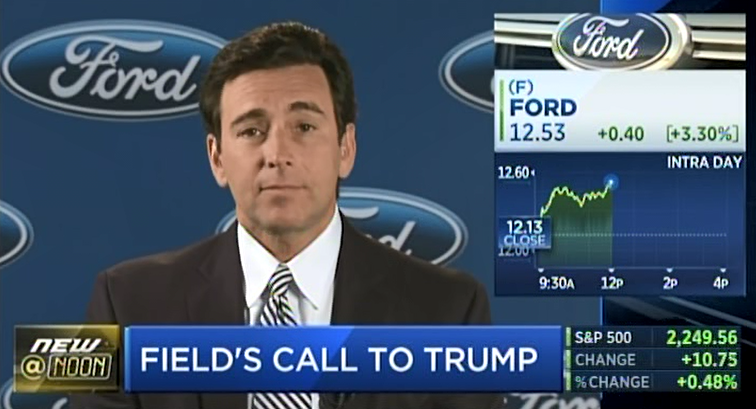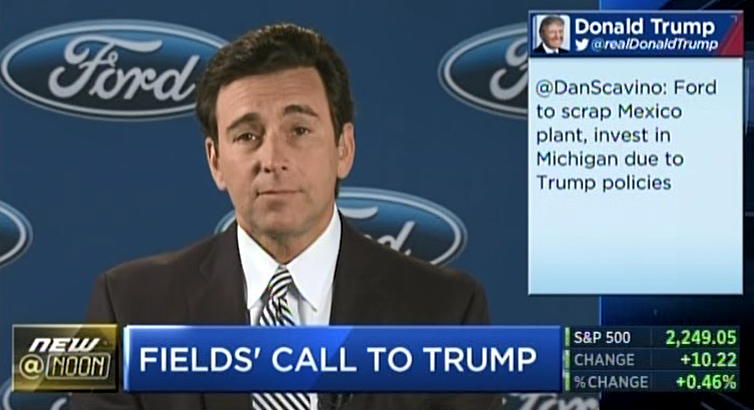 Ford CEO: Mexico decision was strictly about demand
It's the first misspelling of 2017.

CNBC's graphics crew had a little apostrophe trouble with Ford boss Mark Fields, who told Phil LeBeau on Tuesday's Halftime that "we've seen a market decline in demand for small vehicles."

Phil seemed to feel a bit snookered, pointing out that Ford insisted a month ago it was still building the Mexico plant. Judge tried to corner Fields into admitting that Trump made Ford change its plans, but Fields adeptly wouldn't bite.

"Less than 15% of our sales here in the U.S. come from Mexico," Fields said.

Jon Najarian flat-out stated, "This particular move seems like uh Ford is listening and reacting to the president-elect."

Josh Brown said, "The announcements are happening at a certain cadence," the first time we've heard "cadence" since Bob Peck was talking up Twitter's new products (snicker).

"I think what Trump is doing is very healthy quite frankly," said Stephanie Link.

Doc claimed Jeff Immelt "immediately" embraced "wind" and "solar" while Barack Obama was president-elect. Actually, Immelt was into that long before (check out some Vanity Fair articles), and Immelt strangely seemed most interested in how many people showed up to protest Obama at the University of Notre Dame.

Joe Terranova probably drew howls while stating that automakers are interested in tax reform and currency issues, but "most importantly, they need safety standards surrounding autonomous vehicles."

Doc said he "decried" the predictions of "pent-up" selling in 2017. Joe said he took off the S&P puts he put on just last week.

More from Tuesday's Halftime later.
[Friday, December 30, 2016]
Happy 2017 …
and Happy Trading!
This page used to do a whiz-bang, year-end wrap-up of all the highlights and lowlights of Fast Money and the Halftime Report, but the sprawl, age and redundancies of the programs eventually proved too much even for the most dedicated viewers to maintain a scorecard.

This year, we're happy to recap a few memorable moments and once again determine the Call of the Year, as well as the biggest bust of 2016.

As far as the programs, first, let's express Happy New Year wishes to the panels and crews and viewers, then … let's be candid about a few things …

The 5 p.m. Fast Money needs a jolt of … something. It is less a show about trading than gratuitous chest-thumping about how bad the Fed is and how all these Wall Street knuckleheads have no clue about how bad the economy really is. Some panelists talk too much.

It is not helped by its time slot. At 5 p.m. Eastern, there is occasionally interesting afterhours market action that prompts impressively candid instant stock assessments, but not often enough. Most of the trading advice is warmed-over daytime material or long-term regurgitated bozo macro forecasts.

In the beginning, Fast Money was a testosterone high, giddy traders led by Eric Bolling trying to identify the next day's hot trade and having a blast doing it.

Nowadays, it's often about as exciting as taking out the garbage. The panelists, while offering stock "tips" (or Marc Faber-esque predictions) that no one really believes, too often recycle years-old punch lines that never were funny (the one exception being clips of Guy Adami's day at UPS).

Bad television habits go uncorrected. Pointless inside jokes are not only tolerated but seemingly encouraged; Mel's bizarrely emphatic whistleblowing when people are talking over each other (admittedly an annoyance that Judge doesn't address often enough) is a case of the solution being worse than the problem.

Fast Money is a stretch at an hour a day. A half-hour would be plenty (even the Friday show has filler), or even a weekly hourlong program would suffice.

Guy Adami, the original, is a quality linchpin, and Karen Finerman remains the rock star. Steve Grasso excels in limited opportunities. Melissa Lee and Scott Wapner do a fine job of letting guests talk.

The best panelists for either program are the Najarians. They get what it's all about. Jon, prone to ad-libbing, gets a slight nod over Pete, who is rather measured. Sure, the Brag Trades often wear thin, but there's plenty to mull from this pair.

The Halftime Report is bolstered by real-time trading and breaking news and by host Scott Wapner's impressive improvement in button-pushing. Unfortunately, whatever ratings service CNBC is using must be raising red flags because every other day, we're seeing Cramer or Kevin O'Leary; it probably won't be long until Joe Kernen, Marcus Lemonis, Jay Leno and the rest of CNBC's stable are brought in.

It's entirely possible that Fast Money and the Halftime Report are victims of stock-market success, that viewers tend to yawn until we're either in 1) utter euphoria or 2) fetal positions. Obviously this market hasn't seen much of either in 8 years, with partial exceptions in 2011 and 2013.

Maybe a little market mayhem will be good television.
The DB bungle
He's a complete gentleman, dresses impeccably and speaks with the most eloquent diction, almost a 1-man gang at lifting today's sorry, sagging presentation standards.

So there is no pleasure here in lobbing criticism in the direction of Fast Money regular Carter Worth.

But on Sept. 29, Worth put together a clunker that was so precisely off, it drew 2016 Bust attention.

Afterhours on Fast Money that day, a Thursday, Worth made the case against DB, pointing to the charts and asserting "it's all pretty grim … I think the cautious money or the cagey money either way has to presume that this goes lower … there's no telling how far it can go."

Worth even asked, "What makes someone, taking all the facts, say, right now, I gotta go out and get me some Deutsche Bank shares."

Oh my.

That day was the 52-week low, closing at $11.48.

It's been a moon shot ever since.

We hardly catch every minute of Fast Money, so it's almost a fluke that we saw this one … except it got our attention because the stock was seriously flagging then and, despite Worth's commentary, it seemed prime for one of those "washout" moments that traders often accurately detect.

Hopefully viewers took the other side of this one.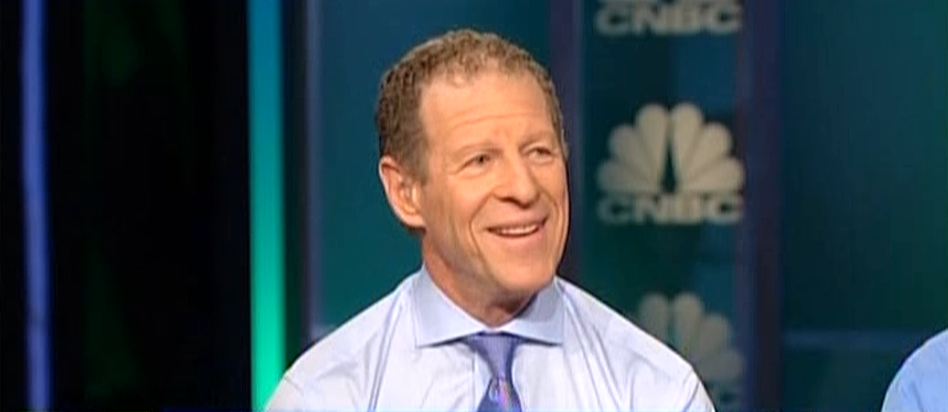 Call of the Year
In the category of televised stock-picking advice, this is undeniably as good as it gets.

3 panelists of the Halftime Report made such incredible calls in 2016 that choosing among them is like deciding between Mays, DiMaggio and Mantle for your last outfielder.

The first nominee stems from July 29, when Josh Brown made an unusually long bull case for NVDA, even suggesting the stock could replace Netflix in the FANG club. "What's really going on with graphics cannot be understated," Brown asserted.

NVDA shares closed that day at $57.10.

During the course of the year, others occasionally mentioned the stock, going back to Joe Terranova on Jan. 5, but nobody made this kind of case for it.

The second nominee is Steve Weiss' May 25 comment about the downside risk in SRPT "maybe down to 4 or 8 dollars, but the upside is to 50 or 60."

Shares that day closed at $23.35, a steep $5 gain from the day before.

In the previous month or two, Weiss and Jon Najarian had both spoke of cashing in big time with options on the volatility in this name. But only Weiss hung a 60 on the shares while Najarian was more interested in the short-term "scalp" potential, and Weiss touted the name throughout summer.

The stock rocketed from the 20s to the 50s on Sept. 19 and crossed the $60 barrier on Sept. 22. It held that level for a couple weeks, giving savvy traders ample time to exit. Since then, it's been walking its way nearly all the way back to $23.

Finally, there was Jon Najarian's prediction, made twice, on the Wednesday, June 22, Halftime Report that Britons would vote to leave the EU.

The Brexit call is all the more impressive given that it had nothing to do with unusual options activity or stock "washouts." However, because no one really had a good grasp on how to trade it (back up the truck on the following Monday) and sort of waffled for a week, we can't say that it was as helpful as a great stock call.

So Najarian's Brexit call gets 3rd place.

That leaves Brown and Weiss. Brown's call was an absolute juggernaut. However, the stock didn't enter hyperspace until after the election, meaning the most successful holders were the ones with patience.

Weiss' trade too took about 4 months to explode. That one, unlike Brown's, has rapidly unwound. However, Weiss' call was pegged to FDA decisions that did indeed produce the anticipated result.

By the numbers, Brown got about a double, while SRPT longs who took Weiss' advice scored a 160% take.

So the Call of the Year is Weiss' SRPT $60.
Jim wins Halftime
Portfolio challenge
On Friday's year-end Halftime Report, Paul Hickey predicted "considerably more volatility" next year, which is what people always predict.

Jim Lebenthal predicted energy reverses in 2017.

Scott Kessler touted BABA with a 102 target, calling the risk "already accounted for" in the name. His top Internet name for 2017 is GOOGL. Judge pointed out that AMZN is not in Kessler's "universe," so it's apparently ineligible to be his top pick.

Jim Lebenthal kicked serious butt with 32.1% in the Halftime Portfolio contest; Sarat Sethi and Stephanie Link also did great as 2nd and 3rd.
[Thursday, December 29, 2016]
Women talking shopping is cute
The crucial opening moments of Thursday's Halftime were so sleepy, Judge even was compelled to replay a clip of Marc Faber in the opening minutes.

Erin Browne said optimism hasn't faded, rather, people are just "taking a breather."

David Rosenberg spent several minutes explaining that the market's gotten a little ahead of itself (oh boy). Near the end of his conversation, Rosenberg tried to suggest the dangers of a hyperactive Fed (snicker), a point mocked by the Najarii.

Joe Terranova said it was "prudent" of himself to take out some puts on this market, then challenged Judge's question about whether "all the optimism is justified," asserting the optimism hasn't even "begun to walk."

Joe said the "right strategy" for January is to be "very patient." (That sounds like the market isn't going anywhere, at least not going up.)

Joe said SCHW has a tax rate of 38%; he likes it in 2017 along with AMG, FANG, PKI and FMC.

Pete Najarian said he likes ETFC over SCHW.

Pete touted KEY and said JPM had a "record quarter" before (Drink) the Trump election.

Heather Zumarraga, who joined the 5 p.m. Fast Money panel for perhaps the first time, suggested Thursday that everyone might be buying things, lamenting, "I can't find a parking spot at the mall to go shopping." (She even repeated it later in the show.) Carter Worth said "Nordstroms" (sic).
Judge apparently doesn't want to ask questions in which panelists haven't already rehearsed an answer
Jon Najarian on Thursday's Halftime cited unusual buying in January 175 calls in BDX.

For some reason, Judge said "not to put you on the spot with something you haven't prepared for" but asked if Najarian has seen more activity in KATE.

If we were walking down the street and someone asked us if we'd noticed any more unusual activity in TWLO, we'd say "No" and not consider it being snookered.

Anyway, the Najarians said there was "profit-taking" in KATE.

Jim Lebenthal praised the "very good call" of strong buy for BK.

Joe Terranova said he can see DE at 115 or 120.

Anthony Grisanti doesn't like gold because the fear trade is "dissipating" and because hedge funds are dumping their holdings. Jim Iuorio though likes gold in 2017, stating he added a bit to his position Thursday.

Pete Najarian said JBLU calls were popular, people "rolling up" (Drink) from January 22 to February 23.

Joe suggested volatility will be good for exchanges in 2017. Jim Lebenthal said carried-interest fears are more than priced into BX. Doc said there was strong January 11 call activity in EXPR.

The CNBC News Update was delivered by none other than Contessa Brewer, who strained to add excitement to some amateur kicking a football for Ohio State.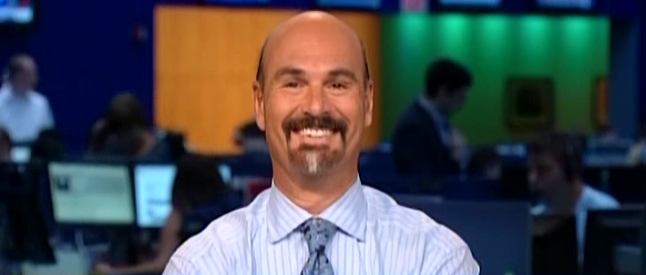 Doc talks about 'huge racks'
Jon Najarian on Thursday's Halftime (photo above from a different day) insisted the good stuff he stated about AMZN isn't already baked into the stock.

He said he's only playing it with a call spread that makes his exposure "limited."

Jim Lebenthal, brushing up on AMZN details after shrugging off the valuation a day earlier, said AMZN has retained earnings of $4 billion over 20 years, prompting him to restate the "volatile" earnings argument (but not the part about Netflix being well off its highs). (Editor's note: Jim on July 29 said NFLX should be dropped from the FANG stocks.)

Judge tried in vain to get the panel not to scoff at the Global Equities AMZN assessment. Doc revealed, "A lot of our customer base is out on the West Coast," then he sought to offer some kind of channel check in reporting that those customers used to have "huge racks" (sic) of CSCO and "everything else," and now "every single time we speak to one of those groups, they talk about, 'Now I'm all with AWS.'"

Meanwhile, Doc said he's "so frustrated" by TWTR that he sold his calls.
[Wednesday, December 28, 2016]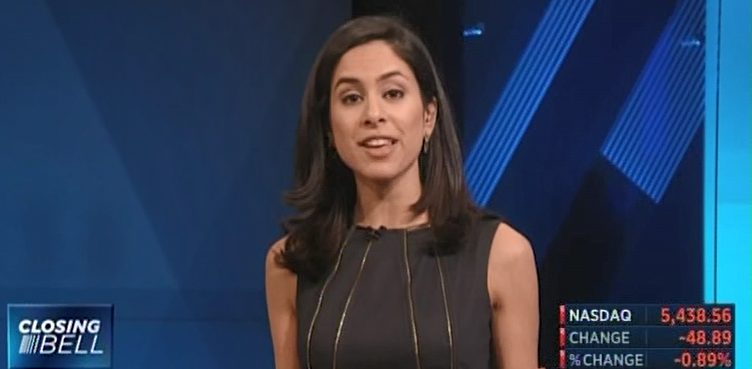 Barbara Doran concerned about how stocks will do 12 months from now
Pete Najarian on Wednesday's Halftime cited consumer confidence in his 2017 outlook that favors HD, LOW, COST and TJX.

But he said he's "very nervous" about the pharma/biotech world, a sector he said is no longer "defensive."

Jon Najarian endorsed DRI and PLKI as consumer plays in 2017 and predicted that the "repealed" or "redone" Obamacare will "put more money in folks' pockets."

Najarian even touted MOS and AGU as some kind of dining play, and also UNH.

Seema Mody (shown above later in the day but same outfit) reported on KATE's spike on Wednesday. Judge noted the stock's struggles this year, then brought in Dana Telsey, who said COH and KORS are both looking to make a purchase.

Telsey said the outlet channel for KATE has been a bit of a headwind.

Pete Najarian said he'd be "surprised" if KATE's competitors are the buyers. Joe Terranova said KATE might be more of a "private equity-type of deal."

Doc said he bought KATE when it fell out of bed 6 months ago; he said there were big block trades of calls Wednesday before the stock was halted. (Betcha the new SEC will be all over it.)

Jim Lebenthal said the KATE space is "a little bit too mercurial for my take (sic), uh, for my taste," stating handbags should be a "zero-sum game," but they all seem to be losing the last couple years.

Latecomer Barbara Doran called the Trump rally "overdone."

"I am now getting very nervous … for the end of this next year," Doran curiously said, even mentioning "recession" as a possibility for that time.

Jim Lebenthal said recessions typically need a cause, and 3 Fed hikes won't be enough of one.

Anthony Grisanti suggested $60 crude by March. Jeff Kilburg backed that call.
Joe senses correction
Judge apparently thought viewers would be well-served by Marc Faber's predictions at the top of Wednesday's Halftime Report. (See, it's a slow holiday week.)

But Joe Terranova said he was "confused" by Faber's comments, specifically the notion that rising rates will sink the stock rally but that Faber wants to be in emerging markets.

"We're all over the place on this narrative," Joe said.

Joe continued, "I think a correction's coming. I actually bought S&P puts today."

Joe explained that there is "a lot of pent-up (Drink) tax selling" that hasn't occurred this year like it normally does.

But Jon Najarian said the idea of all kinds of sellers waiting for January is "overstated."

Pete Najarian said the strengthening dollar will "eventually" slow things down.

But Jim Lebenthal suggested rising rates aren't that big of a deal unless the "appreciation" continues over 3%.

Jim predicted a 3-5% pullback in January.

Jon Najarian chuckled about Santoli/Santelli (it's low volume in terms of jokes as well as trading) and suggested 2 or maybe even just 1 rate hike next year.

Judge, not necessarily making a trading call, said it feels like buyers are "exhausted."

Pete a couple times cautioned about low volume at year-end as though it was a tornado coming.
Evercore foolishly puts AMZN target at $990 instead of 4 digits, but it was still high enough for Judge to make it the Call of the Day
Jon Najarian on Wednesday's Halftime backed Evercore's 990 bull call on AMZN.

Jim Lebenthal contended the valuation isn't the whole problem with the stock, rather it's the "volatility of the earnings."

Pete Najarian said the Amazon earnings swings are mostly to the upside and not the downside. Joe Terranova said there's "no reason" AMZN can't cross 900 in a "benign overall environment."

Pete said the call is all about AWS.

Jim said "valuation doesn't matter until it does" and inaccurately claimed NFLX is "well off its high."

Joe, on his toes, pointed out that NFLX is actually "pressing towards a 5-year (sic actually all-time) high at 127."

Jim was forced to admit the blunder, acknowledging NFLX has had a "good recovery recently, you're right."
[Tuesday, December 27, 2016]
Joe warns of correction 'at some point,' advises buying it
Jonathan Krinsky opened Tuesday's Halftime Report telling Judge we could have a "bullish outside year" in the S&P 500, which supposedly has "only happened 2 other times in history (sic last 2 words redundant)."

Krinsky said those times were in 1935 and 1982, each followed by 28% and 17% gains, respectively.

Krinsky called financials "overbought in the near term" but still attractive, but he asserted consumer discretionary is "one to avoid."

Judge said Krinsky's sample size is not huge enough "to really bank much on."

Joe Terranova, who took his foot off the "Main Street" (Drink) gas pedal, said financials weren't just a Trump phenom but "rallying into September." Joe also said sentiment is not suggesting any "warning signs" yet to the bull market.

Pete Najarian twice said he continues to add to financials (Zzzzzzz).

Sarat Sethi said banks are "underowned" (Zzzzzzz).

Kevin O'Leary said he wouldn't do Krinsky's "regression to the mean" trade because he thinks discretionary will benefit from an improving consumer, and at the same time, O'Leary isn't seeing "any" changes to financial regulation yet.

"You might see some really horrendous misses in energy," O'Leary cautioned. But he said he wouldn't short a boring market, and this is a "boring" market.

Joe assured there will be a correction "at some point" and advised viewers to "buy the correction," whenever this yet-to-happen correction occurs. (Doesn't it make sense to buy EVERY correction, given that every correction has ended and by definition can only end with stocks going higher?) Joe suggested selling S&P futures or playing the VIX as a hedge rather than dumping equities in anticipation of the correction.
Should the president-elect help companies out by pointing out when they're not charging enough?
Sarat Sethi on Tuesday's Halftime predicted Trump will go after the "me too" generic drug stocks.

Judge scowled that if Trump does go after drug pricing in a "meaningful way," there's no way it's priced in.

Jim Lebenthal touted PFE, INTC, NKE (Drink), despite being in the "penalty box" (Drink), and EEP as 2017 picks.

Pete said he owns and likes PFE but has some "nervousness" about the name. Doc too said he likes it but is "nervous" about it.

Sarat Sethi touted regional banks and Joe's favorite, TMO, and ILMN, as well as FBHS and MAS. He said to be careful of chips. But Pete Najarian said "it depends where in the chip sector you are."

Joe Terranova backed RF and BBT and suggested TXN.
Last time Iuorio's man-fur came up, Judge thought they were talking about Jim's trading jacket
Jim Iuorio on Tuesday's Halftime suggested nat gas could have more room to run. Jeff Kilburg said "there's a lot of momentum" that can take it to $4, including that Iuorio was seen wearing the "man fur."

Joe Terranova said NKE (Drink) is "starting to make the turn" (has that ever NOT been the case?) and said the same for LULU and predicted "at some point" (Drink) the same for UA (snicker).

Joe raised eyebrows stating India is the one emerging market that "stands out" and "comes back" in 2017. Sarat Sethi disagreed, stating, "I would wait for India right now" because of its "huge issue" with cash currency.

Doc, who had a quiet show (knocked off his game by Swisher), predicted a great buying opportunity in EM "late in the first quarter."

Jim Lebenthal suggested being in the European multinationals.

Doc said March 125 calls in INCY were popular. Pete Najarian said AAPL 117/118/119 weekly calls are hot.
Joe's Denny's-esque miss
Joe Terranova on Tuesday's Halftime Report lamented settling for a "safe single" in energy stocks in 2016 when the market was setting up for a "grand slam."

Jim Lebenthal lamented not being long enough financials. Sarat Sethi trumpeted CERN, though we're not sure where the regret was. Jon Najarian said he was too cautious after Brexit. Pete Najarian was "way way way too early" into airlines.

Pete ended the show touting XLNX. Doc said DAL, Joe said NFLX and Jim said BA.

Bill Griffeth, sitting in for Sue Herera, delivered the "CBC (sic not the Canadian outlet) news update."
First time we've heard about Sears in ages
Jim Lebenthal on Tuesday's Halftime Report declared the brick and mortar holiday season "wasn't good."

Kevin O'Leary insisted brick and mortar actually did "much worse" than reported. "These stocks suck," O'Leary said. "The truth is, online is eating their lunch."

Jim said he's hanging onto JCP because "it's up 30% on the year," but the sector needs "consolidation."

Jon Najarian said GPS tumbled because of price cuts, but COST is one retailer that didn't have to cut.

Joe Terranova said "we've been talkin' about Sears for the last couple years," even though we haven't heard the name mentioned in months. "They look like they're goin' out of business."

More from Tuesday's Halftime later.
[Friday, December 23, 2016]
Happy Hanukkah and
Merry Christmas
Friends, we hope this 2016 year-end finds you on the upswing.

2016 wasn't the greatest year at CNBCfix HQ for various reasons. But one thing that actually provides a bit of day-to-day adrenaline is this page (snicker), which boasts (basically accurately) one of the most informed, erudite and savvy audiences on the entire world wide web.

We're here because you are. Talking stocks. Reviewing television. Tellin' it like it is. Dominating "rivals" (snicker) in the mainstream media who can't touch this niche and don't even bother to go here. Once in a while making a joke. Always dedicated to the highest standards of journalism established for decades by print media.

Have the greatest of holidays … and Happy Trading!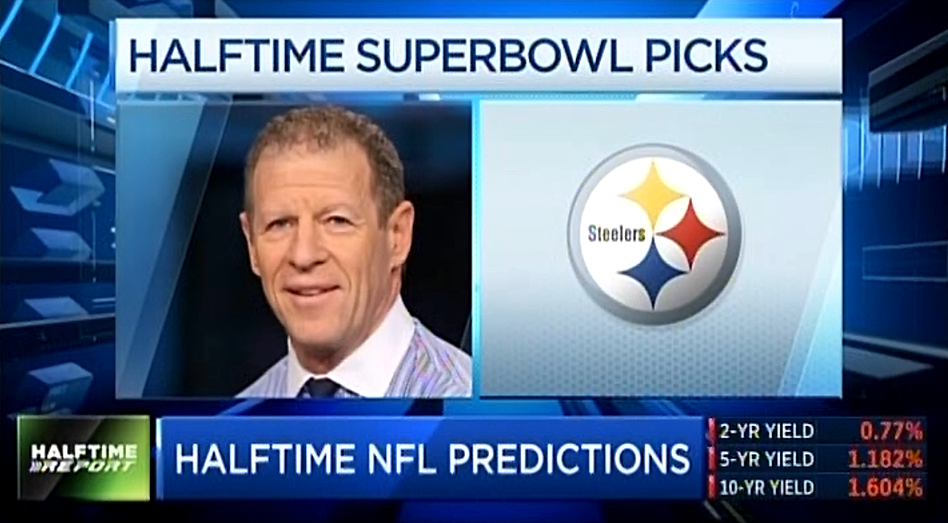 Weiss thinks airline tickets
should be classified as 'toys'
This one was as funny as it was head-scratching.

Stephen Weiss on Friday's Halftime Report tried to cast doubt on Dom Chu's report that NPD found that toy sales are steeply down, calling it a "narrow view" and questioning if they count gift cards or even "trips" or "airline tickets" in the "toys" category.

Weiss said retail names didn't "deserve" the previous gains they had, stating retail is "commoditized."

Meanwhile, Josh Brown said every publicly traded department store has "negative momentum" right now.

Judge, taunting us with terminology, noted "Amazon in and of itself (sic last 4 words redundant) (Drink) is down 3% since the election." (He also said "in and of itself" (Double Drink) when suggesting the failure to surge past 20,000 is a sign the market needed a breather.)

Doc admitted that BBBY, which he touted Dec. 15, "just fell apart this week."

Doc revisited his favorite retail slogan; "Buy 'em Labor Day; sell 'em Black Friday" (Drink).

Jim Lebenthal and Weiss talked over each other about retail margins vs. volume. Jim stressed retail is a seasonal trade.

Estimize's Christine Short brought a "hot list" (sorry, it doesn't include Seema or Sara or Deirdre or Aditi) of 5 CNBCers stocks to watch for 2017, topped by AMZN.

But Josh Brown wasn't so sure. "I don't know that it's done going down," Brown said.

Doc said he likes TSLA because it doesn't have the "anvil" of retiree costs that legacy automakers have.

Short also chose XOM because Rex Tillerson will be out of the C suite because of the prospect of oil gains. Short also picked AET but acknowledges "uncertainty" around the name.

BA long Jim Lebenthal wasn't as enthusiastic about the stock's prospects in 2017 as Short was.

Jim predicted "some giveback" in steel stocks. Weiss said he'd sell CAT.

Josh Brown asserted that Carl's stated concern about the stock market in the interview with Judge a day earlier was really meaningless because there's no downside to anyone saying they have concerns about the market. (Not surprisingly, Weiss somehow found reason to argue with that.)

Brown claimed he talks to "a hundred clients a month." (All of them probably say, "BUY ME SOME MORE NKE.")

Dom Chu revealed TD Ameritrade's top 5 stocks sold in 2016, which were AAPL, NFLX, BABA, BAC and CVX. Jim Lebenthal called the list "almost a perfect contra-indicator" and said to be long AAPL.

Jim Iuorio said an OPEC agreement isn't necessarily an OPEC cut; he thinks crude can reach 54 before it goes south.

Josh Brown said CAG reaffirmed guidance and said he doesn't "hate" the stock.

Jim Lebenthal said UPS has a "slightly better valuation" than FDX but that you can own both.

Doc said the WTW spike was "great for me" because he had some calls.

Weiss said MU "still looks attractive."

Weiss touted BAC and LUK on rising rates and a boost in trading and refinancing. He also touted NKE (Zzzzzzzzzzzz), because they couldn't go an entire program without someone recommending NKE. He reiterated his call to short bunds.

Doc said COG calls were hoppin', and he bought them. Someone was buying FCAU 9 calls and selling the 10s. He also cited "a lot of activity" in FTNT.

Jim Lebenthal said "pharma is the place to be."
[Thursday, December 22, 2016]
Carl: Obama administration let 25-year-olds make national policy
Newly plated Trump adviser Carl Icahn, the star guest of Thursday's Halftime, said he's "sort of surprised" that "so much is being made" of his role with the incoming administration.

Icahn said his goal is that "this absurd regulatory environment is toned down somewhat." (Translation: My refineries have been taking it on the chin for too long.)

Carl 3 times said that any criticism about him giving Trump advice is like saying Trump shouldn't be allowed to talk to Jamie Dimon and Brian Moynihan about banking; then he added just Dimon for a 4th time.

"What exactly will you be doing," Judge asked. Carl said he'll talk about what "hampers" our economy greatly, such as … drum roll … regulation on refineries.

"There are refineries on the brink of bankruptcy today," Icahn explained, adding he warned about "the abuse of mortgage-backed securities," though "I'm not lookin' to pat myself on the back."

"I'm not makin' any policy," Icahn insisted, faulting the current White House for listening to "kids."

"That's the problem with this whole administration for the last 8 years, that the advice is coming, and I don't demean these people, but from 25-year-old kids, have this outsized say in what is going on," Icahn said.

As to his own wealth, "I'm a workaholic so I don't, I don't really spend the money too much," Icahn said.

Icahn said he's concerned about the amount of money "dammed up" in ETFs. He also told Judge that there should be more corporate accountability, "Just like you would be removed from your job if you didn't do the right job at CNBC. I like to think that you're, you're doing very well there."

Carl called the CNBC conference "Seeking Alpha"; Judge corrected him to "Delivering Alpha."

Afterwards, Joe Terranova, one of Judge's overstocked 5-man panel (for 10 minutes of soundbites), said Carl was "underscoring" the importance of Main Street (Drink) that the stock market is "due probably for a little bit of a correction."

Jim Lebenthal said "incremental sellers" will not sell until 2017, and "that will cause a little bit of a pullback."

But Jonathan Glionna said the 12-month outlook is "very favorable right now," and he's got a 2,400 S&P target for year-end 2017.

Not surprisingly, Kevin O'Leary wasn't too impressed with Carl's comments on ETFs, stating, "I think Carl used a very broad club onto a very delicate market"; O'Leary thinks ETFs of market-cap-weighted indices aren't risky.

Judge suggested the expansion of ETF products might be "a warning sign perhaps in and of itself (sic last 4 words redundant)."

Doc said there was big call-buying in TLT.
[Wednesday, December 21, 2016]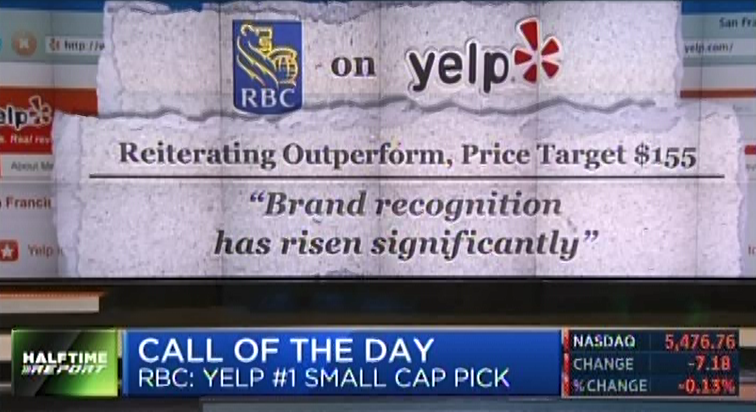 The Free Labor Trade (cont'd): Screen graphic says Mark has $155 target on YELP
Mark Mahaney sat looking stone-faced (we can't really call it a Shields & Yarnell routine because he didn't move) into the camera while Judge cheerily welcomed him onto Wednesday's Halftime.

Eventually he got synched in, and Mahaney said he's got a 55 target on YELP and made it his top small-cap pick because he thinks there's a 10% upside to Street estimates next year.

Josh Brown said while Mark was sidelined that apparently YELP's users are getting more active, "more of them in this survey than the prior are not just reading reviews but writing their own."

Really. And let's all donate 45 minutes of our day to work for free at MCD and help out the share price.

Brown said "I've always stayed out of this stock" because the traffic is dependent on Google, which is "also in the same space."

Mahaney said his YELP target is $55, and 2 screen graphics said it's $55, but a third (above) said it's $155.

Mahaney said he doesn't have as much conviction on his favorite large cap, NFLX, and he sighed and said he's got a "sell" on TWTR; "I think the narrative unfortunately gets worth (sic)."

Josh Brown said the compensation is "off the charts" for all the TWTR execs who keep leaving. Jon Najarian said the stock always seems to hover around 17.
Andy Chase: 'Europe could blow apart'
Judge on Wednesday's Halftime said Andy Chase, situated in Silicon Valley and ranked No. 1 by Barron's, is "presumably" (snicker) a high-net-worth financial advisor.

Chase said 20,000 is "just a number" we're going to "blow through," then suggested maybe it will affect how Main Street (Drink) views the market that's too strong of a term.

Chase contended the current rally is more of a "relief rally" than a "Trump rally," and "it's hard to believe that he's going to reignite global growth." But he thinks it's a "pretty good environment" to be in stocks.

Banks are "still kinda cheap," Chase said, adding "I just don't see" heavy regulation and controls in health care.

Chase said that in the $3 trillion health care complex, drug sales represent "only 10% of the health care spend."

"I really do like emerging markets" because they're "cheap," Chase added.

But Europe has challenging demographics and has "the Muslim creep coming in," Chase said, adding, "Europe could blow apart."

Others weren't as optimistic about health care. Jon Najarian said he cut back "considerably" his exposure to drug stocks. Kari Firestone pointed out that drug pricing is where the most growth is in health care. Steph Link though said she's been buying LLY "all the way down."

Josh Brown said there's "statistical truth" to the Santa Claus rally. Stephanie Link said she bought HDS.
Stephanie rather defensive about uninteresting NKE purchase
Oh joy, everyone on Wednesday's Halftime had, of course, the chance to buy NKE.

Stephanie Link and Josh Brown both said they bought the stock; Link called it "a classic dogs of the Dow into next year."

Link was oddly chippy about insisting to Judge that the quarter was "fine" rather than "good" or "bad." Josh said it's "much better" to buy NKE after the bad quarters than the good quarters and that the chart reflects "a trend of higher lows."

Doc bragged that he sold NKE over 53 in the morning, then when it traded down on the day, it was a "gift." Kari Firestone said "it might be early" and that NKE is not cheap.

After a news break from Phil LeBeau, Steph Link insisted NKE is kicking butt in DTC and that this is the "tail end" of adidas' momentum (Drink).

Oh well, the guess here is that she'll be able to buy it at the same price weeks from now.

Doc said he didn't buy FINL and suggested "institutions are rolling out of this name."
'Mainstreet' was hit for Bob Seger & The Silver Bullet Band
Josh Brown said on Wednesday's Halftime that WGO is not an "easy name" nor "easy sector," but if you're a fan of the business, days like Wednesday are times to buy.

Doc said people might be looking for MNST to get acquired in 2017. Steph said "a lot of the easy money has been made" in GS, but she doesn't think it's over.

Kari Firestone said FDX had a disappointing quarter, and she's "concerned" that the stock isn't getting the expected ecommerce boost.

Jeff Kilburg said to look for the VIX to "retrace higher." Jim Iuorio said there's an "absolute low" that the VIX can't drop below, and he'd "be a buyer of volatility."

Doc said there was unusual buying in June 32 MGM calls. Steph Link said "Las Vegas was mobbed last week" (apparently they weren't all wearing adidas because the momentum is at the tail end).

Link likes CMI more than NAV. Doc said he bought March 72.50 CRM calls. Kari Firestone touted ZTS.

It seemed the show lasted an entire hour with a "Main Street" reference, a steep departure from a day ago.
[Wednesday, November 4, 2009]
We only mention this to be nice,
to pay a compliment
We've never seen a birthday celebration as muted as the one for Mel Lee on Wednesday.

No cake, no singing, no cheering, etc.

Guy Adami broached the subject fairly early. "We won't give you a number, because you haven't told me the number. I'm sure you could look it up out there folks," Adami said.

"Google," said Tim Seymour.

"She doesn't look a day past 47, she looks great," Adami said.

Actually, we have Googled before ... she is obviously either 36 or 37 ... but one reason Lee hasn't yet made our "CNBC Star Profiles" page where she clearly belongs is because there is little information to be found about her in cyberspace. (Note to searchers; there are a couple other famous Melissa Lees worldwide, we think maybe Australia and South Korea, so careful.) Even Lee's Wikipedia page, which apparently has been the subject of fierce editing battles this year and just today added the Nov. 4 birthdate, is pretty light on details.

However, we did stumble upon this December 2008 interview in Asiancemagazine.com, and were floored by the final question and answer.

It went like this:

ASIANCE: Do you have a boyfriend? Are you married?
Melissa: ha-ha. No and no.

We knew she wasn't married. Granted, this interview was from 2008, and for all we know, things might've changed.

But, "No and no"?

And what's with the "ha-ha"?

Melissa Lee didn't (perhaps doesn't?) have a boyfriend??

Here's the deal ... hard work and career success are great. Lee probably gets up at 5 a.m. or even 4 a.m. and probably sometimes is at the office 12 hours a day.

Socializing is a big part of life too. We've always kind of imagined Lee getting whisked away to Campagnola after every show by some proud guy and yukking it up for hours about Lloyd Blankfein or Jimmy Cayne or Keith Olbermann or whoever with Charles Gasparino or whoever else happens to be there.

The idea that might not be happening is disheartening.

A female CNBC star evidently didn't have a boyfriend.

Wow.

Guys, it just goes to show, sometimes you never know if she's spoken for until you ask.

CNBCfix, by the way, exclusively broke the scoop on Karen Finerman's birthdate many months ago.

Melissa Lee gave the camera one of those mesmerizing little looks again during the RIMM portion of "Pops & Drops."