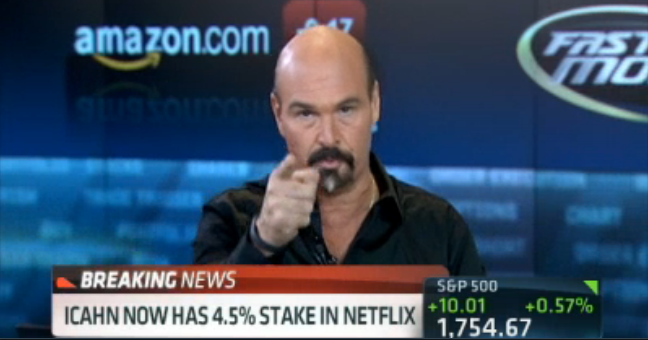 Fast Money 2013:
A Najarian rampage
Throughout the year, just because a few folks actually read this page (actually the views steadily increased in 2013, we're happy to report) we try to make note of the most memorable moments of CNBC's Fast Money/Halftime Report, if for no other reason than to try and sort out who's really doing some impressive work here, and who's just tweeting Doug Kass. (That's just a joke.)

This year, you'll be happy to learn, we cut out a lot of the drivel and limited our findings to 4 simple categories: Best Calls, Worst Calls, Quotes, and Ego. Oh, and a sampling of the best images (and you know who that means).

One person went so gangbusters in 2013 that somehow denying him the No. 1 ranking (which he shockingly earned) would've been like turning down Denny McClain for the 1968 American League Cy Young Award.

To find out who it is, you'll have to keep reading.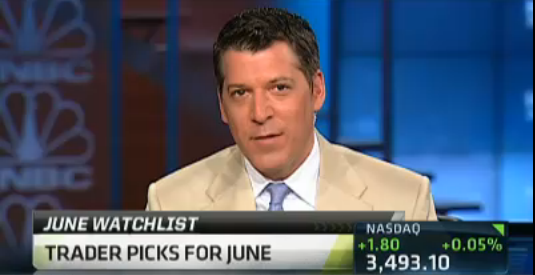 Fast Money/Halftime Report
Ego of the Year: Scott Wapner
Initiated just last year, perhaps our favorite category. This site reported exclusively last summer that Scott Wapner's in-house acknowledgment of his extremely successful Ackman-Icahn debate was wearing a bit thin among colleagues, to the point some wouldn't have minded seeing a bit of comeuppance.

This page also noted that Wapner has earned every bit of praise, demonstrating extraordinary effort toward news-breaking that quite frankly has left most of his colleagues in the dust. (And, the suit above was a great one.)
Fast Money/Halftime Report:
The Year in Screen-Grabs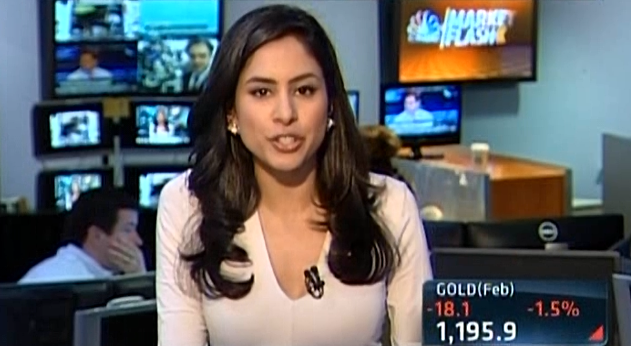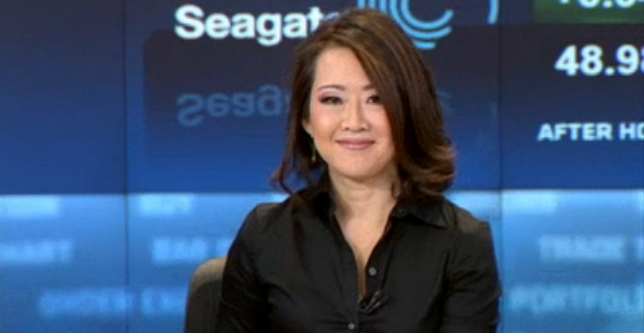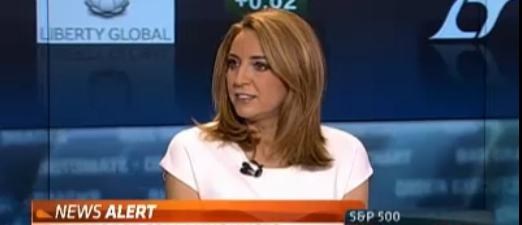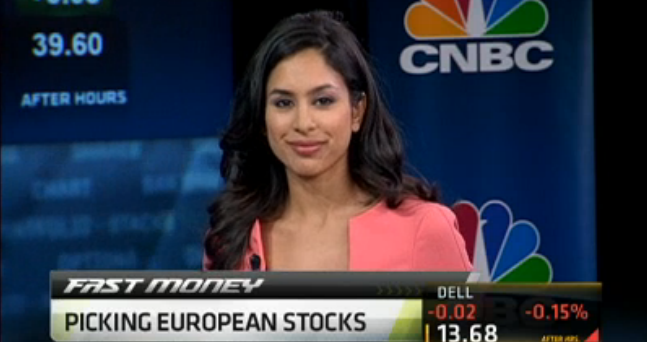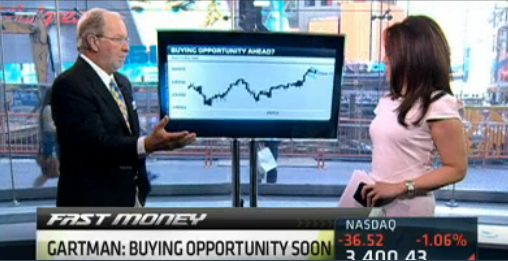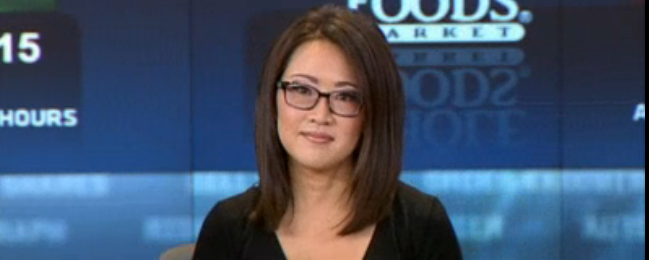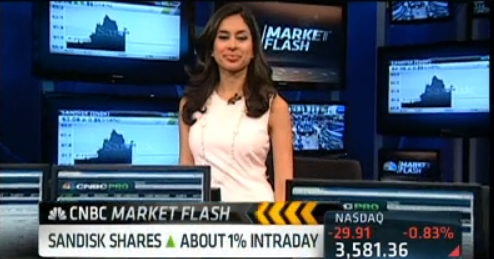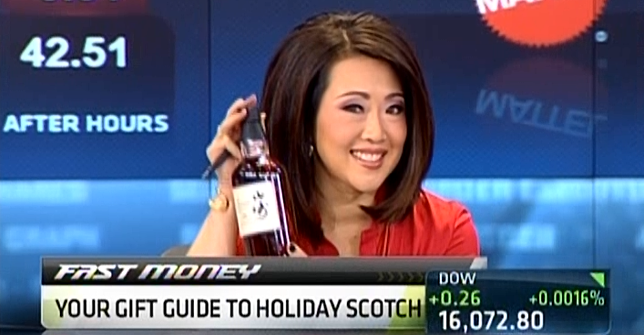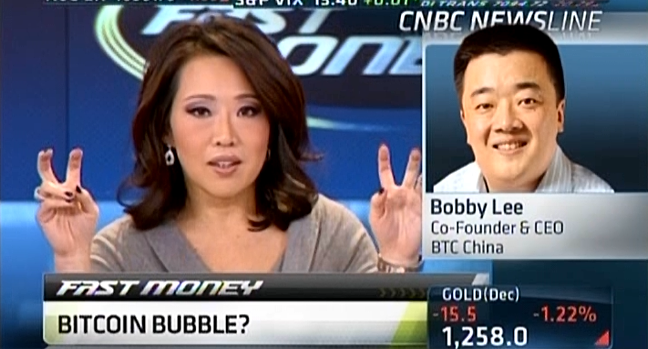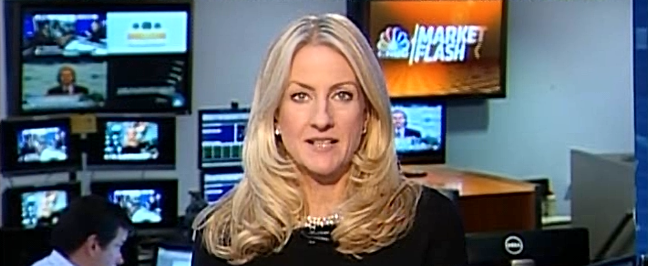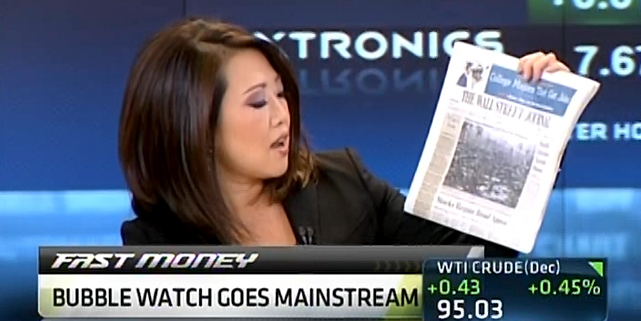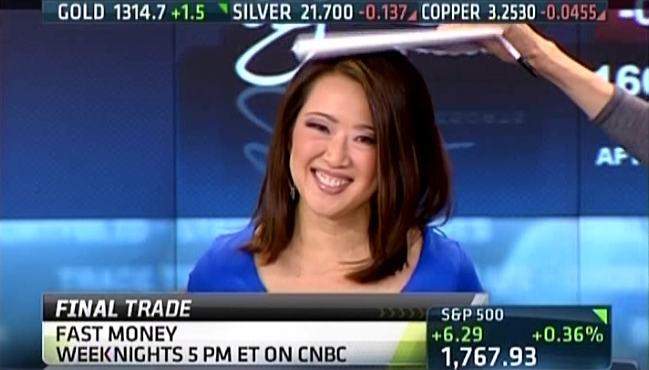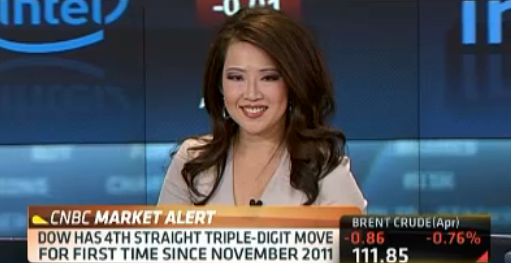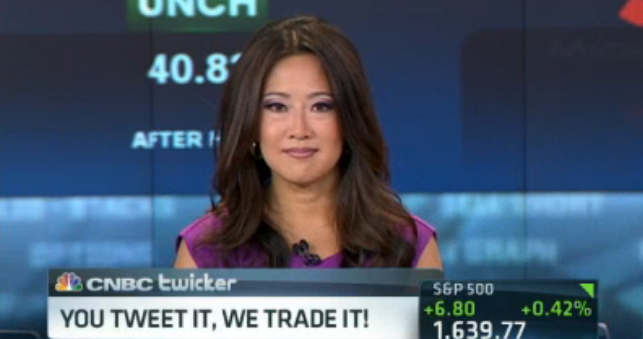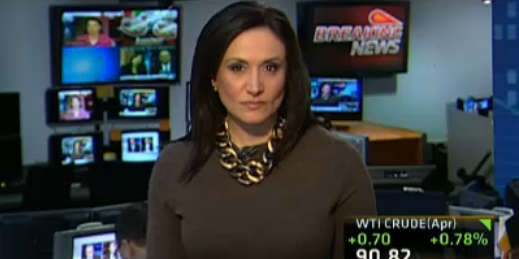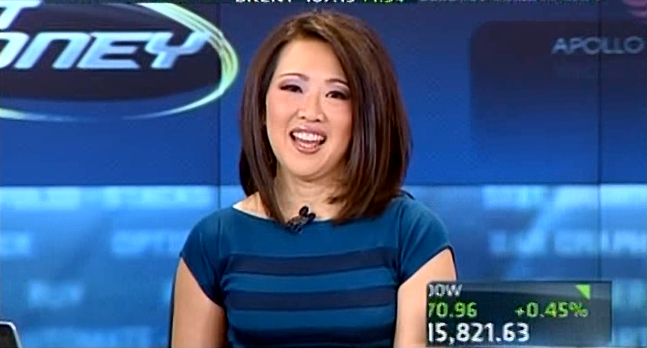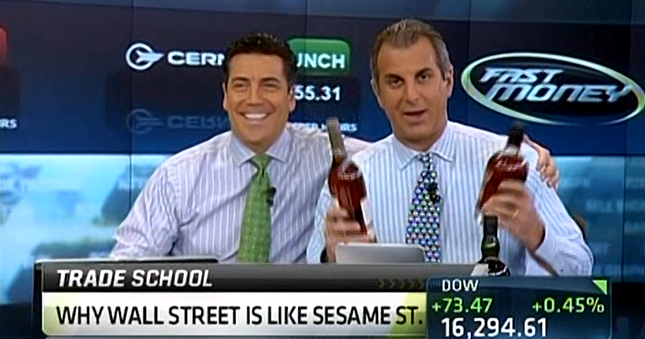 Worst Calls of 2013
Lessons: Don't sell FB short, careful picking a bottom, watch what you say to mag writers ...
10. Porter Bibb apparently tells
Jon Najarian that Facebook has
5-person sales team, July 24
At least that's what Najarian reported on Fast Money as FB finally kicked its shares into high gear. But Doc explained a day later, "He corrected it today; he said there are 50 ad sales people."
9. Guy Adami, S&P will reach 1,550, Jan. 31:
There was nothing wrong with that opinion at that time, except Guy followed it with, "I believe that'll be the high for the year."
8. Joe Terranova, Sept. 6, 'You will see taper on September 18th'
No, you won't. But in fairness, Joe was hardly the only one off-base on taper timing.
7. Bill Fleckenstein announces plan to restart short fund, Oct. 11:
Making clear he wouldn't short any stock at the time, Fleck insisted you can't be late; "you have to plan to do it" and get the "moving parts forward," with an eye on launching this enterprise "early next year."
6. Guy Adami, March 21, 'I think gold's put in a bottom'
Too many folks opined wrongly on this subject to rank this higher, but in fact on this day, the bottom-picking was only just beginning.
5. Mark Mahaney, Feb. 4, says it's 'highly unlikely' that FB can see 38 in 12 months.
If he'd only said 68, he'd be onto something.
4. Jon Najarian and Brian Kelly debate how well DIS will do after opening weekend of Warner Bros. film 'Man of Steel'
"I'm telling you, Superman comes in light, Superman comes in light, Disney's going down." "I agree," is what they said in this ghastly demonstration of lack of research.
3. Karen Finerman bails on McGraw-Hill in mid-40s, Feb. 6
The potential for "barrage of embarrassing discovery with no end in sight" was too much for The Chairwoman, who wondered, "Who knows what the liability could be. I feel like we are in Day 3 of Macondo." Or, one of the biggest buys of the year.
2. Melissa Lee opines to Resident mag about tapering
The way she put it was, "On Fast Money we believe that Quantitative Easing (QE) will shortly easy." (Hey, if she hadn't been trumpeting this article for the last 2 months, we would've just let it go.)
1. Simon Baker claims DAL will end year below $20, Aug. 14
Beyond knuckleheaded, a gargantuan miss, and hopefully the last time we have to report, "If Delta is higher than this price today by the end of the year, I'll give you a first-class ticket to California and back."
Notable quotes of 2013 — Stephanie defends Ron Johnson, says he could accomplish much through 'virtual networks and that kind of thing'
Quite honestly, we had a fair chunk of these but decided most of them just weren't worth repeating...

Jordan Rohan, Oct. 25: "20 or 50 years from now, do you really think Amazon's gonna be supplanted by anybody else?"

David Winters, Oct. 7: If you focus on "what's knowable ... you can be one of the richest people in the country over time."

Brian Kelly on Appple's bond offering, April 30: "It is Ponzi finance, in the Minsky type of Ponzi finance."

Jamie Foxx, Sept. 11: Says he invests not for himself, but for "humanity."

Stephen Weiss, March 11: "I'm not as enamored with- of Dick's as Simon is."

Steve Cortes, "Closing Bell," March 4, on YHOO: "I think this is the JCP of tech."

Melissa Lee reveals date, April 29: "Thank you for the invitation, but I've got plans."

Stephanie Link defends Ron Johnson's work schedule, Feb. 11: "I don't really care where Ron Johnson actually works or what he's doing on a day-to-day basis ... In this day and age, you can do a lot through kind of the virtual networks and that kind of thing."

Larry Fishelson, Jan. 14: "I believe Facebook will buy Netflix."
Best Calls of 2013
Anyone named Najarian had a banner year...
10. Jon Najarian, AAPL, Sept. 17
It wasn't even the best AAPL call of the year, but Doc's proclamation that "I'll be surprised if the stock is any lower than the lows we saw yesterday" ($447) indeed must've left him surprise-less, as the stock proceeded on autopilot to year-end.
9. Joe Terranova, June 3, declares '30 days of frustration'
Only 2 months of 2013 were losers. Joe managed to pick the 1st of them, just as it unfolded.
8. Dan Nathan, ZNGA, Aug. 8
Jon Najarian came close to nailing this one as well except he bailed at the wrong time on a bad earnings report; Nathan saw the potential for "asymmetric return" in this $2.85 summer gem that drew a nod from Karen Finerman.
7. Guy Adami, X, July 29
Stephen Weiss for way too long was allowed to drown out voices of reason on this sector, none more prescient than Guy's assessment that the "trough ... may actually be in" on a day of an $18.89 closing price.
6. Pete Najarian, KFN, Dec. 13
Borderline unbelievable, it's almost an absurdity not to rank it No. 1. Asked to make 3 picks on-air for Scott Wapner's "2014 Playbook Playoffs," Najarian submitted KFN as his top choice. 2 days later it rocketed 29% on news of the deal — and instead of getting an award, it got booted from Pete's 2014 Playbook Playoffs portfolio because it got taken out prior to 2014.
5. Pete Najarian, MU 'screaming buy,' July 15
While DRAM skeptics played the "Husker Defense" (see December archive) all year on this name, Pete not only deemed it a "screaming buy" at a $13.07 close, but hung a lofty price target; "I think it's going to $20 a share."
4. Steve Grasso buys more TSLA, July 16
For pure exhilarating return, TSLA has to be regarded as the stock of the year, even better than NFLX, and no one played it more aggressively than Grasso, who told Fast Money that after buying in the upper 120s and seeing it fall to 109 in less than a day, he was buying more. (The downside is that he tried to give it all back in autumn.) Dan Nathan came close here by zeroing in on the stock sub-$100, but his was more of an anti-short warning than a celebratory long.
3. Josh Brown puts DDD in the '2nd inning' May 14, then '3rd or 4th inning' on June 21
Others liked and disliked this name occasionally; none was as steadfast as Brown. The only drawback to this months-long call is that Josh didn't anticipate this game going to extra innings, in which many are still taking their at-bats.
2. Guy Adami, McGraw-Hill, Feb. 5
As the Justice Department unleashed a civil suit and weaker hands such as Karen Finerman folded the stock, Guy stood tall, telling viewers get long at 42, "It's a frivolous lawsuit ... there's nothing there." And look at it now.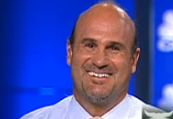 1. Fast Money Call of the Year — Pete Najarian dubs AAPL
a '2nd-half story'
Pete Najarian spent much of the first half of 2013 boring the (bleep) out of viewers with his tiresome refrain that "Apple is a 2nd-half story."

Things looked bleak on June 30, when AAPL sat at $391.64.

Exactly 6 months later, it finished the year at $561.02 — good for a 43% half-year return.

Many stocks do well in the 2nd half of the year. What is staggering about this call is that its June 28 low was essentially its low for the year, other than the fractional difference on April 19.

The next time Pete tells us something a hundred times, we're actually gonna believe it.

Scoring the Call of the Year, Pete joins brother Jon (2009, banks, early March before the 9th), Whitney Tilson (gak, yes, 2010, because he backed BP in early June), Karen Finerman (2011, GLNG), and Steve Grasso (2012, S) on the illustrious list of winners, and has the opportunity in 2014 to become the first to repeat.