"Without this type of collaborative work space, we would not have been able to advance as quickly as we have"
Orlando: "We do have the second-largest university in the country here producing graduates, and big universities nearby, like University of Florida"
Louisville: "Personally, if I see, I'm not looking for a job, but if I were, and I see an Amazon ad '$100,000' plus a year income, I think we will fill all the positions, all the positions around here with everybody that needs a job, and there will be people coming globally"
Virginia: Contracting with McKinsey to prepare proposals
Southfield, Mich.: Pitches ex-Macy's building; "The 3rd and 4th floors could even be used for parking"
"It's been a pleasure. I think I'll miss it — for a few days"
"Something just hit her in the leg and we looked over and she just started screaming"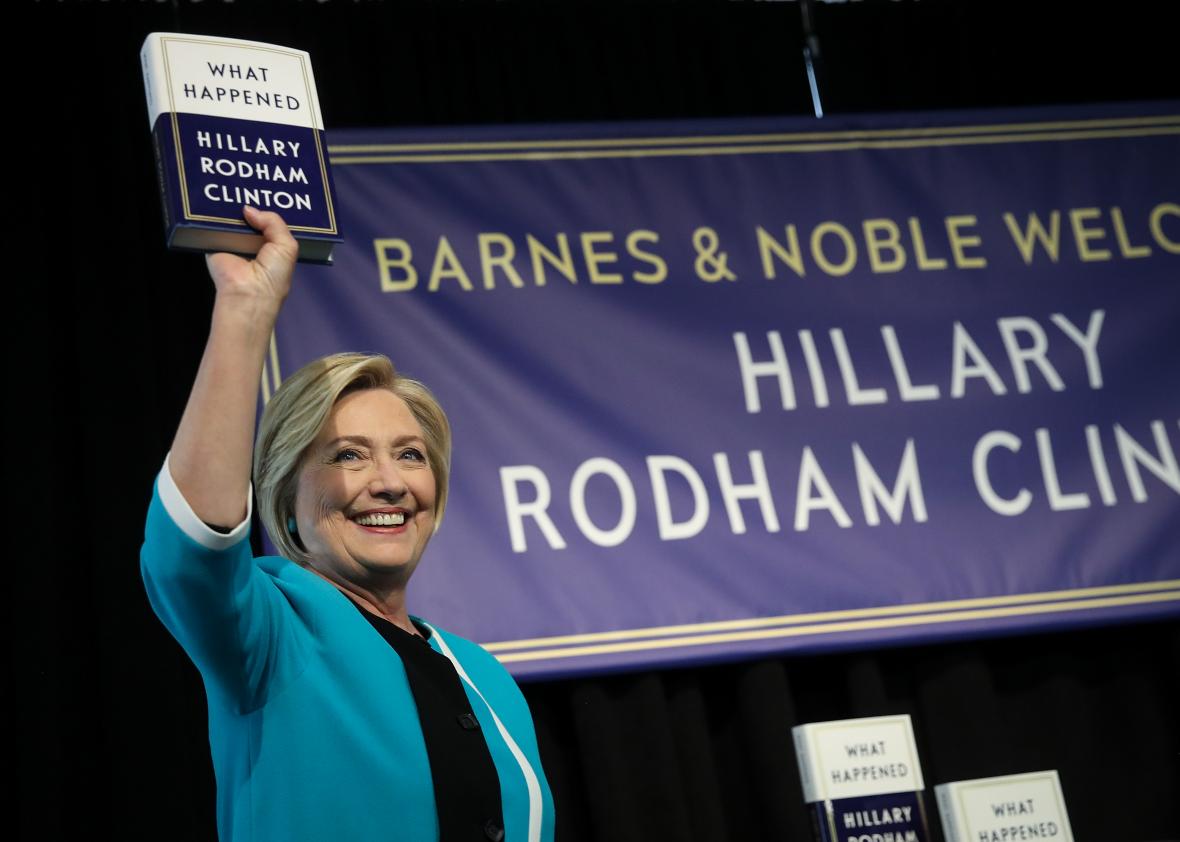 Promised to let her "guard down"
NFL reality: "When that sojourn is over and you're 32 or something, when most people are just beginning to understand who they are, what they can do and what life is all about, you have been considered in the world of sports a dinosaur. From that point on, it's a downward spiral into the abyss of non-consideration and obscurity and a lot of other things that they never recover from. I want to think in my instance, it's the beginning. There's a lot of life left after 32"
$9,500 ad in NYT
18% vs. 8%; Ivy Leaguer admits "structural problems": "The opportunity to improve this is what attracted me to the leadership role of Harvard Management Company. The endowment's returns are a symptom of deep structural problems at HMC and the resultant significant issues in the portfolio"
Forbes: "The Cowboys generate more than $150 million annually from sponsors. ... The practice facility alone had $20 million in sponsor revenue last season — more than some teams generate overall from sponsors"
League: Operating profits were a record $101 million per team last season, with every team north of $40 million
Pittsburgh: Steelers check in ranked 16th, $2.45 billion
Paper: "In the key demo of adults 18-49, this year's show did bottom out, slipping 10 percent from a 2.7 rating to a 2.5 rating. Overnight ratings are naturally below those of NBC's 'Sunday Night Football,' which took a 12.6 overnight rating among households"
"He was a humble man who did what he did and never looked for glory. He was proud of what he did until the very end"
"The ultimate decision rests with Gov. Jerry Brown, who in 2016 said Van Houten posed 'an unreasonable risk to society.' That wasn't true then, and it's not true now. … I've now visited Van Houten 4 times. We sit outside at picnic tables with other inmates, and our conversations typically last 3 to 4 hours. And, yes, we talk about the crimes and the Manson family, though in shorthand since we both know the details by heart"
210 target follows Evercore's 250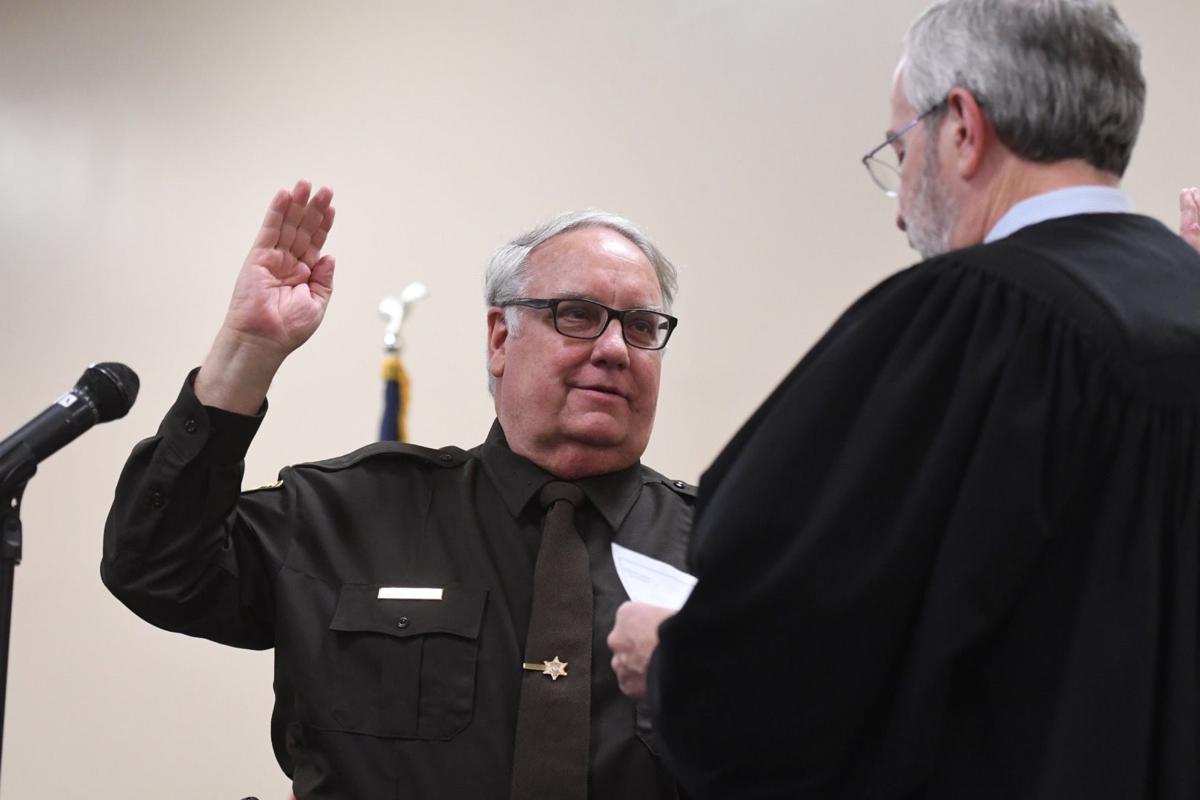 "I'll be in the office or on the road every day. And when I say every day, I'm going to try for seven days a week"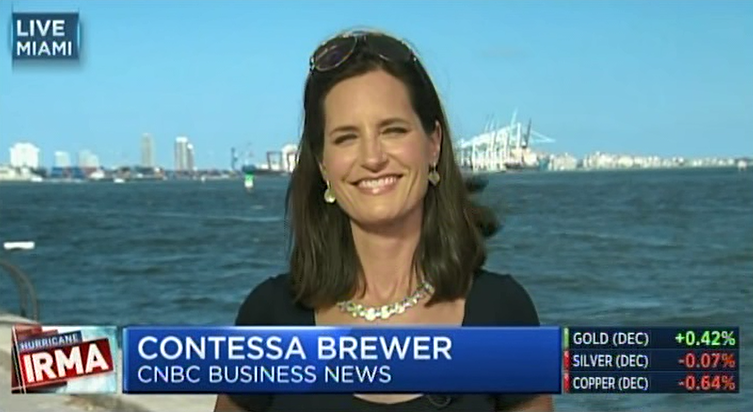 South Florida stunner: Contessa Brewer in Miami
Shades, sun, serious reporting
"This is not a laughing matter"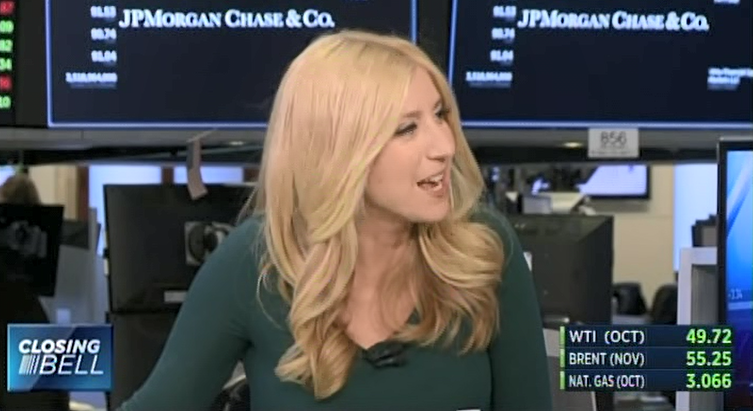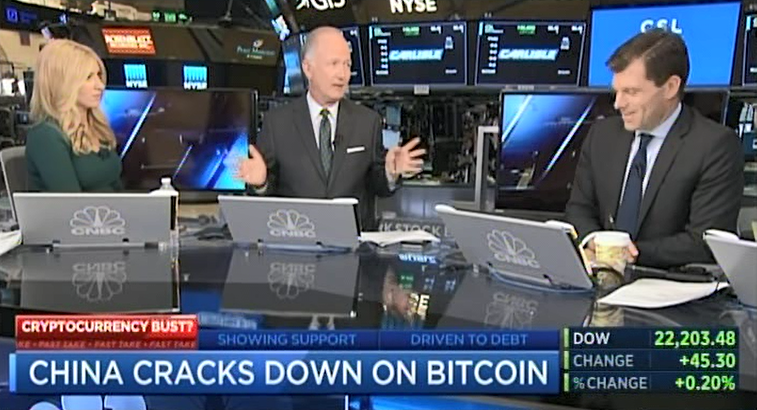 Sara mesmerizes in hunter green on 'Closing Bell'
Trump, crude, cord-cutting, Tesla, Equifax, robot taxes …
"What I can tell you is that we fixed the vulnerability immediately upon learning of it, and that this internal portal has not been in use since 2013"
Paper: "Because Tobis believes non-Jews often see kosher food as off limits, he wants to help spread the word about how delicious Jewish food, and desserts, are. In the era where consumers are looking for signs that food has a certain level of quality — from certified organic to certified GMO-free — he thinks certified kosher has the potential to rise to the forefront"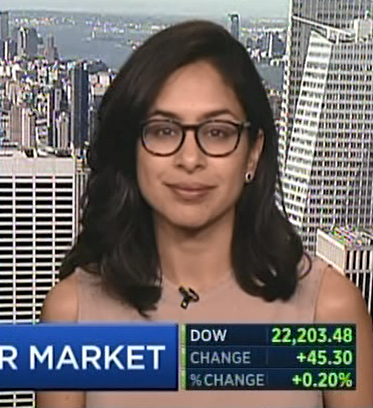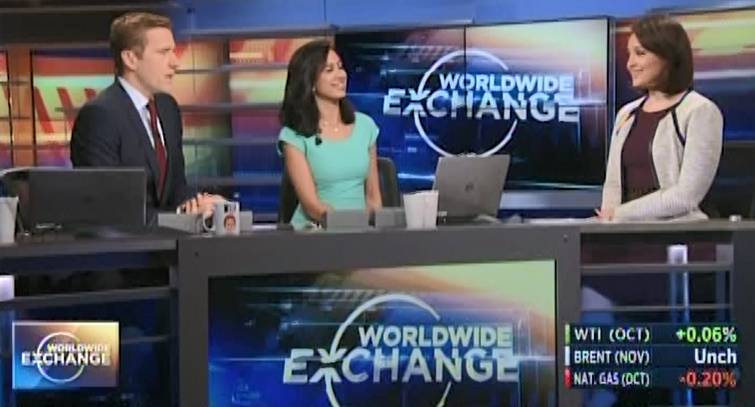 Back-to-back days! Seema opts for 2 outfits
Knee-buckling sophistication with glasses
"This was implemented at the local level without the knowledge of senior management. When we became aware of it last week, it was discontinued"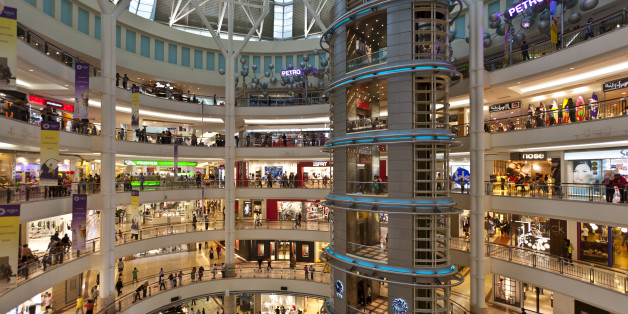 "The reason for the negative sentiment towards retail stocks is obviously the 'Death by Amazon' trade as well as the shift in consumer preferences towards experiences over products"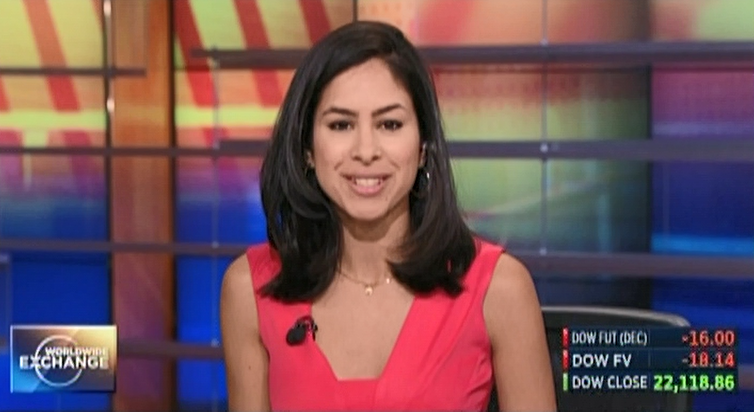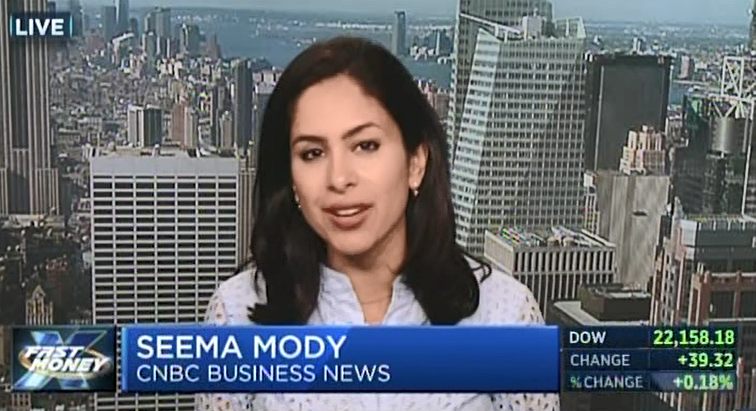 Seema Mody: 2 outfits, 1 day
Stuns in red sleeveless in a.m., caps day in new light-gray look
"I'm sure they're as hungry as us. We're both 0-1 now. They're going to get to work. It's their home opener. Whatever I saw on Monday night, I don't expect to see that. Drew Brees is just like Tom. I expect them to be explosive, just like they always are"
"We were opening stores in 2008 when people would ask us the same question and some of those stores were our most successful store openings we've ever had. Maybe not that first month, but if you take the long-term view, we think being in the right locations, close to our best customers, is the right strategy, regardless of what kind of cycle we're in"
"There's a possibility it's an inside job"
Claims security reasons
"Unbelievable ... Let's be glad Bob Devaney wasn't opposed to playing on Thanksgiving Day. The day of the game helped make an iconic game stand the test of time"
"Will be banned from public office"
FireEye logged the suspicious activity
Paper: "In court papers, neither side addresses the conflict between one California law that speeds up litigation and another California law that slows it down"
"It was a very quiet night in the bar and there was no indication there would be any trouble. Closing time came and everyone left, and that's when all hell broke loose. I have to believe, from the looks of it, that somebody probably knew that someone would be coming out of the bar at closing time and they had a grudge or something"
Silent: "Responding officers saw about 20 people standing on the corner and asked if they heard or saw anything. Not one said they had"
Was towing an empty plane
But: Photo radar reserve projected to be $8.9 million ... council has already committed $9.1 million to various projects
Paper: "A police officer approached him to discuss a noise complaint against him. Shcherban told the officer that they would need a warrant to do anything about it, and within 30 minutes, three detectives appeared at his door, warrant in hand. It took more than 15 minutes for Shcherban to respond to the detectives after receiving multiple warnings that his door would be broken down if necessary. He was escorted out of his home and into a police car, as the film crew watched the dramatic scene"
Common: Stephen King's "It" filmed at site 42 days last year
Film crew member: "Serves him right. We've put billions into the Toronto film industry in the last decade"
"I told him that he has a certain opinion based on his experience growing up in the Nike business ... he's entitled to that opinion obviously. ... But when it comes to what I'm trying to do with Under Armour, and what the Curry brand means and what Under Armour basketball means, that statement does not ring true at all"
Door was unlocked, and police were unsure who had left it unlocked
July: Open to finding love with the "right person"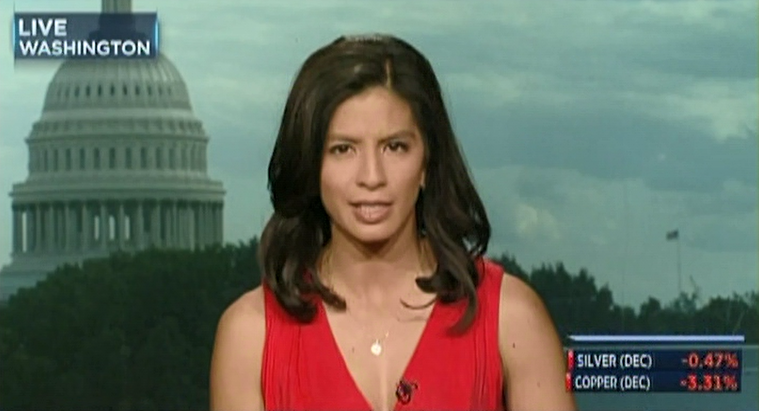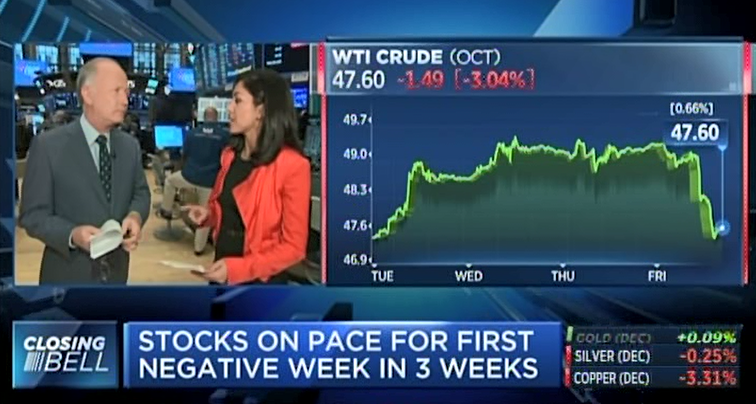 CNBC superfox Ylan Mui in red from D.C.
Bonus: Seema in jacket at NYSE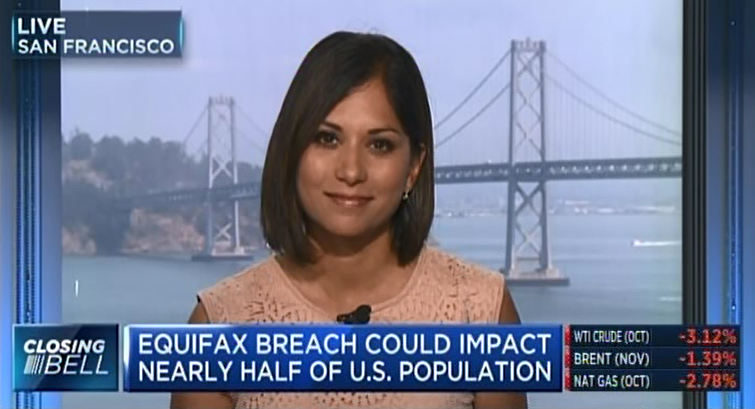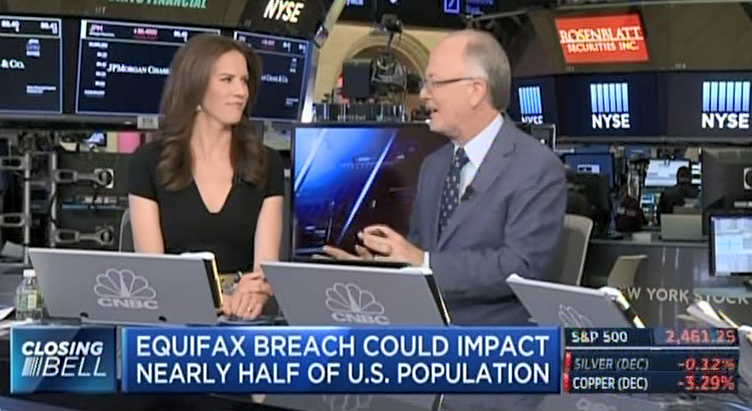 Kelly Evans regrets putting 6 SSN digits on Equifax site
Gorjus CNBC superfox Aditi Roy: "One warning: The company has set up a website for customers who might be impacted. One source however tells me that the site itself also might have some security issues, so be careful if you have to enter your information there"
Bill: "Oh boy."
Kelly: "OK, Aditi, I just entered my information there. Uh, um, What kind of secur- I mean, you know, I was wondering about this, I'm thinking, 'that's 6 digits of my SSN and my name, and now I've turned it over.' And, and you're te- can I go back in time like 90 seconds or something?"
Aditi: "One of the issues with this, is that, you can't put it back, it's like Pandora's box. Is that, once that information's out there, it's out there, and if it has been corrupted, uh, it's out there, you know, for the highest possible bidder on the dark web"
Bill: "I will say, a few people at CNBC back at HQ received emails this morning, telling them that they've been affected. They got it from Equifax itself"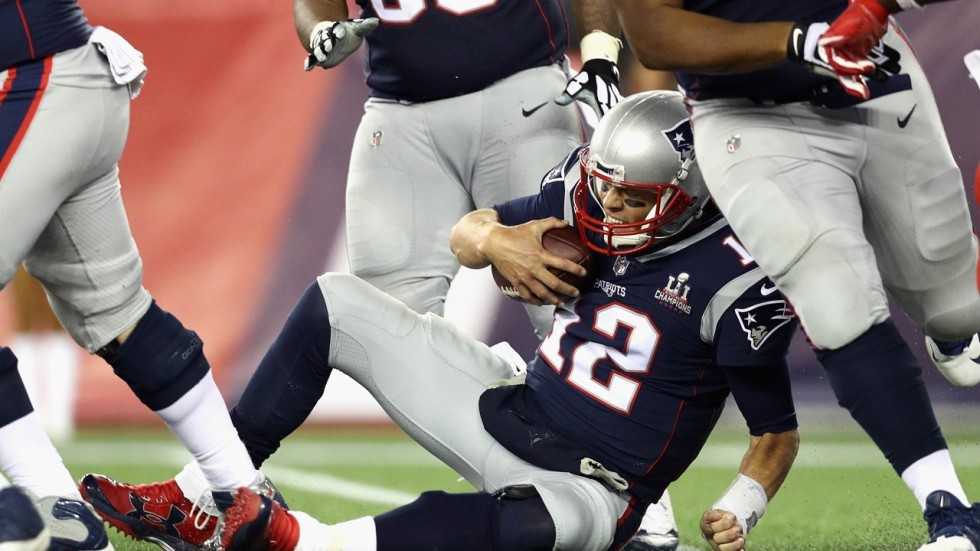 "There are red flags all over the field. The Patriots looked slow on defense and out of sync on defense ... Julian Edelman's absence was felt every time Brady dropped back on third down ... it was a performance that made February's masterpiece in Houston feel like ancient history"
Had just said, "I just got the best wave of my life"
"Had no knowledge that an intrusion had occurred at the time"
Iger: "Other Cast Members witnessed the tragedy, and are understandably very shaken"
Boasted on message board that the "numbers are so obvious"
Armed with gun, ordered employees, customers to the ground
Plays Saginaw
Lawyer: "If he rejects it, we'll go back to court. I'm not going away, and she's going home"
Scraped fenders in narrow lane: "It's a mess"
"Our biggest concern is, why this place? Why that time of night? Why Emeryville? Of all the targets in the Bay Area, we don't particularly see that location as a soft target area"
Bail at $10,000 cash
"We don't know the exact number of items taken"
A tip said the nurses disciplined admired the size of the deceased patient's genitals and at one point opened a body bag to view parts of the body
Police don't expect to file charges
"Some walked away in frustration when discovering the carts were locked. Others thought they were being charged 25 cents to use a cart ... For now, the store is providing quarters to shoppers who don't have one"
"Social media users in New York and Los Angeles posted photographs ..."
"The biggest run-ups it's had going into a product cycle would suggest, typically, that you have a tail-off. And I would expect the same thing"
"We'll slit your throat, crush your skull, and burn you alive! Castration isn't out of the question either. We watch a lot of Game of Thrones"
Threads thin needle by making Lady Bird seem difficult but likable
Vehicle remained at the scene
"Public health concerns will need to be addressed through pre-clinical testing and evaluations of the strains' ability to disseminate or revert to more virulent forms"
$300 bail
Paper: "Investigators checked several locations given by the victim, and spoke to employees at multiple nearby businesses, but were unable to locate a crime scene or any evidence the man was actually shot in the suburb"
Alain Delon also on hand
"Here's another hard question: have I taken this too far? Maybe. Or maybe I haven't taken it far enough"
Male fires shots, runs north
"I just wanted to let them know we're thinking about them"
Had simultaneous role in "The Bionic Woman"; 188 credits
Twice married daughters of Hollywood legends: "Norma Shearer was very nice to me; she liked and respected me. She gave us a party when (Katherine Thalberg and I) were married — Judy Garland was one of the guests. Norma had a house on the beach, and when we visited her, she would talk about her career and how she 'had it all' at one time. She won a best actress Oscar, and we still have it"
Resident: "The dollar amounts are obscene. How much more can we afford?"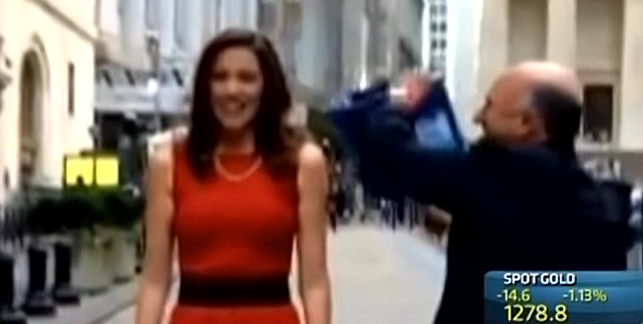 "As I read the Headmaster's letter that delivered the good news, the tears started to flow. There is no way I could ever express how unbelievably thankful I am"
Paper: "Out of more than 14,000 alumni in the school's 110-year history, only one receives the distinction per year, and the school had never retired a jersey before Frates's"
Latest: "These are not normal times. The man in the White House is reckless and unmanageable, a danger to the Constitution, a threat to our democratic institutions ..."
"You drop it off some place, I'll come pick it up, no questions asked"
"I think some viewers may have thought he was being insensitive but he wasn't at all! When I knew I wasn't going to be able to read, I grabbed his arm for help. He jumped right in and helped me get off the set to go check on my family. It may have seemed abrupt, but we were in the middle of breaking news and the show must go on"
"With what I make at San Jose State, I can't pay $2,000-a-month rent. Can't do it"
Ran red light: "The property was in unopened packages"
Police said they found a device used by shoplifters to deter store-security measures
"So the picture happened, the outrage was ridiculous, I made an apology, and now in light of all the crazy stuff that he and this administration are doing ... He's unhinged"
June 2: "That apology absolutely stands. I feel horrible ... I've had everybody turn on me ... so I screwed up ... I don't think I will have a career after this ... He broke me ... I apologized because that was the right thing to do; I meant it ..."
"The question is whether he can learn and change. If so, I believe he can be a good president"
"This was a big mistake on the part of a few employees at one store on Friday ... We're sorry and it won't happen again. Not as an excuse but as an explanation, we don't typically sell cases of water. The mistake was made when employees priced a case of water using the single-bottle price for each bottle in the case"
"This is one of those issues where I think all [council] members will search their souls. Every one. I would anticipate that this vote will be a total gut-and-heart vote"
Another truck had sideswiped driver's-side mirror
A.D.: "We're bigger than the war chant"
Admits: Fans fear "this is the beginning of what's next"
Sidewalk attack
"China has already voted to strengthen economic sanctions to the maximum point that the UN collectively, and China specifically, would find politically tolerable"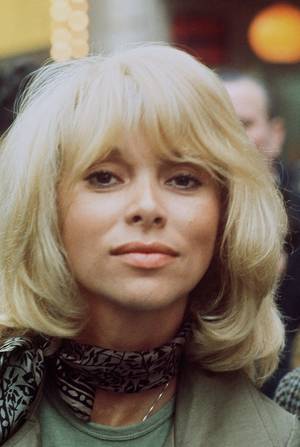 Chose stage name in reference to Joan of Arc
Gee, that's never been done before
"It wasn't a surprise because we had some of the same things happen in the past. you got a very limited number of people out there who would do something like that. We were hoping that it wouldn't happen, but it did"
"As long as this video continues to be shared, people are watching, and donations are coming in, I'll be here. The more people who see, the more will donate. I'm not planning on stopping anytime soon"
"It's going to be a long night"
Non-employees with "visitor" badges might've been Amazon staff
Lacrosse teams previously wore Nike
Team wore maize jersey once before, in 1928 against Naval Academy
"KHOU Reporter Brandi Smith was live on the air when she noticed a van heading for deep water. She got the attention of a nearby tow truck driver, and together they pulled the driver from the vehicle"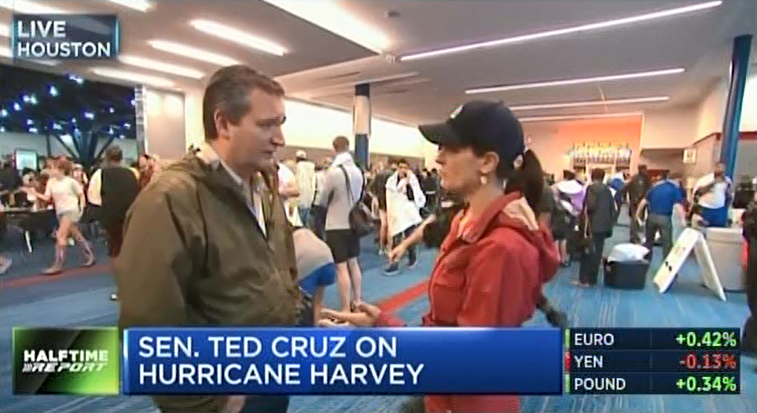 Contessa Brewer in ponytail leads stellar CNBC Texas coverage
In the heart of Houston with Ted Cruz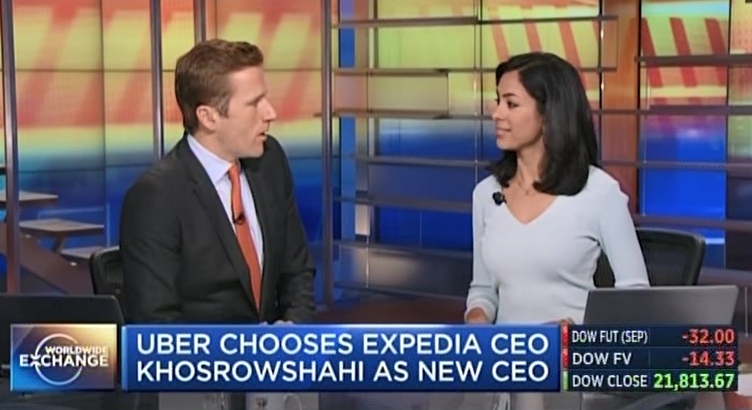 Seema Mody on fire in white/light blue ensemble
New week off to great start
Writer defends: In 1913, "they moved to the Polo Grounds, dropping the pinstripes and taking the name 'Yankees.' 2 years later, the stripes were back but the famous 'NY' was removed because of a dispute with the NYPD. It stayed off the uniform until 1936. Babe Ruth, who joined the team in 1919 and left in 1934, never actually wore the interlocking NY on his chest"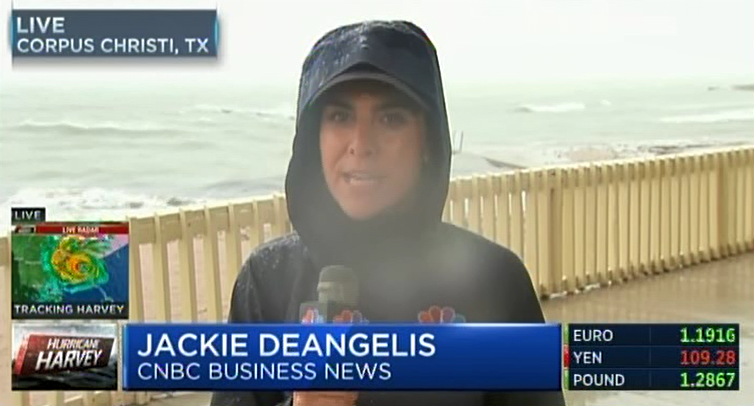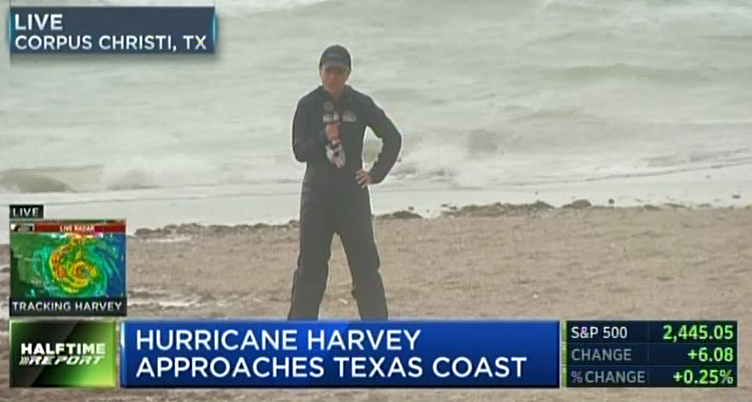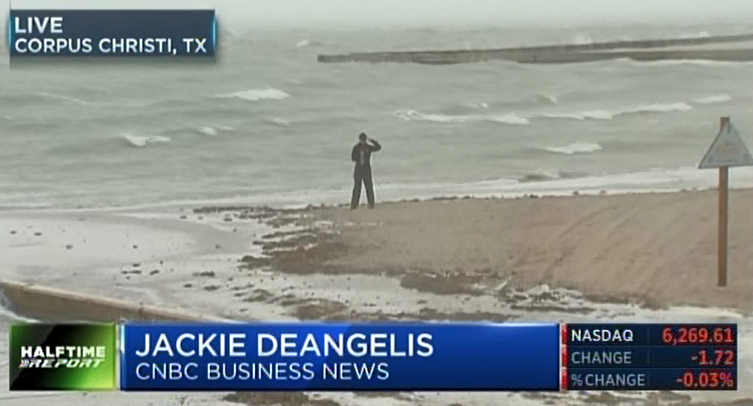 Jackie DeAngelis cute in CNBC storm gear in Texas
"We've moved to the balcony because some of these winds are so, uh, strong that they've, kind of were throwing my frame around at this point"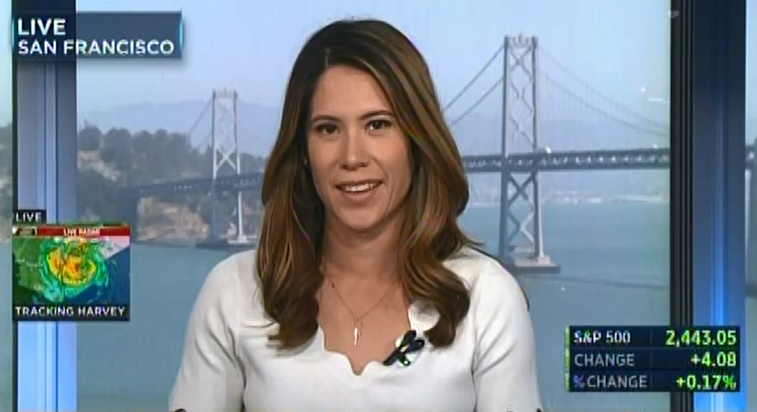 Deirdre Bosa devastating in white in San Francisco
Pronounces soft "I" in "Immelt"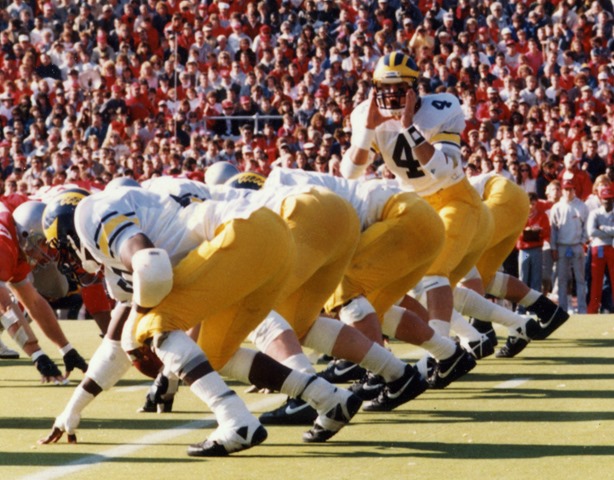 Ohio State began in 2016, touted more than $1 million revenue
"We are aware of what others are doing"
More than the next 40 biggest employers in city combined
Paper: "The company now employs about 40,000 employees in Seattle, up from 5,000 in 2010. Now it is by far the largest employer in the city. Under Amazon's current plans, there will be room in Seattle for more than 55,000 Amazonians at the beginning of next decade"
"We've seen this fax attack before. The fax is actually a piece of malware called TrickBot. What it's trying to do is steal passwords ... people may have received that email, but if we blocked it in time all they would open is a harmless text file ... That name that people recognize is what made this a dangerous and tricky phishing attack ... It wasn't from a stranger or random-looking email account, but people we all interact with. I got emails for people I interact with every single day"
"Sorry. This is commentary dressed up as news reporting"
Quickly swam away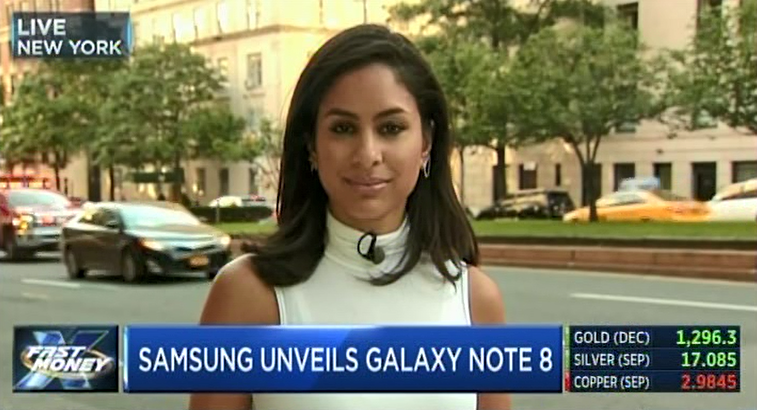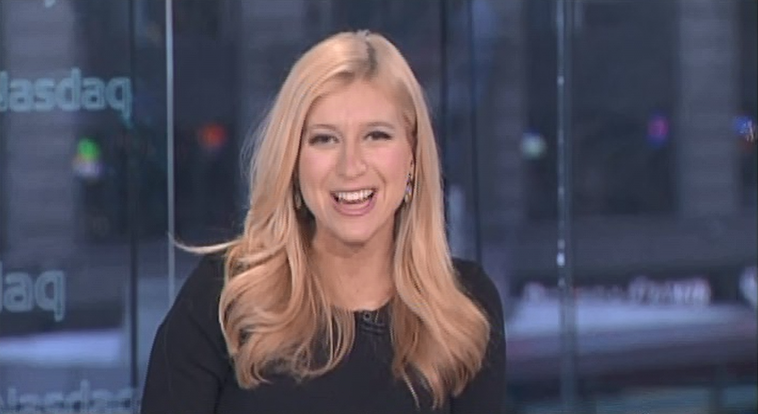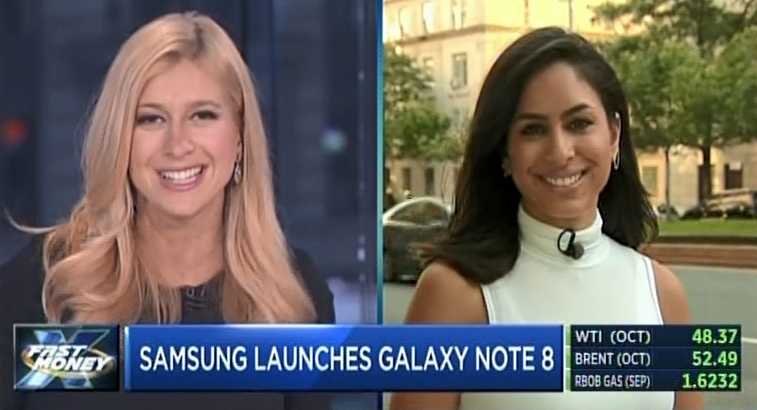 Out of this galaxy — Seema & Sara devastating on 'Fast Money'
Closing the day on a high note
"We collectively made the decision with Robert to switch games as the tragic events in Charlottesville were unfolding, simply because of the coincidence of his name ... It's a shame that this is even a topic of conversation and we regret that who calls play by play for a football game has become an issue"
Announcer: "More comfortable" not doing the assignment
Diana Olick: "Long been considered politically untouchable — until now"
"We were informed at 12:30 that we were in violation of a state statute, it has to do with the city having a licensing ordinance for all raffles"
How did Gaming Board find out? "I'm just not going to answer to that"
Critic: "I don't expect people to know the law. I expect people to look up the law"
Town: "If we had to look into every raffle, we wouldn't get work done"
Clerk turned off customer's prepaid gas until beverage was paid in full
"It was very frustrating to see on social media that our community had the impression that we were not conducting any type of special investigations or bait bike operations. In reality, we were doing all that and more"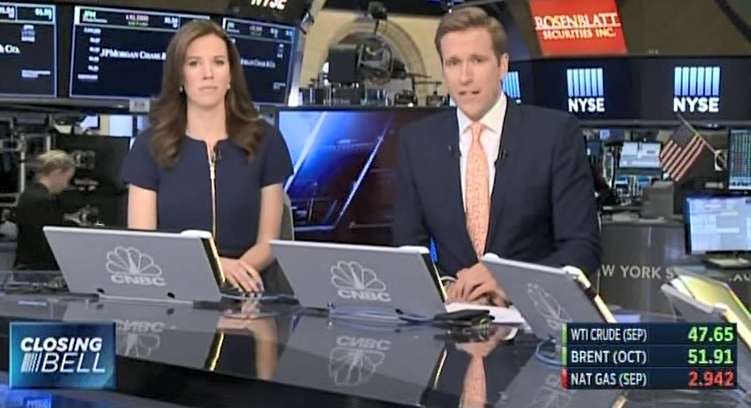 Wilfred Frost estimates Tuesday's suit cost $700
Wilf: "I don't know, 700"
Kelly: "I didn't know if you're gonna go for it. Explosive information!"
Wilf: "I don't know exactly. ... It's not super expensive"
Kelly: "Maybe not for your job. But for a suit, in general, you know, not that I know; I don't know these things"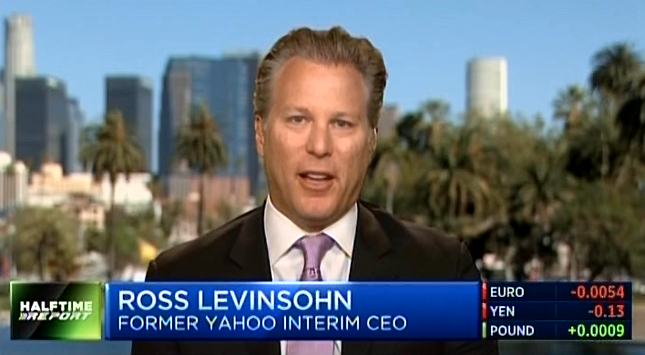 Not many specifics: "My aspiration is to draw upon the incredible amount of work that has been done here and broaden it. In my adult life, there has never been a more important time for journalism, for facts and for reporting. We have incredible change going on in the world"
But: "There is no silver bullet here"
Paper chase: "He's got to build a team with a digital-first mindset"
4 canned to make room: "People are reeling (from) the depth of the cuts. It's one thing to replace the top editor, but 4 top editors?"
Bio: B.A., communications from The American University
"The kids were disappointed, so they all left"
"One weird thing is that Angie was totally bundled up in a big sweater, and it was probably 85 or 90 degrees out"
"I can watch it on CNN or something, I guess"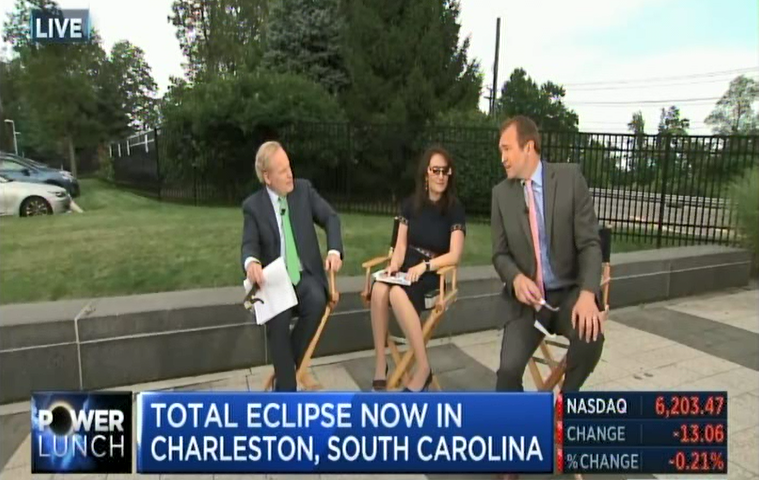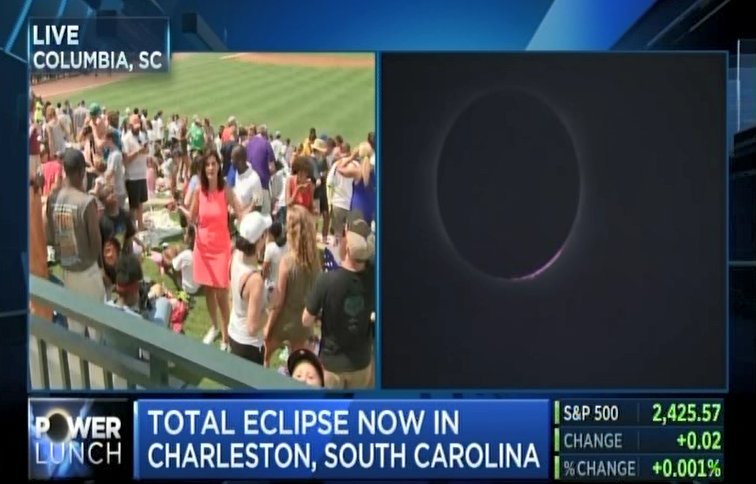 CNBCers miss out on eclipse at cloudy Englewood Cliffs
Michelle: "This is a lesson. If you travel and spend a lot of money to get to an eclipse, and there's cloud cover, boy, you're mad. You're bummed"
Sully: "We did not make eclipses great again"
Tyler: "No. But I'll tell ya, it is darker than just cloudy. It is distinctly darker and cooler than it was 45 minutes ago"
Michelle: "Contessa, it is such a big deal, BOTH our bosses are outside right now to watch"
Tyler: "They came out; they saw their shadows"
Contessa: "All the plans went out the window within the last week or so. I talked to a CEO, uh, COO, who said they were planning a huge party with Sunkists and Moon Pies, and then 2 things happened: 1, They realized that the traffic mad dash with a million extra people in South Carolina was going to keep their employees on the clock with overtime running, 2) is that their lawyers said if people get their eyes damaged by looking at the sun at a company-sponsored event, the company would have liability. And so the CEO shrugged his shoulders and said 'All right, everybody gets the day off'"
Sully: "We haven't had this kind of eclipse since 1978"
Contessa: "Was I even alive then?"
Cute: Michelle in goggles, Contessa in sneakers
"I chose to end this arrangement (with your blessing) because I did not want partisan bickering about my role to in any way cloud your administration or Ms. Rao's important work"
Paper: "An inescapable, significant and enduring part of the Yawkey legacy is a racist one, and Yawkey — a member of the Baseball Hall of Fame — oversaw the 12-season stretch from 1947-58, in which the Red Sox watched every other team in Major League Baseball integrate before they became the last club to do so in 1959"
John Henry: "I discussed this a number of times with the previous mayoral administration and they did not want to open what they saw as a can of worms. There are a number of buildings and institutions that bear the same name. The sale of the Red Sox by John Harrington helped to fund a number of very good works in the city done by the Yawkey Foundation (we had no control over where any monies were spent). The Yawkey Foundation has done a lot of great things over the years that have nothing to do with our history"
"Buying things at a big discount and selling them is not illegal"
"Other items — like $2,500 worth of Victoria Secret underwear — were found in the home but are not sold at Lowe's ... authorities were continuing to investigate"
Jen runner-up at $25.5 million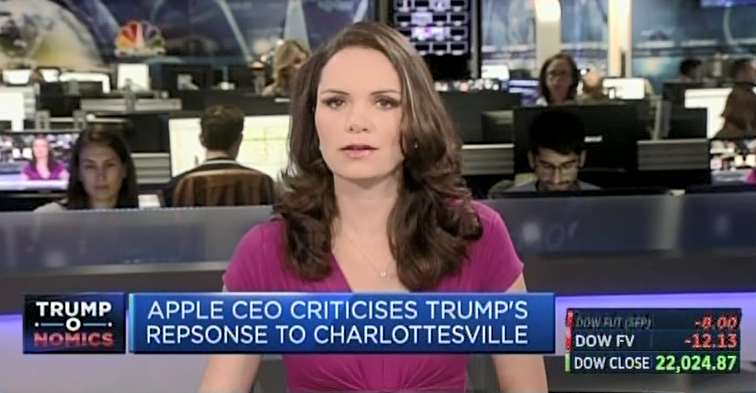 CNBC struggles with 2 words in early morning graphic
But Carolin show-stopping in magenta
"Must be equal to or better than the national brands"
"I'm honored to be receiving the Diane Disney Miller Lifetime Achievement Award. Diane was an incredible person and an incredible champion of her father's legacy"
"Credible intelligence indicating that small groups of inmates at several institutions may attempt to disrupt operations and impact safety and security"
Stephen Weiss: "He should resign"
Jim Lebenthal: "That's exactly right … we need new leadership"
Not slept in about 3 days; might have suffered panic attack
Only 31% possibility in 2019
Paper: "After Kantner's death in January 2016, Chaquico — who had left the group in 1990 — sued the remaining members, saying the agreement to use the band's former name had perished along with Kantner"
"I'm trying to figure out why someone would want to kill me over a swear word"
Company "engages in innovation and sports, not politics"
Ex-MCD CEO: Trump "lost a bit of a fan in me"
Last one in 1979: "It came all of a sudden on us and I missed it"
"I just think we have reached a point of saying to the people of the state of Connecticut that if there is $200 million or $300 million that is not being remitted ... we have an obligation to the rest of the taxpayers of the state to make those people live by the same rules that everybody else is living by"
Extreme heat, rain limiting window washers' time
Column "I," used by nonathletics since 1997, will be retired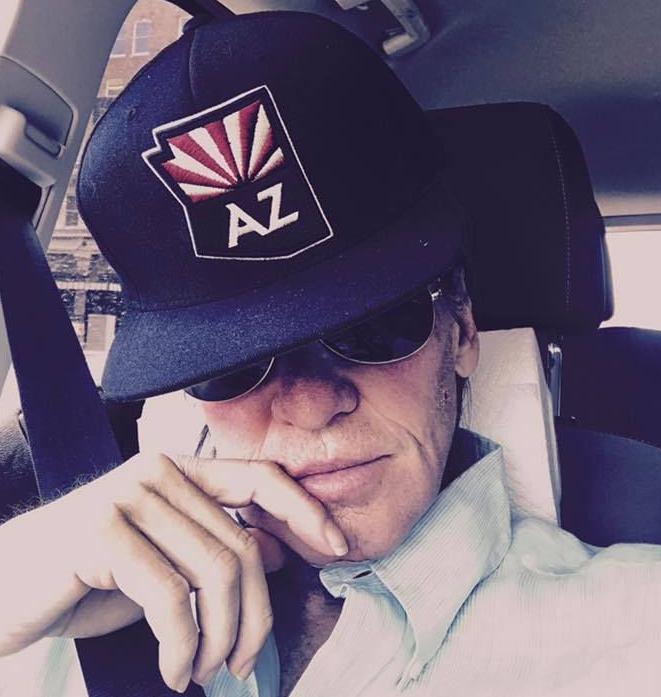 Not participating in gunfight re-enactments
"Phenomenal. From time he's come in, OTAs and training camp, he hasn't been overwhelmed by any day. You saw it out here today; the first two pass rushes he gets, he gets sacks on and played a phenomenal game"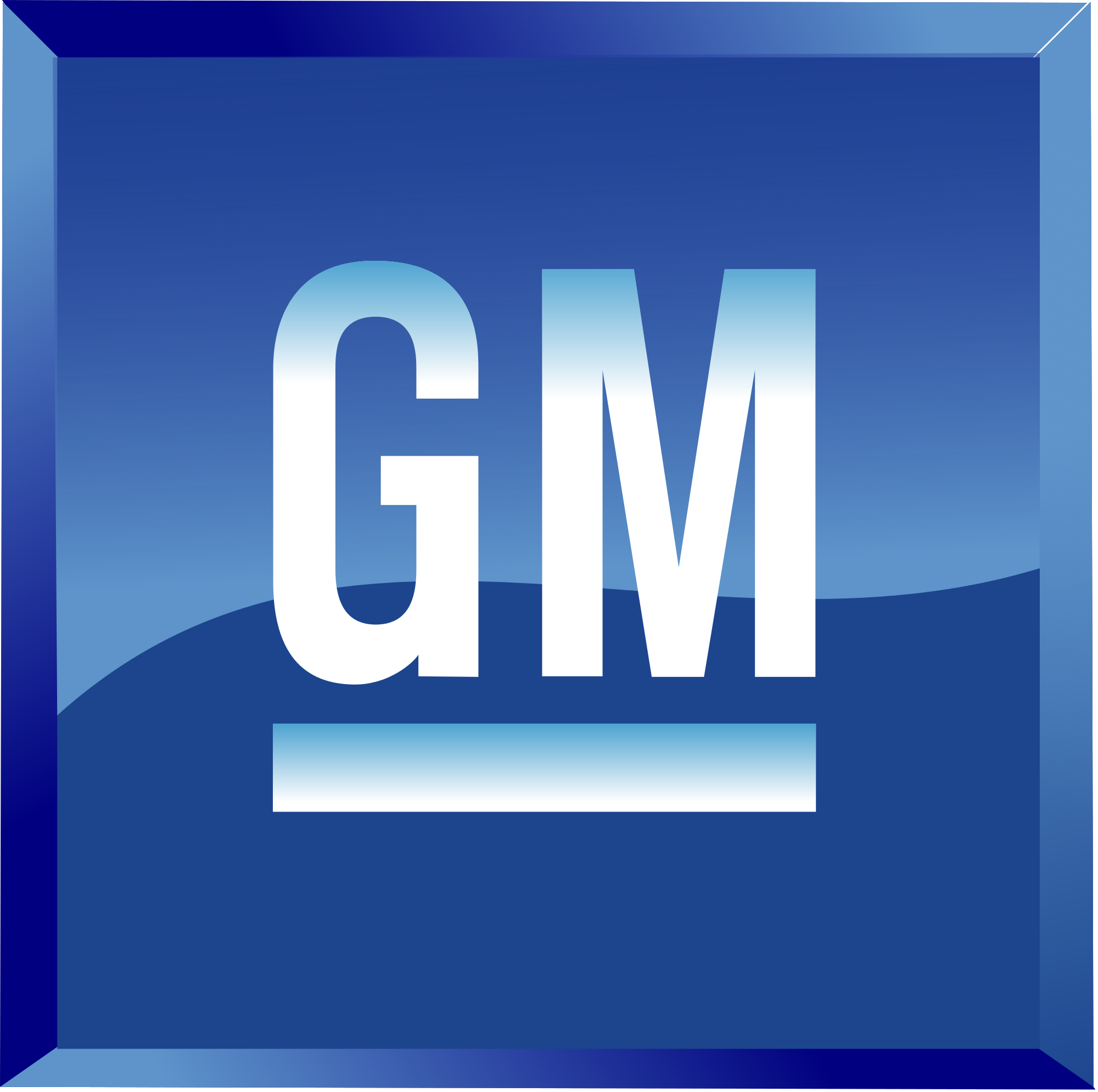 "Basically, for me, if a word was a beautiful word, it wasn't the sound of the word that intrigued me but the look of the word. I saw each letterform as a piece of design. Cat is not 'cat' — it's c-a-t. That's what led to the beginning of the expressive topography"
"We are investing in the empowerment of our brands by improving overall franchisee financial health, closing underperforming restaurants and enhancing the supply chain"
"Vehicles are driving all over, trying to get off the freeway"
Hole was cut to allow the corn to spill out onto ground
Walked through homes, stole jewelry and other items
"10 minutes later, another man was shot in the same neighborhood"
Cable division operating income down 23%
"He was as subtle as a chainsaw, but he never forgot a student"
"If you got a B in his class you had a special place in heaven. If you got an A, you went straight to heaven"
"Among the 10 most densely populated big cities, Seattle easily has the most cars per capita — even more than Los Angeles"
"I haven't seen any drawbacks so far, but I've only just started doing this"
RV for $200 a night: "It rented for a month and a half straight"
Yale averages $14,000
Paper: "Featured in a 2013 Vanity Fair portrait gallery of 'debutantes' pictured at the annual Paris fashion who's who event ... also contributed an article to Teen Vogue in 2015 about the importance of taking a gap year titled 'How I Took a Year Off Before Starting College, and Why You Should Too'"
"It's like an escalator. It's going up and up and up at a really constant rate. It has been doing that for about 5 years here on Oahu"
"The vision of the station is to crush crime and care about the community and we take that literally"
"We're going to do our damnest to make sure those crime numbers go in the right direction"
"He'd been having headaches for a while and sleepy when driving the vehicle. Took a vacation for about a week and didn't have that problem. Came back and he had it again"
Not being detained because he acted in self-defense of his unit
"The Major League Baseball playoffs, with both the Chicago Cubs and Cleveland Indians making gripping runs to the World Series, had only 1 game with better ratings than Thursday's meaningless Hall of Fame game"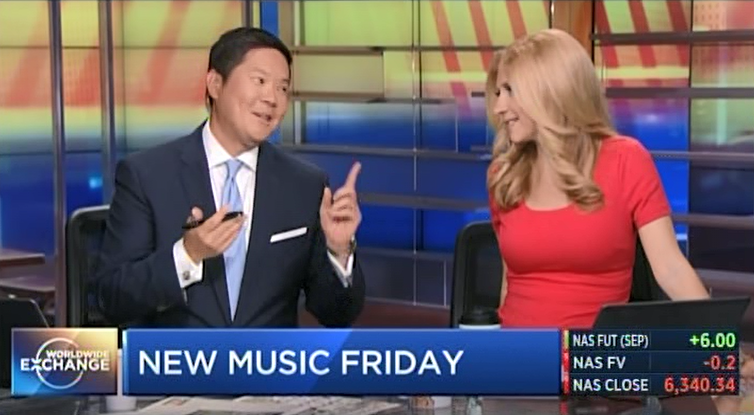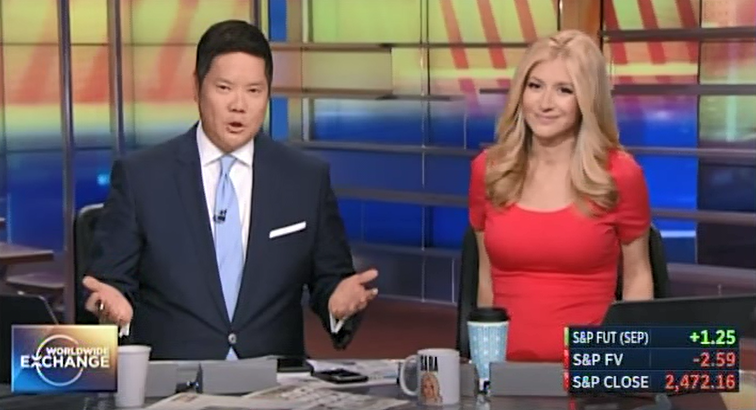 TGIF: Sara in red
Coffee mug ready to go for "Worldwide Exchange"
Season 12 of "American Greed" in the works; "Empires of New York" in development
Low-income residents "won't be able to live in Old Greenwich. They won't be able to afford shopping at Kings — maybe a slice of pizza at Acadia or Dunkin Donuts. They couldn't even get a scoop of ice cream at Darlene's. Not saying they don't deserve it. But everything is high"
"It was either him or me and I wasn't going, my kids weren't going to get hurt and they weren't going to see me get hurt"
Neighbor: "There was nothing that would make you think (you) got to keep your eye out for her"
Cops: "Don't normally respond to calls in this area"
Grateful: "I thank God it played out the way it did. I hate that someone had to lose their life, but he shouldn't have come and brought his a-- in my house, excuse my language"
Husband on remaining suspect: "They better catch him before I get them"
"I pull up and I see this stranger going through my neighbor's trash. I was shocked because it's my neighborhood and those are my neighbors and I was concerned because of identity theft and anything that goes along with somebody stealing your personal papers ... It was kind of weird that he grabbed a postcard, he read it, and then put it in his pocket, and he just kept going through paperwork ... It happens all the time, all hours, different people going through the trash, picking up cans, picking up god knows what ..."
"We don't know at this point if it was any sort of a romantic relationship or just a business relationship. I can tell you, and you know well, any relationship is unacceptable … We're human. We had lives before we start our career. It's up to us to end those relationships when we choose to get into this profession. Clearly in this case that didn't occur"
Less than 1/10th of 1%
"just did a very good job of handling the situation/passengers of a delayed flight at MSP"
Paper: "As she was began to ease out of a parking space, she mistakenly hit the gas, rapidly accelerating in reverse … The result was more than $50,000 in damage to 5 vehicles and Target property, including $25,000 to Manherz's Cadillac"
"The planning process is really difficult. All of my friends. I'm so sick of answering their questions. They're like, 'can I have this, can I have that, can I bring this plus-one. I'm like, no, you just met her"
Associated Press: "The directory included an asterisk next to Scaramucci's name indicating that he had been reported dead since the previous edition was released in 2011"
"The error will be corrected in subsequent editions"
$800 in cash had gone missing 2 days before
Seen on camera opening money drawer "with a towel in a manner consistent with someone trying to conceal fingerprints"
Coffee: Lone Starbucks in Aspen closing
"I'd stock the stand with $100 of produce in the morning and at the end of the day, there'd be $2 in the lockbox. This would go on day after day … We tried everything. We had framed pictures of my kids, and a sign that said we depend on this money to feed our kids. Please don't steal"
Paper: "The camera he installed caught pictures of a woman wearing a bathing suit who would come day after day to the stand, filling big bags with produce: 10 or 12 quarts of peas, 6 to 8 pounds of beets. And she would leave just a dollar or two behind"
Time magazine cover in 1965; honorary Oscar in 1998
Orson Welles: "The greatest actress in the world"
Paper: "Educators of many grades will use the construction as a 'teaching tool' throughout the year, Rohdie said. 'We're going to bring 3rd-graders in there and show them how a building stands up,' he said. 'It will be a good learning experience and that's capitalizing on the teachable moment'"
Seen on surveillance camera
Paper: "6 men were participating when one of their rifles jammed. 2 friends were working to clear the jam when Gallant walked into the line of fire and was shot accidentally from about 4-5 away"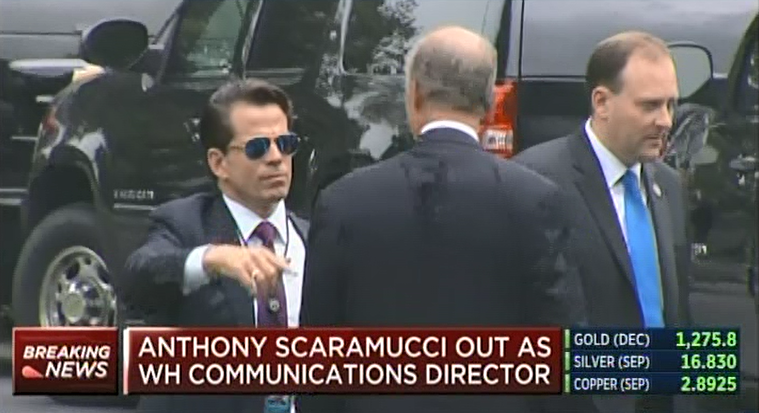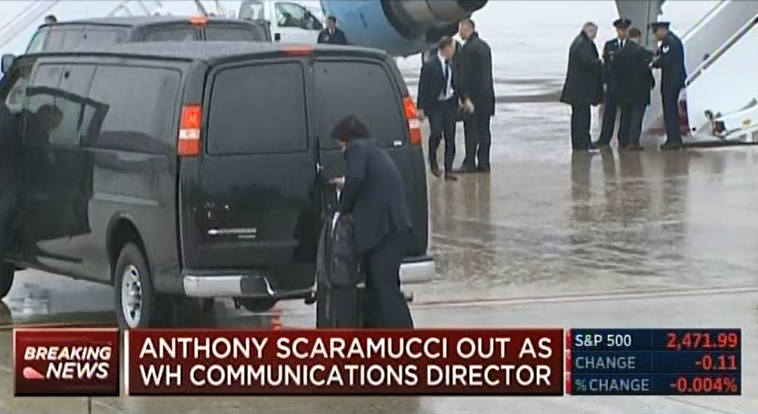 Bust
Sully: "Friendly with many of us … Anthony obviously giving perhaps an unfortunate interview to the New Yorker magazine's Ryan Lizza in which he, uh, used some choice language … maybe the most short-lived tenure of any communications director in the White House"
Melissa: "Remember that initial White House press briefing in which he took the lectern and basically wowed a lot of people, they really thought that, uh, Scaramucci had done an excellent job, that initial day, uh, and then it seemed to be sort of a descent from there"
Tyler: "This sounds like, Mr. Scaramucci, meet General Kelly. Mr. General Kelly, meet Mr. Scaramucci. And that does sounds like it did not go well"
Kayla: "You can bet that this is going to be toward the top of the list of the questions that (Sarah Huckabee Sanders) will be receiving … His appointment in the beginning ruffled feathers … at first the president really liked it, but then when Anthony Scaramucci became the story … reports in Page 6 in the New York Post about his family drama"
John Harwood: "The likeliest scenario, that, uh this is something that John Kelly, uh, who means to impose discipline on the White House staff, uh, insisted upon … Obviously in any normal White House, he would've been fired as soon as that interview took place"
Kayla: Kelly "is definitely not someone that if you are in the White House you want to be messing with"
Tony Fratto: "You can't parachute into those jobs any more than I can parachute into being a hedge fund manager"
Melissa: "It's simply bad judgment isn't it"
Pat Buchanan: Kelly "basically was repelled by what Scaramucci said and the way he said it … and he exercised immediate and swift and decisive command … I think it's an extremely healthy sign of the potential of the general ... his first step was dramatic and impressive and correct"
Sully: "President Obama went through 4 chiefs of staff in 4 years … and that was a record by the way"
John: "This is, um, a disorderly White House from the top, and that's really the problem"
Sully: "Robert Costa tweeting right now saying uh that uh apparently according to his sources the president did not like the vulgarity in the New Yorker article … He does not drink, he does not smoke, he does not necessarily curse … "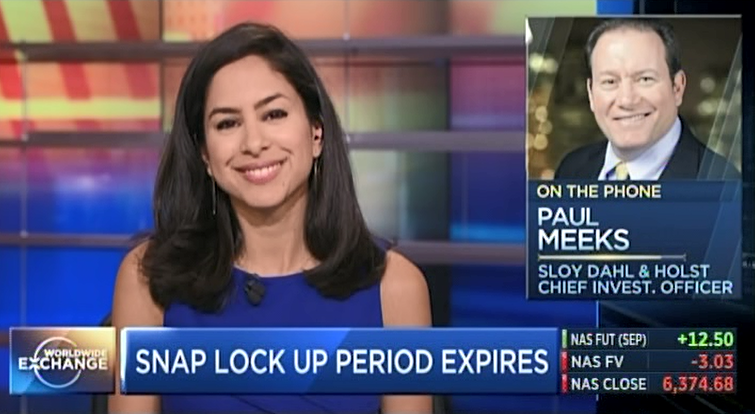 SNAP judgment: Seema devastating in royal blue
Knee-buckling morning on "Worldwide Exchange"
Matches 2014 price for "London After Midnight," 1927 Chaney film
Back to Bossier City casino: "I ain't going to change nothing I do"
Paper: "Throughout the 4-day trial, it became clear that neither Cutbirth nor the Newmans have any of the money left ... Lacey Newman testified that she bought a $63,000 truck for herself the day she returned from Louisiana and a $41,000 truck that she gave to a friend. She later asked the friend to give the truck back, which he did"
"The biggest fake news story of the year ... Too much time has passed, too much controversy, the economics no longer work, and the need is far less"
"I am upset that a pretend exercise in an improvisation, from an actual scene in the film, has been written about as if it was a real scenario. The suggestion that real money was taken from a child during an audition is false and upsetting"
"She's very lucky the dog woke her up ... He probably saved her life"
Behind only AAPL, GOOGL, MSFT
"The snake wouldn't release. Because of how close it was wrapped around her, there were no other options, from what I understand"
"They're using the ocean. They're using the dunes. Just a few weeks ago in broad daylight, we saw a gentleman come up behind this bush and do the No. 2, unfortunately. … I sit on my deck, and we see at least 10 to 15 people a day, minimum, at that's when I'm outside"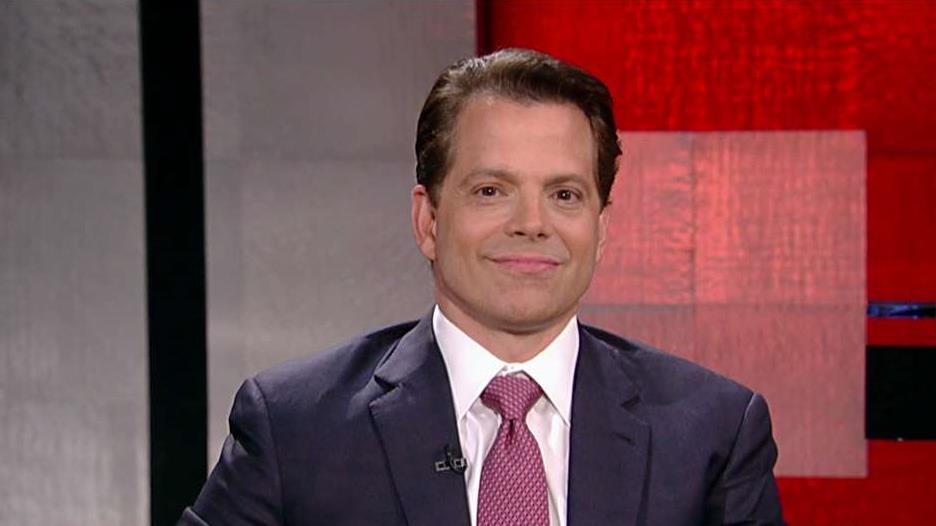 Mets stake worth up to $5 mil.; net worth between $44.8-$64.3 million
"We have been trying to negotiate a lower screen share, because 45% will be very difficult to reach and could seriously hurt our revenue for the weekend"
Paper: "A man working at the gas station ran outside and fired a shot at the Audi while it was driving off, according to police reports. He ran over, picked up the 23-year-old man's gun and tossed it back into the Hyundai. He talked to someone inside the Hyundai, which sped off before police officers arrived"
"The way we look at this, it's a team and league decision in our perspective. And we certainly respect the Supreme Court's ruling on it"
Paper: "Ald. Ricardo Munoz (22nd) talked about the television commercial that shows robbers storming into a bank and quotes a security guard as saying, 'I'm just a monitor.' Turning to the officers, Munoz said, 'You are not monitors. … We are not gonna stand here and just allow the unilateral move to make them monitors'"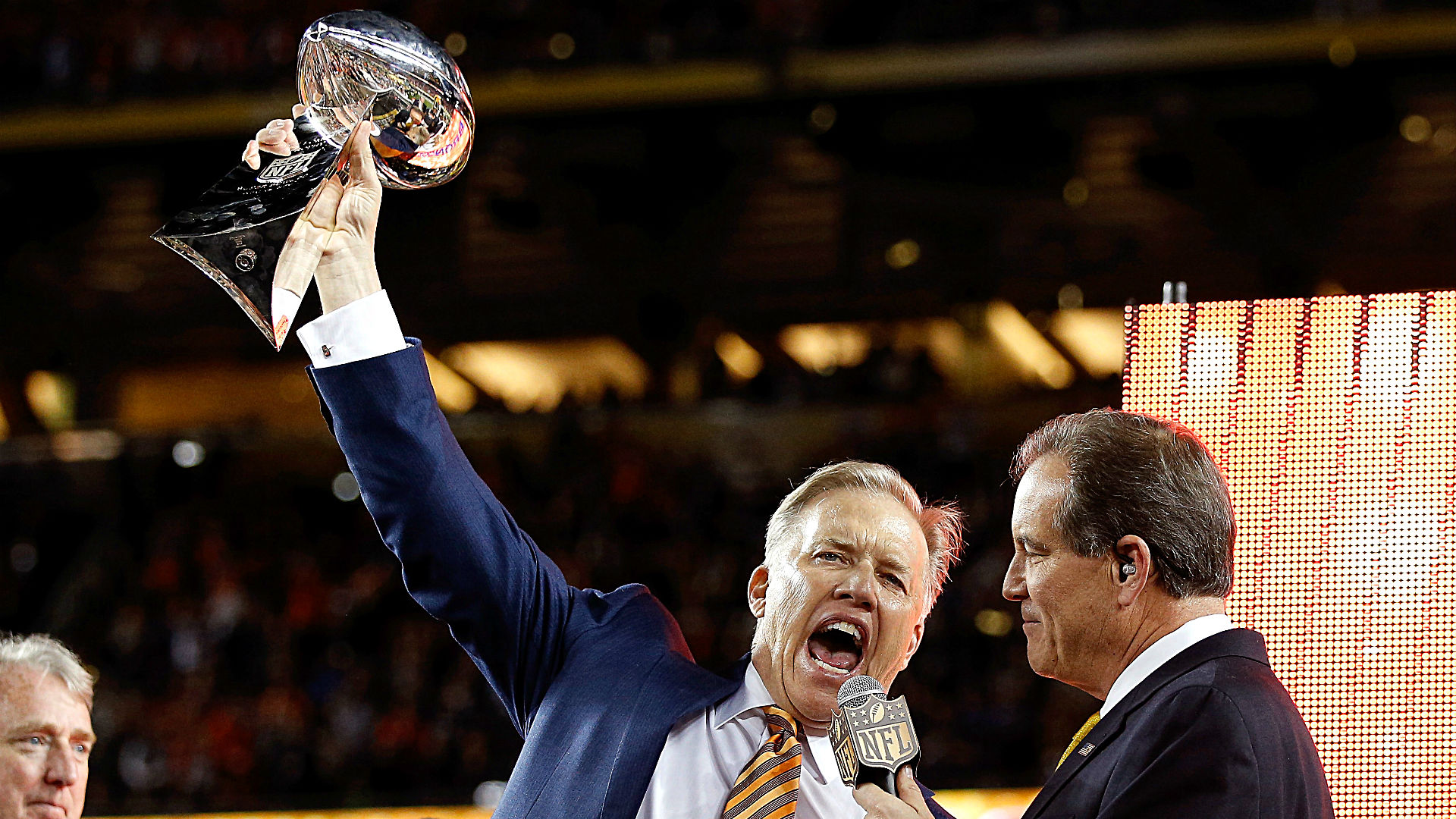 "Fully expected" to top the $3.75 million salary of Ozzie Newsome
Results: "He's got more leverage than any GM has had in quite a long time, because what were the Broncos like before he got there? There was a bit of a lull before he got there, and it's kind of hard to argue with the on-field success"
"They're not being rational"
Rage: One resident "charged up to his front door"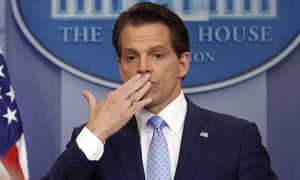 SkyBridge: Struggled to downplay concerns HNA, RON were buying influence
Davos: Tripped up by meeting with head of sanctioned Russian fund
Resurgence: Taking on CNN, winning was the "clincher"
Friday: "I love these guys; I respect these guys … The president has really good karma, O.K.? And the world turns back to him. He's genuinely a wonderful human being" … air-kiss to reporters …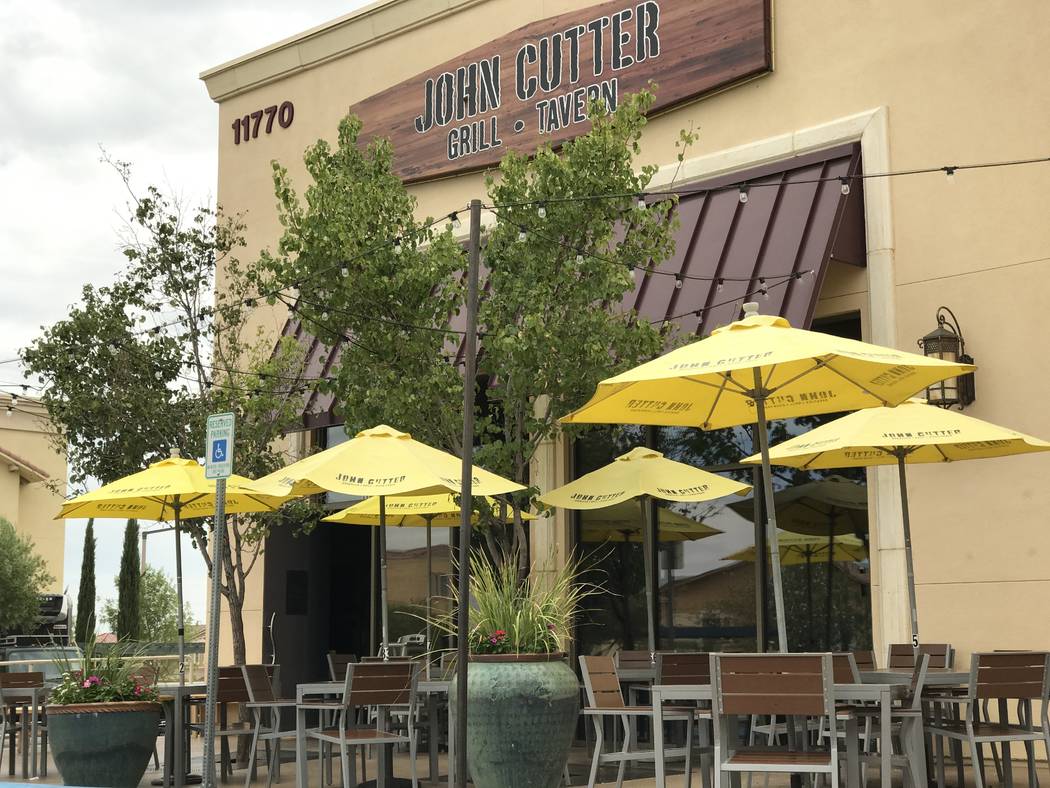 "If he wants to come and sit down as a guest, we'll treat him as a guest. I certainly don't look at him as a celebrity — not in my eyes. He's an ex-con"
"Always polite, never out of line, and he never got drunk"
Case fatigue: "It's a waste of time. That's it"
Paper: "He said he was aware of photographers and film and television crews robbed in Oakland and other cities before but did not think his crew would need security since they shot mostly during the day with large groups of people present"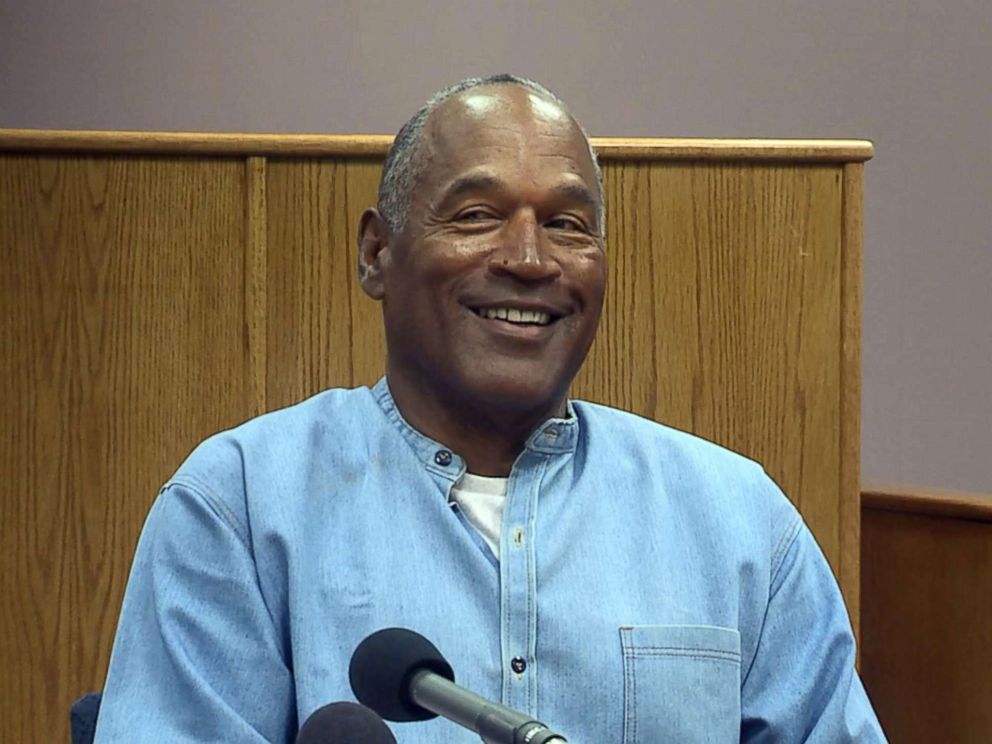 "As a family, we recognize he is not a perfect man … But he has done his best"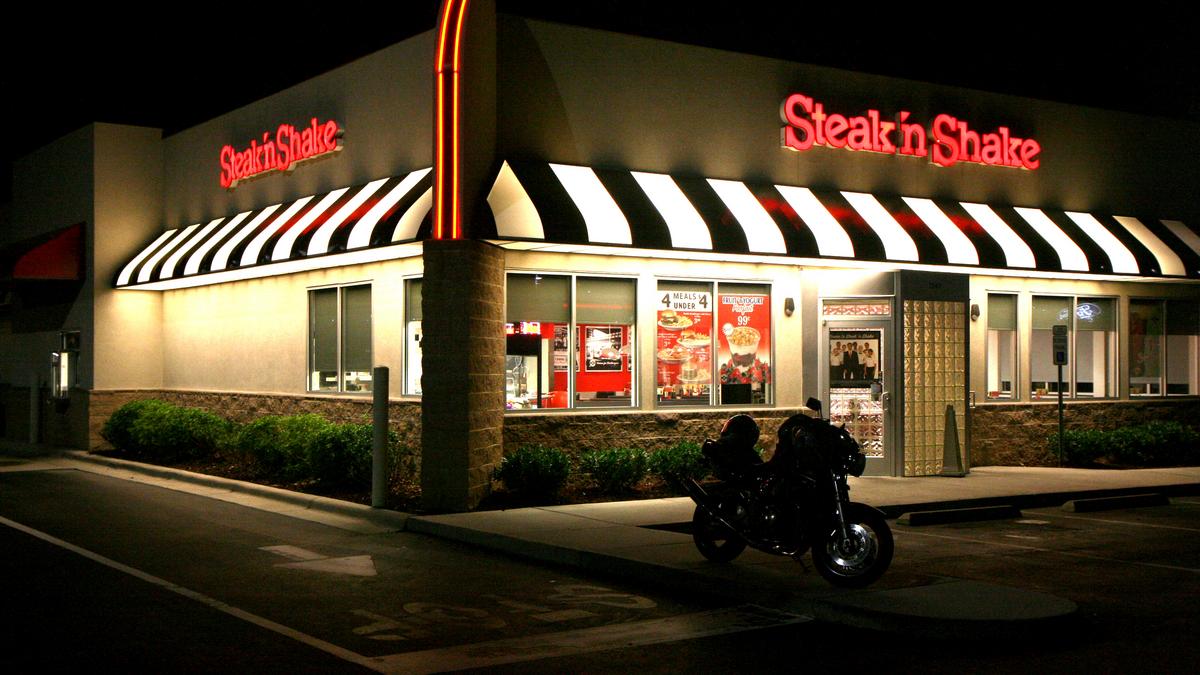 "He was behind the counter, and he was threatening them. He was cussing, talking about how he's going to have somebody up he wanted his money back, we thought he was a worker that wanted his money ... I was scared, and I was panicking because people come and shoot stuff up every day at restaurants"
Cops: "He entered the restricted area of the kitchen to 'deal' with who he suspected prepared his food ... We hope he realizes at Hotel SEPD, we do not take special orders"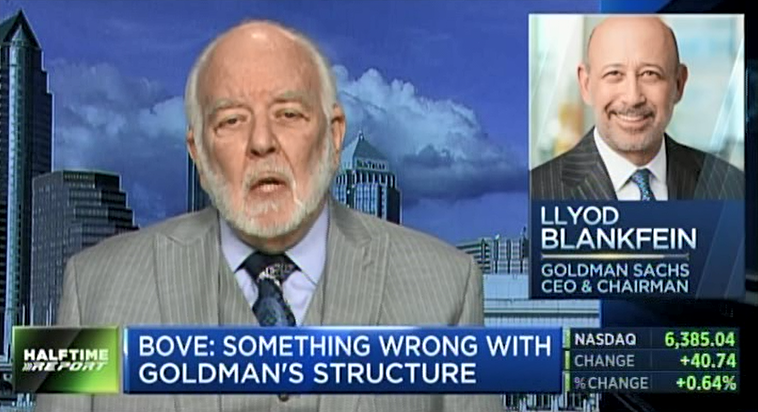 "Judge" Scott Wapner: "They are likely watching uh right now"
They don't depict flag in mirror image on either side: "It's dishonoring to the flag and our country and what it stands for"
Woman, 79, funded banners in 2011 with $15,000 of own money: "Very underhanded and very disrespectful" for council to take action without notifying her
For 9/11, veterans: "I graduated from high-school in 1956. I knew many young men back then who went to war and were never recognized"
Paper: "Some of the investors confronted Spearman in 2014 when they weren't getting the returns they were promised. He confessed on-camera to the scheme and admitted himself for psychiatric evaluation at a hospital, according to court documents"
"We're looking at everything. It appears at this point that it's similar to the Bernie Madoff deal, but not that extreme. I hope it's not what I think it is"
Collared in Vietnam: "It was a long but very worthwhile prosecution"
Paper: "The event was first broadcast online late Thursday through the officer's wife, whose Facebook post had received more than 2,000 comments and 3,500 shares by Monday"
Paper: "In comments to the U.S. Copyright Office and elsewhere, Spotify has acknowledged that identifying and locating the co-authors of each of the tens of millions of copyrighted musical works throughout its streaming platform is a daunting task"
AP: "The company says it shut down a location in Sterling, Virginia, on Monday after becoming aware of a 'small number' of reported illnesses. It says it is working with health authorities to understand the cause, but the reported symptoms are consistent with norovirus. Chipotle says it plans to reopen the restaurant Tuesday after a 'complete sanitization'"
Paper: "The building has been the target of lawsuits from investors who allege that they were led to believe the residential units would generate higher returns, but instead they lost money"
Military training kicked in … threw a paint roller extension pole toward suspects
"The 2nd quarter was a bit of a head-scratcher. Our 5 biggest longs reported earnings that met or exceeded expectations, while our shorts announced earnings that mostly disappointed. Nonetheless, we lost money in the quarter. The bubble basket was particularly frustrating"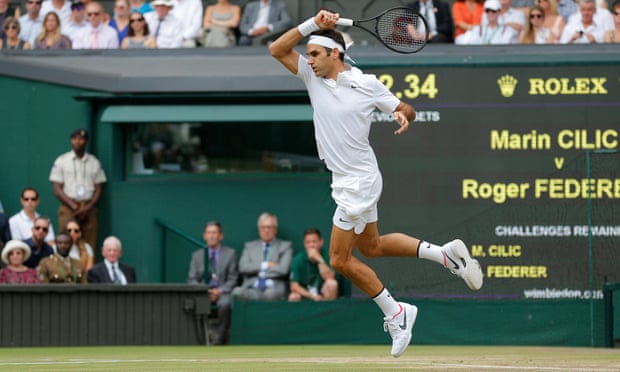 "There was no tension, just ennui for the loser, relief for the winner"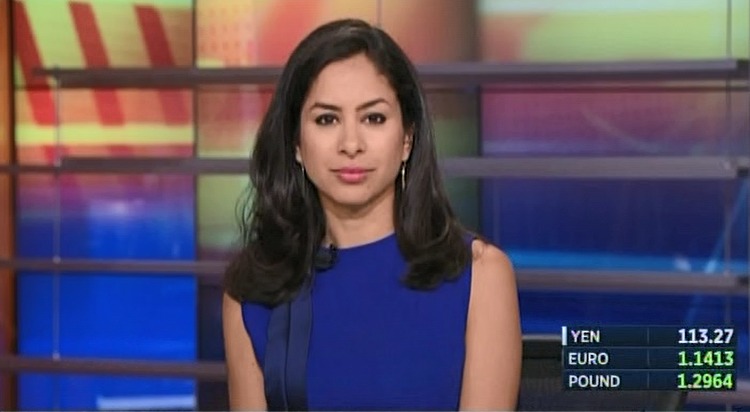 Mrs. Mody, you've got a (stupendously) gorgeous daughter ...
Seema: "Oregon is known for their sea- for their seafood. My mom's salmon is the best that you will ever have. Maybe you'll have it one day"
Wilf: "Well that would be very nice. Mrs. Mody, if you're watching"
Wilf: "I've learned since I moved here that Oregon's famous for pinor noir"
"Crowns are fragile things. They are symbols of power. Perhaps it's ironic and meaningful that they fell"
"We spent the better part of our lives doing what we love — writing, recording and playing music live. Without it and without our fans, there would be no Trick Pony. It was a shot in the gut not only to be told that we could no longer use the name of the band we worked so hard to establish, but that it is someone that was our manager and friend stopping us"
"The West Virginia Legislature keeps twiddling their thumbs while our state continues to stay locked in an 'economic death spiral.' The Legislature allowed West Virginia to sink even further down the list of worst states for business because they completely failed to adopt my vision of change. ... The entire world gets it. Why don't they? ... They had the chance to follow my new ideas and go big, but instead, they turned their backs on every West Virginia family. This analysis from CNBC only confirms that what the Legislature is doing is not working, and if we don't do something different, we'll all die 50th"
Ouch: Fewer than 12% over age 25 have a bachelor's
ESPN's Lee Corso remains as director of business development
"Bobby will make a full recovery and be back at work soon"
William Sachs Goldman was an assistant professor at University of San Francisco
"According to Movieguide's study, when adjusted for inflation, no superhero film with more than 25 curse words cracks the Top 100 movies in terms of box-office revenue"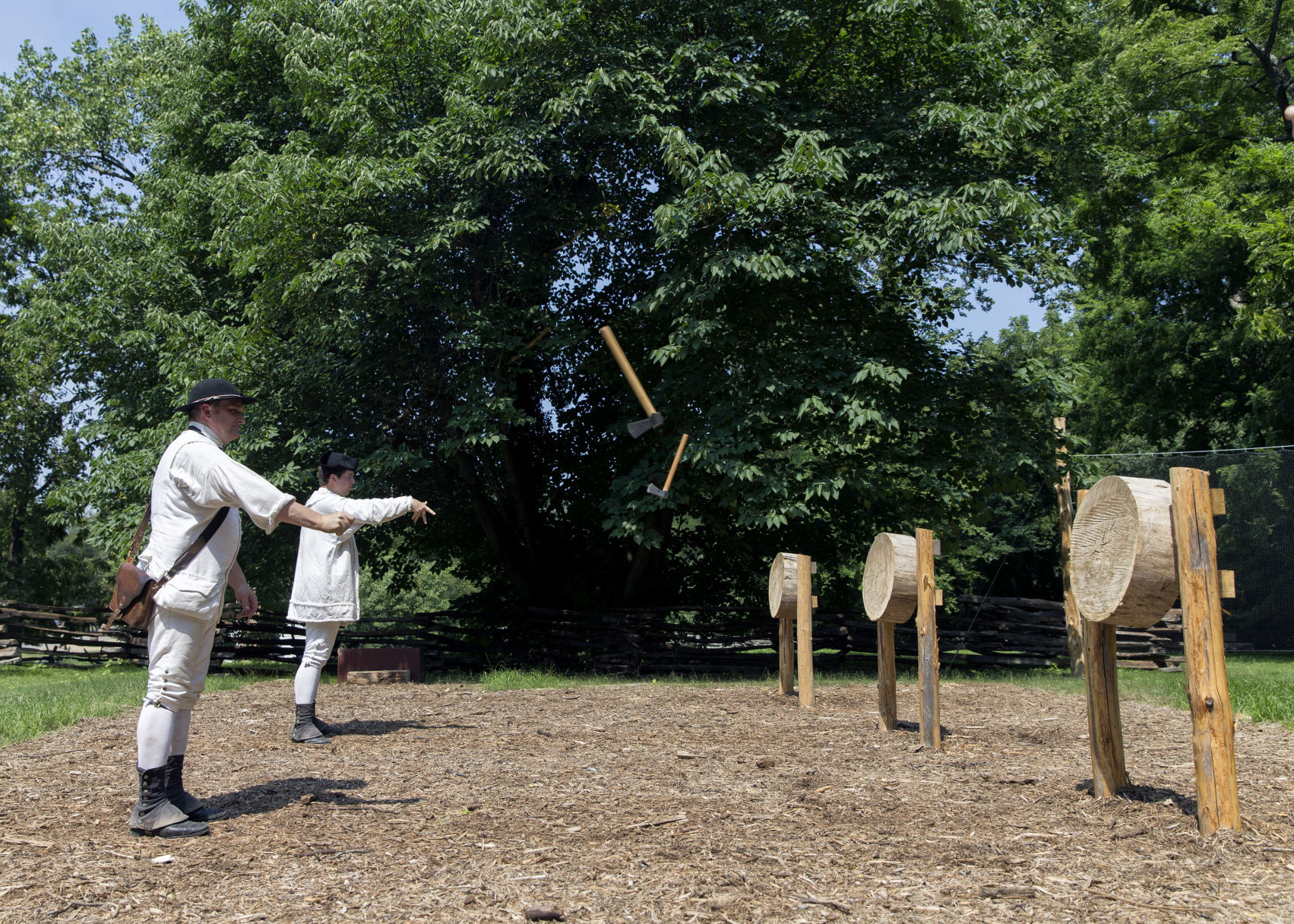 "Experience the 18th century like the people who created our nation. ... Kids, and kids of all ages, don't try this at home, try it at Colonial Williamsburg"
Attendance: Visitation roughly half of peak years of the mid-1970s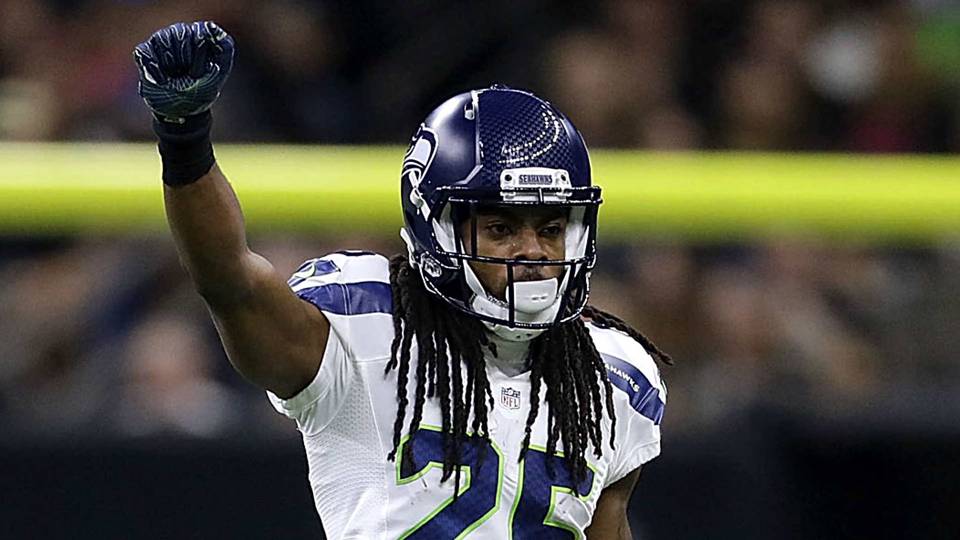 "You're going to have to miss games, you're going to have to lose some money if you're willing to make the point, because that's how MLB and NBA got it done. They missed games, they struck, they flexed every bit of power they had, and it was awesome. It worked out for them"
"This new legislation has ranges"
"Store owners are stocking up on bags of sugar at Costco, where it's cheaper than what the corporate parent charges"
"It's going to be a nice book, but you can't live off it. It's not going to provide an income that's going to support a lifestyle. The guy had a job. He didn't have to leave his job"
Residents complained of disruption, inability to use all of the street
Skater: "We literally shut down Dolores Street. They (police) were doing their job. That doesn't mean we always agree with it. It got very very serious very fast. Then the cops got involved and the skaters got mad"
Opposed: "It does sound like they're going to keep the Cabela name, but for how long? It'll leave a lot of empty buildings"
"It mainly has to do with the tech industry expanding big time here"
Applicable: For individuals making $250,000; $500,000 for married filing jointly
Rally: "Seattle should serve everyone, not just rich folks"
GOP chair urges residents not to pay it
"They were very close"
"Officer Enger, a trained observer of human nature and fashion, concluded it was far too warm for such a thick hoody. He called shenanigans, made a stop, and took the appropriate enforcement action"
"My father, definitely, he made it all the way to the end zone. No interceptions. Compared to all his (8) brothers and sisters, he was not the youngest, but he outlived them all. His phrase was always cool, calm and collected"
"Not fully cooperating with the investigation"
"One-third of all students enrolling in college are academically unprepared. To address this deficiency, 29% of students in public 4-year colleges and 51% of students in public 2-year colleges currently take remedial coursework ... students and their families spent $1.3 billion annually for remedial college education, adding to our exploding student debt problem ... Only half of the students enrolling in a remedial college program will complete a credit-bearing course. Far fewer will graduate. At 2-year schools, it's reported that only 15% of students who start with remedial coursework will graduate ... The customary, but misleading, answer is that college pays for itself. The oft-repeated statistic is that college graduates earn on average $32,000 more per year than high school graduates. ... It is the interests and talent of the individual student that will determine if a college degree increases his or her lifetime earnings ... According to the Bureau of Labor Statistics, 69% of high school graduates enroll in college, but only 27% of existing jobs and jobs projected to be created through 2022 require a college degree. ... Instead of promoting pipe dreams, we should be encouraging pipe fitters"
AP: "The class of 2017 had been the first class required to pass a biology exam. About 3,300 high school seniors failed it"
Goldman Sachs' feelings hurt by request for $45: "The Goldman Sachs representatives expressed their disappointment at the price specified in [Whole Foods'] counterproposal as they had previously informed ... that Amazon.com believed that it had made a very strong bid"
Every dollar matters: "As a last stretch," made $42 "best and final offer"
"Took his time, practicing his autograph in the air, before signing it below Lambert's name"
Fan: Had collected 21 of 22 players from all 4 Super Bowl champs, plus coach
Pen splattered for Noll: "The first thing he did was pick up a rag and tried to wipe the ink off. Instead, he smeared it. My wife, Karen, painstakingly flaked every ounce of paint off. You can't even tell that it ever happened"
Steve Furness: Heard DL had died, realized it wasn't true, got autograph
Sam Davis: "He was shaky. His signature is not the best, but it's there"
Worth: "I'd probably put a price of $1,500 on it and take offers from there"
"This matter is being thoroughly investigated and we are taking all of the appropriate steps to reach a resolution in a timely manner"
"Participants have the opportunity to earn up to $12,000 per year"
Told him: "Before you quit, why don't you write one comic you are proud of?"
"Someone had been squatting in my house for, like, 3 days, sleeping in my bed, stole my Olympic rings, stole my guns, stole all my precious jewelry, every headphone in the house, credit cards ... a bunch of kids with skateboards ... What little punks"
Paper: "Was criticized for dressing up as President Donald Trump for Halloween while the school's secretary dressed up as candidate Hillary Clinton in prison garb"
Starting salary range for graduates with experience is $50,000–$55,000
"One of Trump's former caddies, Andrew Lombardo, had been gifted a set of TaylorMade RAC TP Forged irons that Trump had apparently been given by former TaylorMade CEO Mark King"
Riding bicycle in alley
Mistakes: Resident learns disappearing cans were no prank; "It shows [the arm] going up, and it shows it coming down empty. No can there. It's very obvious that can ended up in the truck. I was like, 'Oh my god, I cannot believe this guy took my trash can and never left a note or anything'"
Critic: "Struggled to hit all the notes in 'You Make Loving Fun' ... 'Wish You Were Here' summed up the general sentiment of the night: This just doesn't feel right without Mick Fleetwood, Stevie Nicks and John McVie"
"Had been kept quiet until this weekend ... over money on a pool table"
"Lifeguards estimate 8,000 to 10,000 people attended the party and hundreds had to be rescued from the water ... lifeguards were extremely busy and stayed overtime until 7:30 p.m. because of the event"
"Don't leave valuables in your cars, and lock your cars. Identify theft can be an issue if you leave credit cards inside"
$7 million profit
"When you have a big range day like that for the VIX, it's a huge tell that there's just this emotional washout ... Late 2018 is going to start some ugliness that's going to last into 2019 and it's going to remind everybody of 2008. Don't worry about that yet. We've got a year to go"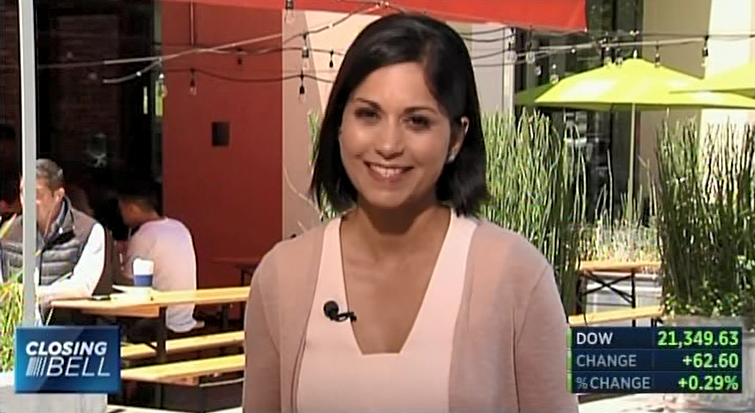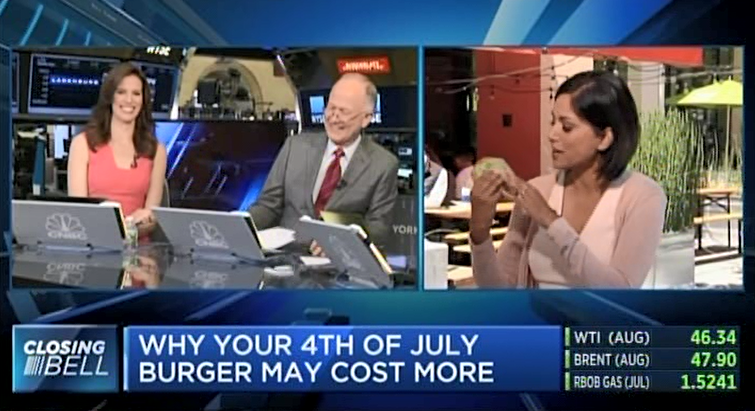 CNBC superfox Aditi Roy on fire into holiday week
Cutest bite of a burger in recent memory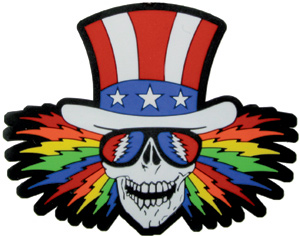 "We hadn't been on tour. We'd done a couple of warmup dates and that was it. So we weren't, to my way of thinking, hot. We didn't have hot hands. I kind of lament not having putting in more rehearsal time for the Fare Thee Well shows, but it just wasn't possible given everybody's schedules"
"We decided it makes sense to own rather than lease"
"Not only are we going to break ground next week, but we are going to build five houses simultaneously. Each one is going to be extremely different, but with the same feeling and vibe but with different shapes. They will all scream 'architecture,' and we are going for a mid-century modern with a lot of warmth"
"Friend — who was not identified by police — then threatened to urinate on the man's lawn, but stopped once he saw a neighbor approaching, police said … After the incident, police claim Shapiro's boat became stuck on a sandbar"
"Commissioners became concerned at the March meeting, according to Board Chair Mark Young, after Shapiro asked a man who spoke during public comments if he ever saw the movie 'Die Hard,' because the man appeared to have the same name as a character in the film"
Paper: "The business owner was removing the license plates from the vehicle when the suspect punched him several times, knocking him to the ground. Witnesses told deputies that the attacker then stood over the victim and repeatedly hit him in the face and head. … 2 women had barged into the business to scream at the owner regarding the earlier incident … One of the women … was accused of picking up a computer from the owner's desk and slamming it down and then threatening to burn down the owner's house. Additional deputies were called in as the crowd became increasingly agitated … One man came toward the officers with clenched fists and a barrage of curse words ..."
Paper: "Program director said that studies have found that 70% of those raised in the church leave by the time they're in their 20s, and that one-third of those under 30 in the United States claim to have 'no religion'"
Visitors asked to adopt "safe selfie" policy
Applying for job in different district "scared (the board) to death"
Stats: Female state university president makes $910,000, maybe highest in country
Luke's light saber also for sale
Continues to be repped by Frankfurt Kurnit
Not "a vanity project" … "This kind of art is very important, and it's especially important to adolescents"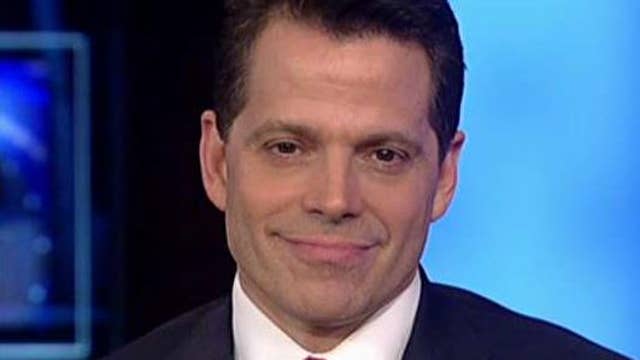 AP: "The story was posted on the network's website on Thursday and was removed, with all links disabled, Friday night"
Anthony: "Did the right thing. Classy move. Apology accepted. Everyone makes mistakes. Moving on"
Monsanto VP: "This is not the final step in the process. We will continue to aggressively challenge this improper decision"
Claims tire blew out while driving to hospital
Police find no evidence; lounge owner says there was no shooting
Professor: "I think Mayor Berry like all mayors as they come to the end of their 2nd term… start thinking about their legacy. Saying let me go all in, I'm trying to put my name behind some positive projects to increase my profile"
Changing "a" to "e" costs several hundred dollars; replacing whole sign costs thousands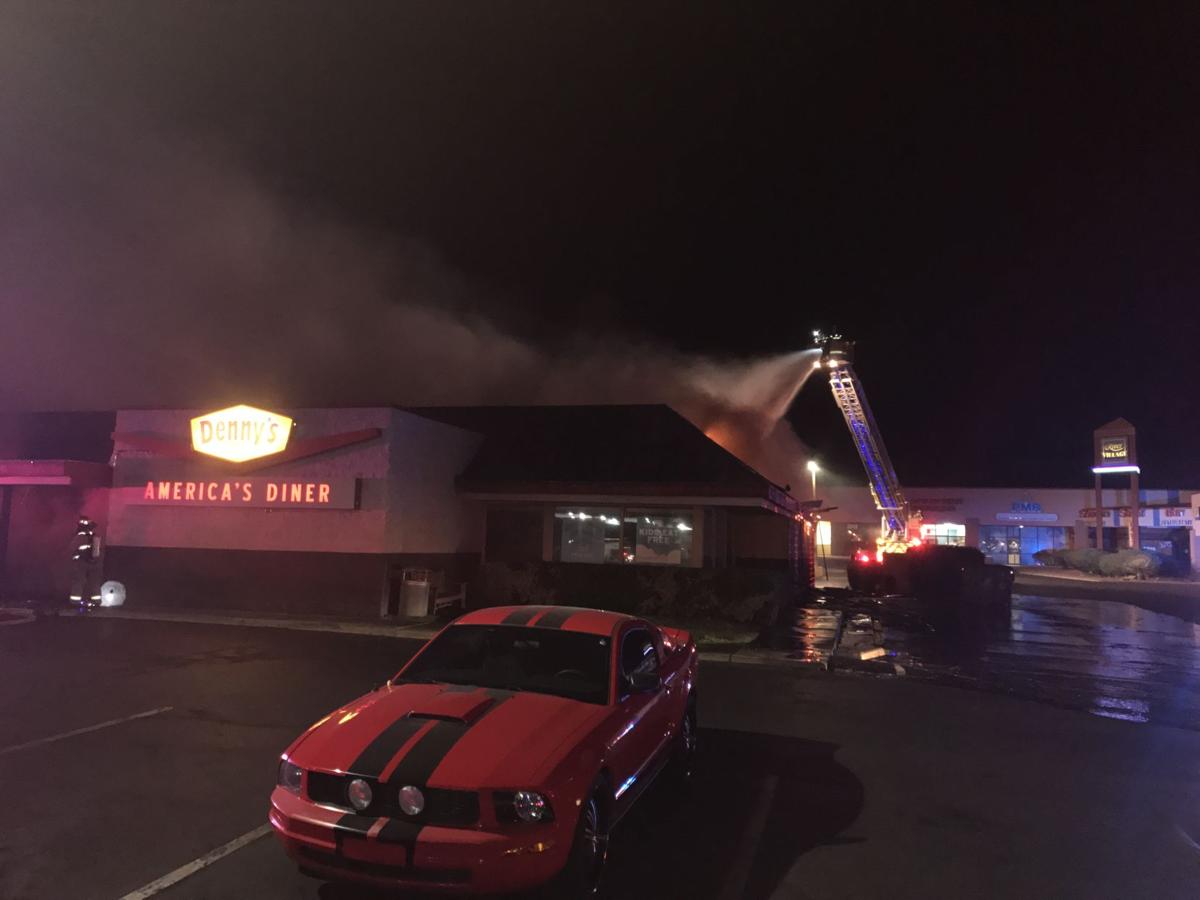 Extinguished in 1 hour; 2 ladder companies used aerial master stream techniques
Team: "He did not know the kombucha he ingested contained alcohol"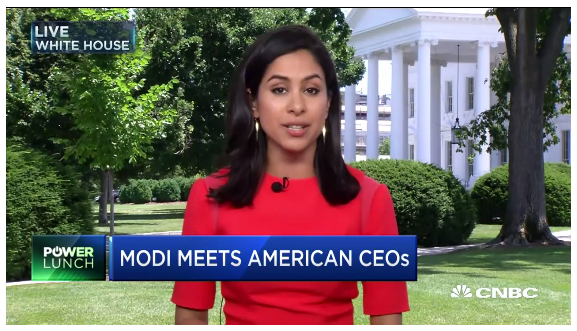 Seema Mody devastating in orange ahead of Modi visit
Visas expected to be a big part of the conversation
Meanwhile: Kelly says "I don't think you have to go far out of New York" to find people who haven't heard of Martin Shkreli
"It is as much effort to teach 8 students as it is 15 … By accepting this egregious decrease in pay, I would be tacitly agreeing that either my expertise is worth less in the summer or that I am overpaid during the fall and spring semesters. Either assumption is an overt insult"
University: "Above and beyond what they get paid for the regular 9-month academic year"
Brother: "Herve was always so popular. He was like Elvis Presley. He could have been the President of the United States. He had a nice way of talking and he wasn't shy. Wherever he went to race, there was a line of people waiting for his autograph. He was a very social man, very sharp. He knew how to talk and he would talk to anybody"
"Who is this a—hole … Look, I don't know who you are, wiseass, but never disrespect the memory of my dead son!"
Paper: "A source told The Post the dinner had already gotten off to a tense start as another attendee pressed Biden on policy issues at what was supposed to be a lighthearted affair"
"It's at the low end of the range"
Paper: "The township firefighters were leaving the area and a Jackson County Sheriff's deputy trained in traffic investigation was assisting McNeil while unknowing golfers continued to swing clubs"
California's longest-serving female inmate can try again in 5 years
"We were looking at our applicants with what's called a holistic admissions process. We looked at your extracurriculars. It might be your participation in band, it might be you're a member of the French Club, or it might be athletics. To look at those things in the admission process is well within the NCAA rules. What happened was the extracurriculars got carried over into financial aid, and that is against the NCAA rules"
"The signs will be put up as soon soon as they are made, she said"
Paper: "The Elle story said Gadot was paid $300,000 for Wonder Woman vs. $14 million Cavill received for Man of Steel. The source called the latter figure 'ridiculous.' … A salary of low- to mid-6 figures is standard fare for Hollywood tentpoles, especially for actors with short track records"
"He is immensely grateful to all of his collaborators and audiences over the many years. This is a private decision and neither he nor his representatives will make any further comment on this subject"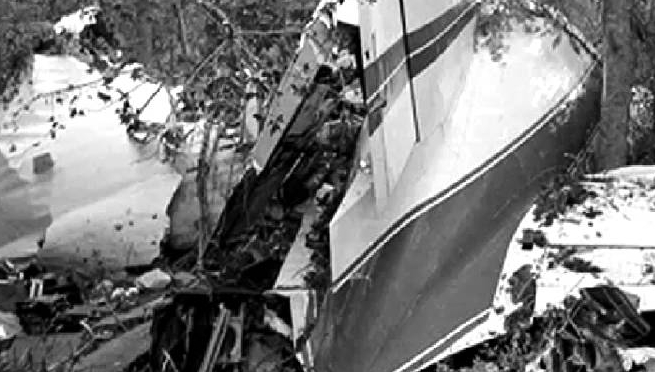 Paper: "The dispute emanates from a 'blood oath' taken upon the plane crash that befell the 1970s band which popularized Southern rock. As described in newly unsealed court papers, survivors agreed 'never to use the name Lynyrd Skynyrd again in an effort not to capitalize on the tragedy that had befallen the group'"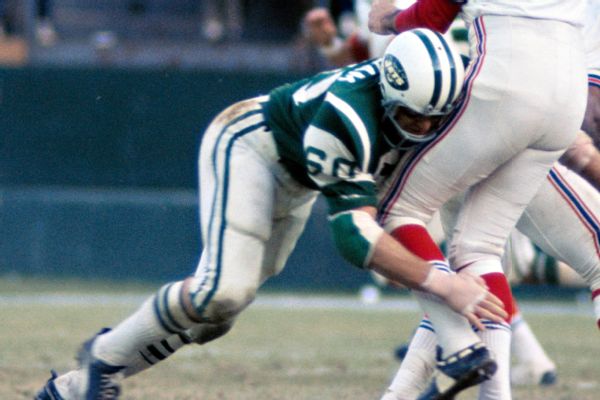 "I had 13 wonderful years in New York, even with the Titans. Sometimes we didn't get paid, but we had great times, and Sammy Baugh was one of the greatest coaches I ever played for. They're all outstanding memories for me. I still get excited when I get fan mail. People have been awful good to me in New York"
"I would like to see detente of some kind or understanding"
Stallone: "I owe just about everything to John Avildsen. His directing, his passion, his toughness and his heart — a great heart — is what made 'Rocky' the film it became. He changed my life and I will be forever indebted to him. Nobody could have done it better than my friend John Avildsen. I will miss him"
Cause of death: Succumbs to pancreatic cancer; if only the smartest people in the country cared as much about this as self-driving cars
"I can count how many mistakes he's had on one hand. And that's rare"
"I framed my comments inaccurately. I want to be clear from the start that I take full responsibility for what I said and I'm sorry"
"Somebody asked me about it a couple months ago, a hypothetical, if a championship were to happen, what would I do? I think I answered I wouldn't go. Still feel like that today"
Favorite shot from "Adjustment Bureau": "It was just like this amazing shot that we rehearsed for a couple of days before we get it, and then when you see it in the film, it's like, 'How did they do that?' In the film, it looked easy. That would be my favorite shot ever"
"We know we can't do this forever. We are mere mortals. We really need to look at ways the school can continue to go on after the concerts"
"We need to evolve. We need to get better, and we're doing that. But these guys just want to sell us, because they think they can make 40 or 50% in a short period of time"
Tweeter: "CG buys drinks for Wall Street in exchange for info & for that believes he is qualified to weigh in on every subject that comes up. WTF."
Charlie: "its called being SMART"
Tweeter: "How about that reverend that went on @TuckerCarlson's show and said Trump's budget is genocide? That might be part of it ya think ? LOL!"
Charlie: "that caused a nut job to open fire? or is it the time that trump questioned obama's citizenship? let me know what your 3 brains cells say"
Arianna: "There's a lot of data that shows when there's one woman on the board, it's much more likely that there will be a second woman on the board"
Bonderman: "Actually, what it shows is that it's much more likely to be more talking"
Claims: "Ketchum and Nexxus, at times, delete organic unpaid member referrals for businesses in competition with Nexxus' advertising customers and while at the same time relaxing rules concerning 'overposting,' a name used for the practice of placing numerous referrals for one business in response to each inquiry"
"I started jumping up and flailing my arms and the guy that was with me he said, 'What's wrong? What was that?' He saw it fly off and I said, 'It's a bat. Run!'"
Reax: "They gave me a Band-Aid. They handed me a Band-Aid!"
"Not able to provide any suspect information or details"
Neighbor: "It's so weird, what happened with him falling. Life is so strange"
Once ranked Israel's No. 1 tennis player, played at Brown U.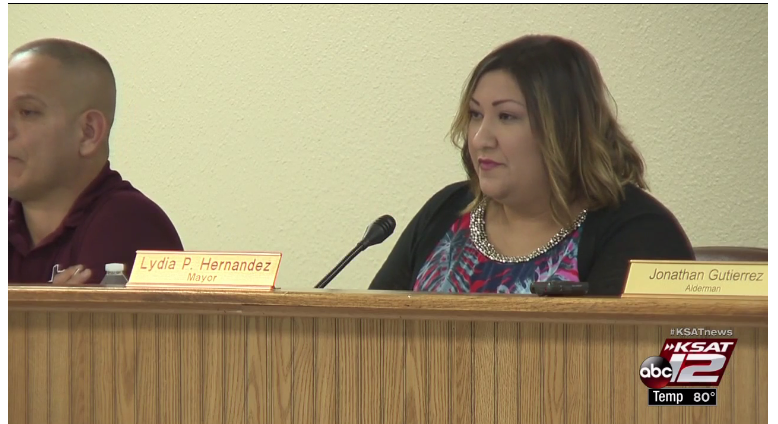 $5,544 intended to help cover expenses for freshman year … left the school after two semesters without obtaining a degree … loan continued to accrue interest, grew to $9,778.73 …
Angry: "We thought it would be a good thing for her. We had no thought of this ever happening. We were under the assumption everything was good"
Response: "I apologize for that, and I'll take care of that in a personal way … Really, truly, I would love to talk to you about this later … I'm pretty sure I can come up with the funds. It's not that"
"You step out in front of it, it's going to take you. You're not going to stop that, and that's what people need to get their heads around"
"It's hard to imagine that you can see synergies between health care and power generation aircraft engines. … We're expecting fairly dramatic changes"
Gasparino: "the tell that immelt's days were numbered; when i broke the story in march $GE shares had its best day all year!"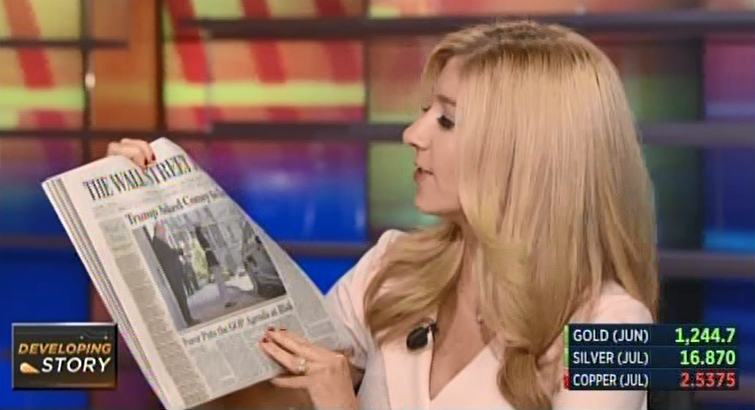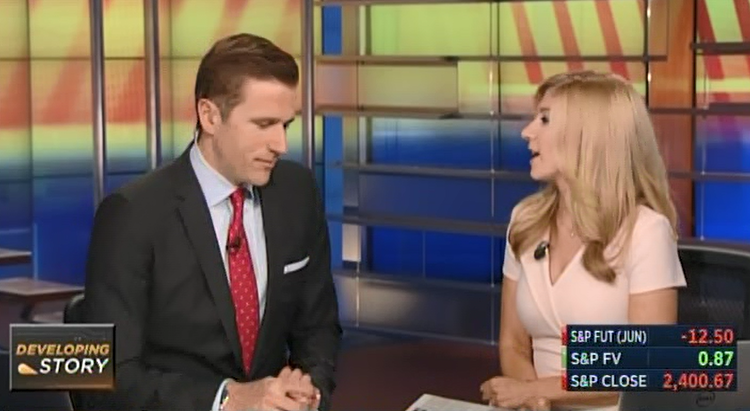 Sara on fire
Scorching in off-white on "Worldwide Exchange"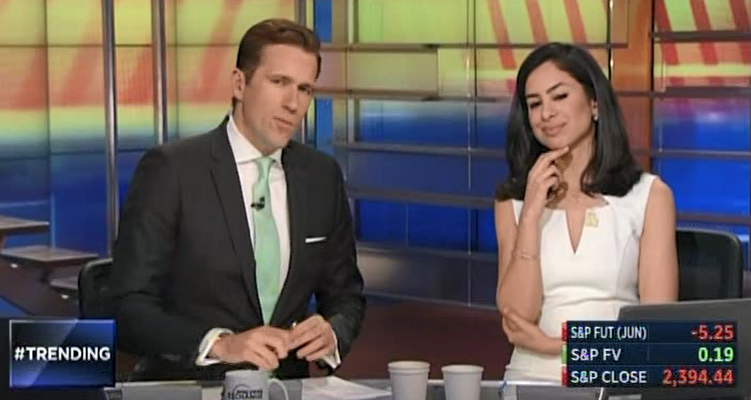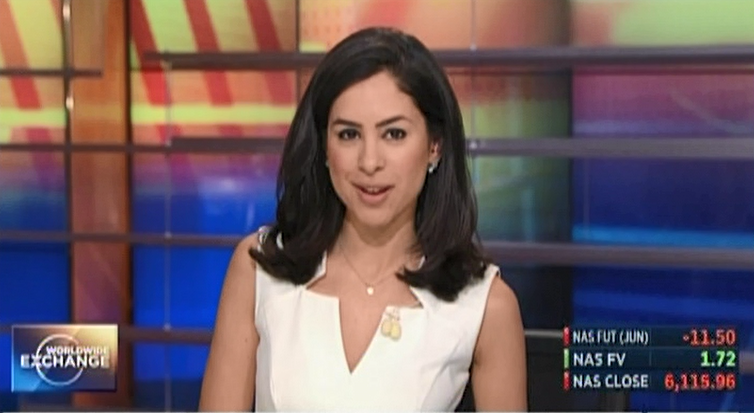 Seema wows in white on 'Worldwide Exchange'
Wants to know Dr. David Dao's financial settlement with United Airlines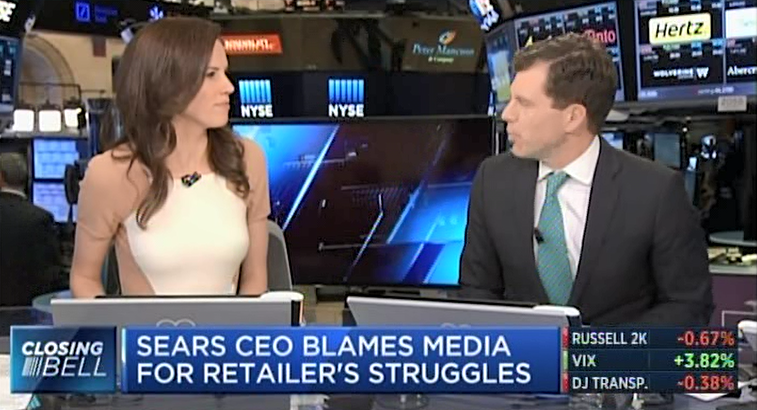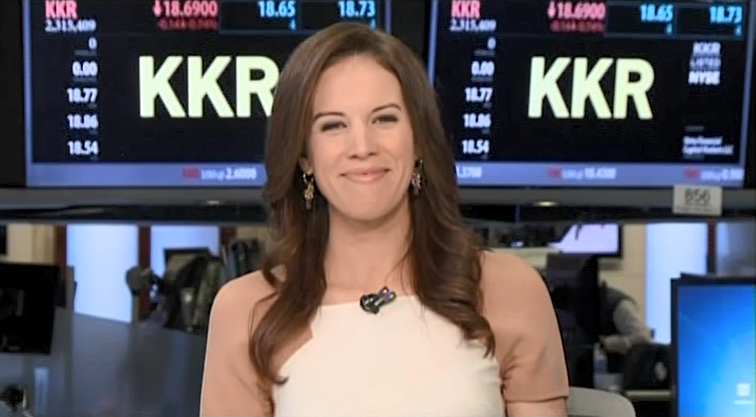 Kelly goes on shopping spree, makes 'interesting' purchases
"This is why I don't run companies. But if I ran Nordstrom, Mike, and I saw these results, I'd go, 'We're turning everything into a Nordstrom Rack tomorrow' … I went shopping for some clothes this weekend because I walk around looking like a high schooler most of the time, and I went to Athleta, and I went to Uniqlo, and I went to J. Crew. And, I, I made some- you know, it was interesting, I made some purchases …"
Santoli on Sears: "I've noticed this for years, there's a kind of a, a strand of brand-declinest porn that goes around out there. When I was at Yahoo for a while, anything that was like 'This old store chain is near death' used to click really well"
Asks supporters to "not take this as a backward step even though it feels like it is"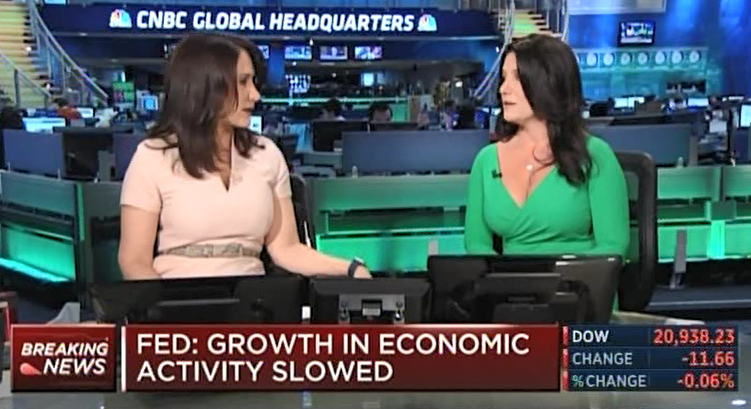 Lookalike stunners: MCC & Danielle DiMartino Booth
Oops: In dovishness debate, Steve Liesman twice calls Danielle "Diane"
Tweet: "Agree w/ your growth comments … BTW: Green (as in dress, not $) looked great"
Danielle: "Much obliged. Green is for GO and yet the Fed said so little"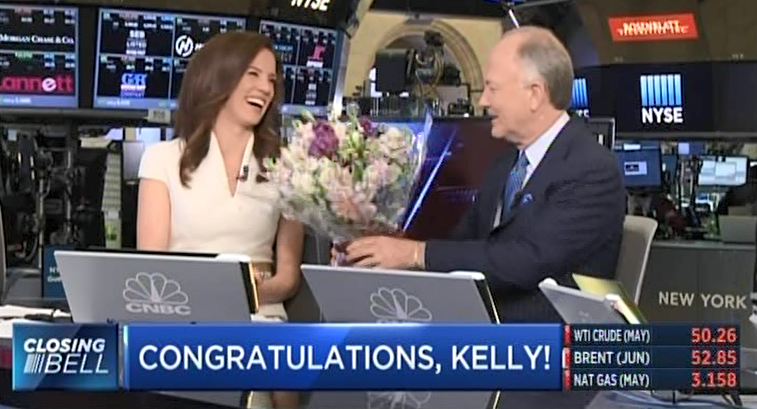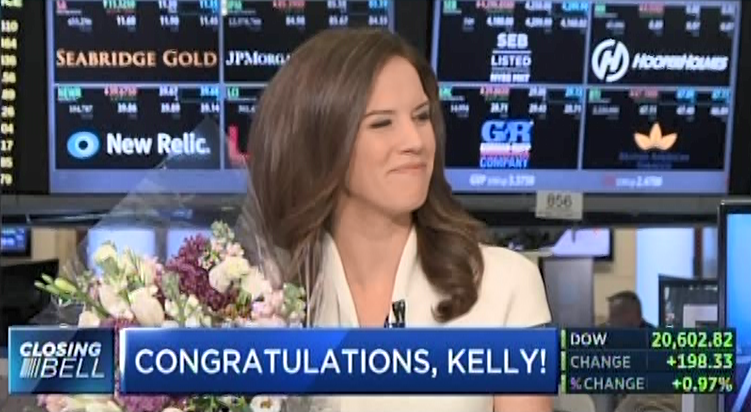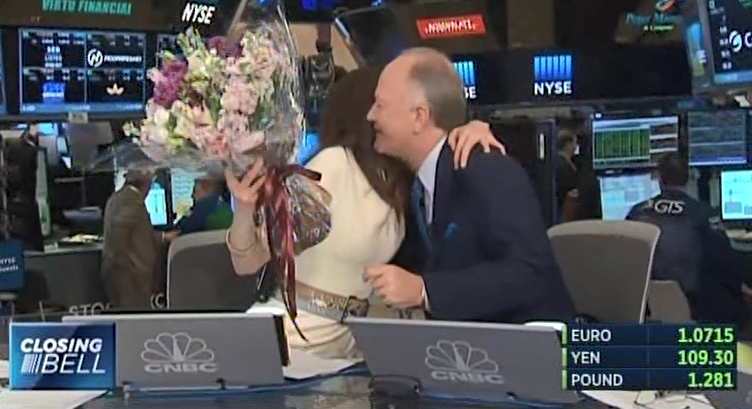 Kelly's getting married! Flowers on 'Closing Bell'
Nuptials on Saturday
Bill: "I only found out myself last hour ... you guys are a match made in heaven"
Kelly: "This is so nice ... This is beautiful. I feel like everybody watching has sort of seen me grow up in many ways, so, thank you all for being part of the journey … I love working down here by the way. These guys, and gals, are fantastic ..."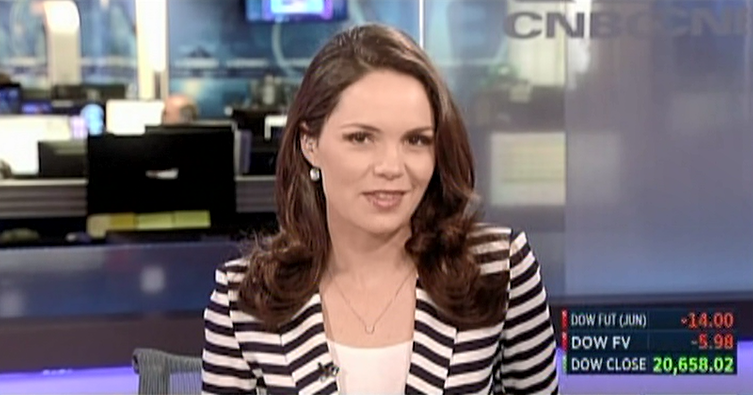 CNBC's gorjus Carolin Roth stuns in stripes
Devastating morning on "Street Signs"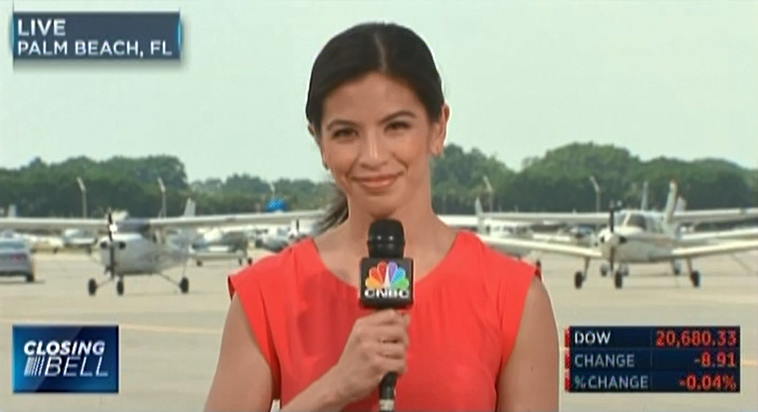 Gorjus Ylan Mui in Florida
Hair back in Palm Beach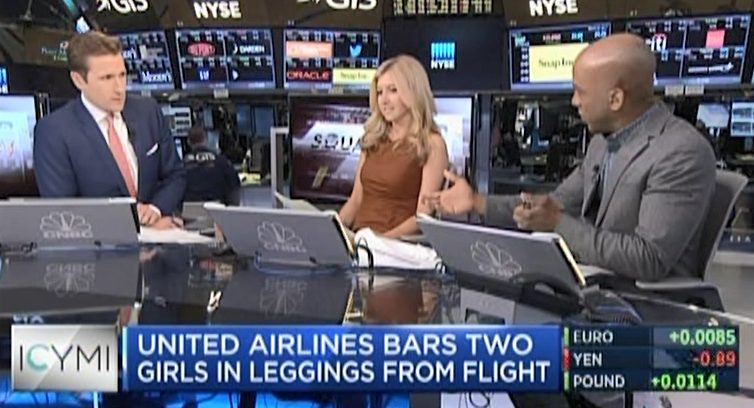 Sara Eisen complains all morning about United leggings policy
"You know I have strong feelings about this … My basic point is, sure, rules are rules. But everybody wears leggings, especially women, especially on planes, especially teenagers, it's more comfortable, this makes no sense"
Jon Fortt: "Everybody wears a lot of things though … if you want to wear your leggings on the plane … buy your ticket. If you're gonna fly on the free ticket, check the fine print … it states very clearly, no leggings"
Wilf Frost (to Fortt): "I think the issue here is that they were 10 and 11 … but either way, they've come on a free ticket, I complete agree with you"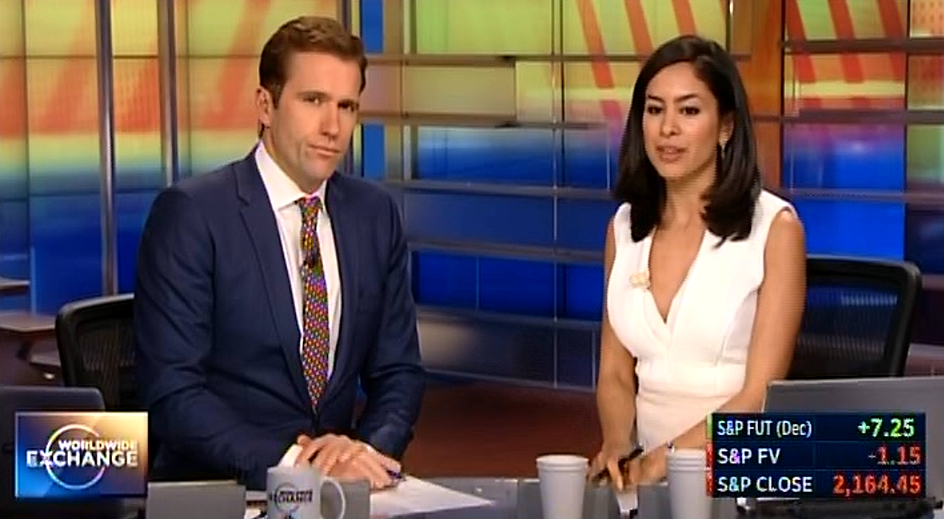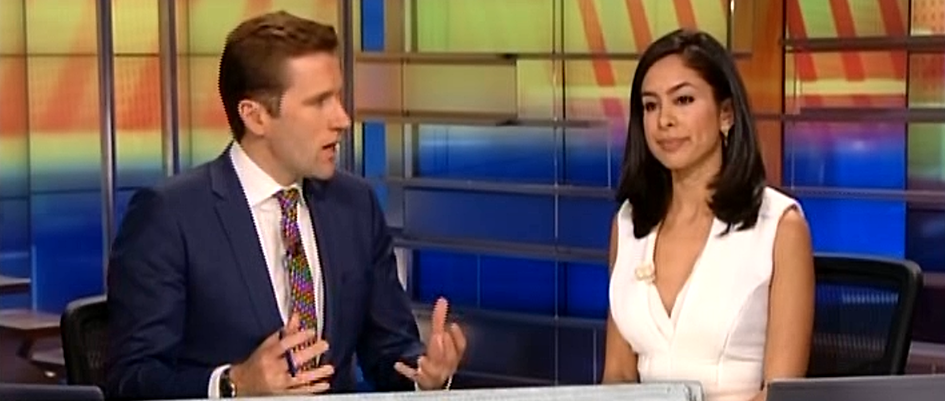 White. Hot.
Mercy. Mercy. Mercy …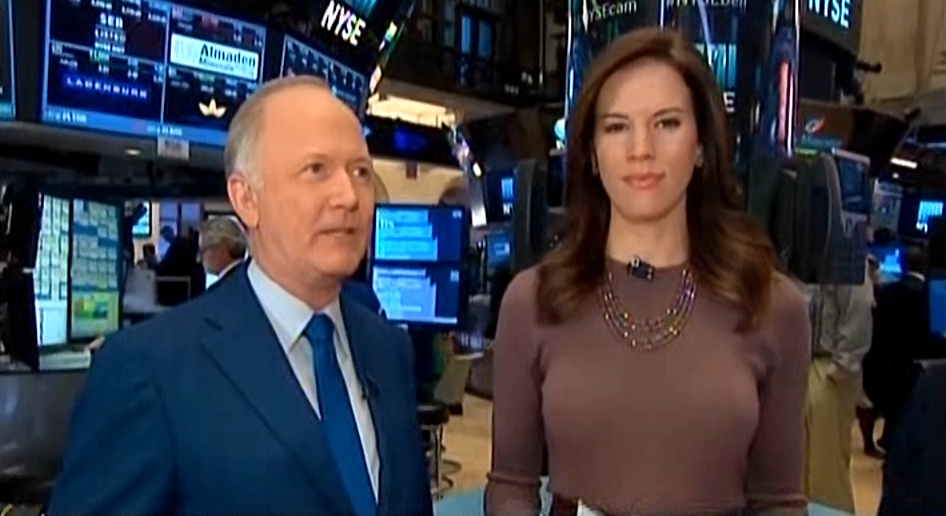 Kelly Evans scorching in Blast-Off Bronze
Brings landmark week at NYSE to spectacular close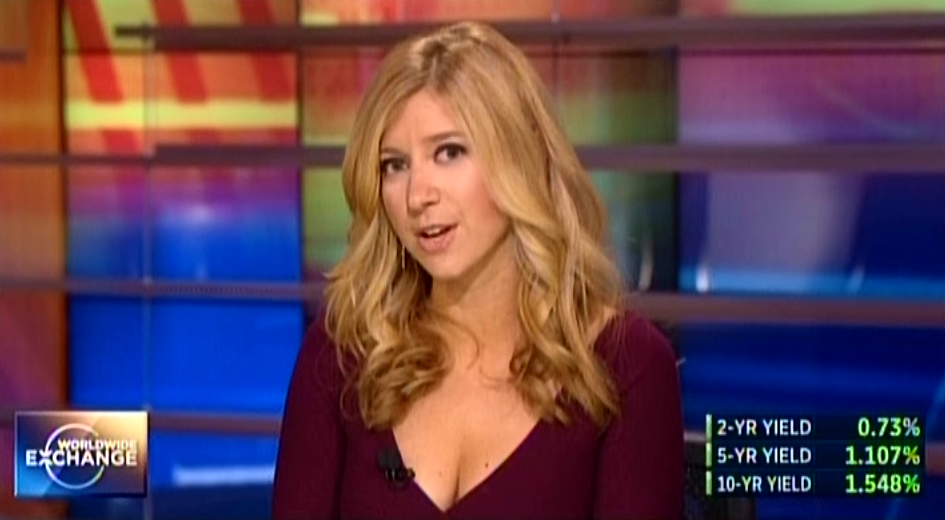 Wow! Sara in maroon on 'Worldwide Exchange'
Early morning news bombshell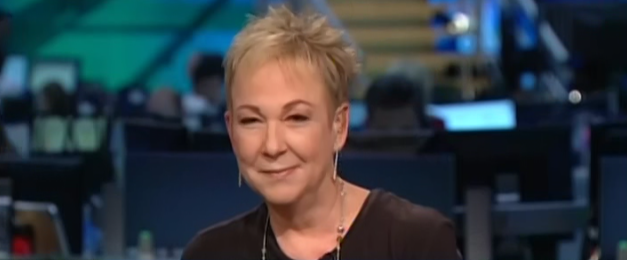 Bachelor's, poli sci, Cal-Irvine; MBA, USC
Lehman call: "People don't pay me to hope; they pay me to make an assessment. If you are managing risk by hoping that somebody is going to buy Lehman Brothers or whatever other bank is in trouble, you're not really doing your job"
Jeffrey Gundlach: "For a quarter century Bonnie was my trusted colleague and dear friend. She was honest and direct, with a sardonic wit perfectly matching her investment skepticism helping shape the DoubleLine philosophy"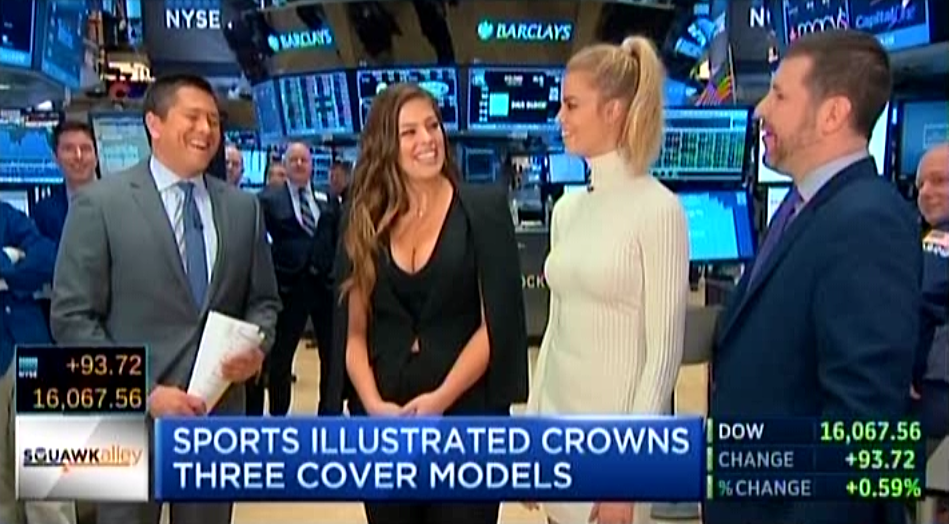 SI models stop traffic on NYSE floor
Hailey Clauson: "I mean our career is going to explode off of this. I mean, we can create businesses. Our name and our word actually mean something now"
Ashley Graham: "I had been told, you're too fat, you're too skinny, you're too ugly, you're too pretty, and at the end of the day, the moment that I said, you know what, screw all of you guys, I'm gonna do what I want to do, that's when I had my voice, and that's when I started changing the lives of so many different women"
As always, SI male accompanies the ladies to talk about the business angle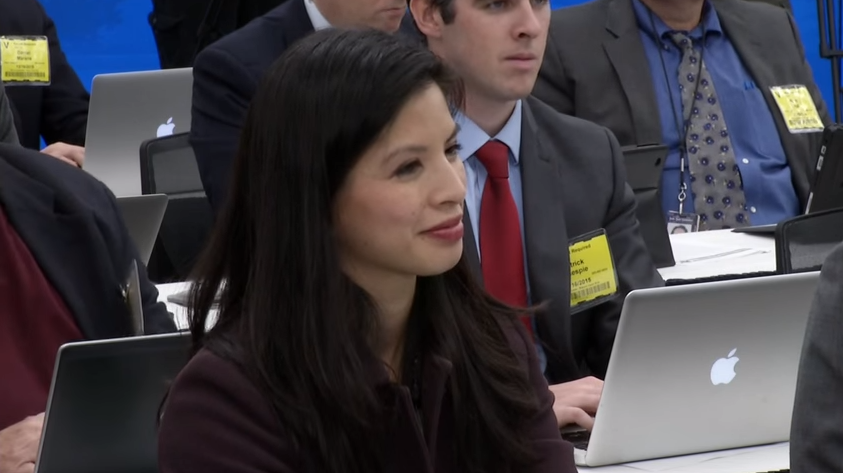 "You said earlier that expansions don't die of old age, but I think the other half of that is that it's often central banks that kill them off instead. So I'm wondering, um, how worried you are about the possibility that the Fed will have to turn around after hiking rates; um, other central banks that have tried to raise rates have had to do just that. Um, how damaging you think that might be to the Fed's credibility"
Answer: "So, when you say that um, central banks often kill them, I think the usual reason, um, that that- that that has been true when that has been true (sic redundant) is that central banks have begun too late to tighten policy, and they've allowed inflation to get out of control ..."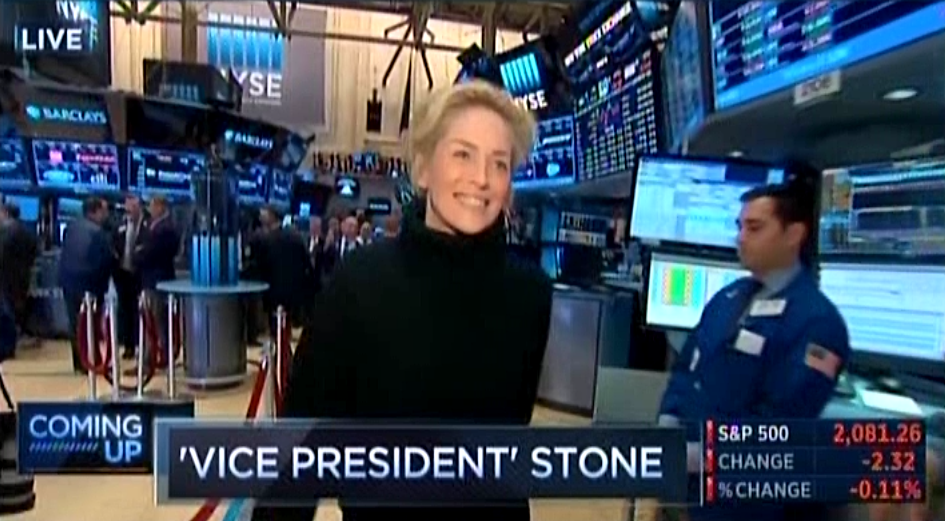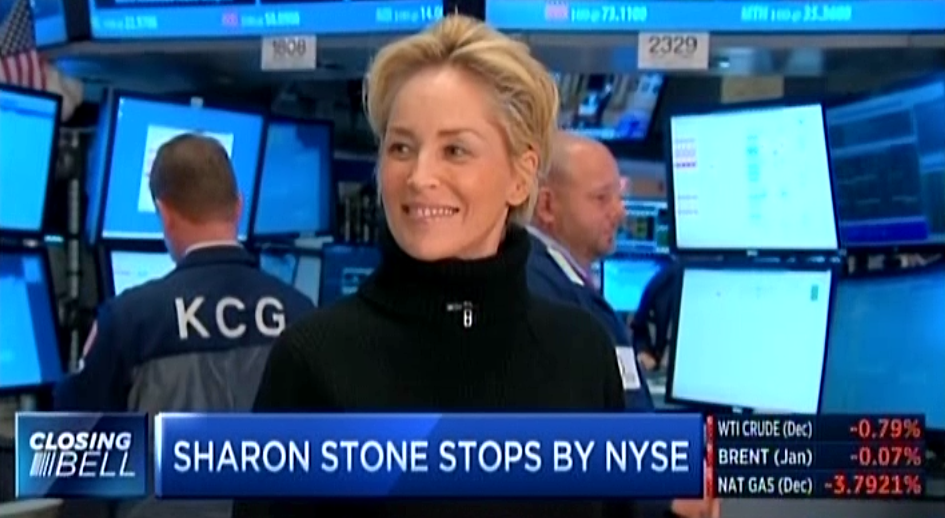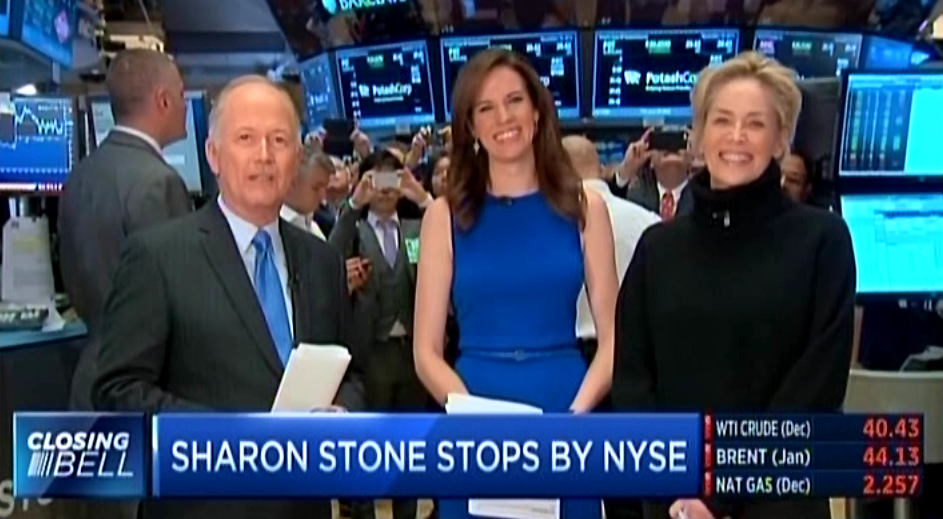 NYSE traders oblivious to Sharon Stone; fans take pictures
Evidently is playing a vice president in a TV show
"As someone with few friends, he considers business deals his way of forming relationships. (He compares doing a business deal to going out for margaritas with friends. For him they share the same pleasure space.)"
Impressive: "You can ask me anything" ... "Call me anytime"
"The Profit" supporter: "He's amazing to work for and amazing to know. He's brilliant"
"The Profit" detractor: "He's an arrogant, self-centered egomaniac narcissist"
CNBCfix editor's note: This article is a month old but was just discovered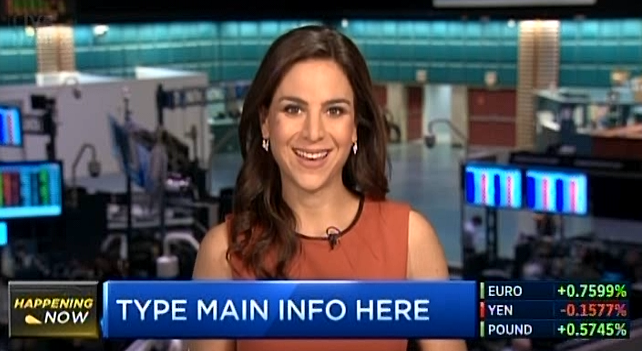 Uh-oh — someone at CNBC forgot to type the main info here
They should come up with a better strategy for dummy text
Passed
Ending: "Deals get done when there are deadlines. We'll see where it goes"
Tavern on the Green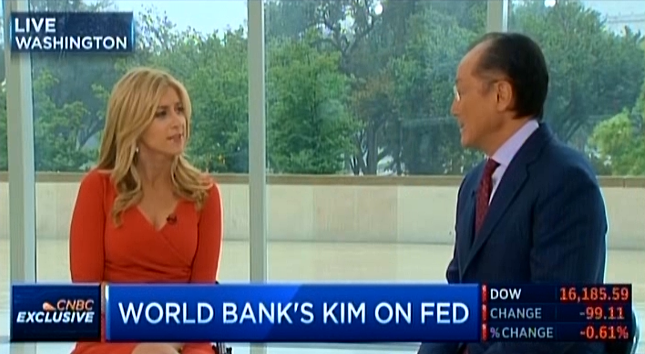 CNBC's Sara Eisen on fire in red
World Bank conversation was never so exciting
"I replayed the sequence 5 times right after the game and I still have no idea what Simms really thought or how he could go from asking why they would kick to saying they should definitely do so in the space of 10 seconds"
Disbarred in January
Team's best in 2 years
Denver: 69 share for Broncos' game
"Significantly more than the typical $50,000 that CNBC charges for its sometimes schlocky commercials for personal grooming products or gold buying services"
Ratings: Presumably channel will be OK with Nielsen this time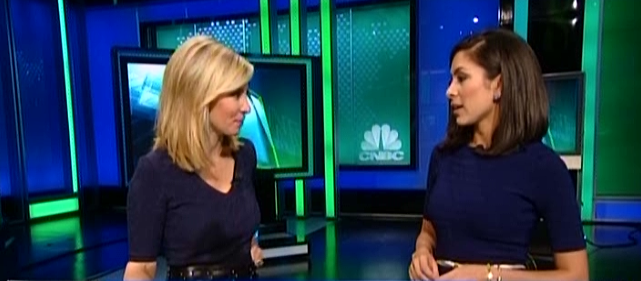 In the navy: CNBC sailing with Amanda Drury & Seema Mody
Teaming up on "Power Lunch"
Highest ratings on Sept. 13
Pregame: Joe Kernen, Kelly Evans hosting special programming
CNBCfix comment: Great move to limit main field to those at 3% or better but let's end this publicity welfare of an "undercard" debate among hapless candidates who shouldn't be in the race ... if you can't poll 3% at this stage, you do not deserve to be considered a "candidate"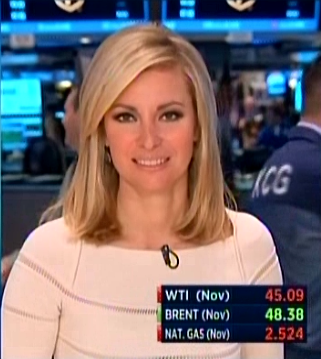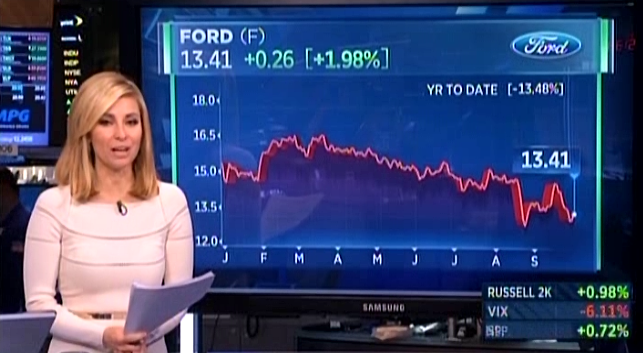 CNBC's Mandy Drury in beautiful, mesmerizing outfit at NYSE
Fashion breakthrough on "Power Lunch"
"I saw those incredible flowers, and I saw those great big giant pictures of Adam and Alison and the viewfinder. That's all I saw. You can't all of the sudden stamp the place with tragedy. It has been nothing but economic development, growth, families, vacations, happiness"
Struggling to walk to mailbox: "Everyone says, 'Oh, you're doing so well,' but they don't know that it was the careful placement of timing — from the medications and laying in my bed all the way up until the moment that the car was already started. I don't want to disappoint anyone in the process, but it is what it is. So, I give it what I've got"
1 p.m. Eastern start outdrew each of channel's prime-time matchups
"A movie about the nuts and bolts of domestic policy ... doesn't stir the conspiracy loins the way some of his other movies do"
"I turned on the light and clearly saw a spider running across the floor before hearing two stewardesses screaming 'Spider!,' but I wasn't sure if I had been bitten as it really wasn't very painful"
"This cost reflects the amount paid by the bride and groom for meals that were RSVP'd for, reimbursement and explanation for no show, card, call or text would be appreciated"
ATV club's treasurer allegedly steals about $23,000
No. 145 on Forbes' list
"Lou Dobbs Tonight beat CNBC in total viewers for the month of September. CNBC aired a variety of shows, including 'West Texas Investors Club' and 'The Profit'"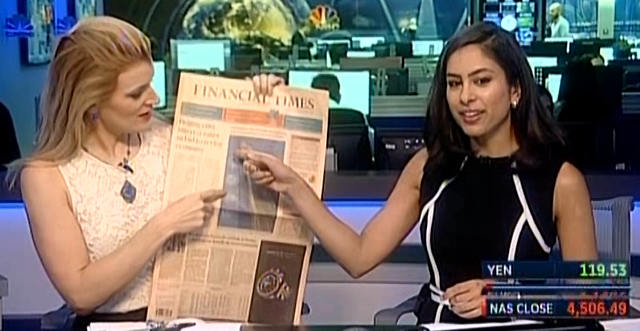 CNBC's Louisa Bojesen: 'I never go on dates'
Louisa: "Front of the FT this morning, they make a point with a big picture of the Shard, saying the Shard has defied the doubters as setting record rents for the South Bank. Here's like a little picture of the Shard, so it's a huge building in London-"
Seema Mody: "Have you ever been up there?"
Louisa: "I haven't. Have you been?"
Seema: "I hear it's a great date spot"
Louisa: "Really?"
Seema: "Yeah, I'm told"
Louisa: "I wouldn't know. I don't know. I never go on dates"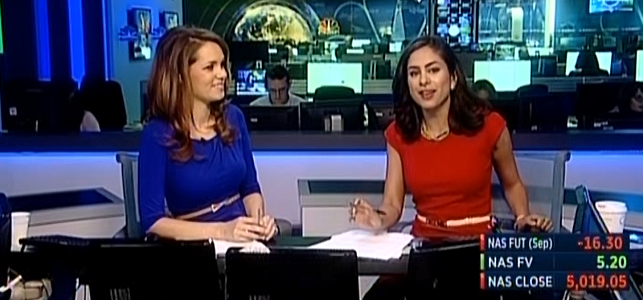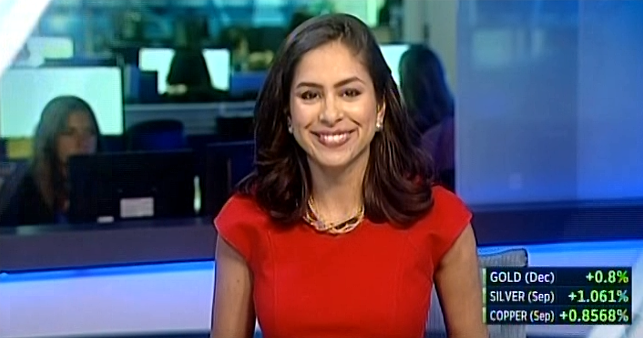 Blue & red: Carolin Roth & Seema Mody on 'Worldwide Exchange'
Carolin: "Would you wear this dress for 30 years if you could?"
Seema: "I may see; if it still fits me, why not?"
Carolin: "Why not, right"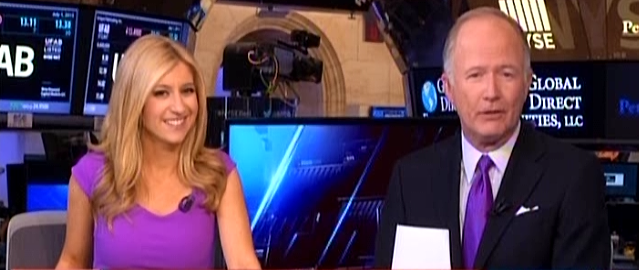 Bill Griffeth: Sara and I didn't coordinate purple attire
Bill: "This was not planned. Yes, we match, but it was nothing"
Sara: "We're just so in synch. We don't even have to tell each other"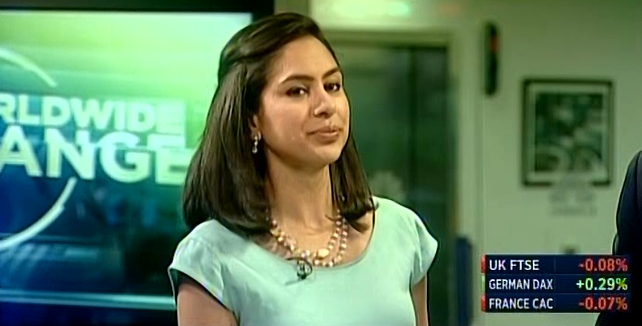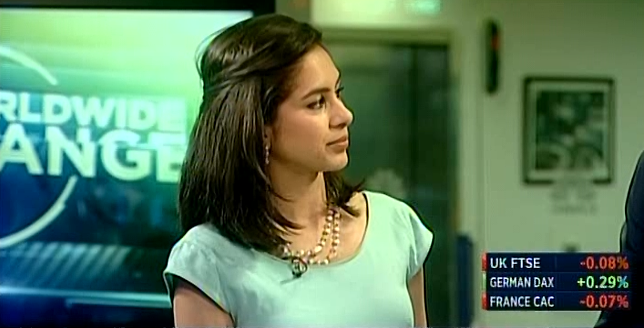 Seema Mody wows in mint green
Hears Wilfred Frost decry the existence of voicemail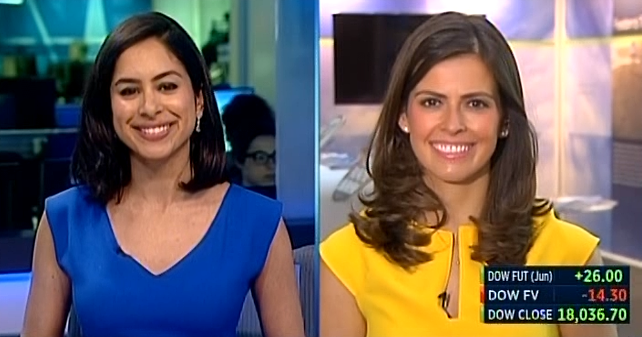 Blue & golden: Seema Mody & Nancy Hulgrave on 'Worldwide'
CNBC producer in spotlight in Madrid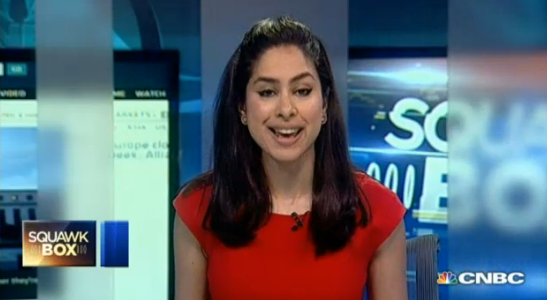 Seema Mody takes day off, gets haircut
Back on "WorldWide Exchange" after long weekend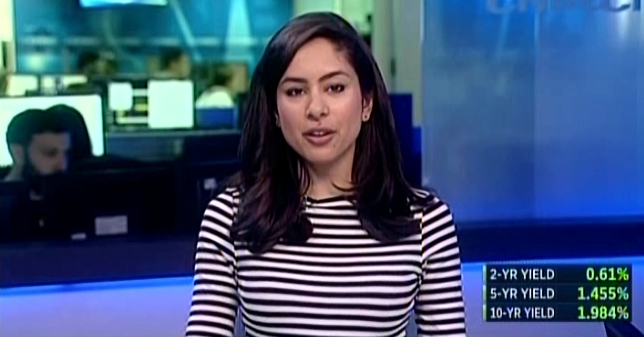 Seema Mody in stripes
CNBC's "Worldwide Exchange" ends week on a high note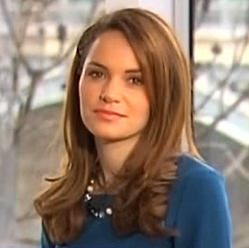 Stanchart interview closes with a visual flourish (above)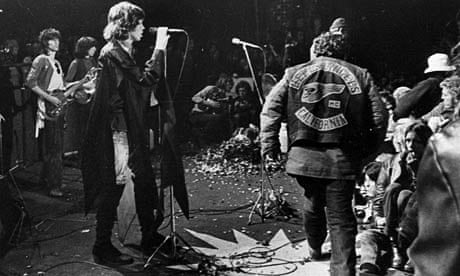 NYT: "Made ends meet by doing television commercials for large corporations like IBM and Merrill Lynch, then made their early reputation with 'Salesman' (1968)"
Credits: Worked on Sports Illustrated's annual swimsuit issue
Other than digs at Cosell and Esiason, "Miracle" man prefers compliments to controversy
The contenders: Gowdy, Scully, Buck, Costas, Nantz, Cosell ... is Al Michaels
the greatest sportscaster of all time?
"The apparent cause of Rich Ilczyszyn's tragic death was a pulmonary embolism caused by deep vein thrombosis, Rich's coworker told us today"
Family: "Rich had a love for life as well as an appreciation for the fragility of it. He always encouraged others to live fully and spend time with those they love and hold dear. iiTrader is a testament to Rich's inherent creativity and resilience. iiTrader will continue to innovate and move forward"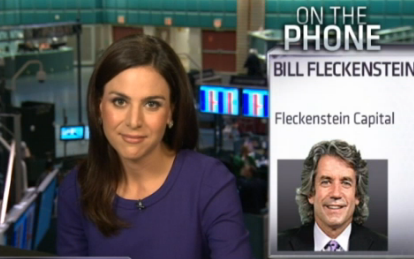 "The certainty with which the woman that I got interviewed by this week sees the future, and the need to be involved in stocks is rather remarkable since most talking heads don't know anything about investing"
Still waiting: Article notes no sign of short fund promised since late 2013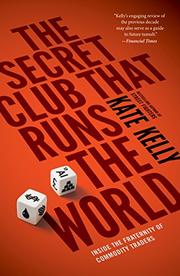 Kate Kelly's dry account of commodities world fails to pose an important airline question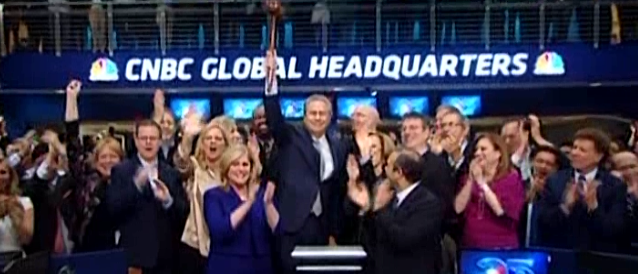 "There's been a lot of highlights ... I would say the proudest I was of the organization, was in the- leading up to the financial crisis in 2008, and the year or year and a half or so that followed it, I felt like, as if all of the hard work that had gone into building the organization over the first 20-plus years, or so, had really paid off ... I was so proud of the way CNBC not only reported the story, but the way they treated the seriousness of those events"
Tears: "Do I see a little moisture in your eyes, Tyler?"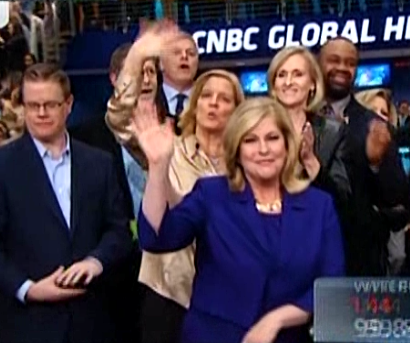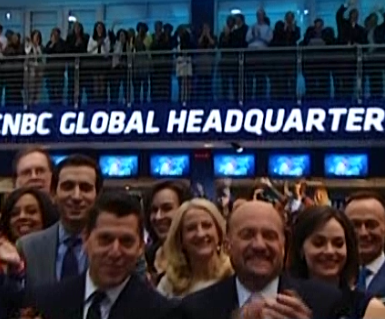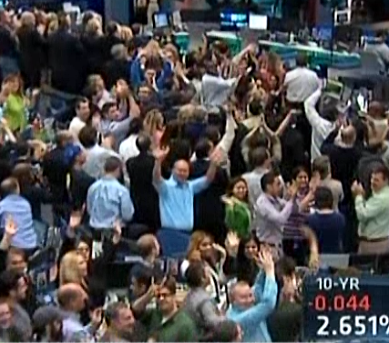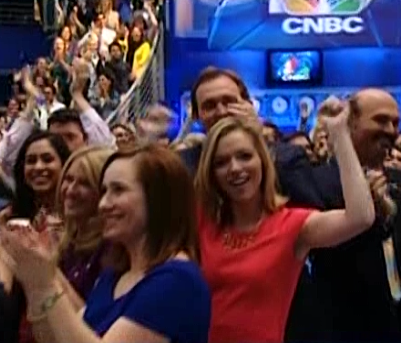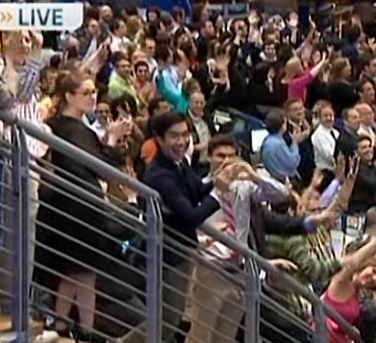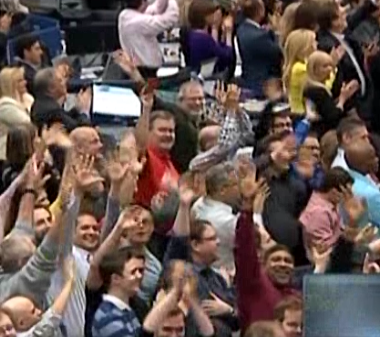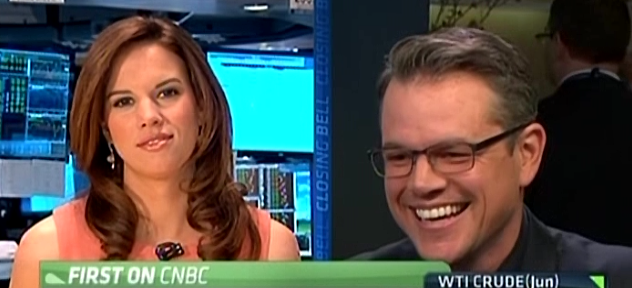 Kelly Evans: "Matt Damon, if only you could play a superhero who could deliver clean drinking water to the world's poorest, uh, dare I ask whether you could play Aquaman and in fact leverage your celebrity to draw attention to this cause through this new movie that potentially uh, rumors are out there you could play Aquaman in"
Matt Damon: "Playing 'Aguaman' (sic)? Is that the ..."
Evans: "A-qua"
Damon: "Sorry, that's a terrible joke"
Evans: "You can go the Spanish route if you want to. I mean-"
Brian Sullivan: "There is international distribution for the Justice League, so it's fine. It's the character plays (sic)"
Damon: "We're huge in Latin America, Um, uh, no, well, you know, since they, since they made Ben Batman, I've been showing up at his house every day dressed as Robin, but um, my little campaign I don't think has, has gone too well so far. So far I haven't been contacted by anyone to, to be in the movie, but with Ben in there-"
Evans: "Would you do it though Matt? Because look you have to say it would make a certain amount of sense for this cause, if you did it ONLY for this cause, it would actually make a certain amount of sense ..."
Damon: "Well, all right, uh, uh, I'm open to being in any good movie as always; it might be a bit of a stretch ..."
Karen Finerman: "Well my first response was I just could not believe he said it. And so I, I wanted to make sure that I had it right, and I went and I looked at the video, and of course you just showed it, so yes, he said it, and, uh, I, I, I know, I know that he's apologized, that he didn't mean to offend anyone, and I believe he was saying it, he was- an attempt to be very candid, I can't believe also that he didn't think that will- would never get out, but it's sort of- I mean on so many levels, it makes me wonder, 1, what if you don't nurse, do you not then have that- are you, do you keep your judgment then if you don't nurse. That's sort of something that popped into my head"
Amanda Drury: "And also, is he also saying that global macro traders that are guys are not great dads because they're always off 24/7 on the phone trading stuff"
Karen Finerman: "Right, I just- I don't really accept that premise either. If you are a mother, I really sort of do wonder, how long this would knock you off your game for. And, it, I don't know, on so many levels, I know so many women, far more successful than I, who have done an extraordinary job of raising kids, and also, uh, you know, trading, trading their books"
Michelle Caruso-Cabrera: "I think Paul Tudor Jones said out loud what we all know to be anecdotally true. That women, it's not that they don't have the ability, it's just, if they have a child, priorities tend to change. It takes up a lot of time. A child is a huge, huge commitment. And so-"
Amanda Drury: "And not necessarily a bad thing"
Michelle Caruso-Cabrera: "It's not necessarily a bad thing, he's not saying that, that they can't do it, it's just, it gets a lot tougher. Priorities often change. And I think Karen, you are awesome, but you are the exception I think that proves the rule. Let's face it: How many other women are on 'Fast Money.' I mean when you look at the breakdown of people- when you look at the breakdown of people who are on CNBC. It's a guys-and-ties network. I mean let's not kid anybody!"
Karen Finerman: "Yes I hear you-"
Brian Sullivan ridiculously removes tie: "Here we go, no more guys in ties"
Karen Finerman: "Let me just add 1 thing"
Brian Sullivan: "I don't wanna get accused of dodging the conversation. All right, I know hedge fund managers that have what they call the large-house indicator. Right. What they say is, if they have an investment manager, or a fellow hedge fund manager, whatever, that starts to build a new mansion, they will often times use that- or CEO of a company, they'll use that as a negative and either get out of it or trim, because building a home is a year-long process, takes a lot of energy, you're not focused on what you're doing. So I don't think just has to be about gender. If you've got any big undertaking you take on, that reduces your focus. I'm not defending what he said-"
Michelle Caruso-Cabrera: "Except this happens to be about having babies for women, which is just a huge thing in, in most women's life"
Brian Sullivan: "If I was a hedge fund manager and a CEO of a company bought a 200-foot yacht, I would sell the shares of that company probably short that next day"
Karen Finerman: "I mean also there's the private plane indicator, you get the private plane, you're not hungry anymore, then you don't care. I, I don't really buy that, I think it also makes the case that women don't have the judgment to know, after they've had a baby, whether or not they are still interested in being in the game. Now that may be his experience, and I believe him when he says that's what he's found to be true, and he gave a couple examples of a, you know, two women from Maryland the '70s, he probably has more recent examples than that, but is he just open to the possibility, the possibility, that maybe it's not true, that there will never be just as many women investors as men, never, period, end of story. Isn't it possible?"
Amanda Drury: "And the other thing is Karen, and you've touched on this, I mean, we would've said in the past, it would've been decades, maybe not even so long ago, we would've said that we can't have a good female doctor, she can't possibly be on call because she's got to be at home feeding her child at night. Right?"
Karen Finerman: "And now look. Now look, there are just as many women, or maybe it's about the same number of women graduating from medical school as men and you're right, years and years ago, that was thought as an impossibility"
Commodities king laughs off report, calls Oracle's 45% loss "inexcusable ... poor trading"
Told Brent Hunsberger of Oregonian in June: 'Warren Buffett is an idiot'
Responded to reader critics at Oregonian site: "Last year I did indeed lose money... 2%.
Other than that, for the previous 14 years I've averaged about +12%, with 22% as my best year.
... I'm also long of Goldman Sachs and Loews while short of Berkshire Hathaway for the past
two months, and have added to that trade along the way as the profits have built up."
Ignored? Days later, CNBCfix was only media site to pick up jaw-dropping Oregonian story
Jeff Macke on BRK-B short: "Congratulations to Dennis Gartman, who saw this coming"
CNBCfix exclusive: Baseball needs to scrap "leagues" and give fans intra-city rivalries
Overreaching documentary shows strengths, weaknesses of anchor, could use Tim Seymour
One sentence by arrogant chap deserves scrutiny for puffery at the expense of logic
Carl Quintanilla has some interesting stories, but lacks comment from Queen of Talk herself
CNBCfix review: Scott Cohn's "Secrets of the Knight" has good but unfocused material
Outsourced CNBC original with Melissa Francis mostly seems like promo for NBC broadcast
Doesn't dig as deep into infomercial ads as it could, but cuts like a Ginsu knife
CNBCfix exclusive: It doesn't provide "competitive balance," but manipulates stars
All from Jared Bernstein's fee: Consider Tony Paradiso a must-read at nashuatelegraph.com
Becky Quick, Erin Burnett, Trish Regan appear to make hot list, with nod to Maria Bartiromo
(Ex-)CNBC reporter/Arabic scholar/beauty praised by philanthropic American Ireland Fund
Impressive documentary of mortgage collapse will appeal to the pros and the laymen
Lackluster documentary is decent, but Trish Regan puts on a fashion show
CNBC travel correspondent Peter Greenberg digs into Norwegian Pearl's financials
CNBCfix.com ©2017