The good: Welk regular, Grammy, female vocalist of 1971 for "Rose Garden"
The bad: Boyfriend granted restraining order; DUI charge
The ugly: Accused of stealing Harry Potter DVD at supermarket
Suspected of accessing exchange's computer system, inflating his account
No foul play is suspected
"He was told that, either way, he has to be out of his office next week"
Goal of 1 billion
"We have reached a time in our world where we are all aware of the fact that within not too many years, there won't be any wild animals anymore. And it's partly because of the Great White Hunter"
Nikki Sixx: "Sorry for the delay. This building did 'not' have their act together today. We will have 100 (percent) of our show later"
Arena: "My information isn't in agreement with his, but I don't have any more detail as to why he would say that. My understanding is that the delay was on their end"
"Have the whispers abated? Are we acknowledging mental health issues more openly in 2015? Yes and no"
City Council member backs off proposed "smoke scrubber" requirement
"Bro, I'm like a big movie connoisseur. Like, I wanted to come out with this blog called 'Taj's 10s.' I go to the movies twice a week, and then my collection is pretty serious"
"We knew that from a newsworthiness standpoint, the general public might be easily fooled. But in the coming days — just like the Wells Report being picked apart after its issuance — the same thing happens with this"
"Delivering a competitive performance in today's oil market downturn"
"How do we constrain this extraordinary rise"
"This is a religious garment. It's not so you can hide when you're going for a doctor's appointment"
"I bought them thinking they were pretty professional. They didn't show anything other than my legs, which I don't think is too provocative"
"We are attacking every aspect of our cost structure"
"He provided one of the most cohesive explanations of Twitter's mission as well as challenges we've heard in a long time"
Previous CNBC bomb: "He took that interview a little too lightly"
"The competitor in you wants to see the best team out there, and why not beat Tom Brady in Gillette Stadium on a Thursday night game?"
"Maybe in 10 years, every home will have a drone, and every home will act as an airport"
NTSB staffer: "Eventually, there will probably be some kind of major UAS accident event"
"It took about 6 phone calls for me to realize there wasn't a catch"
"Separate from his own Purple House, which was demolished a decade ago"
"It's another reason to be optimistic because I don't know of any market top where the public was redeeming out of equity funds and putting money in fixed income products. I think it's all a residual of 2008"
Played with $100 chips at craps table
"Increasing speculation that the man was, in many respects, a misogynist"
"Would have taken the whole thing very much in his stride"
"2 [or] 3 weeks ago I was quite bullish on stocks. [But] now I see a lot of reasons to be at best neutral on stocks here in the United States and even slightly bearish of them"
Paid $35 to pose: "If you know me, you can tell it's me. But I think everyone assumed the girl swimming was the girl from the movie"
Neighbor of one of the boys
Each labeled with a woman's name
"One of the reasons we make these movies is because the world can be so horrifying and we all need to laugh just to deal with it. So to have this happen in a room where people were smiling and laughing devastates me. My thoughts and love go out to the victims and anyone touched by this madness or any madness"
"The growth has been fueled by Prime growth and selection growth"
A first: Company discloses Washington state head count of 24,000
"Concerts were streamed more than 400,000 times by cable, satellite and online viewers, broadcast producer Live Alliance told Billboard. That's the largest syndication of a live music event in history"
"We're hoping word will spread far and wide that the game is over"
Made 69,178 vehicles last year, down from peak of more than 200,000
"It was an offer they couldn't refuse"
Quarterback will take fine, not a suspension
1 injured; the other not
Showed semiautomatic handgun
"Marnie" at 47: "It's far closer to Hitch's worst than to his best"
No. 98: "Heaven's Gate"
No. 60: "Blue Velvet"
No. 53: "Grey Gardens"
No. 31: "A Woman Under the Influence"
No. 21: "Mulholland Drive"
"As we said in the past, we do not plan to disclose Apple Watch metrics because we don't intend to provide insight that could help our competitors"
Tim Cook: "Our June sales were higher than April or May. I realize that's very different than some of what is being written, but June sales were the highest"
Passengers restrained, did not require treatment
Possible Pittsburgh bid for 2023 Super Bowl: "The decision's made by the ownership and, at some point, in time we'll address it"
D.A. says heart problems likely to blame
In separate vehicles at construction site
Had several outstanding warrants
"Japan and its constituents have come a long way, both economically and politically, since that distasteful era which has shadowed that nation for over 70 years. It was time to bring that era to an appropriate ending"
UA stock fell a grand 68 cents after 17th hole
Each team gets $226.4 million
ALL CAPS
"It recognizes this is our home"
AP: "She has acknowledged searching Twitter for future Badgers and says she wanted to inform them of changes to faculty tenure and shared governance. She has also tweeted that there are similarities between Gov. Scott Walker and Adolf Hitler, drawing the ire of conservatives"
Paper: "Signs posted around the hotel cautioned passersby that 'Hotel Impossible' is shooting in the area and that anyone's presence in the area would be deemed consent to be recorded for the show"
Plan to establish 275 shops in Calfornia over several years; 1,000 over long term
Already a member of the Albuquerque school board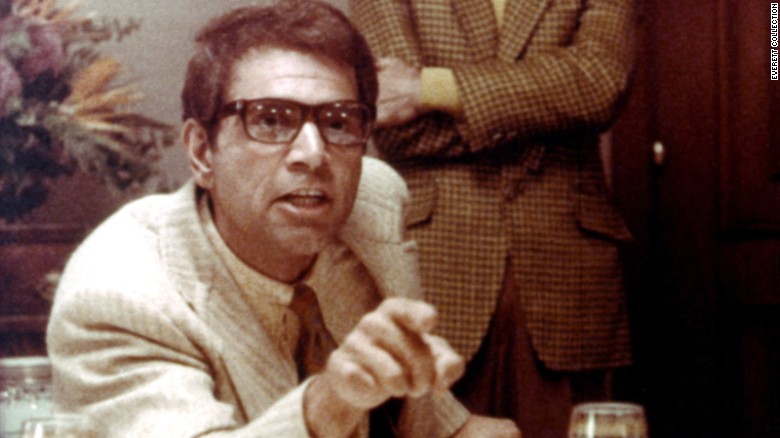 "When I got the part, I went in to Francis Ford Coppola, and in those days, the word was, 'Read the book,' which I already did, and then the actor would suggest to him which part they would like. Well, I went for ... I dunno, one of the Italian parts. Maybe the Richard Bright part. But Coppola goes, 'I got my Jew!' And I went, 'Oh no, Mr. Coppola, I'm Italian. I wouldn't know how to play a Jew.' And he goes, 'Oh, shut up.' He says, 'The Italians do this,' and he punches his fingers up. 'And the Jews do this,' and his hand's extended, the palm flat. Greatest piece of direction I ever got. I've been playing Jews ever since. And people on the golf course will say, 'Hey, Alex, would you call my dad and leave a line from The Godfather?' I say, 'OK. "I buy you out, you don't buy me out!" ... But I enjoy doing it. It's fun. I've been leaving Moe Greene messages for 40 years"
Other roles: Played Jo's dad on "The Facts of Life"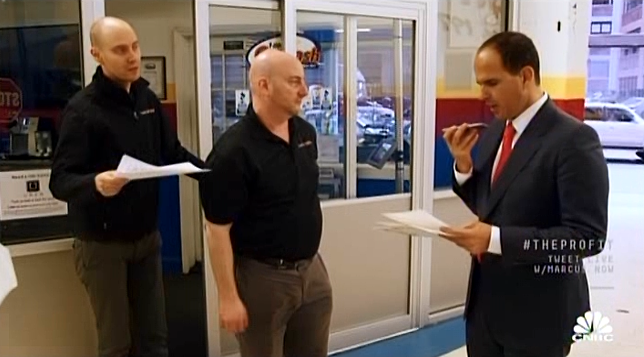 CNBCfix review: Updates show "The Profit" should really be called "The Spend"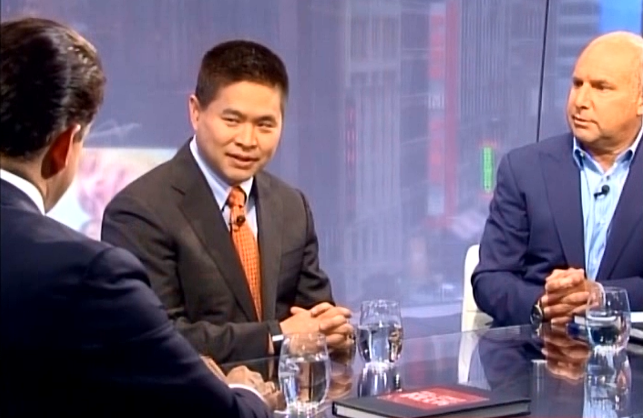 CNBCfix review: Exchange upstart says his computer tells him 100,000 shares of XYZ are available, but they weren't all available from the same source
Actress not home at the time
"Owns 2.24 million shares of Goldman Sachs valued at $472 million based on Thursday's closing price. He also has 536,582 exercisable options worth about $5 million, according to company filings"
Hoffman: "Presidential elections are often won or lost based on core economic positions, understandings and values. Our nation's economy and place in the world, job growth, entrepreneurship and the pursuit of the American dream live at the very center of CNBC's mission each day and will be the centerpiece of our line of focused questioning at this debate"
"It is unbelievable. I don't think I've seen anything like this. People are coming in and buying it by the case"
Company vehicles "are being hit surprisingly often" by distracted drivers
Jill Soloway convinced: "It was my last choice ... They don't want anything anybody else has. They want stuff that really f—--- up the status quo"
President in town for fundraiser and Broadway show
"Want to give LAX passengers the same options that they have throughout our city"
"Police learned the vehicle involved in the crash was a company car for United Airlines, and they traced it to the airline's facility in the 1200 block of East Algonquin Road"
Friend: "Gordon doesn't have any malice in his body. No one's ever heard of a 1,500-foot restraining order ever. Even for battery or domestic violence cases, it's only a few hundred feet"

CNBC's Carolin Roth in black
Handling of Icahn Twitter account proves amusing
"I am just looking for anyone that may be coming in with kids and surprise them with an extra $50 to get some groceries"
"The audience 'Aw!'-ed their disappointment during the first set when Stills turned away an electric guitar handed to him by mistake, opting instead to switch acoustic guitars, though his second set provided all the electricity anyone might have yearned for"
90% of users see original content; "another indicator we are on the right path"
"A higher than average number of customers"
"Tech CEO" offers $80,000 for one of the band's Grammys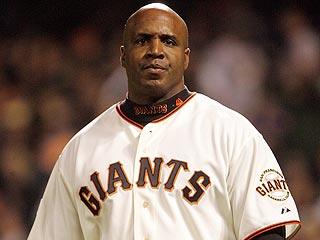 "As much as anything, Bonds likely didn't make the trip out to the mound with the other 'greatest living ballplayers' because he's not old enough. Baseball thrives on nostalgia, and fans love the notion that the players were better in the good ol' days of their youth"
"I was working as a stockbroker in New York and had the seemingly perfect life. But I was unhappy, and someone I knew convinced me to see a shrink. I walked in and told the doctor I wanted to write music. He said, 'What's the problem with that?' I told him that didn't go over well in my family. He listened, took my money and said: 'Here's a note of permission to write music. That's all you need to clear your conscience'. And it's funny, because that's all I was looking for: permission"
Registered on Friday by an individual who listed an address in Panama
"It was horrendous. Emotionally, I was eating every word that I had uttered"
Phil Collins nearly walked out: "It became a Led Zeppelin reunion. I turned up and I was a square peg in a round hole. Robert was happy to see me, but Jimmy wasn't"
"Apparently Red Ink is the New Black"
Zach Johnson: "I don't know if it was a backfire from a boat or firecracker or what. It sounded like a gunshot obviously"
"The thing that really bothers me, and that's been ongoing for my kids, our kids, Pete always said, 'Ray and I were out till 4 o'clock in the morning.' It's like he's always forgotten the real situation that there were 6 of us there, including all of our wives. We had dinner and he said, 'All I want to talk about is Johnny Bench,' which obviously we did because he was my contemporary in the National League"
"I think the thing that makes it work, is what they are not asking for is a fire sale of Greek state-owned companies. ... They are transferring companies or bits of them into the fund and they are going to run those companies for profit and run those companies in a way that delivers maximum return possible"
"I can't remember the last time a marketer mentioned Reddit to me"
"It breaks my heart that the spreading of hate and discrimination can be a cornerstone for a local newspaper"
"He was truly a Renaissance man. Scholar, author, actor, activist, city councilor, jurist, husband and father. Well done. You will be missed"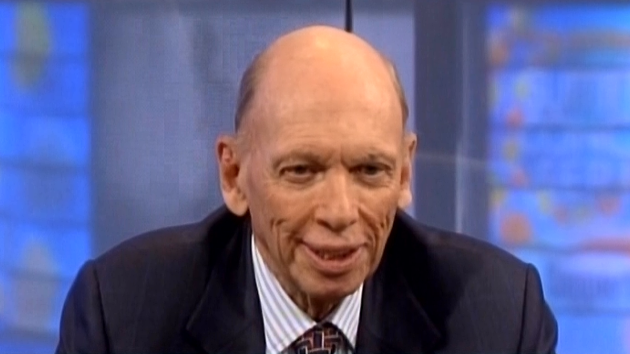 "I went to Harvard, and it changed my life"
"From the second I heard that Dead (sic) were going to play a (sic) 3 farewell concerts in Soldier Field, I knew the Freak Show was on its way. My only hope was to stay as far away as possible from them, something I was thankfully able to do ... The Grateful Dead simply didn't matter. They were never a part of top-40 radio that I can remember, and they had ample time to do so given their birth date in 1965. Now, I'm not saying that hit-making is the be-all, end-all in music, but it was the way of the world back then, especially because there weren't a million gadgets around to find music. ... And despite the passage of time, I've somehow managed to keep that simmering fire of distaste in my gut, even as their one and only top-10 single 'Touch of Grey' hit the charts in 1987. Whoop de doo"
"I was able to do it and I have fortitude to do it. That's the main reason I did this"
"I'm a big believer in people being able to say what they want to say. But when freedom of speech and business cross, then the person you're doing business with has a right to choose who they do business with"
Editing: Camping World CEO's letter misspells "camaraderie"
"He passed peacefully surrounded by the people he loved most, including his 3 daughters and longtime partner, as some of his favorite songs played in the background, such as Lynyrd Skynyrd's 'Sweet Home Alabama' and Van Morrison's 'Leaves Falling Down'"
Madden mistake: "I was head coach of the Raiders the entire time Kenny was there"
"Most of us grew up with him and didn't even know it"
"Software rollout didn't quite get coded the way it was supposed to get coded. This is an egregious example of how software can be not quite coded properly and cause big problems"
Michelle Caruso-Cabrera in Athens; Steve Liesman in Berlin
Paper: "Upon entering the home, deputies discovered the sound system, including three low-frequency speakers mounted to a board and placed face-down on the floor in the living room, hallway and closet. The face-down speakers were also weighted down by dumbbells and cinder blocks. ... 'A Blackberry tablet wired to the amplifier played a "workout mp3" on a loop that produced a noise that sounded something like a bass-clicking noise that can vibrate a room,' the deputy wrote in the arrest warrant"
Also took down Bill Cosby statue at Hollywood Studios theme park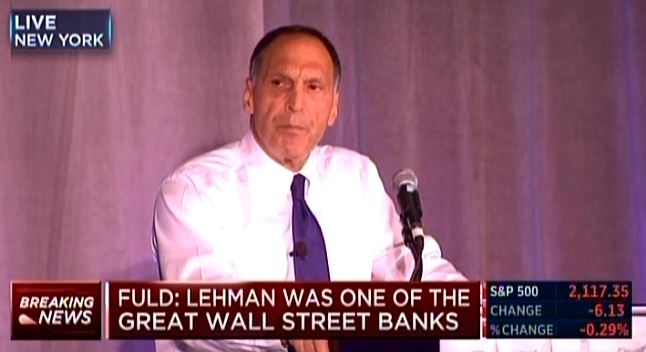 "They're just not spending as much time there anymore"
"My caddie/driver/bodyguard went under the ropes. We cleared the ropes in the cart, but the golf clubs did not, and they sort of boomeranged and whipped. It could have been a decapitation, but, instead, we're just happy to be here having some bottled water"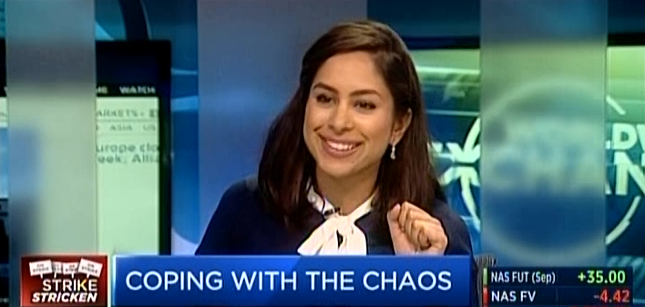 Seema Mody has fist-pumping outfit on 'Worldwide Exchange'
Futures, everything else looking up
Landon Dowdy: "Problem, uh, for Alcoa is global-rolled products business which makes sh-t (sic), sheet metal for the auto sector"
Gasparino: "You heard it here on @FoxBusiness the nyse historian says outage at the @NYSE questions whether we need a nyse since stks traded as usual"
"He was using his car as a weapon"
Booking: Had to post his driver's license to be released
"We have to redesign our cities, our homes, our cars, our electrical generation, our grids — all those things. And it can be done with intelligence. We can get more value from less material"
"idk if I can trust u"
Sad: "He was the light of many people's lives and the world to the people that knew him, and he would give the world to any that asked"
Day before he died, he watched "101 Dalmatians"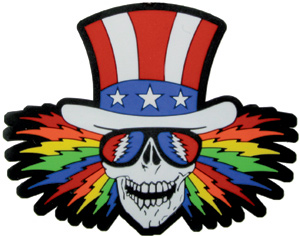 "Final tally was about 212,000 paid attendance ... an average ticket price of about $120"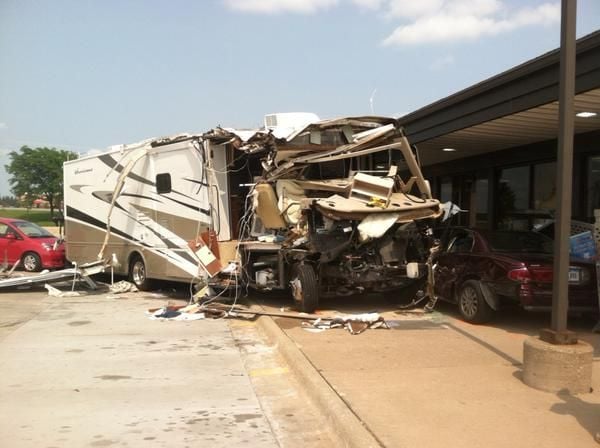 "I was yelling and freaking out"
"I'm moving on to the next chapter. I'm excited about it"
Home raided
Self made: Mailroom hire of William Morris Agency landed at MCA
Denver: Noticed at small Greenwich Village nightclub; overwhelmed by easy manner, "He would be a test case for all my theories on selling and packaging, for everything I had learned since I left home"
Movies: Didn't understand "Nashville" script, but "Altman did, and it was Altman who was going to make the movie"
"Karate Kid" remake: "Questioned it 150,000 times" before backing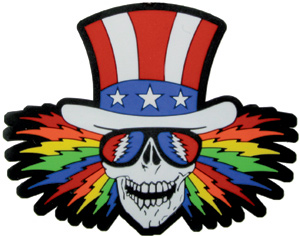 "CPD's primary focus was on fighting violent crime and addressing the illegal guns that threaten our communities"
"Someone in the party ought to start some sort of petition saying, 'If Trump's going to be on the stage, I'm not going to be on there with him'. I'm toying with the idea of it"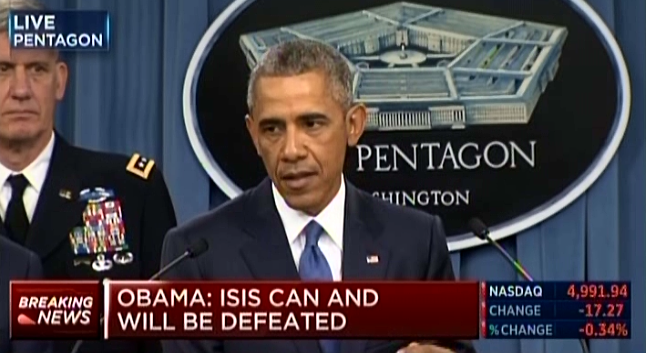 Obama, 53, admits U.S. lagging against small-time terror misfits
"We're gonna have to pick up our game to prevent these attacks"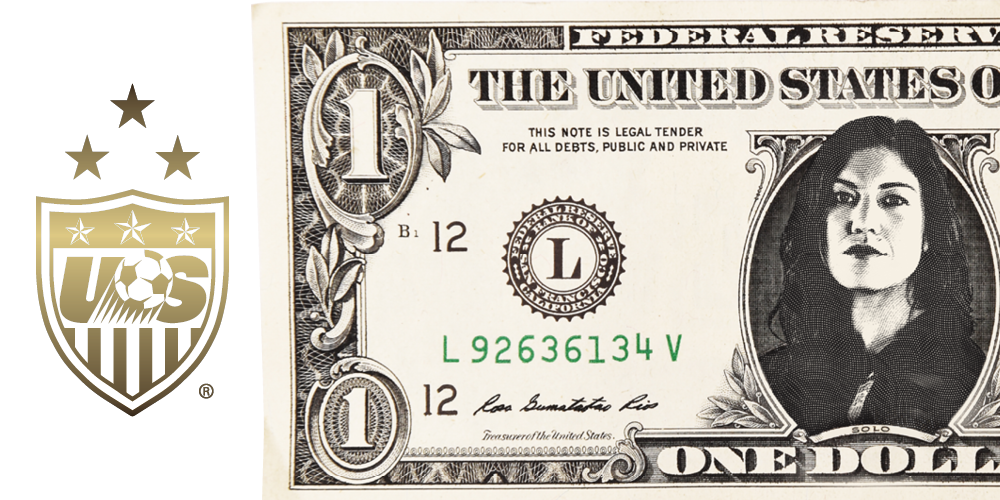 "How about the best Women's Player and Goalkeeper in the World"
"What's happening on the ground means the situation is slipping out of the control of the politicians. I don't think that's being factored in enough"
Feldstein, 75: Favors "leave of absence" from the euro
"OK, looks like there's some type of incident going on with Cara Liu out there. Not exactly sure what is going on. ... Let's try to get more information on what's going on with Cara. Hopefully, she's doing OK, first off"
"Starving the city as people literally dropped dead in the streets and were left there ... I worry about my country, America, where useful idiots and schemers tell the people that what is happening over there could never, ever happen here ..."
Programming note: If you get the paywall, just type the headline in Google
Played by Bob Weir before its purchase
Charlie: "from my i banking source on why $TWTR wont be sold to $FB: 'Zuck wld face a shareholder revolt for paying up for asset he doesnt need'"
Critic: "Irresponsible to start the rumor and equally to say your banker friend rejects the notion' way to hedge it either way tho. Kudos"
Charlie: "tough luck pal i reported $twtr is open for a sale @Recode reported FB is interested and now i give u the other side"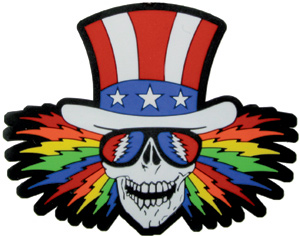 70,764 breaks 67,936 sold for U2's 360 Tour in 2009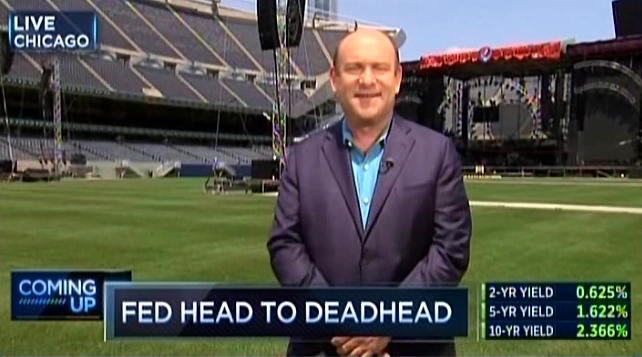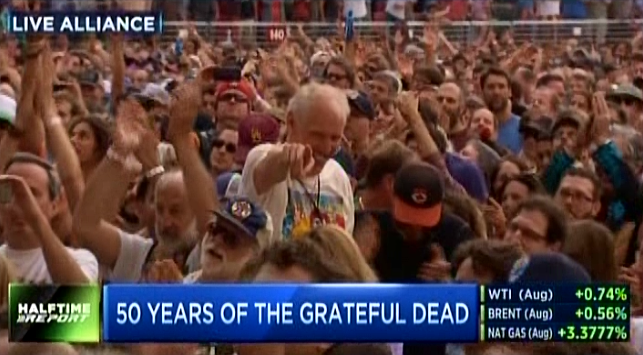 3 concerts, short documentary, interviews ...
Associated Press: "While some in Britain were working to get Jewish intellectuals and communists out of Czechoslovakia, no one was trying to save the children — so Winton took that task upon himself"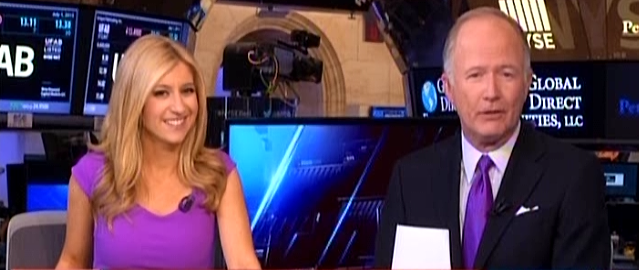 Bill Griffeth: Sara and I didn't coordinate purple attire
Bill: "This was not planned. Yes, we match, but it was nothing"
Sara: "We're just so in synch. We don't even have to tell each other"
"I didn't sleep for 2 days after it happened. My mind went totally blank"
Punk's princess"
"Has become a terrible embarrassment to the state I live in and love"
Had been airing twice a day
L.A. Philharmonic performs score
"I am not a Grateful Dead fan"
"I made less than Chelsea Clinton"
Not under any kind of investigation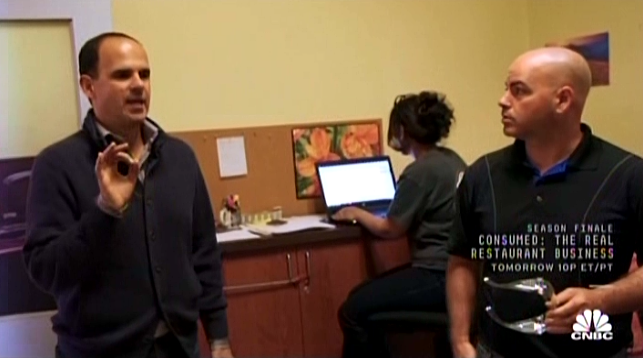 CNBCfix review: Better have a plan for Camping World, or prepare for scolding
"The two things that have meant the most to me are giving the commencement and receiving an honorary doctorate at Loras College, and the Iowa Broadcasters Hall of Fame. Because Iowa defined who I was"
Cash taken in both cases
"Everywhere we look, moderate weather seems to be going extinct"
Received over $3,500, no dye pack, even helicopters couldn't track
Apparently at least one person tweeted criticism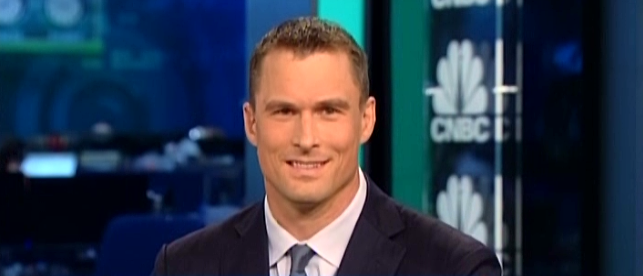 "I was making more money in real estate than football"
"Racist symbol" in "recent, modern times," though "not perhaps at the beginning"
Apparently confuses Chicago festivals — or maybe not
"Unforeseen circumstances;" 153 jobs lost
Paper: "According to police reports the 2 men were arguing over the amount of spice to put into Buddy's Seafood Market gumbo Tuesday where the two men worked. Thompson armed himself with a wooden board and Halley with a small wooden knife. Thompson then retreated and returned with a knife"
"It should be a reasonably isolated situation but we don't know that for sure"
"Whatever they want to do is OK with me"
The comment: Mexicans "bringing drugs, they're bringing crime, they're rapists and some, I assume, are good people"
Alcohol deemed factor; might not have realized object was lit
Flat: "Through the three and a half-hour, two-act concert, the colorfully clad crowd danced in the aisles or at their seats, cheered outstanding musical passages, sang along, waved their arms, and generally created a lively, festive atmosphere that was not matched by the performance onstage. If there was any sentimentality over the celebration of a golden anniversary and the passing of an era, it was only found in the audience"
Long strange ticket odyssey: "The happy energy was everywhere, including among those who walked around holding up a single digit, a Deadhead signal for needing a 'miracle,' which means needing a ticket, usually free. ... But not that many miracles were needed because a ticket with a face value of $200 could be had for as little as $39 on StubHub in recent days. The assumption is that speculators scooped them up in anticipation of a healthy aftermarket that did not materialize. There were 80 pages of available tickets on StubHub and though the concerts were a sellout, they were a soft sellout"
"It seems a lot of people who ran to Amazon's virtual store are actually afraid that the film will be banned or pulled from circulation due to my column. And they haven't been shy about telling me about this concern in dozens of angry tweets and emails, no matter how many times I have tried to correct this erroneous impression on social media"
"Maybe they should build more affordable housing in Mountain View"
Mom: "I got our money back but the damage is already done ... my children are terrified and keep asking questions"
"This widely circulated, old meme ended up on my Facebook page inadvertently and as soon as I was informed of it, I took it down. As a longstanding public supporter of gay and women's rights, it does not represent my views"
Demands "independent genealogist" to review the show's contents
"Learned that when you are lucky and/or smart enough to have made a total return of 457% in only 14 months it is time to take some of the chips off the table"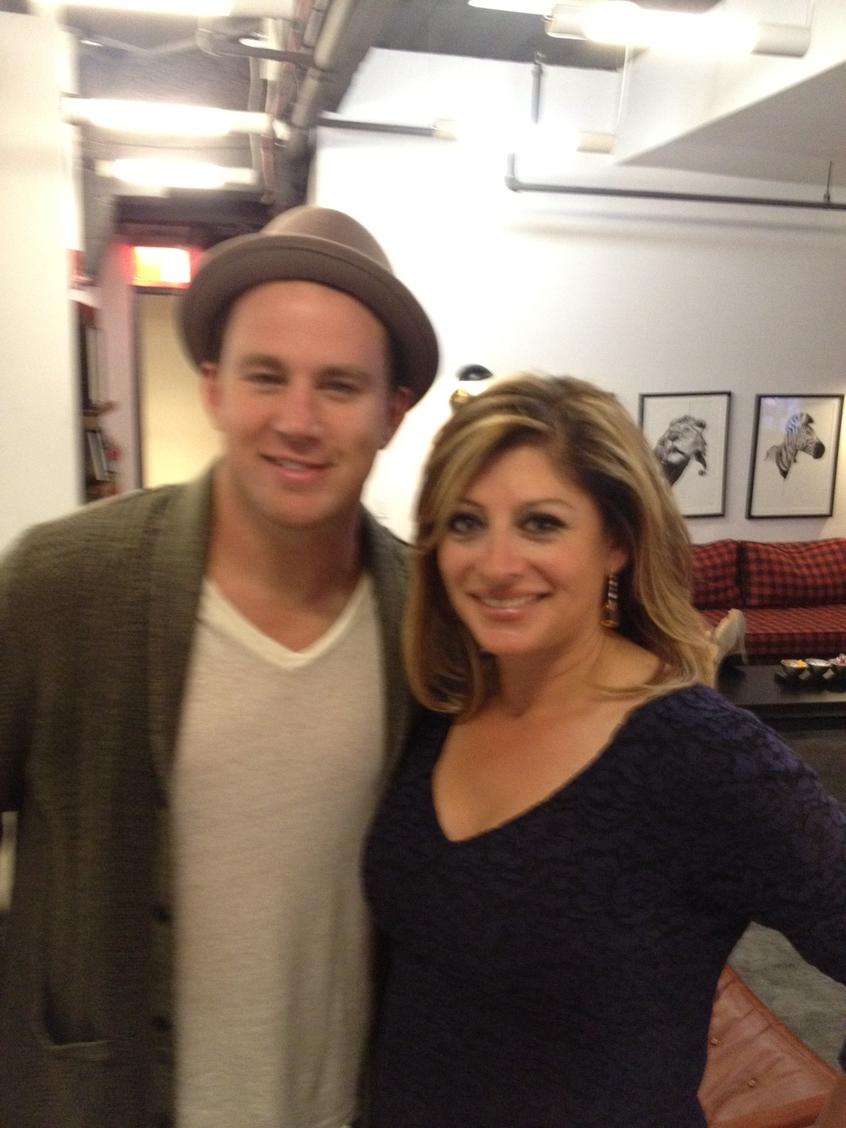 "He was heard telling his entourage, 'Oh, the Money Honey is here?'"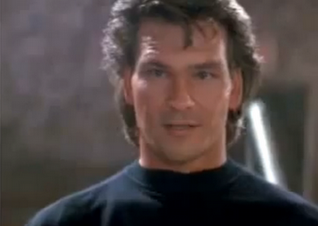 "It included patrons hit with pool cues, an aluminum baseball bat, billiard balls, bar stools, glass beer mugs, bare knuckles and feet"
"They're in the moving process now. They're trying to find a new home"
Company: "Never intentionally used deceptive practices to incorrectly charge customers"
"He was the kindest man you could ever meet in life. A loving family man. They don't make them like him anymore"
Willie Aames: "I remember he'd tell us often before shooting a scene, he'd have that smile on the face — 'I want you all to look around and remember this time. These are the good old days. These are great days. So enjoy them.' He was the leader of our show"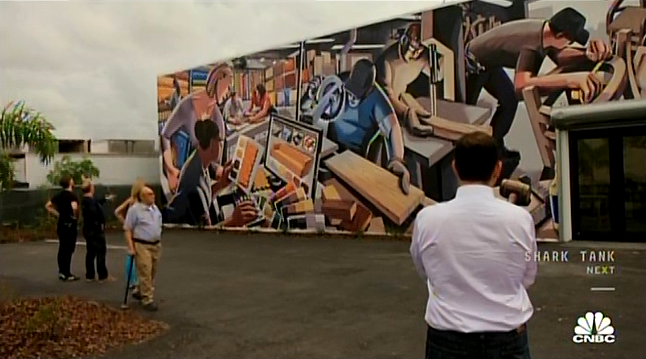 The chairs are mid-priced but the drama's cheap in Grafton Furniture overhaul
Soup Nazi: "I don't have anything, not even a piece of my own stuff"
"We have lost an amazing person with a huge heart and unbelievable talent. He died doing what he loved. Thank you for all your support and love and see you down the road"
"Akin to the exploitative practices of the railroad barons of the 1850s, 60s"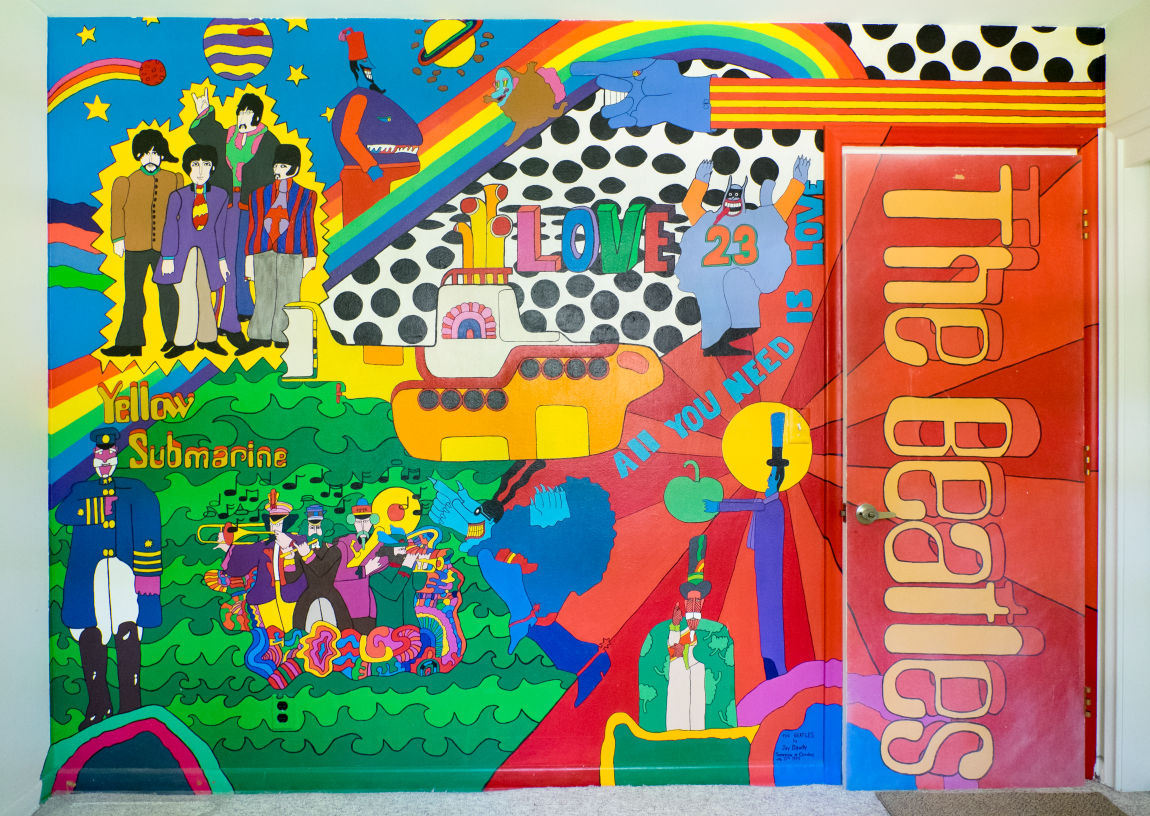 "As goofy as this sounds, I remember very clearly being in L.A. in 1968, and my parents took us to an exhibit at the L.A. County Museum of Art. I remember seeing a Warhol and a Lichtenstein. When you see comic-book imagery and Campbell's soup cans, it resonates"
Realtor's advice: "It's a distraction. In today's market, most people want a house that's done"
"You do not have to make a million dollars to retire with a million dollars"
Took 60 firefighters, 26 vehicles to extinguish
Gave name as Jake Broadbent; played pre-Jedi in "Phantom Menace"
Claimed role made childhood "hellish" because it led to bullying
"Do u know what Obama Coffee is? Black and weak"
Regret: "President Obama I shouldnt have written the inappropriate joke I heard. I like people no matter about their race and religion ... Sorry if I caused any offence to anyone. I hope I will stay married when my husband will land and hear what I did"
"When I woke up this morning and I saw Taylor's note that she had written, it really solidified that we needed to make a change"
"An outstanding Aggie, a great football player and a generous philanthropist. He came from a small town in New Mexico and rose to become a very successful entrepreneur in both television and real estate" … "Danny will live on forever in our hearts and throughout our campus. We are a better university because of him, and that will never be forgotten"
"El Kickador": Last game was 1967 NFL Championship loss to Green Bay
"He remade the cable industry. When he started, it was a bunch of mom and pop businesses. He's shown that you can take that idea and transition it to a worldwide media business. The NBC thing will be his legacy"
JPM economist: Could be hike "every other meeting perhaps"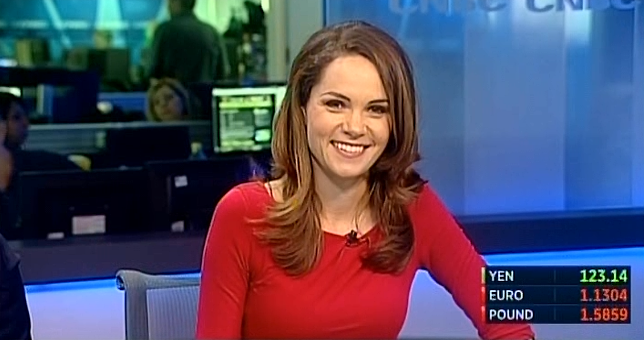 Carolin Roth in red on 'Worldwide Exchange'
Seema Mody says she doesn't have FitBit
"Was not dealing with his full faculties, from looking at the person"
"We have to be aware that people don't discriminate. Even if a sign says 'don't bring guns or guns are banned' criminals are not going to follow the law. That is why they are called criminals"
Will help cover budget; $970,000 went to cover Hawaii Bowl expenses
Turned around "entrenched" last-place franchise, profitable in 4 years
Bought out by Wilpon in 2002 for $135 million in public feud over valuation
Colorful character known for calling clients at all hours and signing emails "your pal"
NYT: "Had Tom Brady, the quarterback of the New England Patriots, call Mr. Dimon to cheer him up and tell him to 'hang in there'"
Dimon: "An incomparable force of nature"
Schwarzman: "Jimmy was my closest friend in finance. It's hard to explain. He always gave someone the sense — and it was true — that he cared desperately about you"
Regrets ... or not: "In his top desk drawer, he kept a copy of the term sheet to become the No. 2 at Blackstone"
"I think what he did is generate controversy, but not a plan"
Announcement: Campaign apparently paid actors $50 to cheer
Several people come to Cheryl Scott's defense, including co-worker Jerry Taft
"Assuming it's upheld on appeal, it may be more than influential"
"We'll make further changes when we identify areas we can improve"
"Donald Trump was not authorized to use 'Rockin' In The Free World' in his presidential candidacy announcement. Neil Young, a Canadian citizen, is a supporter of Bernie Sanders for President of the United States of America"
Notre Dame president "grateful to Mayor Buttigieg for his admirably honest, thoughtful and very personal statement, and endorse his call that we find a way to address difficult and often divisive issues together and without acrimony"
Born: Fresno, 1917, Armenian immigrant parents from Ottoman Empire
Mother: Told teen son she attempted abortion
Tough: 29 wins as youth boxer; gained pilot's license
Schooling: 8th-grade dropout, left stigma for life
Pastimes: Going with the masses to the movies at local theaters
"So you can imagine what Jerry gets. The principal actors, what they get"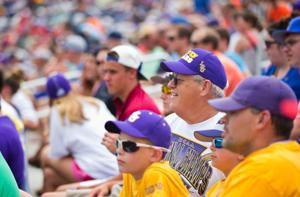 "Most embarrassing thing he's done to try to buy a cheaper ticket: 'I listened to a book on tape about how to negotiate,' he says sheepishly. Did it work? 'Not really'"
Vermont: "City Attorney Eileen Blackwood said regulation of rideshare businesses such as Uber is difficult because they differ in many ways from traditional cab companies. 'Technically, they're not even the same thing,' Blackwood said"
Illinois, same night: "The council, which will meet at 7 p.m. Monday in the council chambers of Uptown Station, also will consider an agreement with Bloomington regulating 'drivers for hire,' including Uber"
"Arrested nearby a short time later on suspicion of drunk driving"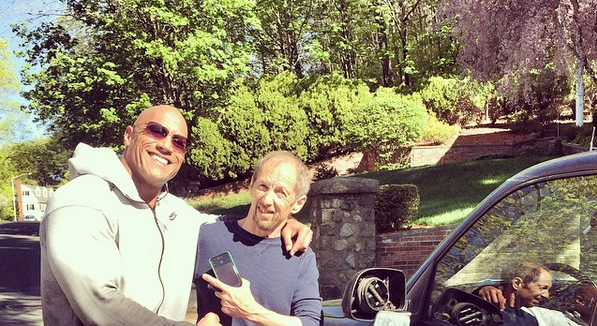 Thanks truck owner for "being so cool about the whole thing"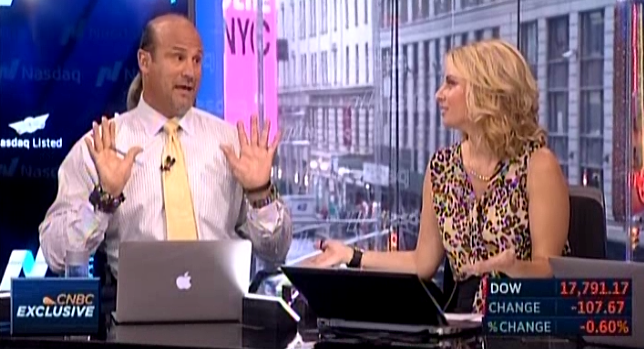 Guest host is all the buzz on "Fast Money"
"Rooster and Butch, along with their close friend and confidant Gil Prather, invite ambitious entrepreneurs from across the country to come down to West Texas and make their case as Rooster and Butch believe in investing in people first, businesses second. The project, from The Ebersol Lanigan Company, stems from an idea Ebersol had a couple of years ago of a show about real investors, guys who 'wear boots not suits'"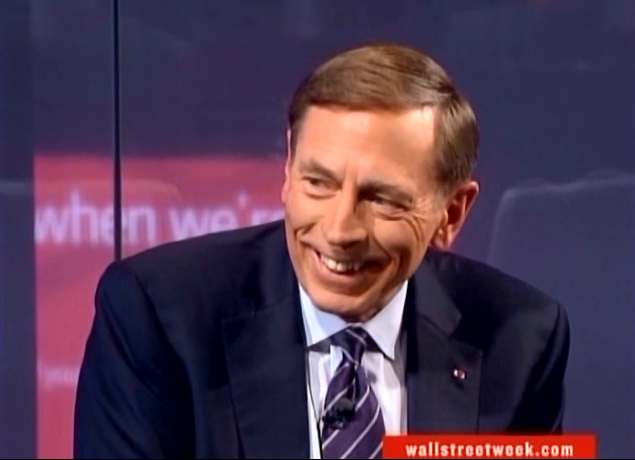 Wall Street Week: "I think it helps a great deal. In part it is just the selection that takes place to get to an elite university"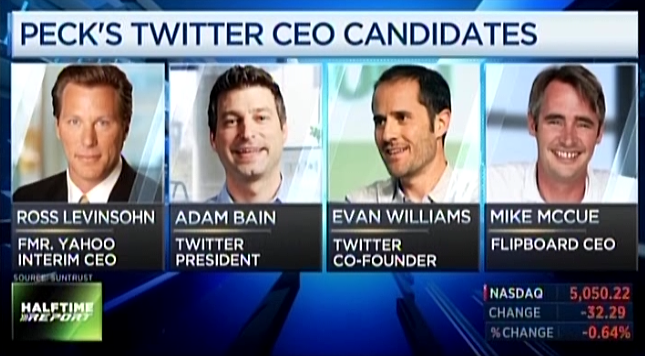 Marissa seen as not a likely candidate
First "Rocky" cost $950,000: "I kind of believed we had something special. I never believed we would capture the whole world's imagination the way we did"
His plan: "Say the NBA finals are heating up (which they are), and Twitter knows you like basketball. The app would send you a notification, tap to see the best tweets timed to the moment — with photos, videos, commentary and, of course, jokes all focused on that event"
Admits: "Tapping on NBA hashtags ... a messy experience ... lots of repetition ... boring tweets"
"Sly was a complete gentleman about it and didn't make a scene. They waited, and when it became clear they couldn't go up to the Vogue office, they left"
"This left the Wall Street Journal and New York Post twisting in the wind"
Shares climb as much as 9%
"Light-hearted, ironic comment ... interpreted deadly seriously. I did mean the part about having trouble with girls. I have fallen in love with people in the lab and people in the lab have fallen in love with me and it's very disruptive to the science because it's terribly important that in a lab people are on a level playing field ... I'm really, really sorry I caused any offense, that's awful. I certainly didn't mean that. I just meant to be honest"
"Concerned the copy will be sold to media outlets or that it will be leaked online"
Mayor: "At the end of the day, we want you to succeed, and you do have great food, but I haven't been bragging about it since I gave you the liquor license. And that is what is an issue and a problem here"
Cracking down on "multiple issues" from alcohol smuggling
"I spend a lot of time in a world where products are shorthand for people, and I know too well the risks of having such semiology attached to myself"
Paper: "Ended rather unceremoniously"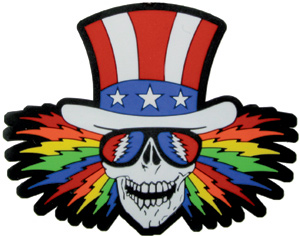 "It's bad form. Let's take Phish, for example. I don't think they would do as well charging 150 or 200 dollars, but I think they could and still get away with it. But they don't. It just doesn't seem right"
Met future husband Robert Zemeckis in 1979 while working on set of "1941"
"Forrest Gump," "Die Hard," "Lethal Weapon," "The Goonies," "Back to the Future Part II"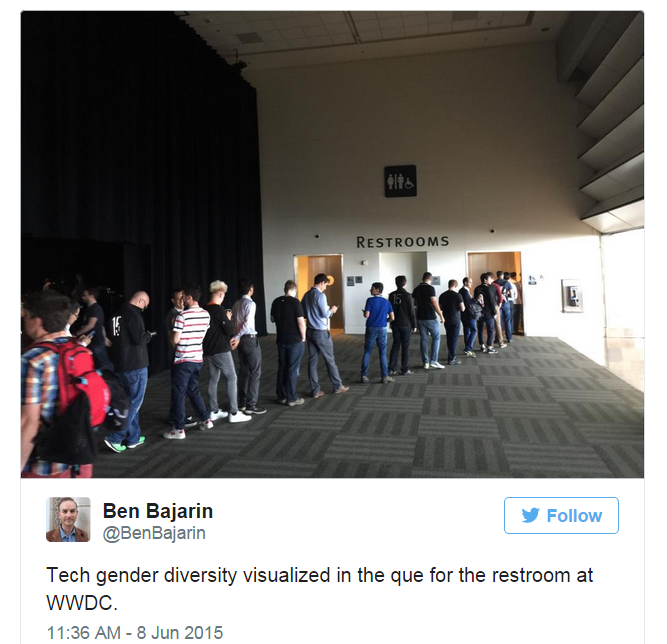 it took nearly 40 minutes into the keynote for the first female speaker to be introduced
Paper: "She went to her car to get a crowbar, but before she could get in any blows, her son punched the man several times in the head, police said"
"The president did not state that the strong dollar was a problem"
"I go for fun. But I also go to be healed, to think, to dream, to be inspired, and to see all my friends and family. I've been going for 48 years and these days, we have to wait a little bit longer in between the shows but there's five shows coming up. And I am convinced that if I yell, cheer, applaud and scream loud enough that just maybe, just maybe they'll come back for more"
Teams: "Everybody asks me if I am a 49ers fan or a Chiefs fan. I watch both of them and like both of them, but I grew up a Steelers fan. Once you are a Steelers fan, it is hard to get that out of your blood. I am also a big Roethlisberger fan. I really like Ben. He will be in that Hall of Fame someday"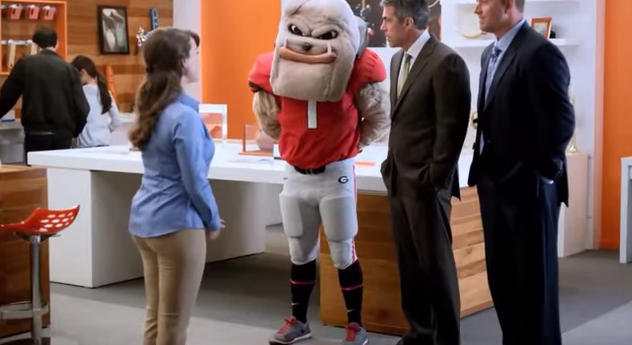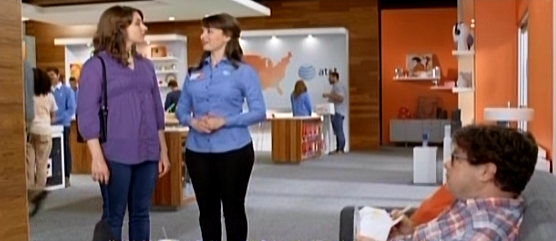 Reader comment: "She got top and bottom! She's straight up gorgeous"
Income disparity is other biggest problem facing Americans in next decade
Omitted: No mention of subpoena received by Omega Advisors
"2 men kept the 6 victims on the floor at gunpoint while the other 6 ransacked the house"
Even worse in prime time
"9 out of 10 of CNBC's 'Top Fee-Only' firms are not actually fee-only"
"ESPN promised that 75% of the imagery featured in Game 1 would be of Oakland ... There were 11 Oakland images shown during the telecast ... 5 of those were of the Oracle Arena — blimp shots of a could-be-anywhere arena. 6 were of other, non-Larry Ellison-related places in Oakland"
"There are outside groups that sell, hospitality and even go as far as saying it's on-site hospitality and we just want to make sure customers know what they're buying ... There's no guarantee that if I buy what we call from a pirate hospitality site, there's no guarantee that group is going to acquire tickets"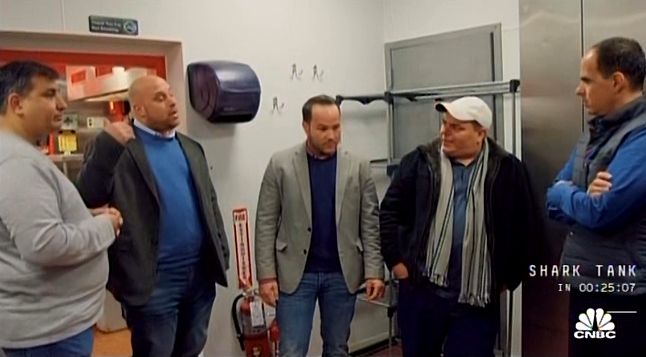 CNBCfix review: Host of "The Profit" delivers a whopper after initiating confab
Mays, Monte Irvin on hand
"The image is no more — or less — a lie than any other magazine cover ... Have at it; whatever makes you feel pretty. Just know that, for every person cheering your courage, there are others wishing you were a bit more of a coward"
Olympics: IOC won't revoke gold medal
"They started sitting them on the car and they essentially ran out of room"
Paper: "He is accused of using the money to buy two new cars — a Dodge Challenger and a Scion FR-S — and outfit the vehicles with new equipment including speakers, rims and tires. He also spent $15,000 on cosmetic surgery for his wife and thousands more on a lavish Las Vegas vacation, according to the indictment"
"For equities, the speed of the selloff has been a problem, and over a medium term bond yields higher are a good thing — they reflect inflation coming back, but it is a worry for now"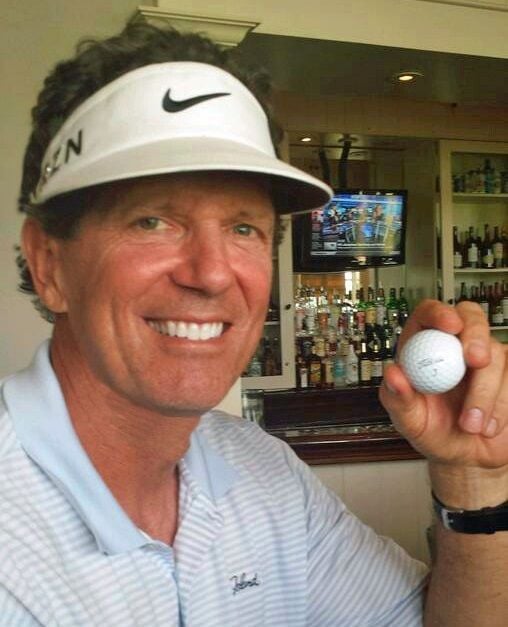 "We learned that one of the guys in the foursome ahead of us was on the green putting, when suddenly my ball hit the fairway, rolled up, went across the green and right into the hole. I told the guy I was sorry my shot had hit into their foursome, but he said 'No, no, no! That was great to watch!'"
"'I won't miss the sirens blasting by every day, or the people standing on the corner smoking cigarettes.' He added that, though the local buses are supposed to be 'clean energy,' the bus fumes that seeped into the store smelled bad too"
"Officials felt slighted ... refused their request to help fund its renovation"
Prom date: "We danced close. We did kiss. He seemed to enjoy it"
"There is nothing more important to improve humanity than education"
"The highest costs and hassles of getting there"
Mayoral reax: "Clearly has flawed methodology. But I also doubt the authors of this unfortunate study bothered to visit Bridgeport. As a city, we're not competing with West Palm Beach or Las Vegas for tourism dollars right now. Instead, we're competing and committed to making Bridgeport a city that works for everyone"
AP: "The agency requires reporting on a single jackpot or win that's $1,200 or more for federal income-tax purposes. But it's floating the possibility of cutting that threshold in half"
"Extremely disappointing ... You have not been the strong leader that many hoped for — and that you promised to be"
Survived attack at Pearl Harbor, assault on Iwo Jima
"I was aboard a light cruiser. The USS Honolulu"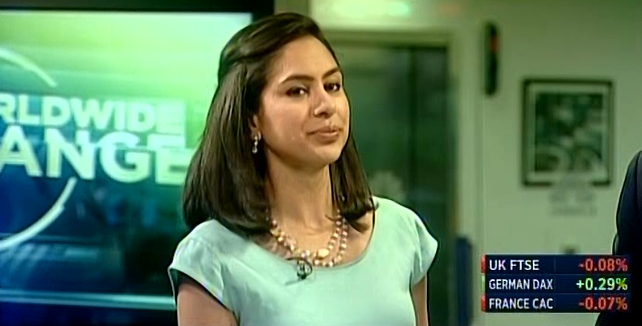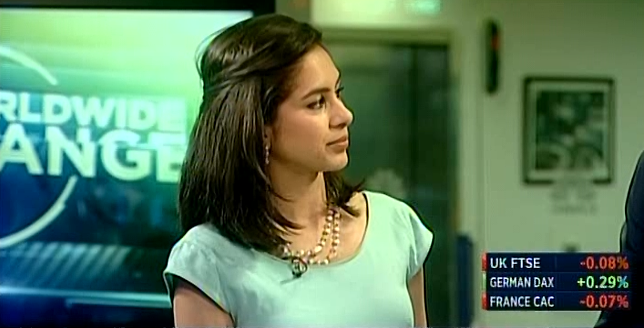 Seema Mody wows in mint green
Hears Wilfred Frost decry the existence of voicemail
Paper: "Had invested 4.1 million from 2000 to 2003 in a real estate redevelopment firm called the Stone Foundation. Stone was to buy and redevelop properties to resell. ... However, the Cramers said Stone used the money for his own expenses and to buy three properties in Mexico"
"Retroactively raising taxes again on Connecticut's residents, businesses and services makes businesses, including our own, and citizens seriously consider whether it makes any sense to continue to be located in this state"
"The incentives that Telsa and SolarCity receive are a tiny, tiny, pittance compared to what the oil and gas industry receives every year"
L.A. Times response: "I'm actually surprised that he had such a sensitive reaction to this story because, really at its core, it's basically a business strategy story that's merely factual"
"Investigators believe Vaughn had visited a local restaurant or bar before his death"
"I like the feeling of those keys"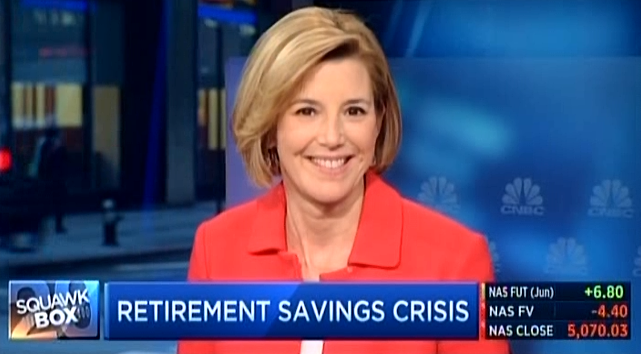 Sallie Krawcheck, 50: Let women 'act like women'
"We have an entire cottage industry that's now based on telling women to act like men. Right? And we- you know, you have to. You have to ask for the raise; you have to ask for the promotion. The tougher thing to do — is the power of diversity — is diversity. And so the smart companies around this allow women to act like women, allow people to act like themselves, and meet them where they are"
"Andy's contorting to figure out a way to keep Brian"
Famed investor tells of hitting bottom in 1962, bouncing back in options
"If you mess with them they defend themselves pretty good"
"He definitely goes where there is government money. That's a great strategy"
Paper: "Musk and his companies' investors enjoy most of the financial upside of the government support, while taxpayers shoulder the cost"
CPR performed on flight, diverted to Green Bay
Company statement does not indicate ramifications on succession plan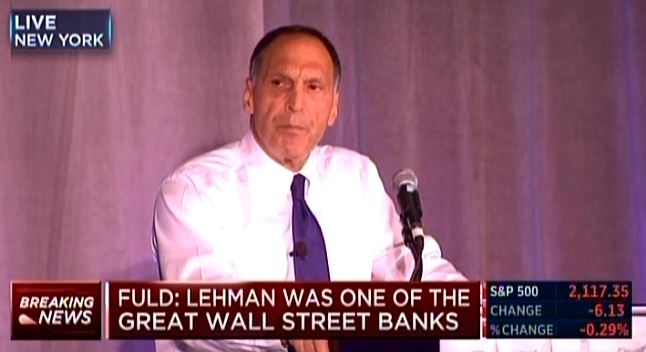 Apparently scolds technician on the air; sarcastically tells crowd to eat
Clanging of dirty dishes heard throughout 9-minute excerpt that lauded Lehman
Defended by panelists on CNBC's "Halftime Report" and "Fast Money"
Guests: Conference-goer walks out
New York Times: "Rambling speech ... frequent references to his resilience"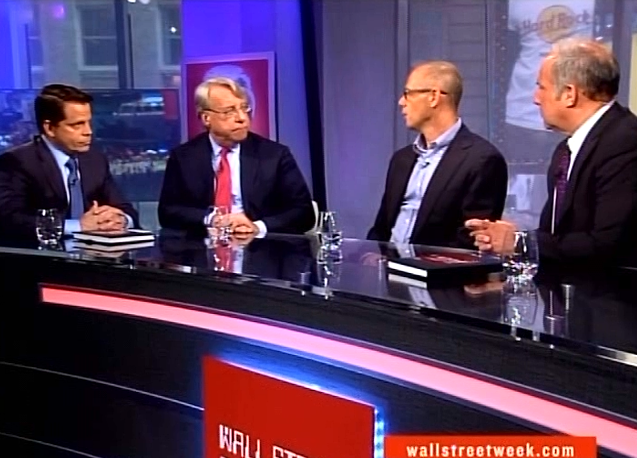 Odds may be no better than a casino trip
"A spokesman for the CME did not return a call for comment"
Must spend $35 and put in orders before noon
"Used their own debit cards, and paid other people to use their debit cards"
Paper: "Acknowledged Thursday that he is facing methamphetamine, identity theft and numerous other charges in both San Mateo and Marin counties"
Defense: "I expect to be exonerated fully on everything. No, absolutely I think I'm competent, and when I get my head screwed on, I don't think there's another attorney that can outwork me. There's going to be smarter lawyers out there, but no one's going to work harder than I will"
Released on $160 bail
"They took the license to, and everyone who wanted to make hay of the situation regarding their agenda politically started taking public relations shots, talking about the inversion"
"Everyone who works with the band is heartbroken. This has come as a huge shock, but the view is that Dennis would have wanted the show to go on. But that could be subject to change"
Paper: "Mr. Chesney, his fans and Heinz Field and Pittsburgh officials received much criticism for events at his last Pittsburgh show in 2013. Police arrested and cited dozens for fighting, public intoxication, disorderly conduct and underaged drinking, and Allegheny General's emergency room was busy with patients suffering from heat exhaustion and intoxication. One estimate said as much as 50,000 to 60,000 pounds of garbage was left in parking lots on the North Side mainly due to tailgating"
Paper: "The kitten's mother was on the ground below, hissing at the hawk, Gage said"
"I go, 'Are you [bleeping] with me right now?' — and he wasn't. I don't think he remembered it"
Paper: "It didn't take police long to set up a sting operation to catch the suspects"
Occurs with specific string, including Arabic characters
"The only thing that he's missing is a couple more championships and then it's a wrap. Right now we have arguably the best player to ever play the game. I'm just saying man. I'm not taking anything away from Jordan, but all (James is) missing is titles. A couple of more titles and that's it"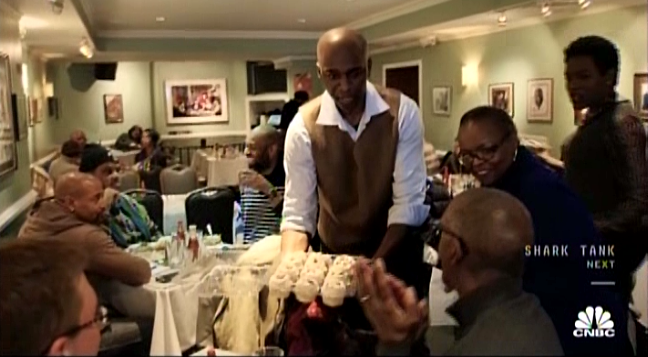 CNBCfix review: Show implies restaurant deal, but they're not yet on the menu
"The employees did a really, really good job at getting everybody together. Like I told the manager at Wal-Mart, it was like they had practiced. ... They kept their cool, and they were communicating between radios"
Let the speculation begin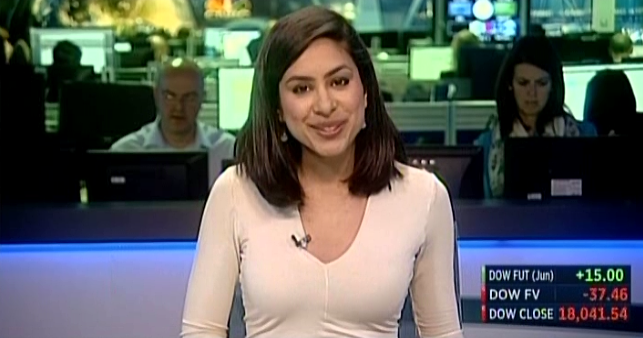 Seema Mody wows in cream-colored outfit
Solo duties on "Worldwide Exchange"
"You've got climate change, you've got debt, you've got wars, you've got political paralysis ... The story I think can be retold, and I really believe that you're the ones to do it. You're the ones to retell this story, and God knows it is a story that needs to be retold. If we're going to have any kind of future at all, it has to be retold"
Received honorary degree "because of his enduring commitment to the environment, to the arts and to paving the way for others to succeed. We honor him because of his commitment to open expression of ideas and his dedication to the power of artful storytelling"
Paper: "Stewart, 75, had stopped his vehicle on Via Conquistador to drop two passengers off, according to the sheriff's department. He then went to exit his vehicle but left the car's transmission engaged, causing him to crash into his passengers, who at that point had already exited the vehicle"
Credits: Directed Elvis' 1973 "Aloha From Hawaii"
"It's basically the first summer Friday. It's before a long weekend"
"Listen, the stock market's better, but who's making money? Me. Fat cat Gasparino and all the fat cats at Fox. We're doing great! The average person hasn't done well. Wages are sh----. If you write code, you get a job. If you want to flip burgers, you can probably get a job. It's the stuff in the middle that's getting tight"
Ron Insana: "He'd been saying stuff about me behind the scenes, and then one day he said it on Twitter, and I lost it"
Cramer: "Jim Cramer's a friend of mine. I don't think he's evil. I think there's a perception that he's out there to screw people. He's not. Listen, the best hitters in baseball hit .300, right? Warren Buffett has screwed up a gazillion times"
Move: "I was making pretty good money at CNBC. Did I get paid more by Fox Business Network? Absolutely"
Stock-picking: "One of the things I like about Fox Business Network is that we don't tout stocks, unlike CNBC. I worked at the other network and have a lot of friends there, but that's a network of touting. Be very suspicious of that. You always step on your dick when you listen to touts"
Advice: "If you're 30 years old, the biggest thing you should be doing is saving and dividing the money into a stock portfolio. You don't necessarily need a broker to do that, by the way. Open a Charles Schwab account"
CNBCfix comment: Nice interview, but first 4 questions kinda weak
"We love the increased attention because it drives people to our website and our catalog"
Speaker: "Certain people in this state have been very fortunate, and we want to ask them to give more to the educational system"
Named Barron's top woman financial adviser in 2012 and 2013
Allegations against bank disputed: "We're saying that that's a bunch of bulls--t"
"It's poison. It's unbelievable. You just want to see it go away. I saw black. I thought it could be kelp, but it just turned blacker and blacker and it just rolled in — it's like 'Oh my gosh'"
"The share sales escalated after debtors made little progress in negotiations with the company over the defaults, those sources said"
"(The officer) came out of his car and said, 'Do you have a permit and do you know that you need a permit to operate on airport property?' I said, 'No'"
Explanation: "We've given them ample warnings multiple times. For those that just didn't want to do it, we really felt we had no choice but to issue tickets"
"Traveling too fast to make a left-hand turn onto Quaker Hill Road"
"Even if some of these tickets are technically legitimate, it's actually being used as a way of gathering information on protesters, which is chilling to their free speech"
"He was trying to get in through the living room window. He was tangled in the blinds. I struggled with him and hollered for my wife to get my gun"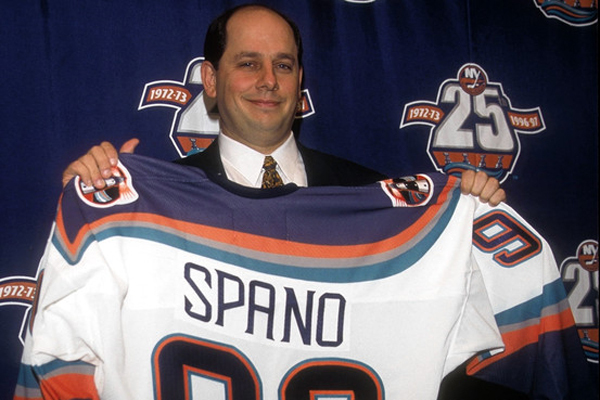 "After that second prison stint, Spano was hired as a driver for a company that provides laundry services to medical facilities, police said. He was promoted to salesman, which is when he began creating the fake accounts for which he was paid commissions. Police said he ran the operation from an office he set up inside a self-storage unit"
AP: "The most valuable is a hand-painted, 1966 original Stanley Mouse/Alton Kelley Family Dog skeleton with roses, which was listed in the auction for $25,000"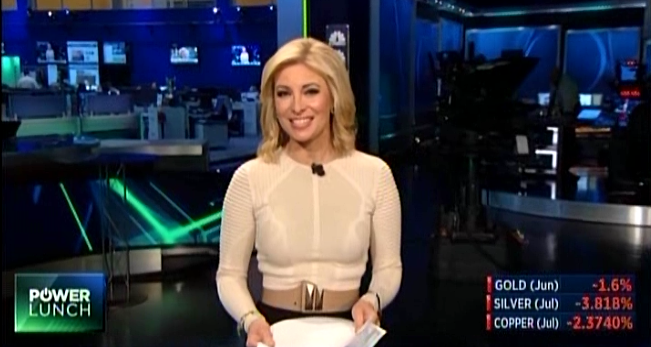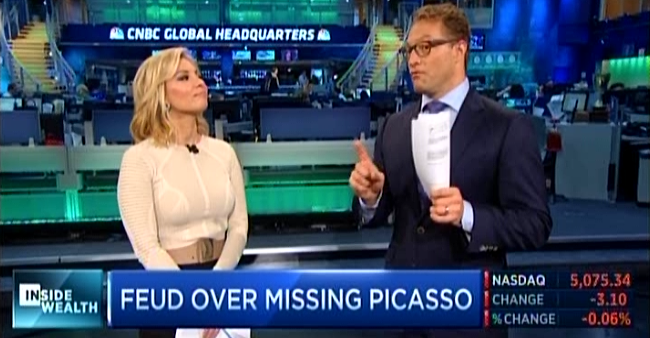 Mandy Drury wows in skin-tone belt
New outfit on "Power Lunch"
"Plains deeply regrets this release has occurred and is making every effort to limit its environmental impact"
Paper: "Last week's sudden postponement of a final pretrial hearing had suggested a plea deal may have been in the works, but on Tuesday the judge and lawyers discussed details of the trial now set for next week"
Time: "Reporters asked the Sinn Fein leader if he apologized for the killing of Mountbatten. Adams brushed off the question, noting that 3 other people, including a 14-year-old grandson of Mountbatten and a 15-year-old Northern Irish boy, were killed at the same time. 'One couldn't help but be regretful about the loss, particularly when there are children involved,' Adams said"
"I can't say that we've ever investigated a case quite like this before"
"An apology only goes so far for a public official in that kind of setting"
"We've been fairly passive with investments to date"
"The victim armed himself after a confrontation, discharged his firearm at the subjects"
"I tell my kids all the time that the decisions we make have rewards or consequences, and if I don't ever let them face those consequences, they can't get back on the path to rewards. As a society, we are encouraging people at times to make poor decisions and then we reward them"
"You know what the fellow said: In Italy, for 30 years under the Borgias, they had warfare, terror, murder and bloodshed, but they produced Michelangelo, Leonardo da Vinci and the Renaissance. In Switzerland, they had brotherly love, they had 500 years of democracy and peace — and what did that produce? The cuckoo clock"
Father sent 2 daughters to South America
Critics: "You would think that when scientists are getting more clarity about the connections between fracking and disposal wells with swarms of earthquakes, state politicians would want to provide higher levels of protection for people's homes and families"
Luckily fall broken at top of 200-foot drop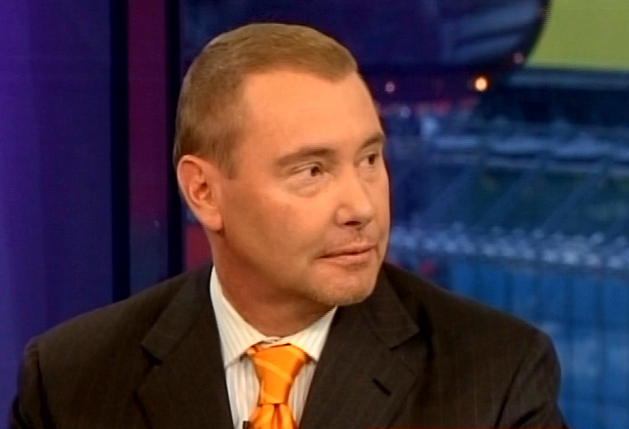 "The long bond wants the Fed to raise interest rates"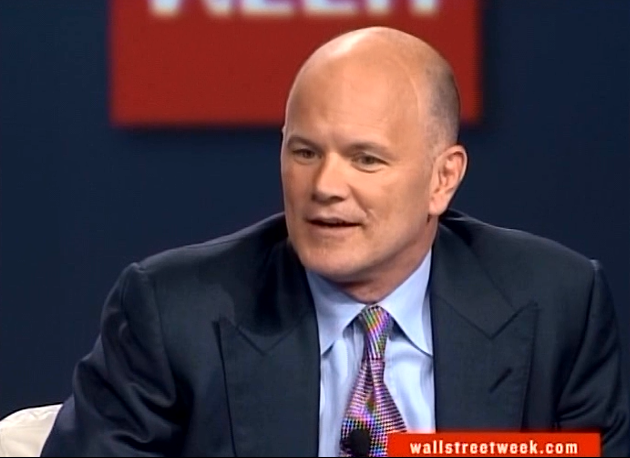 Tells "Wall Street Week": "I think deep down, while he gives a great speech and he's very smart and intellectual, he didn't really want or understand what it took to, to be the president"
Memo: "Despite best efforts on both sides, over several months, I'm disappointed to let you know that Kevin Krim has decided to leave CNBC"
CNBCfix comment: Should've had it edited first ... "I'm disappointed to let you know that Kevin Krim has decided to leave CNBC despite best efforts on both sides for months"
Pronounced dead at the scene
Another suffers graze wound to the neck
Rescued dangling: "We're thankful he's alive"
"Every airport you go to, people point and say, 'Here's the guy who screwed up in the Super Bowl. After a while it bothers you. If it was anybody else he would go crazy, but fortunately I'm a happy-go-lucky guy"
"Ride-sharing is poised to become a fundamental component of our transportation infrastructure"
"Some continue to view the firm as a challenging place to work with high turnover"
"Citadel receives about 20,000 resumes each year, according to a person with knowledge of the firm's hiring, and offers positions to about 2 percent of the pool"
"Lol pray for everyone who works at the In-N-Out in Alameda"
"The SEC has so many forms being filed, I don't think it can check every one. But I think they could do a better job acting as a gatekeeper"
Knuckleheads bid up the stock: Shares touch $8
"The one guy in particular was yelling at women ... corporate businesswoman walking around and he was yelling about really rude stuff and we told him, 'don't do that down here.' ... The vendors pulled out a hammer ... I don't know how that happened ... The vendor threw a hammer at the skateboarder. That's crazy!"
"Don't fight the trend"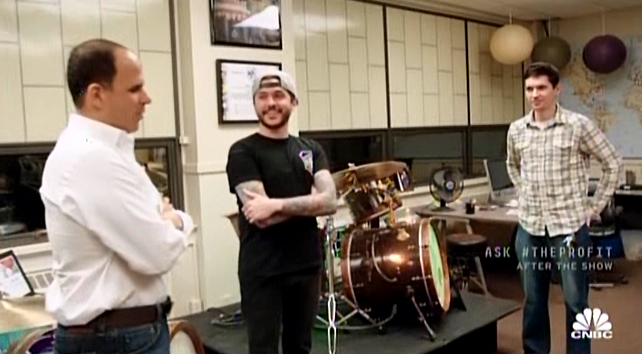 Drum-maker facing shaky future pulls out the connections to land intermediate kit in store
"I'm running for president in 2016 and the focus is going to be about how we — if I run — how do you create high sustained economic growth where more people have a chance to earn success"
"Secular stagnation"
"Regulators have increasingly been enforcing a 'broken windows' policy"
"Legally on the hook"
"We generally do not see an overall lift in sales if the news with a team is not favorable" "The Redskins name is a racist name. So I wish the commissioner would act as swiftly and decisively in changing the name of the DC team as he did about not enough air in a football"
"Our work won't be done until we're holding a Harriet $20 bill in our hands in time for the centennial of women's suffrage in 2020"
"He wrote me a few years ago saying, 'I guess we got that one wrong'"
"The city's options for curbing growth in its own unfunded pension liabilities have narrowed considerably"
"Light damage, no injuries ... Not once was the self-driving car the cause of the accident"
Professor Joe Crea, 100, is featured honoree June 11
"Aligns well with our goal of becoming a top-tier, global multi-commodity merchant"
"At home resting"
"I have every reason to believe he was sorry for what he did"
Prosecutor: "Sister, you're not based in Massachusetts, are you? You don't live here"
"Just needed a timeout"
"The court said former Chicago Bears linebacker Hunter Hillenmeyer, who filed the suit, is due a partial refund from Cleveland"
"The controversial ad last year promoted the charity event with photos of two young women in top hats and form-fitting outfits ... Techweek, which brought women in bikinis to its Fall 2013 fashion show, canceled the charity event last June and apologized for the 'oversight'"
"My husband and I have known the Clintons since 1983 or '84. We're family friends. Hillary has never changed, she has always been the smartest person in the room"
On Clinton cash: "Why people begrudge them any money they can make. If they're not in public office — so what! Go after the big golden parachutes that corporations get. All the rest of it is just nonsense"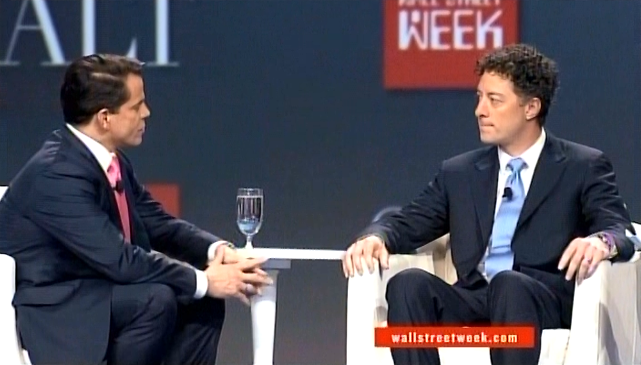 Breadstick sandwiches, juice production capacity mark 4th episode
"Resources are on site to support our Southwest Family at Midway"
"Loser"
"If you look at the movie poster, it's that boot"
Danner made the boots Witherspoon wore in film, sells them as Mountain Light Cascade
President: "He's in Washington, D.C., as we speak, quarterbacking this effort on behalf of Oregon small-business owners and workers"
Paper: "Wyden is up for re-election next year and his absence could be a sign of how deeply the trade fight has angered much of the Democratic base"
"Even some critics seemed giddy at the prospect of meeting him at the conference"
Social policy: Richard Branson calls war on drugs "unmitigated disaster"
Rates: No consensus at conference over timing of hike
Arrested twice in evening, 15 minutes apart
Lawsky: "The technology behind bitcoin and other virtual currencies could ultimately hold real promise, and it is critical that we set up appropriate rules of the road"
"It's unlikely we're ever going to see her again"
"I love reading Warren Buffett's letters. I love how he criticizes hedge funds, yet he had the first hedge fund. I love that he criticizes activists, yet he was an activist. He criticizes financial services companies, yet he invests in them. He thinks we should all pay more taxes but loves to avoid them"
Novogratz: China "ready to enter one of the great bull markets that we've seen"
Paulson: "Flashing sign reminded the audience that his comments were off the record"
"The city, like the state, is at a tipping point. We can't continue governing from crisis to crisis bandaging over problems while we slowly slide down the scale of great cities"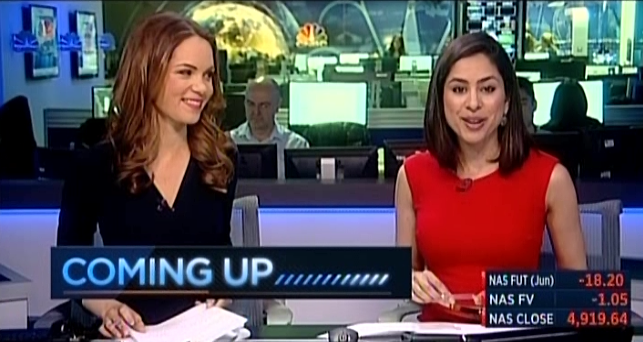 Black & red: Carolin Roth, Seema Mody on 'Worldwide Exchange'
Question if Yellen is contra-indicator
"I felt like (the bicyclist) was being abusive, like he was baiting the driver"
Fellow rider defends: "The conflict originated with the vehicle with the most wheels"
"Some of the social media sector is very highly valued"
Woman's friend, 18: "Told the officer that she'd initially been in the dealership with the woman, but she's 'addicted to Facebook' and went out to her car to charge her phone"
Salesman's defense: "Woman told him that she'd be willing to 'get busy' in exchange for a lower down payment, that he initially said no, but then caved in because 'I am an idiot'"
"Numerous times, I've been woken in the middle of the night by the sheriff's dispatch because we have folks who follow their phones and aren't very smart and don't fill up till their gas lights are on. Out of the goodness of our hearts we get up in the middle of the night and fuel them so they can get on their way"
"Shipping jobs away"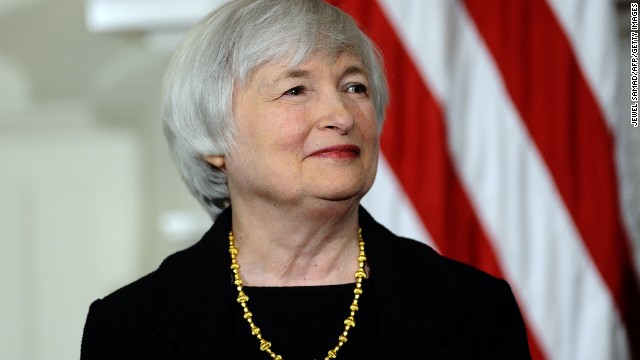 "I would highlight that equity market valuations at this point generally are quite high"
"I think Oracle probably makes the most sense"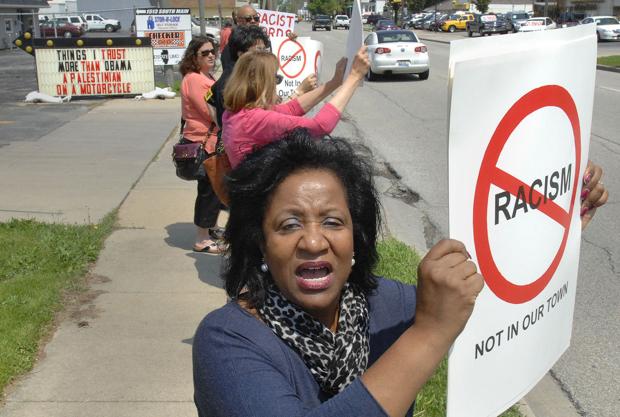 "Things I trust more than Obama, a Palestinian on a motorcycle"
Explanation: "To me, this reminds me of action movies where the hero is trying to get away, but is chased on a motorcycle by a man who has a knife or gun. It's like Indiana Jones being chased through the desert. It's a joke"
Offered protesters bottles of water and chairs to sit down, "all refused the offers"
"Says she has suffered severe psychological harm as a result of the incident, and a loss of quality of life. She suffers from panic and anxiety in small and crowded spaces, requires regular medical attention and counseling, and has been diagnosed with PTSD ... has been rendered incapable of performing marital duties including sex ... In the days after, became severely depressed, couldn't sleep and had the sensation that bugs were eating away at her skin"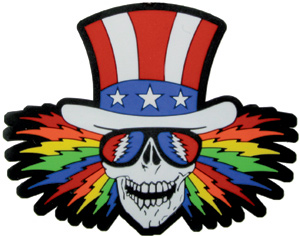 Bob Weir, Bill Kreutzmann and Jerry Garcia's daughter Trixie will attend the event Monday
President Barack Obama: "He was generous and kind with everybody, and cared less about the limelight than making sure that the people he worked with and loved succeeded in whatever they did. His skills as an entrepreneur created opportunity for many; his love for his family was a joy to behold, and his example as a husband and father was something we could all learn from"
Sheryl Sandberg: "Things will never be the same, but the world is better for the years my beloved husband lived"
SurveyMonkey success: "Leader in its field valued at close to $2 billion"
"Most people don't understand how the futures function"
No matter: "When you put into the Constitution a protection for free speech, no one told you how to protect it"
"Sitting upright, but had significant roof damage"
"Other jurisdictions would not put up with this"
"Golf has been a constructive outlet since his return, the source said"
"Started to feel ill while working and asked a colleague to drive him to a hospital"
Spent years living out his car and on friends' couches while writing novel
Family: "The couple met through the actor Viggo Mortensen, a close friend of Blake's and Mortensen Blake's cousin. They married in 1993 and have three teenage children, all named after Native Americans that the couple admires"
"Nothing Medley Global Advisors reported in October ... could have been conveyed in June, and let me assure you that, in any case, I did not convey any confidential information"
"I knew it was a good shot, but I had no idea it would go in the hole. I figured I'd left myself maybe a 6-, 7-footer for birdie"
Warren: They "have a good job"
Munger, 91, more concerned about running out of hydrocarbons than climate change
"Never heard the phrase"
"Information to this point shows the homeowner acted in self-defense"
"2 drunk 2 care"
"When I told the fans I was an alcoholic, they all applauded. When I told them I had given myself to a higher power, they cheered again. I'm in a great place because I've gone full circle"
"And the truth is, according to police, there is no gunshot victim. Nobody has been shot. No police officer has pulled the trigger. And on behalf of Mike Tobin and the rest of our crew there and the rest of us at Fox News, I am very sorry for the error and glad we were able to correct it quickly"
"You're just super-alert to where you're positioned, because the worst-case scenario is you land with your head on the sand"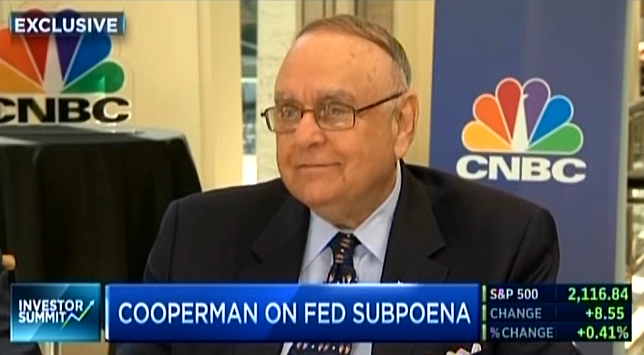 "The amount of money, the legal fees, it's gonna cost us [will] deprive a bunch of kids of a college education ... Unfortunately no matter how hard you work for your money, and no matter what social good you do with your money, if you have money today, you're out of favor. Look at Hillary Clinton. I got nothing negative- too negative to say about her. But basically, she's already on the stump, attacking hedge funds, attacking wealthy people, and she's probably as wealthy as all the people she's attacking"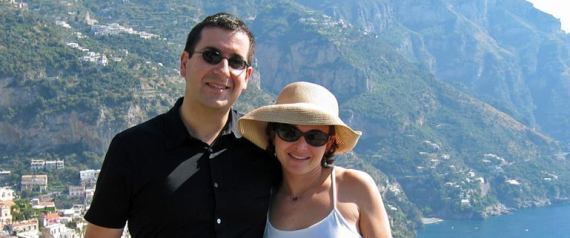 Dick Costolo: "Heartbreaking ... one of the truly great people on the planet ... of almost unimaginably remarkable character"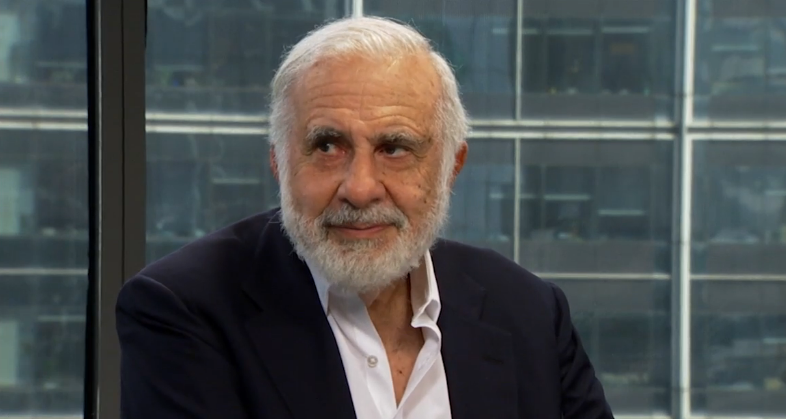 CNBCfix review: Streamlined show delivers remarkable interview
No reason; was to perform with Styx, Tesla
"I want to thank everyone all over the world, especially my NFL family, for all of your prayers. Last year I was in the hospital not knowing if I would be here this year"
Crossed center line for "unknown reason;" woman in other car chips tooth
"So. Very. Many. Boos. They put to rest the notion that moving the draft from New York to Chicago might result in kinder, gentler treatment. The boos may not have been as loud and lusty as they are in NYC, but Chicagoans made up for it with commitment. They were booing as every single pick was announced"
Gaffe: Pronounces quarterback "Marcus Marioto"
Steelers draft Bud Dupree: "He was certainly the highest player left on our board"
According to coach: "football junkie and historian"
"Earlier in the evening, during some light-hearted banter on the MLB Network, I used a term that was offensive to some of our fans and Italian-Americans. Of course, I was wrong and I apologize. I hope all will be forgiven as we value the contributions of Italian-Americans to America's pastime and the Chicago Cubs"
"Would we tell the a once-in-a-lifetime engineering grad who wants to negotiate a position and salary at the top tech firm in the Silicon Valley, 'No, actually, you're required to work for the sector's laughingstock, a company managed by incompetents with no clear vision of the future — at a fixed salary that's set by a third party"
"A vote of confidence"
"Walked into the pharmacy quickly, each heading down a separate aisle to confront her and an employee at the cash register"
"By all rights, we should have been closed. He took every cent of money we had in the register. He said, 'Give me all your drugs,' and she just started dumping what they wanted. They took quite a bit. I was just looking at that gun, thinking, 'This is going to be it'"
46 mph in 20 mph zone: "Toxicology tests showed that Bacon's blood alcohol content was .16, double the legal limit. He also tested positive for drugs, including methamphetamine, according to a police report"
Furthermore: "A police investigator who examined Bogue's (sic) motorcycle said the vehicles (sic) braking ability might have been reduced due to grease leaking from a hub seal on the front wheel. He said the grease saturated one of the rotors and brake calipers"
Officer Friendly: "An officer who spoke with Bogue provided him with a blanket to transport the dog to the hospital. Bogue returned to the scene to talk to officers immediately after the dog died"
But: City Attorney's Office hasn't decided if dog owner will be cited for allegedly violating the city's leash law … "carries a fine of $25, not including court costs and fees"
"Let's say you leverage up the German 2-year 100 times, that's a 20% return"
"5 years seems uncharacteristically long, but then this is an unusual investment"
"A small, portable desk was used with an acrylic CNBC@1Market sign placed in front"
"During his Senate campaign Bisignano was stopped for drunken driving in Altoona and eventually pleaded guilty to operating while intoxicated. He served two days in jail, and was required to perform 80 hours of community service. The incident was Bisignano's third OWI arrest"
Perspective: "If this is what passes for a political scandal in Iowa, we should be pretty grateful. It's not as if I was manufacturing meth; I don't have any bodies buried in my backyard. I called a guy some names, shouldn't have done it and I apologized"
"Just remember the guy who slit Danny Pearl's throat is in Gitmo, and now they're doing it on TV"
Say something at a restaurant, you might make national news
2nd individual being sought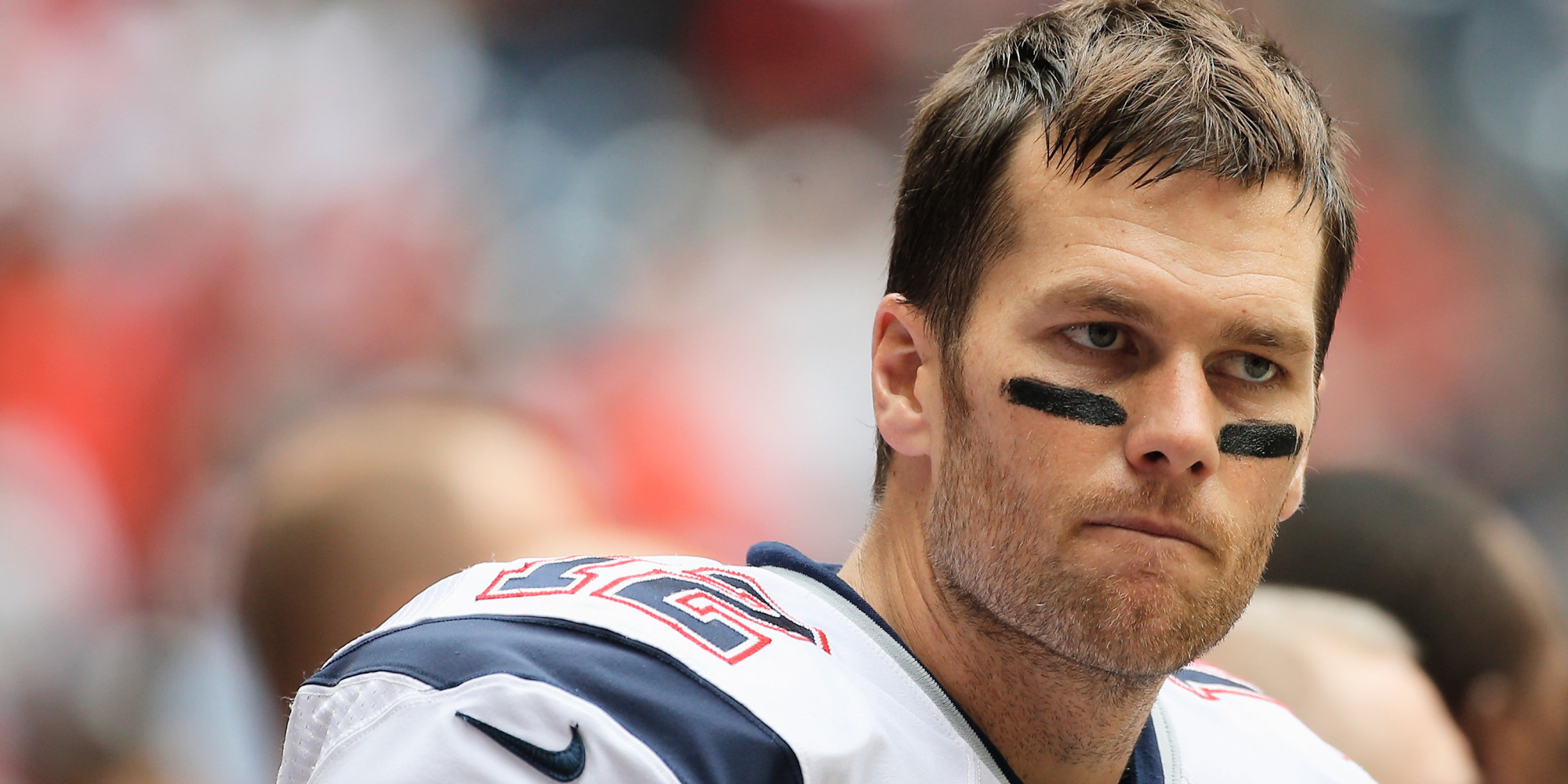 "Wouldn't be surprised if an earlier comment by White House press secretary Josh Earnest might have played a role in 12's decision to skip the fete"
"Right from the get-go, it didn't feel right. But we it let it go"
Had gone out for cigarette
"Allegedly pointed a loaded firearm at another vehicle while passing it"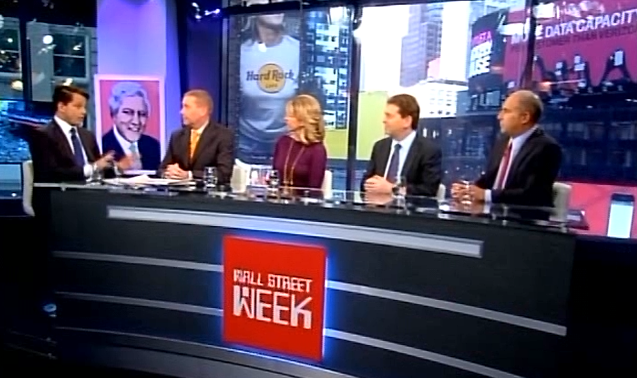 CNBCfix review: Despite provocative Gundlach calls, flashy CNBC-like Times Square setting, emphasis on making millions at odds with original program's mom-and-pop advice
"The market I think is looking at the various technical levels and is looking at whether it is going to break up or break down. It seems to want to go higher but every time it reaches the 2,108 level it breaks down"
"Now, we have nine major Warhol pieces to add to the single work we already owned, and we can tell the story of Pop Art more fully, and of the artist who had such an impact"
"Shows in Santa Clara, Calif., will also be broadcast live through an online webcast"
"After his relative's home was cleared of debris, the 44-year-old stuck around the area and continued collecting tubs of items donated to the relief effort, sheriff's police said"
Lisa Detwiler, 49: "I remember saying that there was no way I was going to go out with that bald, screaming man. But then the person who set us up reminded me that I had been spending too much time at home watching television with my dog"
Advises grads: "Treat a lady like a wh--e, and a wh--e like a lady"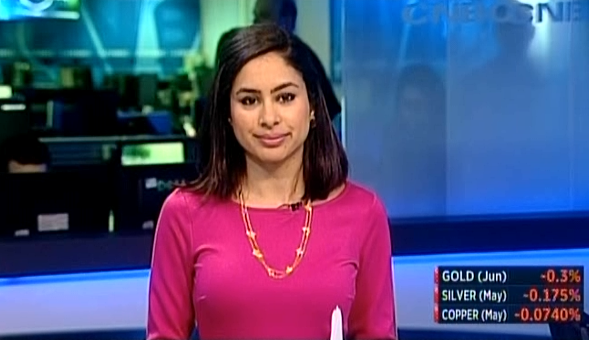 Seema Mody in fuchsia on 'Worldwide Exchange'
Reads tweet on air: "Richard says, he would pay for lunch with Jim Cramer, or myself, this is just silly; I can't do this ... as long as you treat me to steak or fries, I'm good to go"
Louisa Bojesen: "Absolutely brilliant"
1959: "We thought the town was fabulous, so we added the word"
"Began yelling at the driver and banging on his window"
"pattern of financial transactions involving the Clintons that occurred contemporaneous with favorable US policy decisions benefiting those providing the funds"
"Some insiders say it's because CNBC doesn't care; others say that it's because CNBC reporters were forbidden from tweeting about the show or from going to the premiere party in New York City the Tuesday before it aired"
"Arrested the driver Monday in Baker, a Mojave Desert pit stop on the route to Las Vegas"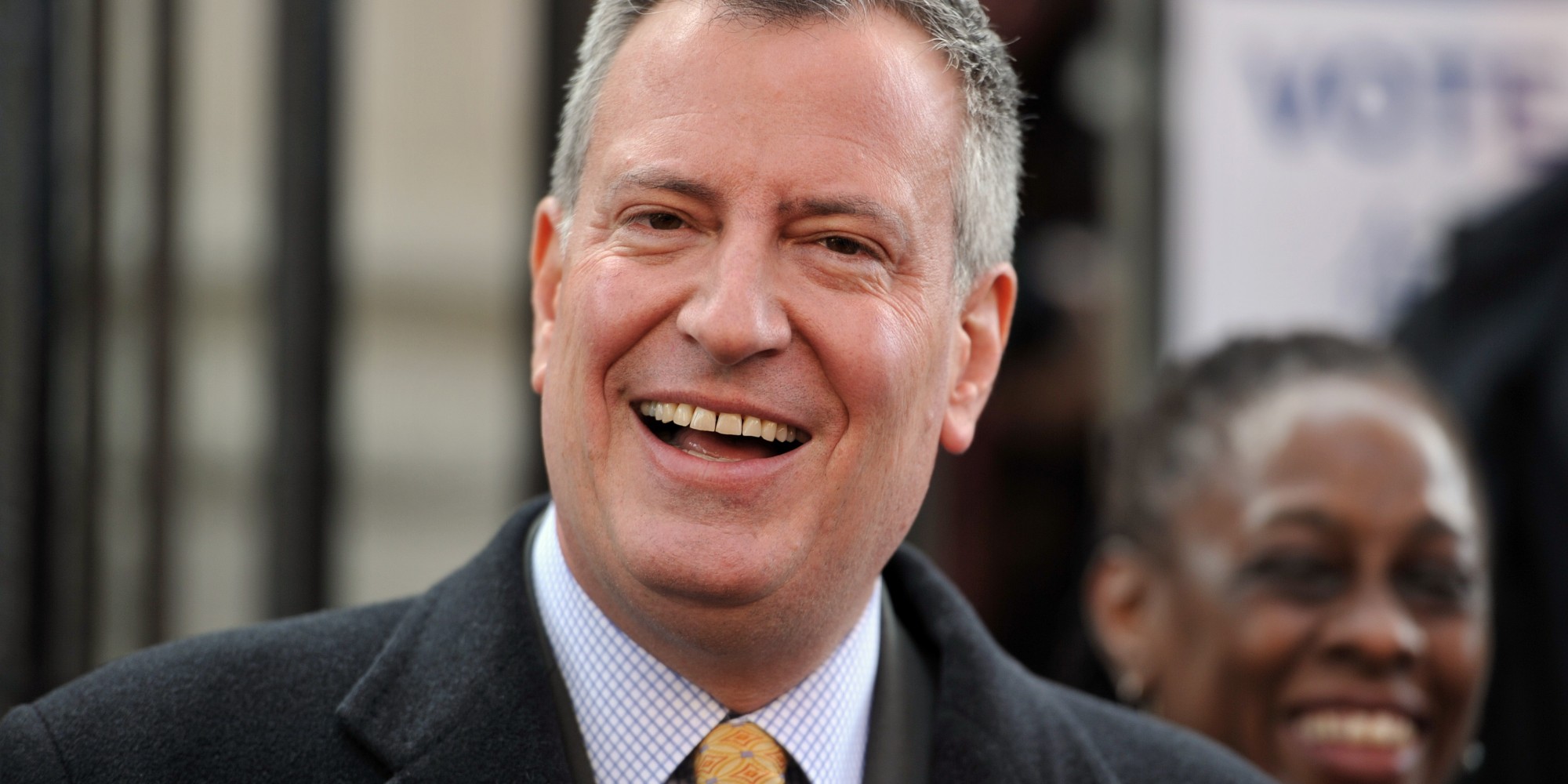 Apparently hopes to experience McGovern-like victory over Muskie
Tells reborn "Wall Street Week" debut: "One thing that is really important that nobody talks about or thinks about is that the entire life of the junk bond market has been secularly declining interest rates"
"I don't know why everybody thinks I'm smooth. I think I'm just a pretty silly person, really"
Obviously, kind of a slow final day at "Star Wars" fan convention
"Drugs may have played a role in the dispute"
Minimal info: "No one at Bloomberg LP was available to explain the outage"
"Yep, that's all you care about, is just taking people's money. With no education, no skillset, just wanted to clarify that. ... Do you feel good about your job? So I could be a college dropout and do the same thing? Why, cause I have a brain and you don't? ... Maybe if I was missing some teeth they would hire me, huh? 'Cause they look so stunning ... 'Cause I'm on television and you're in a f------ trailer, honey ... Lose some weight, baby girl"
Looks like words missing in 2nd paragraph; fails to note project announced a year ago and not just in February; several CNBC guests are advisors; new show debuts Sunday
"Average 401(k) plan participant over age 50 contributing $9,100 per year"
"I'm coming back. You guys helped launch my career, and I'll always be appreciative"
"I don't have many opinions on de Blasio. We don't get any support at this point. There's nothing"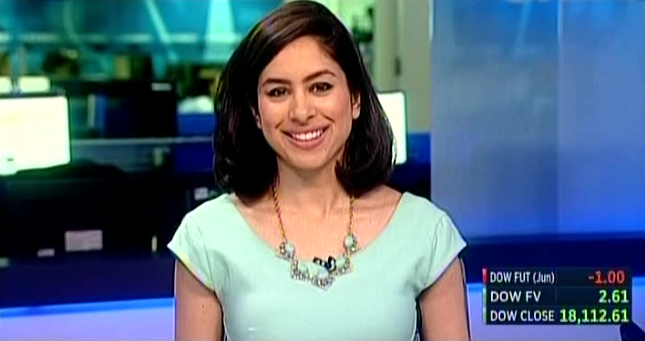 Seema Mody tells what she would ask Vladimir Putin, 62
"I would like to know, the man himself, Vladimir Putin, has he ever been in love, is he ever gonna get married, that's what I would like to know"
"While Apple and Pearson promised a state-of-the-art technological solution ... they have yet to deliver it"
"The schools belong to taxpayers and the parents. They should decide what gets collectively bargained. They should decide, do teachers have to join a union to teach their children? If they want that, terrific"
Garcetti also wants to collect taxes on Airbnb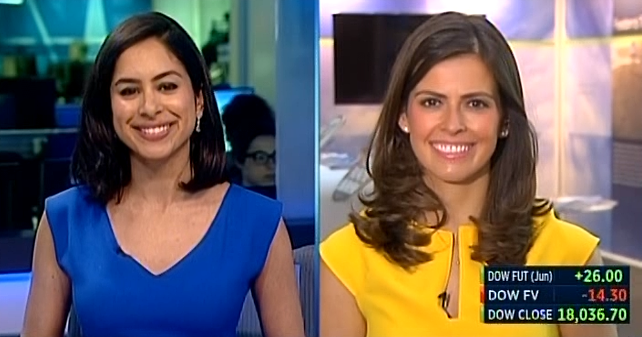 Blue & golden: Seema Mody & Nancy Hulgrave on 'Worldwide'
CNBC producer in spotlight in Madrid
No arrests made
"The car instead flipped over onto its roof"
"Accepted deposits totaling $145,300 from clients purchasing a home. But instead of using the money for its intended purpose, he kept the money for himself, according to authorities. Prosecutors also claim Simons wrote himself unauthorized checks from the agency's account for business and personal expenses. Other brokers at the company discovered the scheme when they noticed the shortages"
"In terms of our future, it has no bearings on these guys' lives"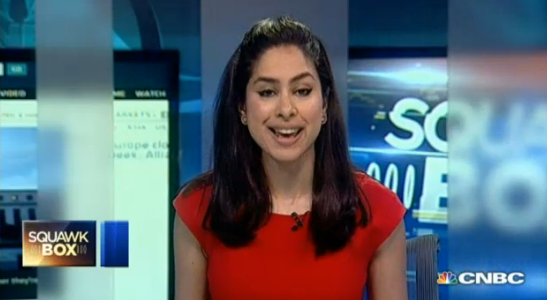 Seema Mody takes day off, gets haircut
Back on "WorldWide Exchange" after long weekend
Emergency landing after 14 minutes in air
"Some of Hillary's biggest bundlers are like, 'WTF?'"
May 5: Deal: My Three Decades of Drumming, Dreams and Drugs with The Grateful Dead
Now a maintenance worker earning $9.50 an hour
"Drew dozens of police officers and the entire high school security staff to the scene"
"We have several investors who want to come in"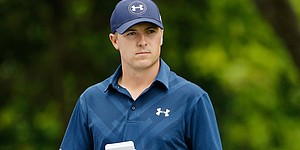 "Final-round drama took a vacation day"
No rivals: "Phenomenal from Spieth. Boring final day though. Short on drama."
Celebrate: "The most boring 'winning' ceremony I've ever seen in my life-Green Jacket. He should have been outside w/ the crowd! #masters2015 #Spieth"
Sponsor: "I hope there are people panicking at under armor - they have to design something remotely fashionable for Spieth to wear. Brutally boring."
Historic: "Tx Jordan Spieth for the most boring #MastersSunday ever!"
Donald Trump: "A great @The Masters. The course looks so beautiful. Fantastic for golf and television ratings!"
CNBC's Carolin Roth: Watched none of it
CNBC's Louisa Bojesen: "I watched all of it"
Carolin Roth, Louisa Bojesen unimpressed by Trump-Legere tiff
Louisa: "They're fighting about very important things obviously. Very, very important things, as- as men sometimes do"
2010 NFL Defensive Player of the Year, inevitable Pro Football Hall of Famer
Time: "33 is obviously significant because of Christ being 33; and 12 years, 12 apostles. I'm not superstitious by any means but I always thought that if I played 12 years and retire from football at 33 and give my life and give my body and give my blood to this game, I think that would be a pretty significant landmark in my life"
Winning: "I do know one thing is that talent doesn't win Super Bowls. There's got to be another component there. The personality of a team changes from year to year. I do think the team next year can be really successful. How successful, only time will tell"
Values: "Made weekly, nonpublicized visits to cancer patients at Children's Hospital of Pittsburgh" ... "I don't know anybody in the NFL who doesn't like Troy. If you have an issue with Troy, you've got to look at yourself in the mirror. That's the type of guy he is"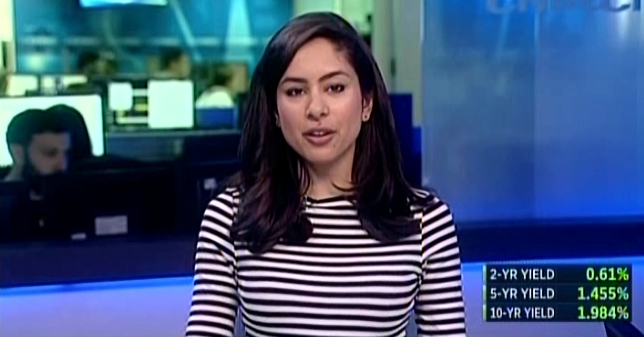 Seema Mody in stripes
CNBC's "Worldwide Exchange" ends week on a high note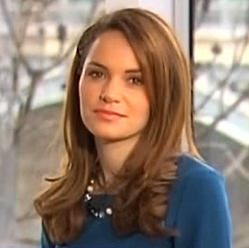 Stanchart interview closes with a visual flourish (above)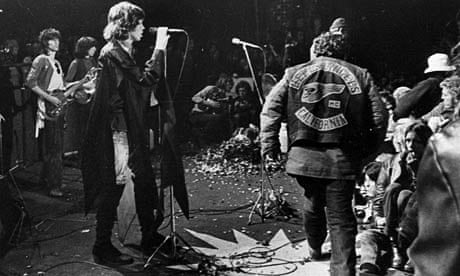 NYT: "Made ends meet by doing television commercials for large corporations like IBM and Merrill Lynch, then made their early reputation with 'Salesman' (1968)"
Credits: Worked on Sports Illustrated's annual swimsuit issue
Other than digs at Cosell and Esiason, "Miracle" man prefers compliments to controversy
The contenders: Gowdy, Scully, Buck, Costas, Nantz, Cosell ... is Al Michaels
the greatest sportscaster of all time?
"The apparent cause of Rich Ilczyszyn's tragic death was a pulmonary embolism caused by deep vein thrombosis, Rich's coworker told us today"
Family: "Rich had a love for life as well as an appreciation for the fragility of it. He always encouraged others to live fully and spend time with those they love and hold dear. iiTrader is a testament to Rich's inherent creativity and resilience. iiTrader will continue to innovate and move forward"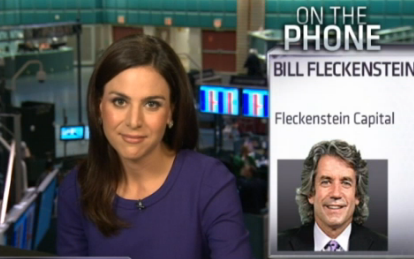 "The certainty with which the woman that I got interviewed by this week sees the future, and the need to be involved in stocks is rather remarkable since most talking heads don't know anything about investing"
Still waiting: Article notes no sign of short fund promised since late 2013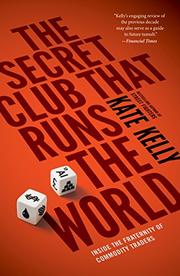 Kate Kelly's dry account of commodities world fails to pose an important airline question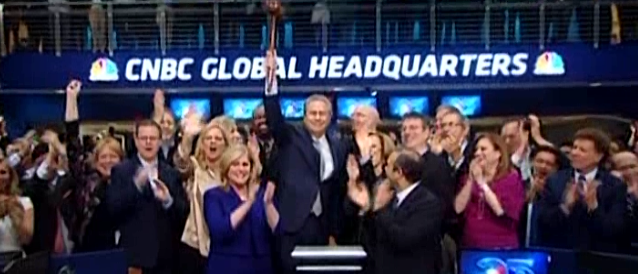 "There's been a lot of highlights ... I would say the proudest I was of the organization, was in the- leading up to the financial crisis in 2008, and the year or year and a half or so that followed it, I felt like, as if all of the hard work that had gone into building the organization over the first 20-plus years, or so, had really paid off ... I was so proud of the way CNBC not only reported the story, but the way they treated the seriousness of those events"
Tears: "Do I see a little moisture in your eyes, Tyler?"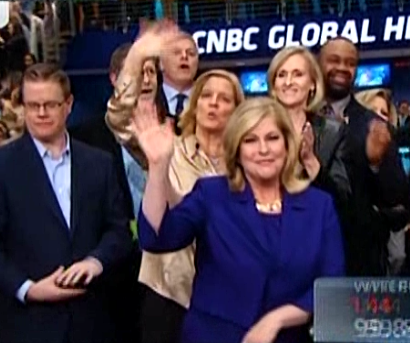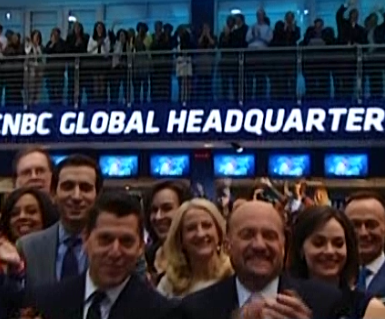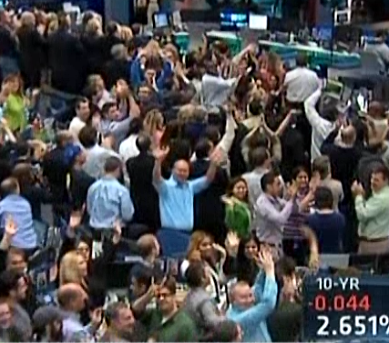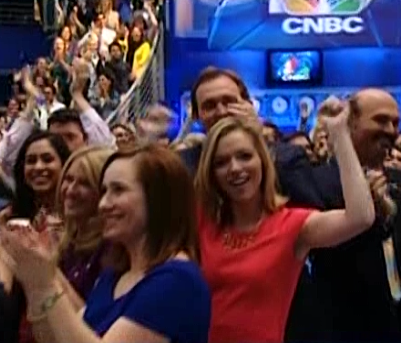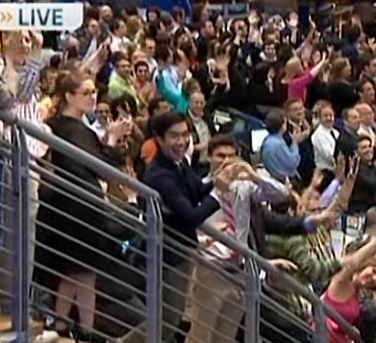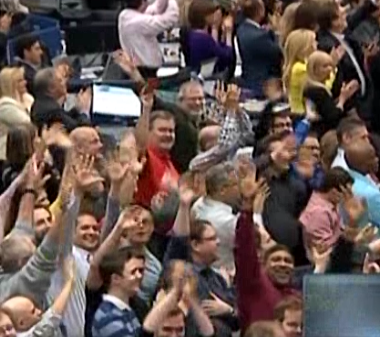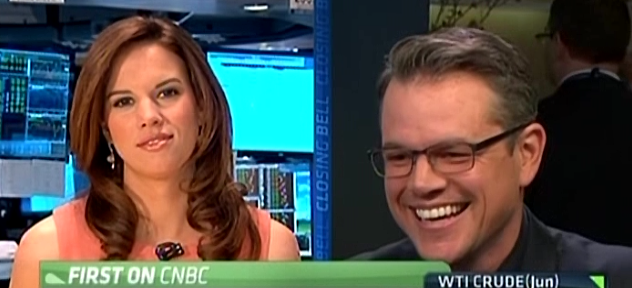 Kelly Evans: "Matt Damon, if only you could play a superhero who could deliver clean drinking water to the world's poorest, uh, dare I ask whether you could play Aquaman and in fact leverage your celebrity to draw attention to this cause through this new movie that potentially uh, rumors are out there you could play Aquaman in"
Matt Damon: "Playing 'Aguaman' (sic)? Is that the ..."
Evans: "A-qua"
Damon: "Sorry, that's a terrible joke"
Evans: "You can go the Spanish route if you want to. I mean-"
Brian Sullivan: "There is international distribution for the Justice League, so it's fine. It's the character plays (sic)"
Damon: "We're huge in Latin America, Um, uh, no, well, you know, since they, since they made Ben Batman, I've been showing up at his house every day dressed as Robin, but um, my little campaign I don't think has, has gone too well so far. So far I haven't been contacted by anyone to, to be in the movie, but with Ben in there-"
Evans: "Would you do it though Matt? Because look you have to say it would make a certain amount of sense for this cause, if you did it ONLY for this cause, it would actually make a certain amount of sense ..."
Damon: "Well, all right, uh, uh, I'm open to being in any good movie as always; it might be a bit of a stretch ..."
Karen Finerman: "Well my first response was I just could not believe he said it. And so I, I wanted to make sure that I had it right, and I went and I looked at the video, and of course you just showed it, so yes, he said it, and, uh, I, I, I know, I know that he's apologized, that he didn't mean to offend anyone, and I believe he was saying it, he was- an attempt to be very candid, I can't believe also that he didn't think that will- would never get out, but it's sort of- I mean on so many levels, it makes me wonder, 1, what if you don't nurse, do you not then have that- are you, do you keep your judgment then if you don't nurse. That's sort of something that popped into my head"
Amanda Drury: "And also, is he also saying that global macro traders that are guys are not great dads because they're always off 24/7 on the phone trading stuff"
Karen Finerman: "Right, I just- I don't really accept that premise either. If you are a mother, I really sort of do wonder, how long this would knock you off your game for. And, it, I don't know, on so many levels, I know so many women, far more successful than I, who have done an extraordinary job of raising kids, and also, uh, you know, trading, trading their books"
Michelle Caruso-Cabrera: "I think Paul Tudor Jones said out loud what we all know to be anecdotally true. That women, it's not that they don't have the ability, it's just, if they have a child, priorities tend to change. It takes up a lot of time. A child is a huge, huge commitment. And so-"
Amanda Drury: "And not necessarily a bad thing"
Michelle Caruso-Cabrera: "It's not necessarily a bad thing, he's not saying that, that they can't do it, it's just, it gets a lot tougher. Priorities often change. And I think Karen, you are awesome, but you are the exception I think that proves the rule. Let's face it: How many other women are on 'Fast Money.' I mean when you look at the breakdown of people- when you look at the breakdown of people who are on CNBC. It's a guys-and-ties network. I mean let's not kid anybody!"
Karen Finerman: "Yes I hear you-"
Brian Sullivan ridiculously removes tie: "Here we go, no more guys in ties"
Karen Finerman: "Let me just add 1 thing"
Brian Sullivan: "I don't wanna get accused of dodging the conversation. All right, I know hedge fund managers that have what they call the large-house indicator. Right. What they say is, if they have an investment manager, or a fellow hedge fund manager, whatever, that starts to build a new mansion, they will often times use that- or CEO of a company, they'll use that as a negative and either get out of it or trim, because building a home is a year-long process, takes a lot of energy, you're not focused on what you're doing. So I don't think just has to be about gender. If you've got any big undertaking you take on, that reduces your focus. I'm not defending what he said-"
Michelle Caruso-Cabrera: "Except this happens to be about having babies for women, which is just a huge thing in, in most women's life"
Brian Sullivan: "If I was a hedge fund manager and a CEO of a company bought a 200-foot yacht, I would sell the shares of that company probably short that next day"
Karen Finerman: "I mean also there's the private plane indicator, you get the private plane, you're not hungry anymore, then you don't care. I, I don't really buy that, I think it also makes the case that women don't have the judgment to know, after they've had a baby, whether or not they are still interested in being in the game. Now that may be his experience, and I believe him when he says that's what he's found to be true, and he gave a couple examples of a, you know, two women from Maryland the '70s, he probably has more recent examples than that, but is he just open to the possibility, the possibility, that maybe it's not true, that there will never be just as many women investors as men, never, period, end of story. Isn't it possible?"
Amanda Drury: "And the other thing is Karen, and you've touched on this, I mean, we would've said in the past, it would've been decades, maybe not even so long ago, we would've said that we can't have a good female doctor, she can't possibly be on call because she's got to be at home feeding her child at night. Right?"
Karen Finerman: "And now look. Now look, there are just as many women, or maybe it's about the same number of women graduating from medical school as men and you're right, years and years ago, that was thought as an impossibility"
Commodities king laughs off report, calls Oracle's 45% loss "inexcusable ... poor trading"
Told Brent Hunsberger of Oregonian in June: 'Warren Buffett is an idiot'
Responded to reader critics at Oregonian site: "Last year I did indeed lose money... 2%.
Other than that, for the previous 14 years I've averaged about +12%, with 22% as my best year.
... I'm also long of Goldman Sachs and Loews while short of Berkshire Hathaway for the past
two months, and have added to that trade along the way as the profits have built up."
Ignored? Days later, CNBCfix was only media site to pick up jaw-dropping Oregonian story
Jeff Macke on BRK-B short: "Congratulations to Dennis Gartman, who saw this coming"
CNBCfix exclusive: Baseball needs to scrap "leagues" and give fans intra-city rivalries
Overreaching documentary shows strengths, weaknesses of anchor, could use Tim Seymour
One sentence by arrogant chap deserves scrutiny for puffery at the expense of logic
Carl Quintanilla has some interesting stories, but lacks comment from Queen of Talk herself
CNBCfix review: Scott Cohn's "Secrets of the Knight" has good but unfocused material
Outsourced CNBC original with Melissa Francis mostly seems like promo for NBC broadcast
Doesn't dig as deep into infomercial ads as it could, but cuts like a Ginsu knife
CNBCfix exclusive: It doesn't provide "competitive balance," but manipulates stars
All from Jared Bernstein's fee: Consider Tony Paradiso a must-read at nashuatelegraph.com
Becky Quick, Erin Burnett, Trish Regan appear to make hot list, with nod to Maria Bartiromo
(Ex-)CNBC reporter/Arabic scholar/beauty praised by philanthropic American Ireland Fund
Impressive documentary of mortgage collapse will appeal to the pros and the laymen
Lackluster documentary is decent, but Trish Regan puts on a fashion show
CNBC travel correspondent Peter Greenberg digs into Norwegian Pearl's financials
CNBCfix.com ©2015